With not too long left to go until the Six Nations gets underway, Brian O'Driscoll joined OTB AM to run us through the depth chart for Ireland's centres. 
Andy Farrell's Ireland are due to commence their Six Nations campaign in a little under two weeks against Wales.
"We haven't managed to work out the perfect combination yet," suggested Brian O'Driscoll when it came to naming his centre pairing in Ireland's depth chart.
"It's not been that often that we've had a full deck to choose from, so, we are looking at the players that are in form and I think it is pretty obvious to me at the moment who those two are."
After Farrell named his squad on Monday, O'Driscoll joined OTB AM to pick the centres on Ireland's depth chart.
Brian O'Driscoll | Ireland's centres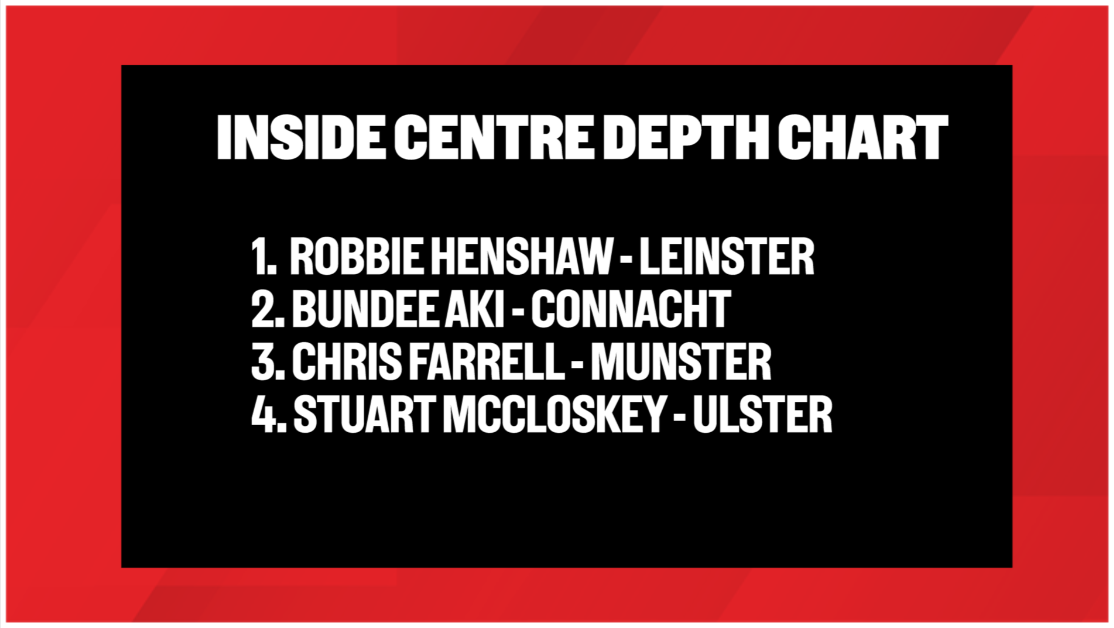 "In fairness to Bundee," noted O'Driscoll of the second-placed Connacht centre, "I think there were times he was playing better rugby than Robbie last year.
"I don't think there's a huge amount between Robbie and him but I do feel as though when both of them are on the top of their game, I think Robbie offers more."
Of the players who made up the following spots at inside centre, the former Irish captain explained his selections when considering the options at outside centre.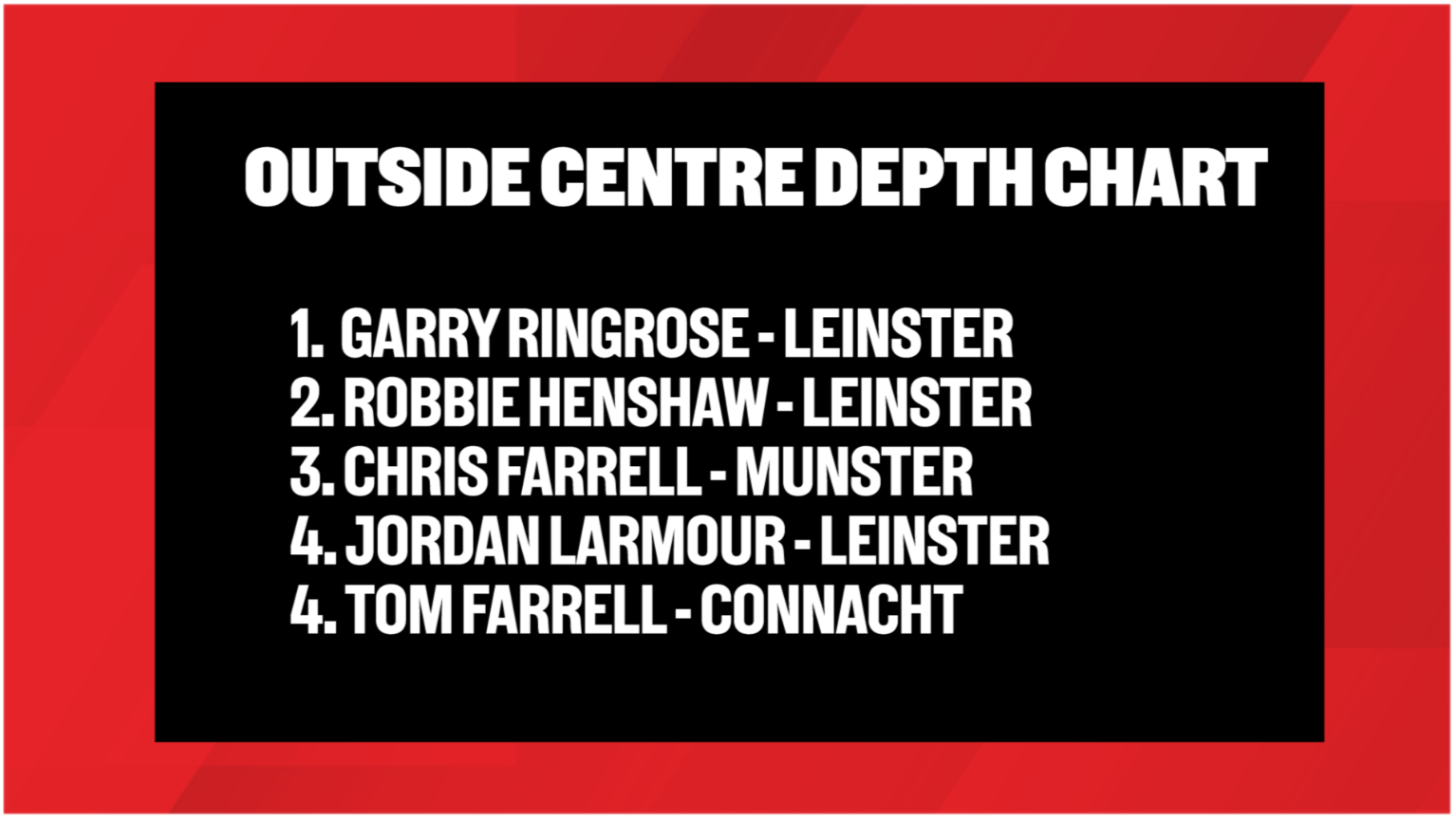 "Absolutely, no doubt," confirmed O'Driscoll of Ringrose's strangle-hold on the #13 jersey.
"From a very early age, as early as I saw him during my final year in international camp when he came in and was a bag-holder, you could immediately see that he had a rugby intellect that far outweighed his peers.
"He understood angles of running, timing of when to hit a pass or drift a pass, so immediately, as a raw 19-year-old you could see that he had huge capabilities and his quick rise into the international reckoning was no great shock.
"He offers something that no other centre in Ireland does."
Of the players ready to back-up the Leinster man if needs be, Brian O'Driscoll stated their credentials.
"I don't think Chris Farrell has done anything wrong for Ireland and he has lovely hands for a big man," he explained, "but I just feel he doesn't offer that same x-factor that Ringrose does."
*****
Related Reads:
Ireland Depth Chart | Alan Quinlan picks his back row
Ireland Depth Chart | Malcolm O'Kelly picks his second row
Ireland Depth Chart | Keith Wood picks his front row
Ireland Depth Chart | Ronan O'Gara picks his half-backs
*****
Download the brand new OffTheBall App in the Play Store & App Store right now! We've got you covered!
Subscribe to OffTheBall's YouTube channel for more videos, like us on Facebook or follow us on Twitter for the latest sporting news and content.