The art of kicking is not always something that one needs to think deeply on, as Leinster and Ireland's Harry and Ross Byrne believe that they are at their best when they are not thinking at all.
As part of the Dublin Simon Community [email protected] campaign, the Byrne brothers are competing to see who's team can run (virtually) from the Aviva Stadium to the Stadio Olympico in Rome, and back.
The brothers have made names for themselves running things for Leinster and Ireland from the flyhalf channel, which does not always mean that they actually need to do a lot of running themselves.
As professional outhalves, the pair have perfected the art of kicking, not just from hand, but from the tee to score those crucial points in the 'championship minutes'.
| The art of kicking with the Byrnes |

REGISTER NOW for the @Dublin_Simon [email protected] campaign with Ross & Harry Byrne! | #TeamRoss #TeamHarry

Full details ➡️ https://t.co/ZHR1Yt8Ccs pic.twitter.com/dpxfBgtLF1

— Off The Ball (@offtheball) August 5, 2021
Speaking on Thursday's OTB AM, Harry and Ross Byrne discussed their kicking routines, and how they work on the many different kicks used in a rugby game.
"On our day off we'd do, generally, a full kicking session for about 40-45 minutes, where we would do a bit of everything," Harry said.
"Whether it is kicking out of hand, as Ross said, it is depends on what defensive system they are going to run, or what players that you are going to target, so you might do certain kicks to suit that.
"And then goal-kicking... it is the same as golf. I always find when I am thinking, it is when I am kicking at my worst. If I am feeling good and not thinking at all, that is when I am at my best generally.
"When I kick badly in a game, that is when I start to think of things that have gone wrong, and that is when the swing thoughts come in, that is when the trouble starts. I think less is more for me!"
Harry's older brother Ross, however, believes that there is a much simpler explanation to why his younger brother prefers not to think about kicking.
"Harry gets bored when he does too much of the same thing!" Ross joked. "That is why he is saying he doesn't want to think about it.
"But there is no one process for everyone. Everyone is just trying to find what is best for you."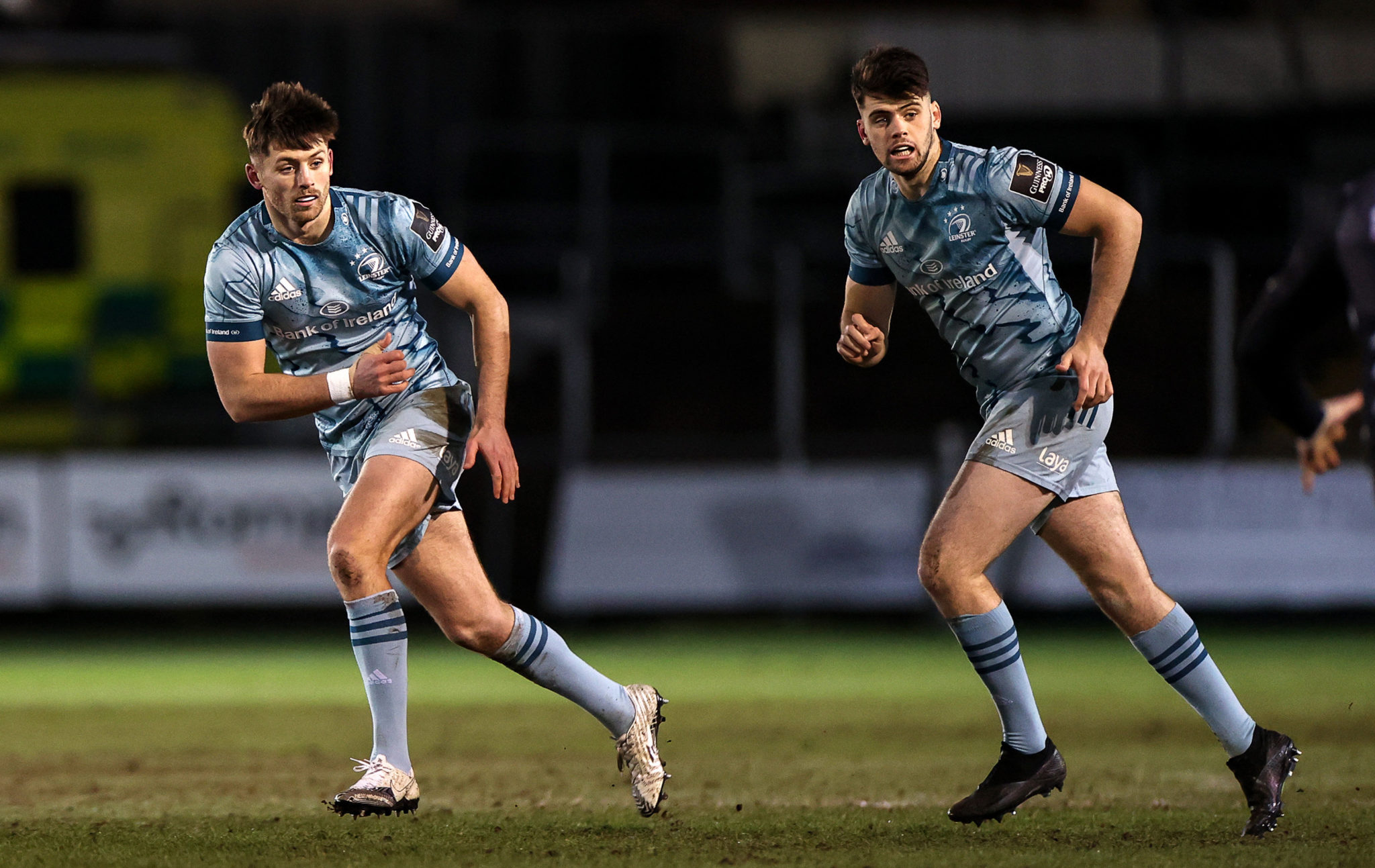 People interested in joining either team need only sign up, and they will be randomly allocated to either Ross or Harry's team, and contribute towards the goal of running from the Aviva Stadium to the Stadio Olympico in Rome and back (virtually); a total distance of 4,364km.
The team that has clocked up the most kilometres by August 16th will win the race.
"Harry is actually in the lead," Ross said. "I don't know, maybe he is buying a few cheeky kilometres here and there, so i need my team to up their efforts slightly or else try and sign up a few more people."
While he knows that his team is randomly assigned, Harry is happy to take the advantage in the early stage of the campaign.
"I am enjoying it to be honest," Harry joked. "We will see how it goes; I'd say it will even up in a while, but I am enjoying being in the lead at the moment.
"I'd love to say they did pick me, but it is randomly selected. Maybe the organisers have just rigged it in my favour!"
You can show your support for [email protected] with Ross and Harry Byrne by donating here.