Former Ireland captain Keith Wood has rejected Stuart Barnes' claim that the quick removal of CJ Stander would bring about an improved Ireland team under Andy Farrell. 
Speaking on Tuesday's OTB AM, Keith Wood argued that selection methods which may very well work in England, France or Australia won't necessarily hold in Ireland.
"It is much easier for a larger country to throw out everybody when there's a change that happens," he claimed. "We need to be a little bit more circumspect.
"I would like to see him play better and I would like to see him play differently so I tend not to take the scalpel out quite as quickly as others might want to."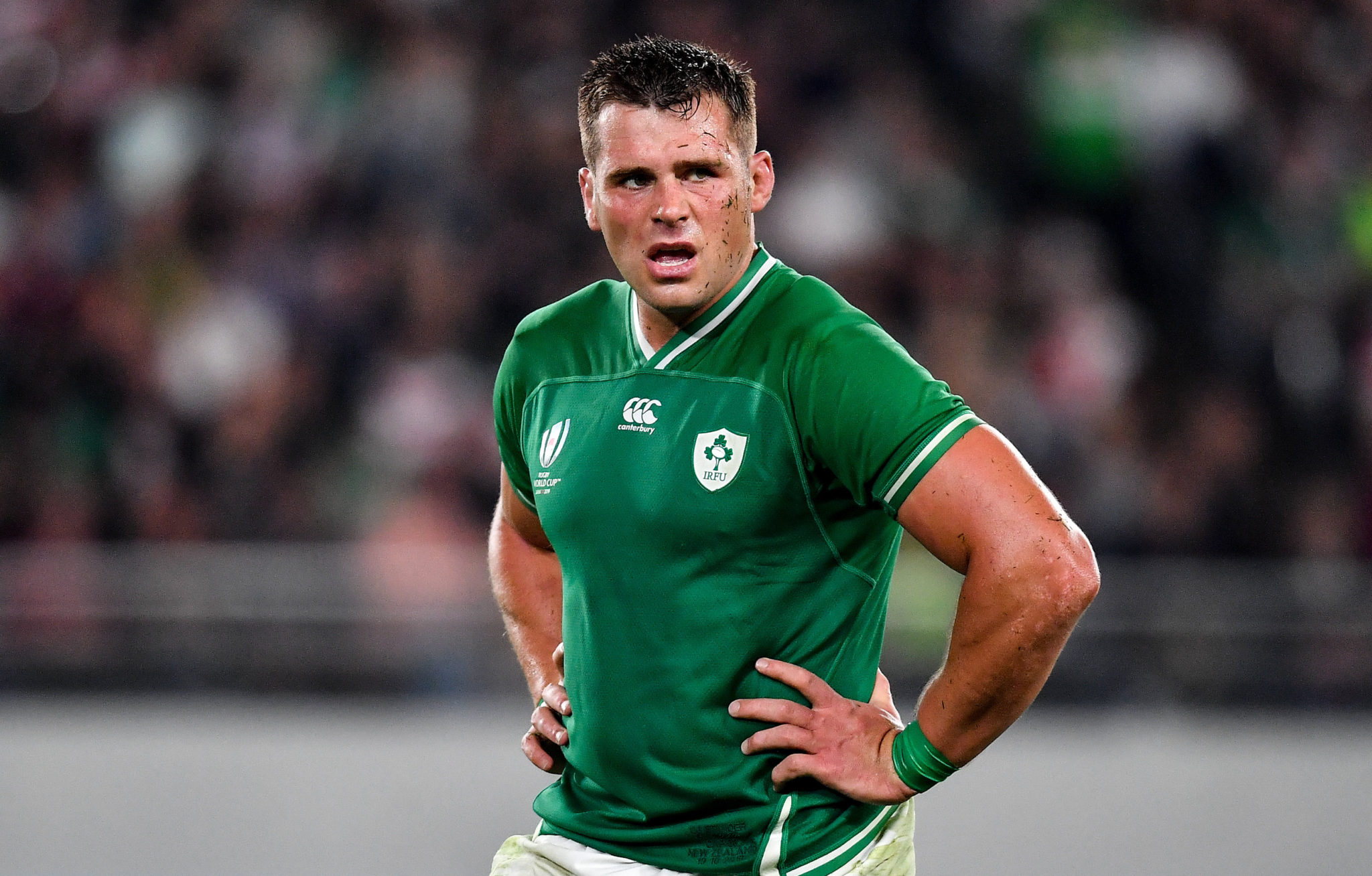 On Off the Ball's 'Monday Night Rugby', journalist Stuart Barnes claimed that Andy Farrell would be required to make seismic decisions if he is to propel Ireland forward.
"It is not about who is the best, it is about how Ireland want to play," he noted of the decisions facing Farrell. "If he wants to get away from the conservatism that, I think, killed Ireland in a World Cup year, then he has to make one or two drastic changes.
"[Conor] Murray is one of them as John Cooney gives extra pace, but the other is [CJ] Stander.
"Stander was another of the flag-bearers of the last year of Joe Schmidt's management, in that there was very little off-loading and he carried a lot.
"He carried safely, he carried slowly, he carried securely. It was alright against a weak team like Scotland, but against a faster team like Japan - he unravelled. Against New Zealand, it just made Ireland look just so ponderous."
As to whether Stander could be coached into a more useful role for Ireland, Barnes was unmoved.
"He is not an amazing athlete for a forward - he is a lump and he is solid, organised and does what he does very well," he argued. "But it is without ambition; he'll make tackles but won't make lasting tackles.
On this count, Keith Wood was similarly unconvinced by Barnes' argument.
"I would have been critical of Jamie Heaslip toward the end of his time with Ireland," recalled Wood, "because I felt he started playing in a fairly stodgy fashion and I could remember what he'd played like in 2009 during the Lions tour.
"He was a remarkable ball-running No. 8 who'd sit back into the spot and have huge carries. Four or five years later and he's carrying for less than a metre on average.
"CJ Stander has done largely the same thing, whether that's reflective of a job that a coach wants you to do - and you'll do what the coach wants you to do, by the way.
"I'm just wondering if that is the best use of him and whether we can get him back."
You can watch back Stuart Barnes' remarks in their entirety here, and Keith Wood's segment on Tuesday's OTB AM here. 
Download the brand new OffTheBall App in the Play Store & App Store right now! We've got you covered!
Subscribe to OffTheBall's YouTube channel for more videos, like us on Facebook or follow us on Twitter for the latest sporting news and content.