Springbok Director of Rugby Rassie Erasmus does not believe the recent COVID-19 cases in the South African camp will affect the British and Irish Lions tour due to commence on Saturday.
South Africa recorded three positive cases of COVID-19 in their training camp when they arrived in Johannesburg for their first full training session ahead of their first test since the World Cup final.
It was confirmed on Sunday in a media briefing that the three players that had tested positive were Sharks wing Sbu Nkosi, Saracens prop Vincent Koch and Stormers scrumhalf Herschel Jantjies, despite the team being vaccinated.
The entire Springbok squad was subsequently placed in precautionary self-isolation pending specialist medical advice,  which has brought concerns that the upcoming two Test series against Georgia, as well as the Lions series, could be adversely affected.
However, speaking at the media briefing on Sunday, Erasmus belayed these fears, playing off the positive cases in the squad as an 'isolated incident'.
"Just to give some perspective: we have been in camp for three weeks and today is the first day that we could really assemble and get the squad together [with] players playing in France, the [English] Premiership and so on," Erasmus said.
"There's obviously always a chance for guys coming in from all over that there might be an infection or a positive case here or there. But many provincial and franchise coaches have had to handle these disruptions in the last 18 months.
"We are in British & Irish Lions series time now, and we fall into those protocols now. We immediately advised the medical committee, which looks after those things. We are currently in our rooms waiting for the next steps.
"I really don't think it's a big worry in the sense that it's the first time the guys came from all over and came together.
"I'm pretty confident that it's an isolated case. None of them has symptoms, and we'll do retesting [when] the medical committee tell us to.
"The moment we got the players' positive results, there's not one management staff member that tested positive, so that's lucky. It was late last night, and our doctor advised that we inform the committee."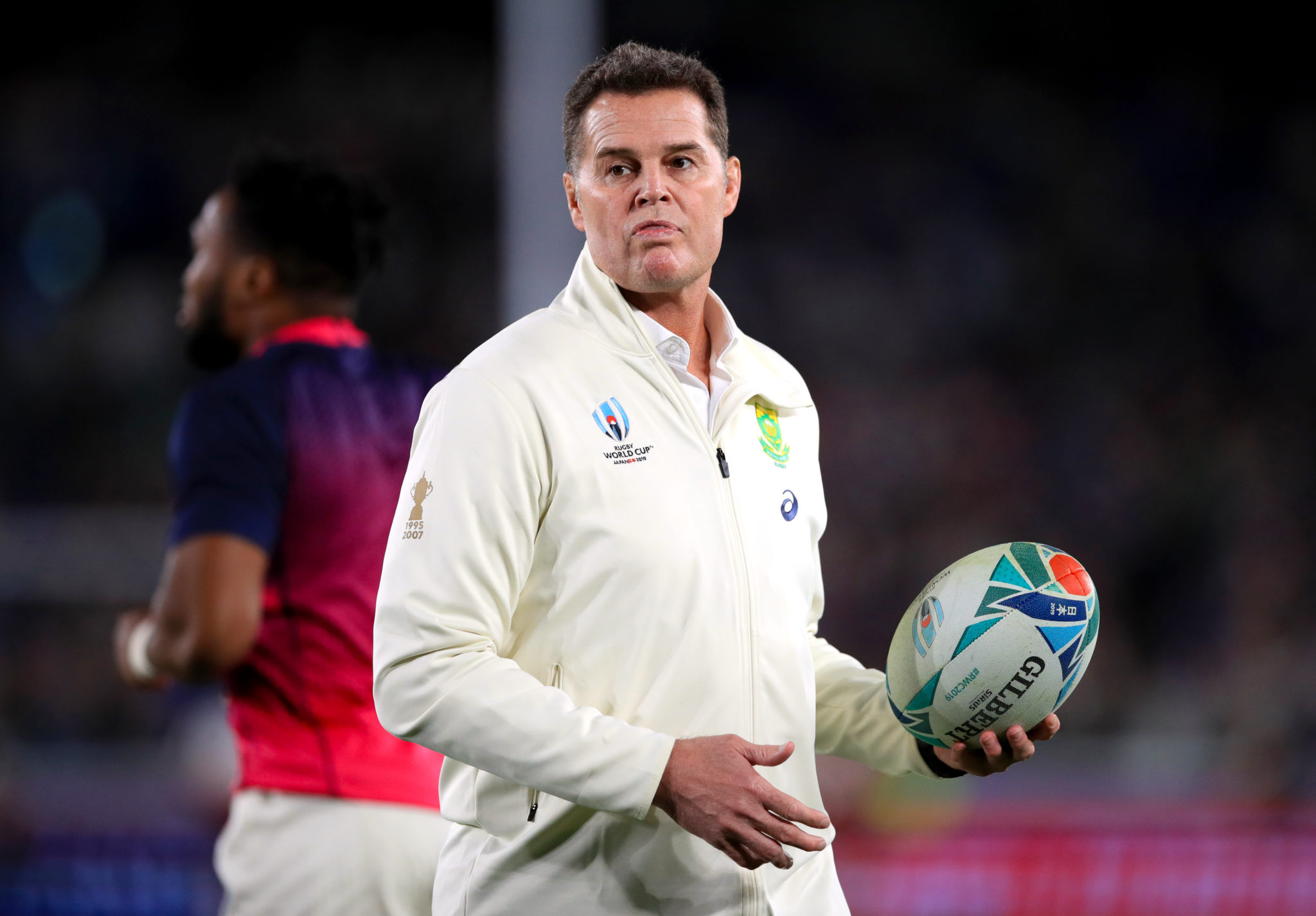 While he could not confirm the source of the positive cases, whether it was from within the camp or the players joining from Europe, Erasmus confirmed that none of the players were exhibiting symptoms.
"It's a mixed bag," Erasmus added. "I can't give medical advice, but everybody knew that Herschel already had COVID this year. Vincent came from abroad, and Sbu was with us in camp for three days.
"There are no secrets or something dark or sinister about it. They were just unlucky. They reassembled here, and they are not showing signs, and we are just here in our rooms.
"We just need to follow correct protocol and wait for the committee to tell us exactly what they want us to do next, which we will have in the next couple of hours.
"At this stage, we feel [the outbreak] is to a minimum because we followed protocols when the guys got to the hotel. The hotel is a sanitised zone on its own where nobody can get out except us."
The 2021 British & Irish Lions Tour on OTB Sports with Vodafone. Lead Partner of the British and Irish Lions
Download the British & Irish Lions App, Powered by Vodafone, to stay connected to the Lions this summer
Download the brand new OffTheBall App in the Play Store & App Store right now! We've got you covered!
Subscribe to OffTheBall's YouTube channel for more videos, like us on Facebook or follow us on Twitter for the latest sporting news and content.