Leinster head coach Leo Cullen says he never expected to be in the position, as he spelled out his treatise on coaching.
Speaking on Wednesday Night Rugby, Cullen said the move straight from player to coach was always going to be daunting, but one that has ultimately been rewarding.
Cullen says that he has never felt threatened by the sack and that his biggest learning achievement was uniting his players.
"The transition from player to coach can be tough. I read lots of bad stories about players going into coaching, and the odds are not in their favour to be successful. I knew it would be a huge challenge, but I had a lot of support.
"I don't look back on my time too much. You can lose a couple of games. That's the game, it's such tight margins. It's about how can we get better all the time.
"A huge learning for me in my time as a coach is that you can't rely on one player. That's something we've become more adept at and able to manage.
"We are not a team of 15 individuals. We can use up to 50 players a year and need to rely on players stepping in."
The @leinsterrugby head coach joined us to discuss his work with @AsIAmIreland and the pros and cons of life in rugby! 🏉@VodafoneIreland #TeamOfUshttps://t.co/Ds7F8HR3Qk

— Off The Ball (@offtheball) August 5, 2020
Leo Cullen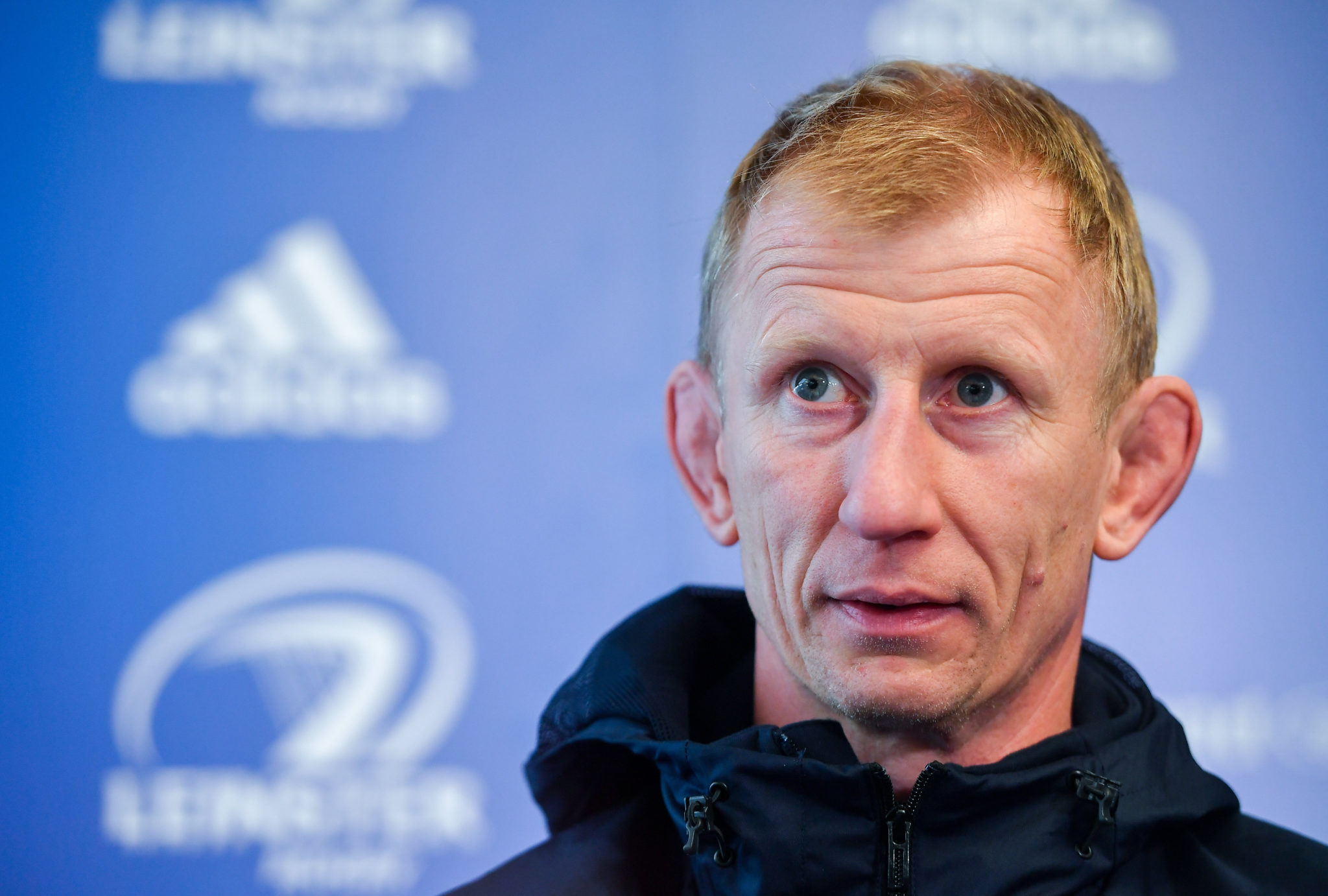 On his future in the game, Cullen said he never saw himself as a coach but is in love with the job now.
He has spent his entire adult life in rugby but is happy to be surrounded by people who are searching for the same goal as he is, which is to be a winner a Leinster.
"I never thought I'd get into this gig. I do it because I love it, but would I do it forever? I don't know. You get a couple of bad results; people can turn on you. It's a ruthless game.
"The pros of the job are, I can do something I really enjoy. When we don't have a game, I can spend time with my family. Coaching is full on. Any coach will tell you that.
If you commit a lot of time to something, you will miss out on other things. That's the biggest negative."
Injury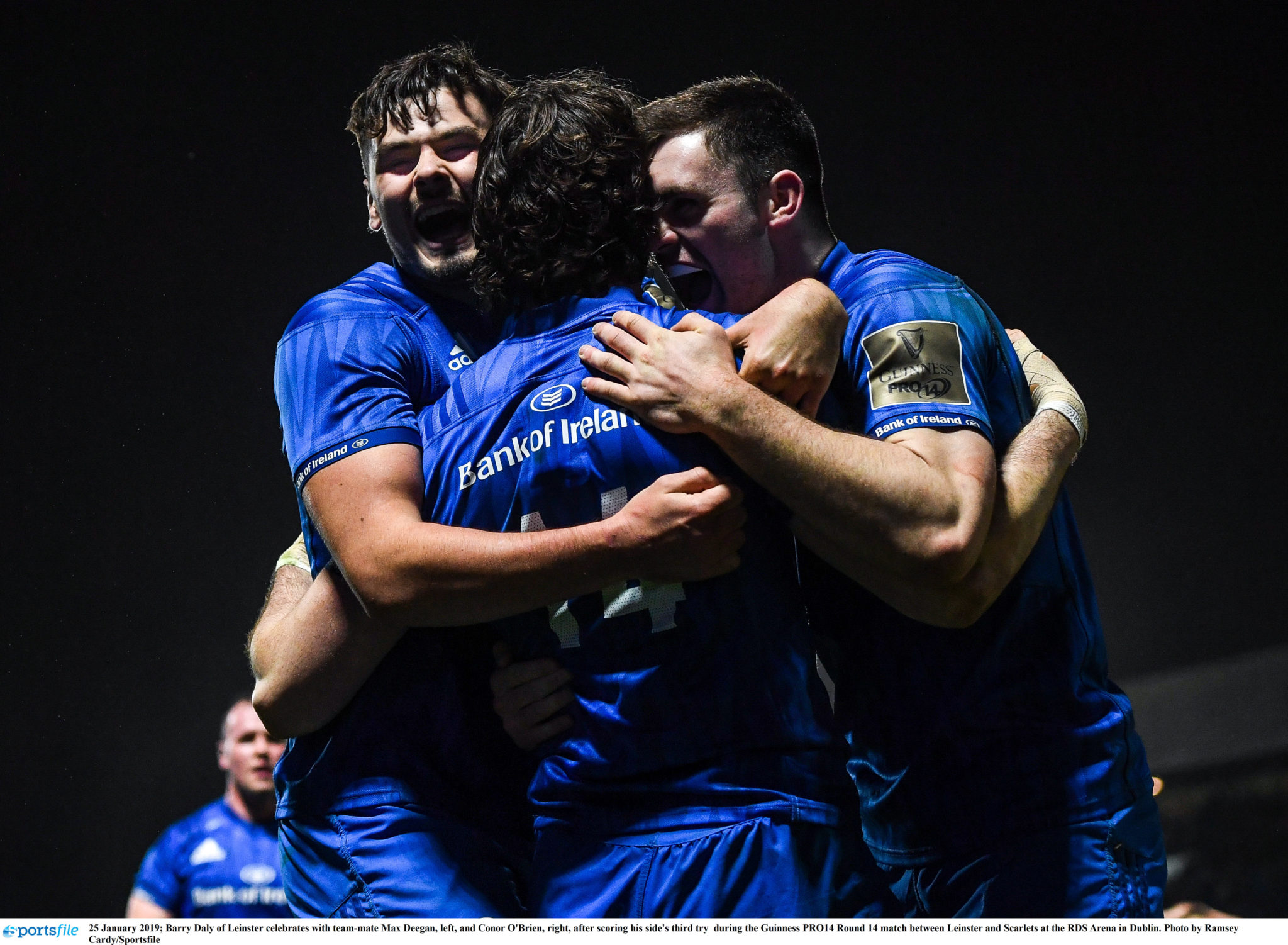 Through his coaching, Cullen has emphasised learning from injuries so that players and staff can prevent them from happening again.
"We want to make our game plan safe because there is contact involved. There's a huge amount of work with our physios and medical coaches. With a return to contact after injury, it's important we learn how that player got that injury.
"It can be mainly down to poor technique and poor footwork. It's the same with a concussion because the player usually gets himself into a poor position.
"I don't think we're looking at shorter rugby careers. Players are well taken care of and well-managed. We want to get the best out of players and sometimes that's why selections don't make sense because we don't want to run players into the ground."
Everyone's in the Team Of Us.
Vodafone. The Official Sponsor of the Irish Rugby Team.
You can listen to the full podcast on the OTB Podcast Network.
Download the brand new OTB Sports App in the Play Store & App Store right now! We've got you covered!
Subscribe to Off The Ball's YouTube channel for more videos, like us on Facebook or follow us on Twitter for the latest sporting news and content.