Irish Rugby Sevens is only going to improve the national rugby landscape, according to Ireland men's Sevens captain Billy Dardis.
Ireland are in Cape Town for the Sevens World Cup, where both the men's and women's teams will be taking the field. Off the back of a highly successful HSBC Sevens World Series season this year, both the men's and women's sides are expected to finish their season off well.
With a fifth-place finish on the World Series this year, the men's team in particular have come a long way since their formation in 2014, when they were playing in what Dardis described as the 'basement of Europe'.
Speaking on Off The Ball ahead of the Sevens World Cup in South Africa, Dardis looked at how far the Irish Rugby Sevens programme has come since competing in the 'basement of Europe' in 2014.
"At the start with the Sevens, the turnover was a bit mental," Dardis said. "Each year it was a different set of players. At the outset it was Tom Daly, Adam Byrne, Shane Laden, Dan Goggin, these kind of guys set the path.
"Suddenly they started playing Pro14 and provincial rugby more regularly, so there was a complete turnover. You had a new generation of players like Hugo Keenan, Jimmy O'Brien, Rob Baloucoune was a little bit later, Nick Timoney was around at the start.
"Those guys stepped up and brought it on a step further as we climbed that ladder in Europe. Throughout it all, we have done well to maintain this core of players.
"They have kind of hung around, because we weren't going back to the Irish provinces, so this was our chance to play professional rugby."
Ireland has seen a steady turnover of young players that have gone on to represent the country at XVs level. However, Dardis feels that the combination of the core players mixed with players on the fringes of their provinces that has helped develop the success his team has experienced in recent years.
"We have seen it with the other players, you need that core of players," Dardis said. "You need that spine of the squad to bring those young guys through.
"It is brilliant when you do get the likes of Andrew Smith, Hugo Keenan or Jimmy O'Brien coming into the squad. It adds the energy, it adds a new skill level.
"They want to impress and try and get back into their provinces. So, it is brilliant when you get them sprinkled into the squad, but I think it's the combination of the two that is what has made us, I won't say 'successful', but has made us one of the forces in such a short space of time."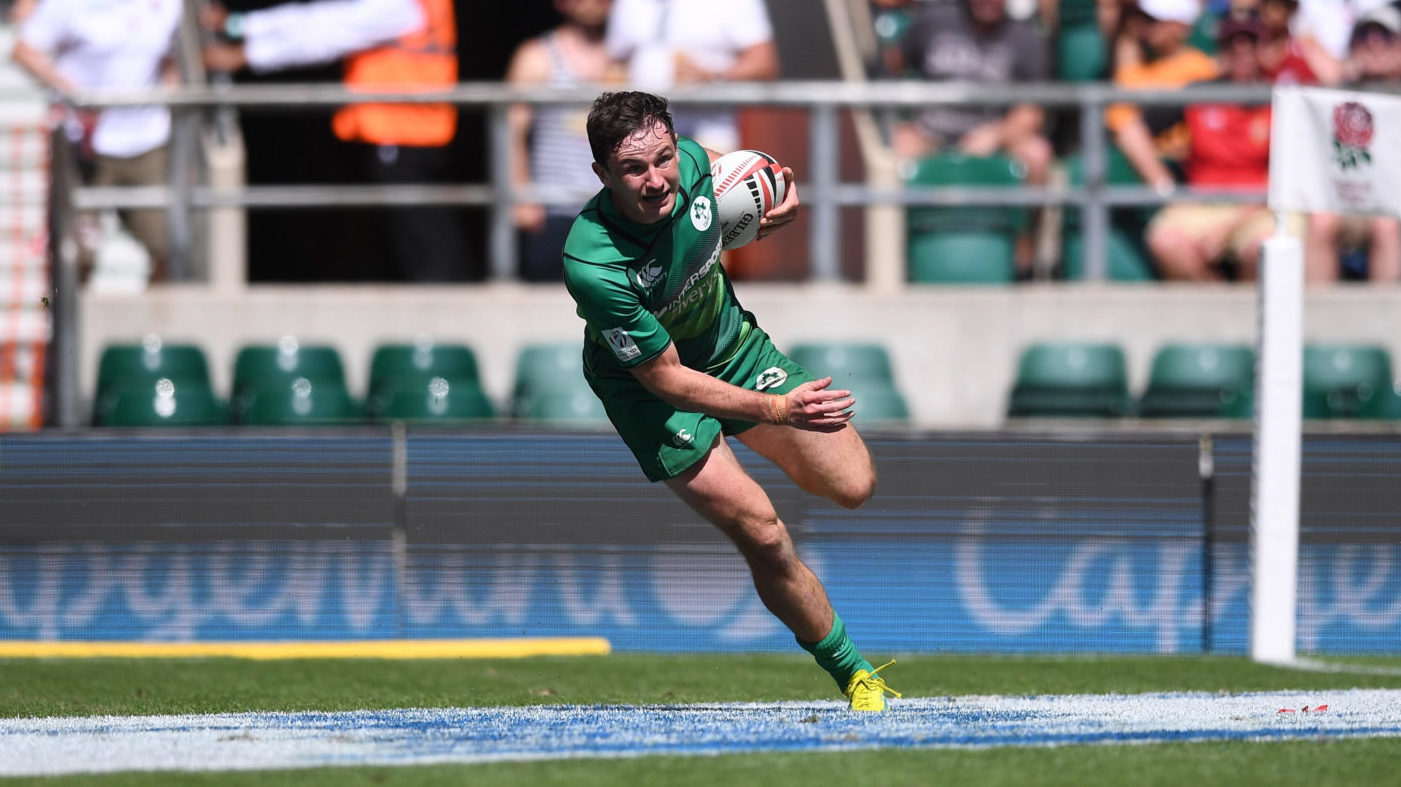 'It's exciting to see who will be the next Hugo Keenan'
Dardis praised the work of his former coach, Anthony Eddy, as well as the Irish Rugby Football Union High Performance Director David Nucifora in building the foundations for the current team.
"That is a credit to what Anthony Eddy created, David Nucifora created and now now James Topping," Dardis said. "There is a good strategy there, and it has worked.
"Toppers is bringing us on and is developing what we're doing. I think Sevens in Ireland is only going to grow. There are good plans to grow out Sevens in Europe and especially in Ireland.
"It has churned out a good few players to the national team. It is a really good product, so I think the more players that can play is only going to be good for Irish rugby.
"You can already see with someone like Keenan. His game is not just because of Sevens, but... I would like to think it has developed his skills.
"It will be exciting to see who is going to be the next Hugo Keenan."
Team of Us. Everyone In.
Vodafone. The main sponsor of the Irish Rugby Team
Download the brand new OffTheBall App in the Play Store & App Store right now! We've got you covered!
Subscribe to OffTheBall's YouTube channel for more videos, like us on Facebook or follow us on Twitter for the latest sporting news and content.