Munster and Ireland star Keith Earls is highly respected for his ability on the rugby pitch, but it was an appearance on RTE's Late Late Show that earned him even greater respect from the wider sporting community.
Earls is one of the most decorated Irish rugby players in history, and is just behind Brian O'Driscoll as the most prolific try scorer for his country.
He has also been no stranger to the tryline in Thomond Park as he is just behind his current teammate Simon Zebo for tries scored in a Munster jersey as well.
At 34-years-old, the Limerick man has appeared for Munster 182 times, and is just seven caps away from the illusive century of international appearances.
While he has enjoyed success at the top level of his sport for a decade and a half, Earls has had to face numerous challenges off the pitch.
"Thankfully the last couple of years I've got a great hold on it"@KeithEarls87 shares his story of being diagnosed with Bipolar 2, the negative voice in his head he calls 'Hank', and how he reached out and asked for help.#LateLate pic.twitter.com/2E4VcAW9Lr

— The Late Late Show (@RTELateLateShow) October 15, 2021
Speaking in a rare, emotional and honest interview with Ryan Turbidy on The Late Late Show, Earls revealed how he was feeling in 2012, around the time that he was diagnosed with Bipolar II.
"I should be on cloud nine," Earls said. "My daughter was born in 2012 as well; she was born with a respiratory condition, so my emotions were everywhere.
"My paranoia was through the roof, it was shocking. I was so sick of it, it was absolutely draining me. So here I am, in Carlton House in the Irish camp, and I just decided I needed to do something about this.
"So, I rang the doctor to come up to my room for a chat. I explained everything to him, he was brilliant, and I went down to see a guy in Cork, a psychiatrist, and he diagnosed me with Bipolar II.
"There is obviously Bipolar I, so I suppose Bipolar II is probably the better of the two to get!"
Bipolar II is a mood disorder that manifests itself in severe mood swings of extreme highs to extreme lows. While similar to Bipolar I, Bipolar II is seen as less severe as the manic and depressive states are often not as extreme and erratic as the more severe Bipolar I episodes.
While the diagnosis was serious nonetheless, Earls expressed that he was happy to at least know what the condition was, and that it could be treated.
"I was delighted to get the diagnosis, because I was genuinely losing my mind," Earls said. "People around me were being hurt, and particularly Edel, who I am living with.
"She has seen the highs and lows and just bizarre behaviour. [The psychiatrist] told me we will have a look, because I am an athlete, about medication.
"I just told him straight out, 'I am not leaving your office until you write me a prescription for some tablet to just make me feel better and make me feel like myself again'."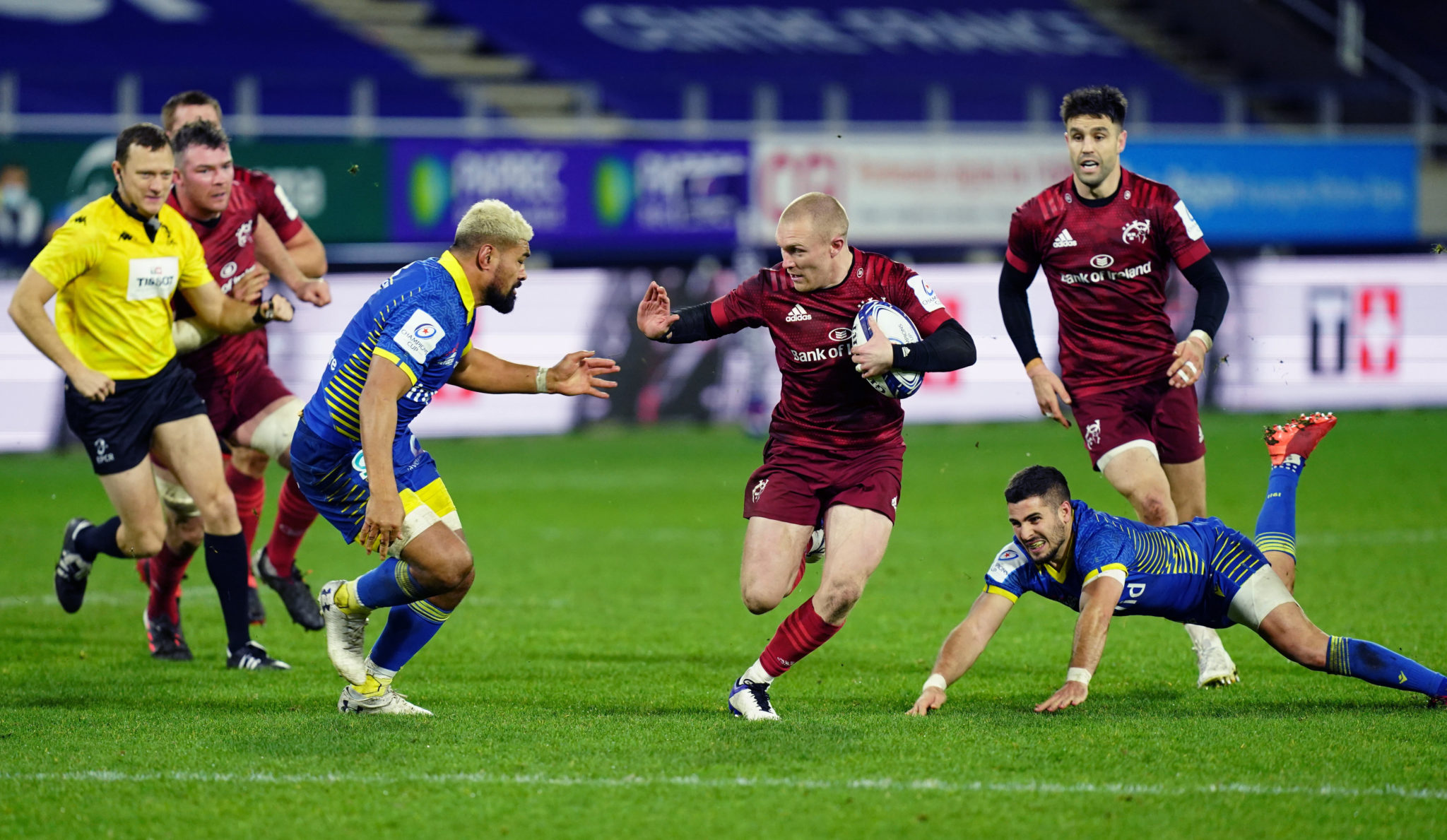 Since his diagnosis and the subsequent treatment, Earls has learnt to deal with his condition as well as identify when he is acting like himself, or his other personality, which he has named Hank.
While he will always live with the condition, Earls believes that he is able to manage it and is grateful for all of the support that he has received from friends and family along the way.
"With the tablets, he gave me a lot of coping mechanisms," Earls said. "He told me to go on and research it, to speak to a cognitive behaviour therapist.
"I still have my bad days, but it definitely stabled me. Thankfully the last couple of years I have got a good hold on it; I have found my identity.
"I think that was a part of the problem, I didn't know who I was. I was always trying to be other people. I didn't know when I was Keith and I didn't know when I was Hank!
"Thankfully I can tell the difference now."
Team of Us. Everyone In.
Vodafone. The main sponsor of the Irish Rugby Team
Download the brand new OffTheBall App in the Play Store & App Store right now! We've got you covered!
Subscribe to OffTheBall's YouTube channel for more videos, like us on Facebook or follow us on Twitter for the latest sporting news and content.