Written by Eoin Harte
The difference in standard between the Women's AIL and test rugby is too great, according to former Ireland captain Fiona Steed.
Ireland were on the end of a heavy defeat at Donnybrook on Friday night, losing 51-7 to England in a one sided encounter. Steed believes that Ireland's players aren't getting the necessary intensity in the All Ireland League for them to be able to compete at a national level.
"They're looking at evolving and changing the AIL structure, I know that's part of the strategy," Steed noted on Off the Ball's The Saturday Panel.
"We just need to hurry it up a bit don't we?
"You look at the Tyrell's [English] Premiership, they're getting three thousand watching matches, they're streamed, they're televised.
"They're all playing at this high level week in week out."
While the England team have recently been offered full-time professional contracts, unlike Ireland, Steed doesn't believe that this is solely responsible for the gulf in class between the teams.
"They've always been a bit more professional and that's not just about on the pitch or in the training," Steed claimed.
"It's about their vision and their strategy and what they're putting into women's sport over there and to women's rugby in particular."
A significant restructure of the AIL could lead to better performances for Ireland, but another possible solution would be to put more emphasis on the inter-provincial series.
"At the moment they all just play one game against each other. So we need them to play home and away and we need to make that our tournament," Steed stated.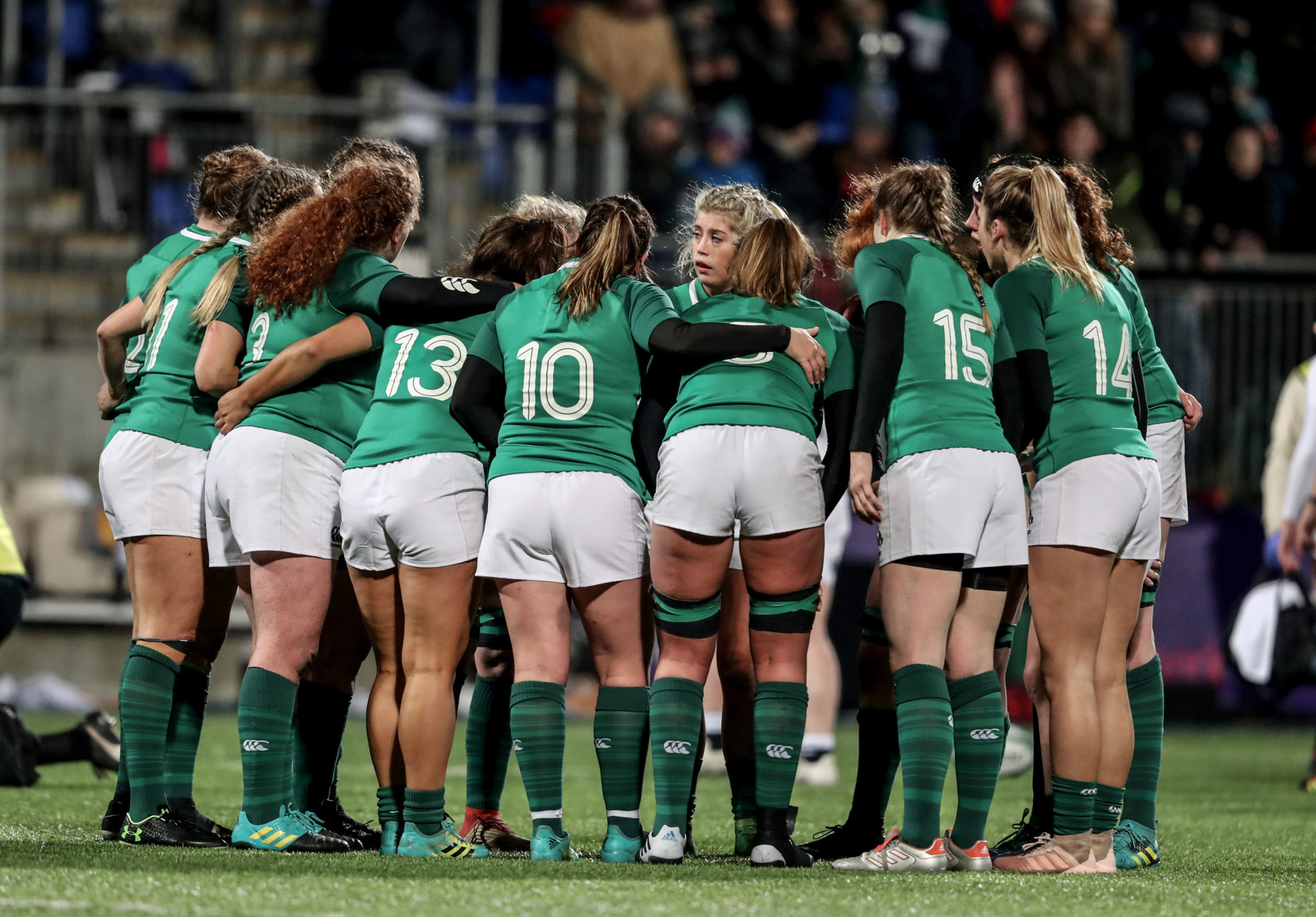 A win for Ireland was always going to be a big ask, but a 44 point loss has left little reason for people to be overly optimistic about the side's immediate future.
"All in all, difficult viewing and difficult for the girls as well as they try to build," Steed stated. 
"Last night if they kept it under twenty differential I would've seen it as a performance and a success."
Ireland are still in a transitional period however, following disappointing performances at 2017's Women's Rugby World Cup. Ireland will face Scotland in Glasgow for their next Six Nations encounter, which will surely be seen by some as a must-win fixture.
Our rugby coverage is brought to you by Vodafone – Team of Us – Everyone In.
Subscribe to Off The Ball's YouTube channel for more videos, like us on Facebook or follow us on Twitter for the latest sporting news and content.