Retiring at 25 was one of the most difficult decisions that Stephen Fitzgerald has ever made, with his long injury layoff being a very difficult time for the former Connacht and Munster fullback.
Fitzgerald started off his career with some of the highest praise possible, scoring on his run-on debut for Munster and ultimately being compared to Irish legend Keith Earls.
However, just six years later, at the age of 25, a knee injury sustained against Leinster would see the promising young back retire from all forms of rugby.
Fitzgerald's journey through the stages of his rehab and recovery from the injury sustained in January 2020 was filled with more highs than lows, which ultimately forced him to make the most difficult decision of his life.
Speaking on Off The Ball on Sunday, Fitzgerald discussed his rollercoaster year in the midst of the pandemic, and why he ultimately realised that he needed to retire.
"There would be weeks were I wouldn't see anybody [at Connacht], and then when you do come in, ever day, someone goes, 'how's the knee?'," Fitzgerald said.
"It is really nice of people to ask, but it is just another thing that reminds you that I am injured.
"I remember that the lockdown happened, and I came down here to Kilkee with my girlfriend, and I was able to take all of the equipment that I needed.
"We were training together, I love being down here because I actually think I trained better here that I would have in Connacht, because here I only had one focus: get my knee right."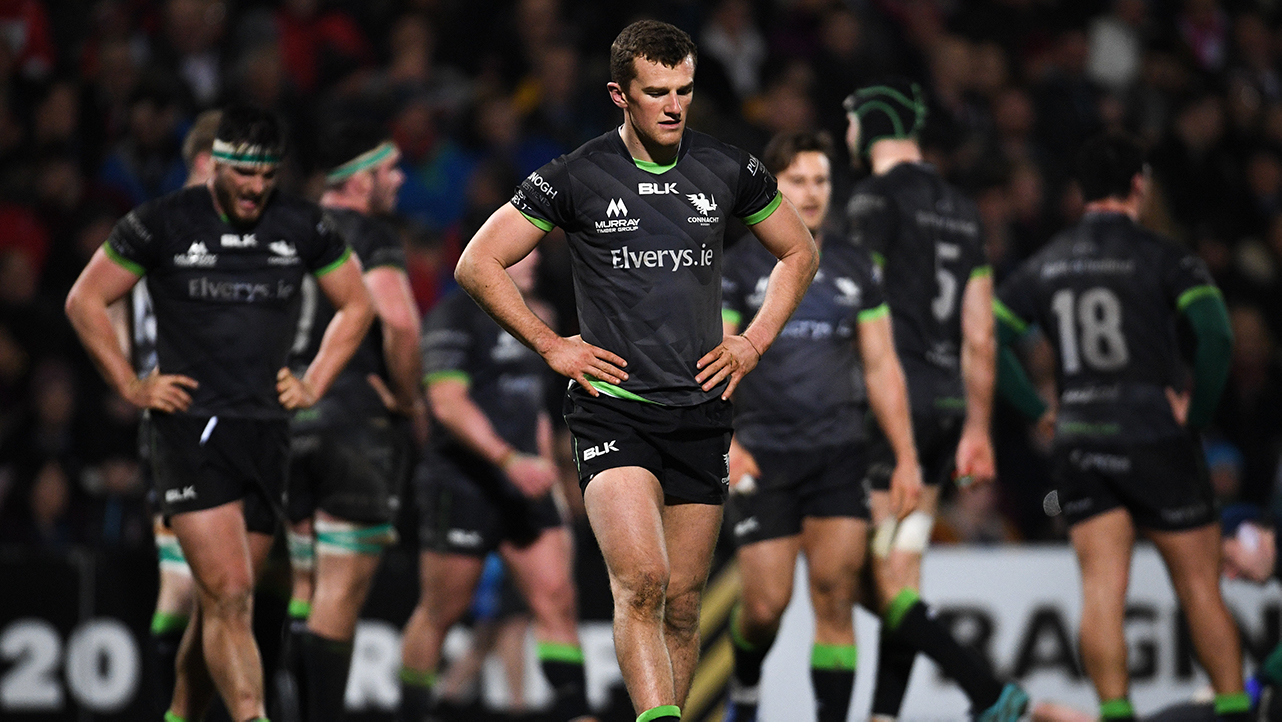 While there was always temptation to set goals for himself throughout his recovery, Fitzgerald fought the urge to push himself to get back for specific matches, as he was always wary of suffering setbacks.
"I didn't want to set myself a goal like [making it back for Racing away], because the one thing that people all said was there are going to be hiccups," Fitzgerald said.
"You don't want to get deflated every time you get pushed back. There were days where I would go, 'I won't run today, I'll run tomorrow,' because the knee was a bit stiff.
"I luckily never had hamstring strain or quad pull; and then I went back to training, and I set myself a target of being back for [the week of my birthday], but unfortunately that didn't happen."
While he began to get back into full training with Connacht, nearing the end of his recovery, it was one training session that would ultimately spell the end of his career.
"It was really weird; I was back training and I think I did on full week; it was my first full week, and it was absolutely perfect," Fitzgerald said.
"And then it was literally like I just came in one day and we were warming up, and I just felt weird, it just didn't feel the way it felt a few weeks ago.
"We were doing this tackling drill… I was tackling Sam Arnold, he didn't do anything wrong, but he went to my right side and I had to squat down.
"I remember thinking, 'geez this just feels so bad', and I just pulled up, had a scan and then went for the second surgery.
"It was probably midway through [rehab] after that second surgery that it really hit me hard," Fitzgerald added.
"When I got told that I had to have that second surgery, it really hit me hard because I was so positive for the first nine months, I just knew what I had to do.
"That is the annoying thing when I think back about it, my ACL was perfect, I haven't had one problem with the ACL repair or the patella.
"That is what frustrates me is that that is what has been fixed, yet that has been perfect."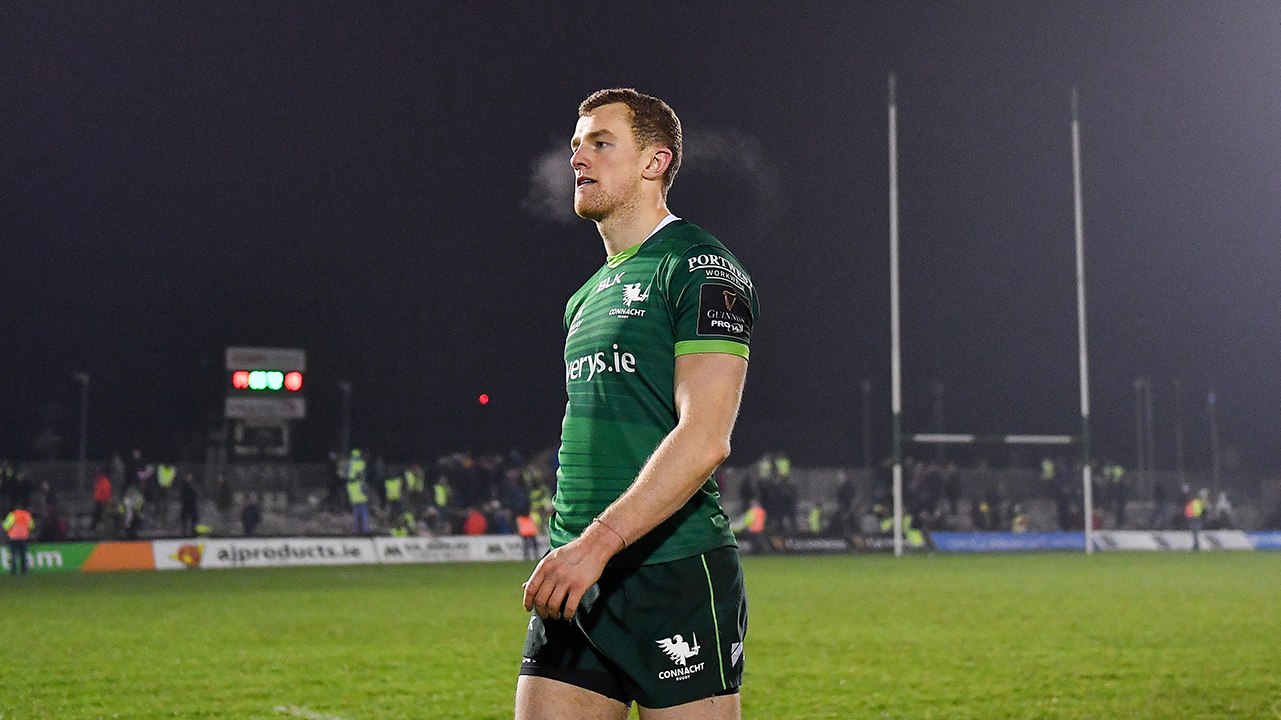 Fitzgerald's ultimate decision to retire
When it came time to make the final decision on his retirement, Fitzgerald acknowledged that watching his housemates, Paul Boyle and his brother Conor Fitzgerald playing so well for Connacht was one of the hardest parts of making the decision.
He said that, if it weren't for the support of his girlfriend and family, Fitzgerald probably would have never been able to make such difficult decision.
"It was a few weeks after that Munster match and I knew my knee was bad," Fitzgerald said.
"Conor [Fitzgerald] and [Paul] Boyle played really good well, and they came home, and they were obviously buzzing, and I was like, 'I feel like I am never going to experience that again'.
"I was delighted for them, but from a personal point of view, I remember being like, this is the hardest thing ever being in the same room with them, I just feel like I am not going to experience this again.
"It was really hard," Fitzgerald said. "I wouldn't have been able to get through it without my family, but definitely my girlfriend.
"I was just being a bit of a prick to her, because it would be so hard for me to just make a decision. She would just be there for me.
"I would be giving out about everything, and I remember at the time I just felt that I was taking the easy option.
"I know, looking back now, that I am not, but I felt that I was letting everybody down by actually retiring, because I know my parents get so much out of us playing and playing well.
"At the time it was just so hard to actually accept it; it took me the bones of two months to actually accept it."
Team of Us. Everyone In.
Vodafone. The main sponsor of the Irish Rugby Team
Download the brand new OffTheBall App in the Play Store & App Store right now! We've got you covered!
Subscribe to OffTheBall's YouTube channel for more videos, like us on Facebook or follow us on Twitter for the latest sporting news and content.