Former Ireland fullback Rob Kearney believes that the southern hemisphere style of rugby is much faster, with a greater emphasis on attack.
Kearney signed for Australian franchise Western Force in November last year, and has since made his debut for the side in Super Rugby AU last weekend.
In his short period away from Irish rugby, the 34-year-old has noticed how fast-paced the style of rugby is in the southern hemisphere compared to back home.
"I think the New Zealanders are definitely taking it to a different level," Kearney said on Monday's OTB AM.
"It is all very much all-out attack and the amount of ball in play is a little bit higher.
"The speed and amount of running that you do [is much higher]. I think I covered maybe eight and half kilometres in that game two weeks ago which I wouldn't have covered in any game over the last two years.
"So, there is definitely an awful lot more running in it; there is a lot more high-speed running, which was probably the biggest area of difference that I would have noticed from back home."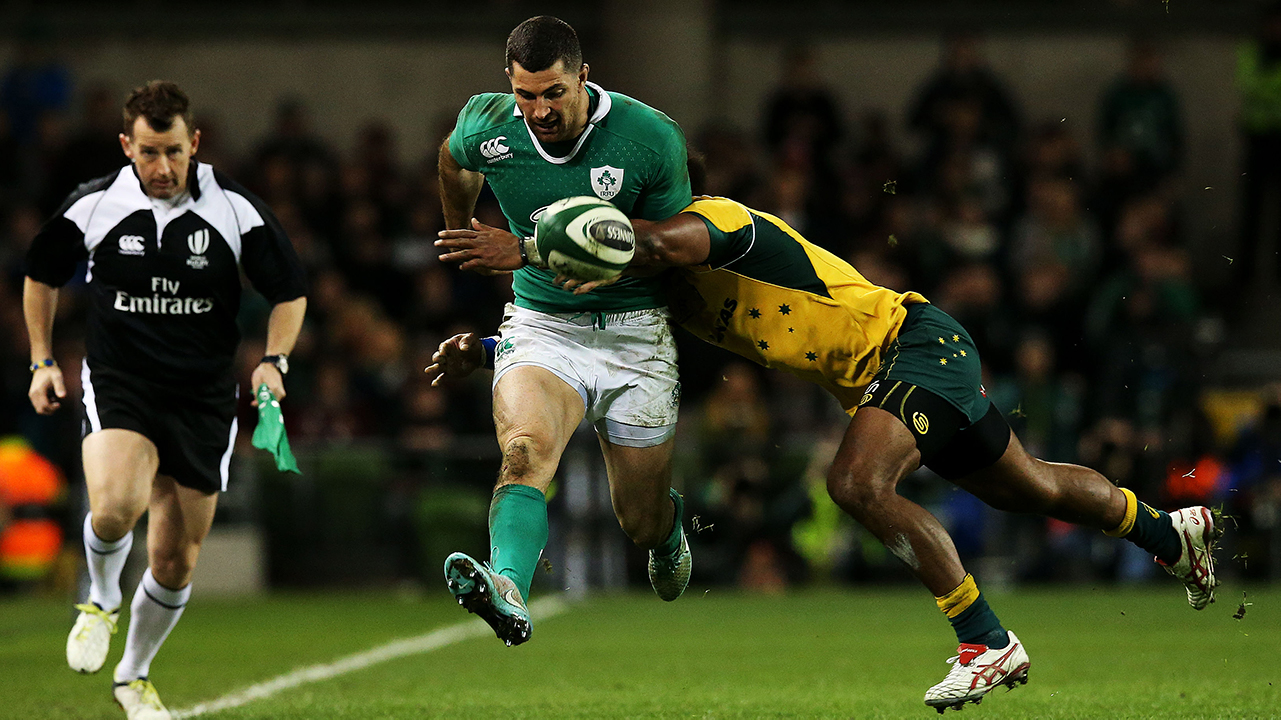 Southern hemisphere teams are encouraged to take risks
Kearney suggested that the reason the southern hemisphere teams are able to open up on attack is because they are not discouraged from making mistakes.
"It is still the same game," Kearney said. "You are encouraged to take a lot more risks.
"If you throw the ball and it doesn't come off, it is not really too much of a worry to the coaches; they want you to try all of that sort of stuff.
"You might not get away with it at international level, but certainly in the games that I have seen and been involved in, they don't really care as much about mistakes.
"You are encouraged to take those 60-40 chances, whereas back home you would be encouraged not to take a 50-50."
While acknowledging the different attitudes towards risk-taking and mistakes, Kearney also mentioned that the weather has a definitive influence on the ability to take risks.
"The dry ball and the conditions do make a huge difference," Kearney said. "When you are playing with wet and greasy balls, it does make it an awful lot harder to try and play that type of game."
Listen in to @KearneyRob mic'd up and driving the @westernforce around the park on debut 🗣️

Rugby Heaven is live Tuesdays at 8PM AEDT, only on Stan Sport. pic.twitter.com/oSmD3rx5GP

— Stan Sport (@StanSportAU) February 24, 2021
In his debut for Force, Kearney ran out onto the pitch mic'd up, showing just how vocal he is on the pitch and how much of a leader the Dubliner is for his new team.
Download the brand new OffTheBall App in the Play Store & App Store right now! We've got you covered!
Subscribe to OffTheBall's YouTube channel for more videos, like us on Facebook or follow us on Twitter for the latest sporting news and content.