Reporting by Alanna Cunnane and Jessica Woodlock
Grace Davitt and four Irish rugby players have spoken to OTB Sports about the current state of Irish Women's Rugby. Davitt believes that Ireland must move Anthony Eddy away from his role so that the women's rugby team can reverse the downward trajectory it is currently on.
Ireland failed to qualify for the 2022 World Cup and the Tokyo Olympics. The IRFU has ordered an independent review. In a press conference this week, Director of Women's Rugby Anthony Eddy drew the ire of other current and former players with comments that Gordon D'Arcy described as dismissive of women's rugby.
Over the past few weeks, we've spoken to Grace Davitt, Beibhinn Parsons, Lucinda Kinghan, Stacey Flood and Emma Hooban about their experiences inside the IRFU's international setup.
The Price of Gold
Grace Davitt won a Six Nations with Ireland and played in three World Cups.
"I've always questioned where the priorities of Anthony Eddy lie. For me it's pretty obvious that it is with the sevens," Davitt said.
Sevens rugby became an Olympic sport ahead of the 2016 Olympics in Rio de Janeiro. The IRFU invested major resources in sevens rugby accordingly.
Davitt admits that the opportunity is there for the 15s team to "piggyback" on those resources. But many players miss out on the Six Nations to fill their contractual obligations with the Sevens. The IRFU need a new direction to stop that situation from developing.
"The IRFU have to say 'well this is what we're getting for sevens, let's match that for the 15s, and we can support both codes. They'll both get something out of it then because there would be less of a crossover or more players. But it has to come from the top."
Labelled as semi-professional athletes, sevens players receive money from Sports Ireland.
Those who represent the 15s team remain unpaid, amateur athletes. This came into focus recently when Connacht and Ulster players were forced to get dressed in improper conditions.
When Ireland lost to Spain and Scotland in World Cup qualifying, the players remained adamant that the squad was unified. They also bristled at the idea that they were unprepared or lacked ambition. The failure to qualify wasn't for a lack of trying, in their view.
Beibhinn Parsons is presently one of Ireland's most important players. She played in all three qualifiers.
"It never felt like there was a divide between the 15s and sevens players," Parsons said.
"We felt like one squad, so for the media to come out and portray that is wrong. You weren't there and you don't really know what went on."
Ireland missed out on the World Cup in September. Parsons joined the sevens squad in August. Fifteen percent of the 15s squad for the upcoming Autumn tests are currently in the sevens squad. Forty percent of the 15s squad have played for Ireland sevens at under-18 or senior level.
The greater prevalence of sevens players is altering the identity of the 15s squad.
Lucinda Kinghan is an Irish sevens player who is not part of the 15s squad. She believes the sevens players aren't at fault and they are prioritized in selection because they are "simply just better."
"Aimee- Leigh [Murphy Crowe] is one of the fastest athletes in Ireland on the sporting field, so why wouldn't you put her on the wing? Kinghan said.
"The girls went into 15s camp quite a while ago. They put their best foot forward and I think they were selected over people that didn't deserve to be selected. I know some girls that did go in and they weren't able for the 15s game. They weren't picked, which is totally fair.
"So for people to say it's the sevens' fault and that's the reason that the Irish 15s didn't qualify, I just think that's totally untrue."
Kinghan's comments mirror the ones made by Eddy this week that created controversy.
"I'd have to say I think that's incorrect, to be honest with you," Eddy said about the idea of the sevens players receiving preferential treatment.
"I think both programmes have had a lot of resources from the IRFU thrown at them over the recent years. There were nine fully-contracted [sevens] players representing Ireland at Parma, at the World Cup qualification process. Because of our small playing numbers and our small talent pool, we've had to share resources across both programmes.
"If people think one programme is being favoured ahead of the other, I'd clearly say they're wrong."
I could have sworn slurry spreading season was spring… I stand corrected 👀 https://t.co/fgG8ef3CbR

— Cliodhna Moloney (@cmoloney3) November 9, 2021
Current Ireland 15s player Cliodhna Moloney compared Eddy's comments to "slurry-spreading." Moloney was the only one to speak up initially but has received backing from a litany of her teammates and former players since.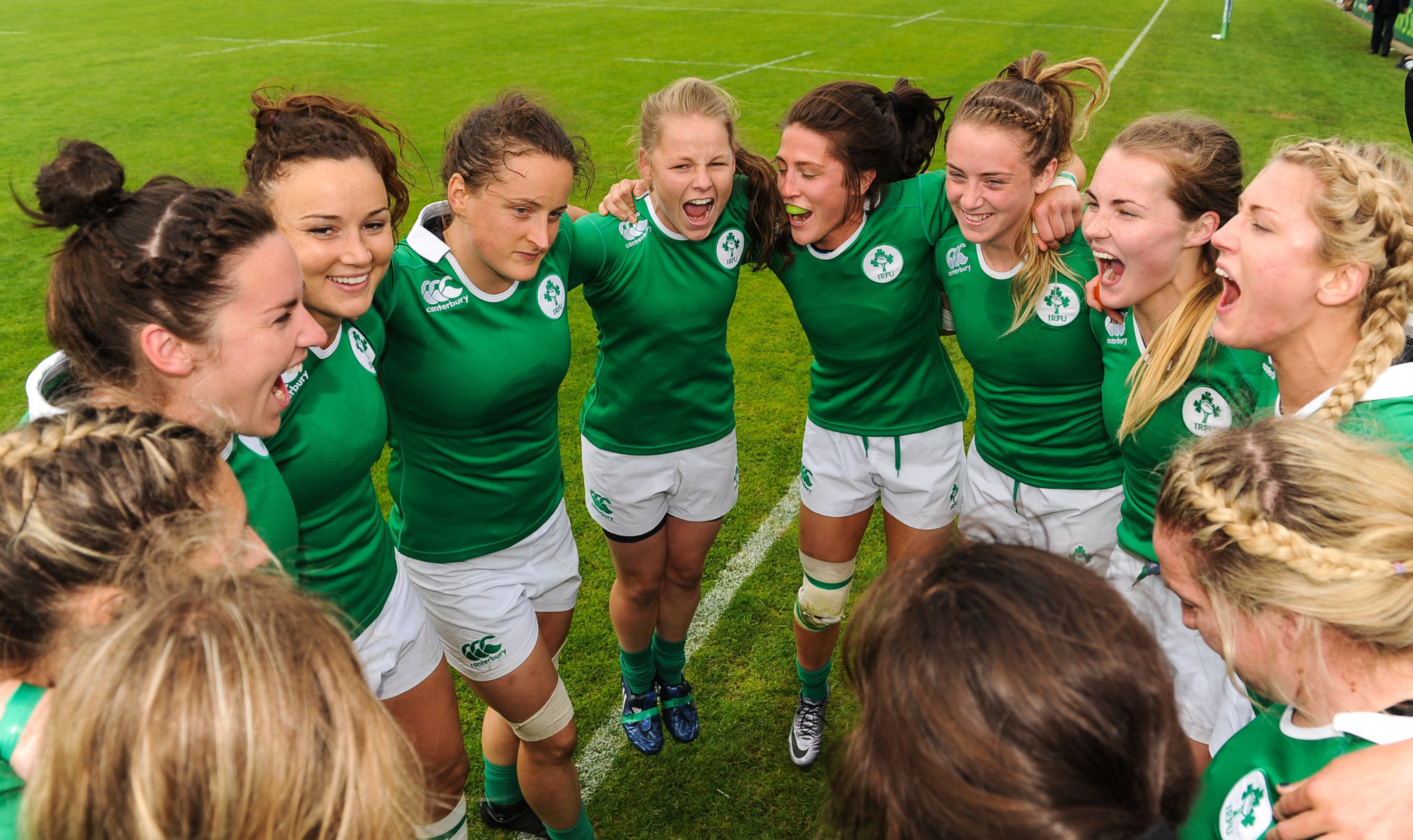 Grassroots in Ireland
Eddy put the blame on the players. He implied they should have performed better on the day. Grace Davitt doesn't necessarily disagree that they weren't good enough on the day, but suggests the performance was a symptom of a larger systemic issue.
"Sevens players are transferring over to 15s because there are no structures in place for that 15s pathway. The pressure on the sevens girls then at the end of the day is huge as they are the contracted players."
"It's very hard for the players who have been called up to say 'I don't know enough about 15s and I haven't played in years since I was pulled into this sevens squad and I don't feel comfortable playing'."
Stacey Flood is a sevens player who joined the 15s squad two years ago. She viewed it as a great opportunity to develop her skill set and a better understanding of a more complex game.
"We learned a lot fast," Flood said.
"We're now fully immersed in the squad which is great."
But that is likely Davitt's point. Flood is 25 years of age. If she was 23 when she first joined the international team from playing sevens rugby, she's developing very late into elite 15s rugby. Flood played GAA for Dublin before beginning her sevens career in 2014 at the under-18 level. That's five years of sevens development during her formative years.
Questions have arisen over how the sevens players can become key members of the 15s setup so quickly. Such inexperience in international 15s rugby should be a major obstacle to overcome.
Different players have suggested this is a reflection of the lack of funding, resources and pathways development for the 15s game.
Davitt believes the first priority should be to improve the senior club scene.
"You look at the group of sevens players in the squad, when was the last time they played a game of fifteens? The more club rugby you play the more scenarios you're faced with. Every minute of that match...you learn from all of them. You need to learn all those cues on how to develop your game."
Hooker Emma Hooban disagrees with Davitt. The 23-year-old believes that the concept of rugby is the same regardless of which code you are playing. "The basics don't change, you get the ball and go forward."
Something has gone wrong with Irish rugby. A talented group of players have missed an opportunity to play at a World Cup. A head coach with a good reputation is coaching his final two games and different players have different perspectives of what needs to change.
Ireland need this to be a watershed moment one way or another. They need to build on this disappointment and create a team that lives up to its potential. It was only 2015 when this team won a Six Nations championship. It was 2014 when they enjoyed a historic victory over New Zealand.
Parsons believes the questions surrounding the women's game will define the squad for a while.
"People talk about your 'why' and I think that this will be our 'why' for a long time. I had it so written into my future to play in a RWC and believed so much that it would happen...[I've gone through the] seven stages of grieving, about 10 times."
That is Ireland's youngest ever international and she is still just 19 years of age. Kinghan echoed her teammate's sentiments, describing the feeling like a "death in the camp."
Eddy and the IRFU set out a list of targets for the women's team back in 2018. The IRFU and the Ireland squad missed every target. Davitt explains there was no action plan that came through official channels to follow that list of targets.
"You look at those targets, four of them are for Sevens Rugby, that's where the priority is."
"I saw a Tweet after they missed out on the World Cup qualification and it said 'I hope this isn't the start of the downward curve of women's rugby.' I was like 'what do you mean the start of the downward curve?' The downward curve started at the 2017 World Cup.
"It's now 2021 and we are not even in the next World Cup.
"We're all wanting the same thing...How can we as a whole become better at doing this job and let's see what we can do by putting our heads together."
Davitt sees a change in attitudes outside the IRFU. That is exemplified by the recent social media storm. Having such a strong response from Gordon D'Arcy on Wednesday Night Rugby and the weight of most rugby journalists behind this story gives it greater weight.
It's easier for players to speak up now if they should so choose.
"I've seen players in the past speaking out and then they're seen as being a bit of a troublemaker. Sometimes they want people that will just conform and do what they're told and not moan about what they have. Just get on with it."
Wales' rugby union recently put words into action by committing to 25 professional contracts for international players. Welsh players speaking up instigated the change.
Their captain Siwan Lillicrap voiced that the change is a "credit to the players for being brave and saying what we want for the future."
123 former Wales players wrote a joint open letter to the WRU chief executive in April this year. They called for more developed pathways, regional teams, and equal opportunities. The letter stated that the women could not stand by and watch the women's game deteriorate any further than it already had.
The WRU responded quickly and effectively.
Lillicrap noted the importance of women speaking up for themselves and the tangible impact it had in this scenario.
"If girls didn't speak up honestly in the review and to senior management, we might be in a different place."
Lillicrap's reflection may be as close to becoming a reality in Ireland now more than ever. Like Parsons's 'why' moment, this low point in women's rugby feels as if it has a watershed aura to it. Frustrations are tipping over the surface.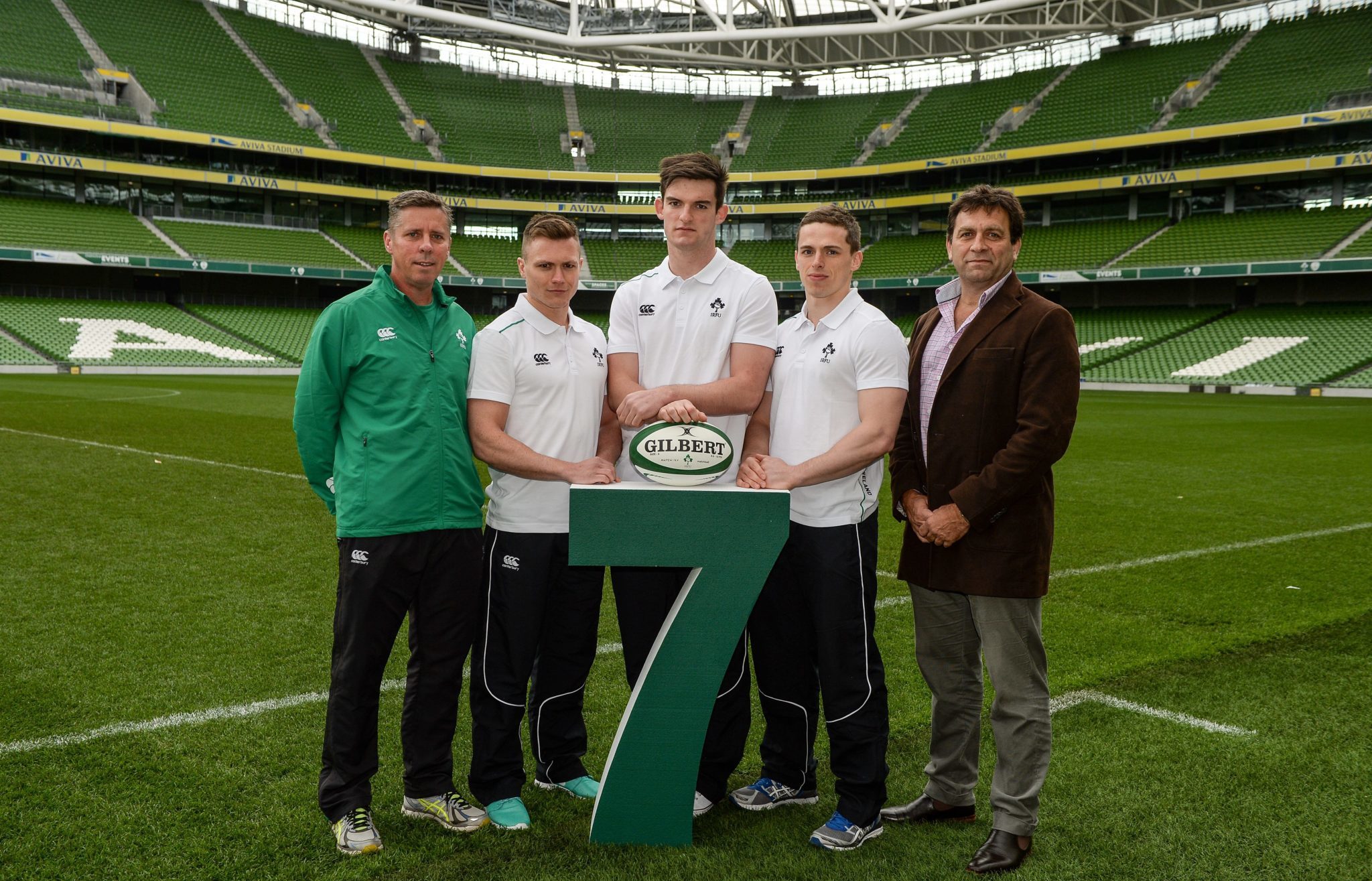 The Way Forward for Ireland
An independent review committee will examine the "participation and performance of the Ireland Women's 15 during the recent Rugby World Cup 2021 qualifying campaign."
Amanda Bannett is a former Welsh women's rugby International who has worked to develop inclusivity and diversity at the RFU in England. Kevin Bowring is a former Welsh men's rugby union player and coach. Helen Phillips is the chairperson of the Commonwealth Games. These three people make up the committee.
They will attempt to learn from any issues that led to Ireland's failure and identify areas where they can improve.
The results will be significant.
Within the Six Nations, England became fully professional in 2019. Scotland, Wales and France all offer contracts to their players so they can be semi-professional or fully professional. Italy and Ireland are the only two teams not offering salary compensation to 15s players, or at least not to those who aren't also playing sevens.
Davitt believes Eddy's role should change.
"Eddy should be in charge of sevens but we need someone else in charge of the 15s. We're well into this downward curve and that's since Nucifora and Anthony Eddy took over."
Reporting by Alanna Cunnane and Jessica Woodlock
Iain Henderson will start for Ireland against New Zealand
Download the brand new OffTheBall App in the Play Store & App Store right now! We've got you covered!
Subscribe to OffTheBall's YouTube channel for more videos, like us on Facebook or follow us on Twitter for the latest sporting news and content.