Anthony Eddy's comments in the media this week show a 'contempt' for women's rugby, according to former Ireland centre Gordon D'Arcy.
Director of Women's and Sevens rugby for the IRFU Eddy spoke in a media briefing during the week ahead of the upcoming clash against the USA.
After Ireland failed to qualify for the World Cup, Eddy suggested that the players should shoulder the majority of the blame, distancing himself from the team and the performances.
Since those comments were published, a number of past and present Irish internationals have criticised Eddy. Cliodhna Molony, who will start at hooker for Ireland on Friday, suggested that the comments were 'slurry-spreading'.
Speaking on Wednesday Night Rugby, D'Arcy took aim at Eddy's comments and suggested that he was distancing himself from the failures of the programme that he oversees.
"Anthony Eddy has been all over any sort of mild success around women's rugby," D'Arcy said. "He is out in front and it is all 'we, we, we'.
"He's talking about 'they', and 'them' in that [interview]. In women's rugby where it is not equal, it is not treated on par, to be a man in that arena and talk like that, that language in there is completely dismissive of women's rugby.
"To be honest, I'm not surprised because the guy who hired him kind of echoes the approach that he takes to it. So, I'm not surprised by anything he has really said in this."
The Ireland players should shoulder blame, but not all of it
Ireland performed poorly against both Scotland and Spain. That is why they failed to qualify for the World Cup.
But surpassed those two performances D'Arcy believes that there is a greater issue beneath the surface. Eddy and IRFU High Performance Director David Nucifora need to take the blame.
"Yes, the Irish team was, at the elite level, better funded than the teams we lost to in the World Cup qualifiers," D'Arcy said.
"The players will need to take that piece of responsibility if they want to be treated as elite athletes.
"They will do that and I am sure they are doing that and learning all the lessons from it. But the rest of women's rugby is in complete disarray!
"I've found an interview from David Nucifora in February of 2019, and it is almost like Anthony Eddy took the main points from that interview and rehashed them in this one.
"Nothing has been done almost 18 months. It is an easier problem to solve than the men's game, just frankly because there is less participation. Why can't you actually organise structures?
"If you are saying, if we put structures in place now, organise the AIL, organise the provinces, organise the international and the sevens in a coherent strategy at the grassroots level.
"Throwing money at the top of it if you don't players in it is [pointless]. Staying in a nice hotel does not help you win games. Having skilled players coming right the way through grassroots [does]."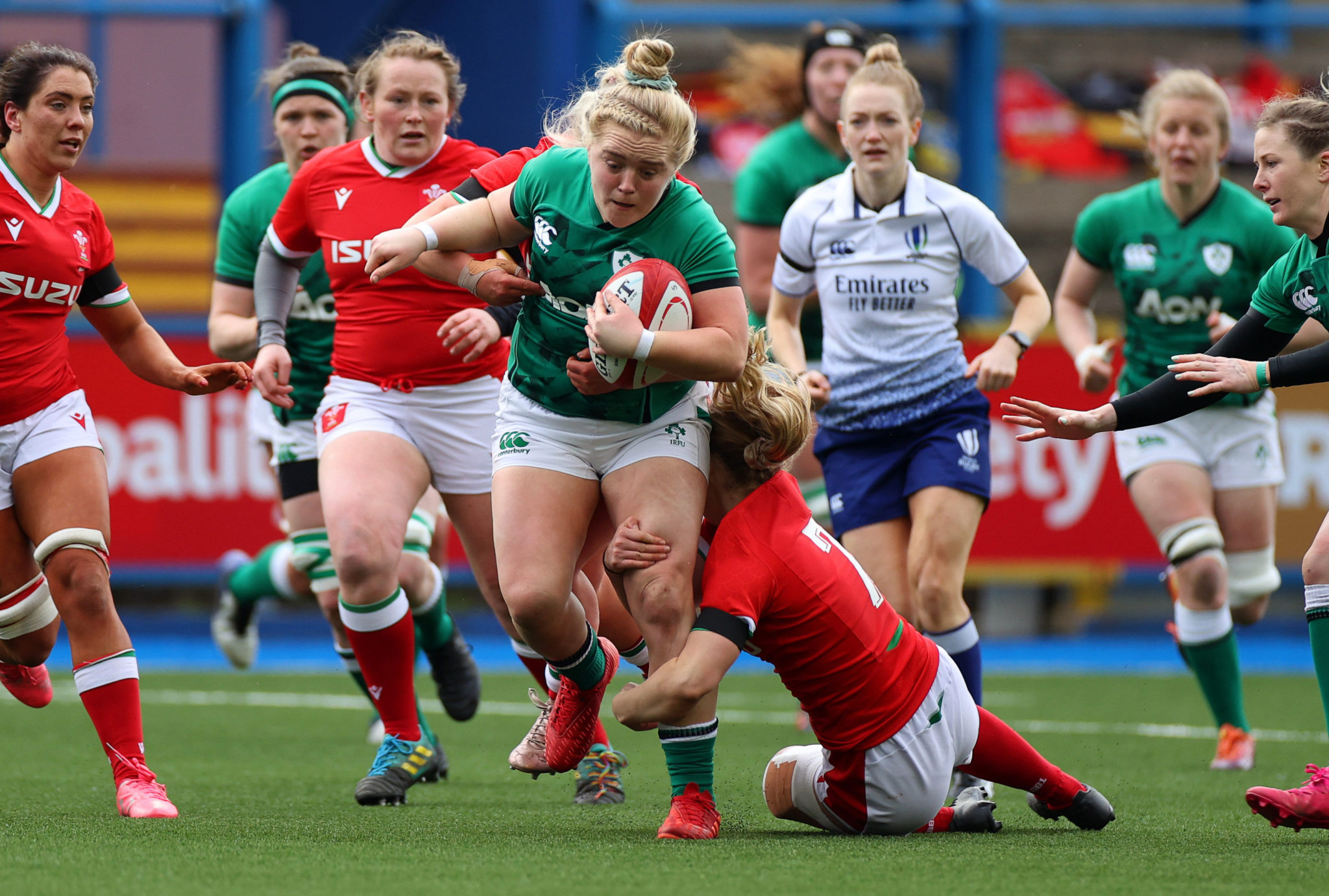 Moloney went rogue with her Tweet
Former Leinster out-half Andy Dunne, who joined D'Arcy on Wednesday Night Rugby, agreed that there were deeper issues in the women's game, but felt that the sole tweet from current international highlighted a significant issue in the current squad.
"Unless there is actually practical and pragmatic changes made on the back of one of these reviews, they are pointless!" Dunne said.
"I think there are a lot of things that are worrying in the women's game at the moment. Obviously the decline since 2013 in performances; win rates are on the decline.
"There is clearly a significant lack of depth in overall numbers in the game nationwide, that is a huge issue. It started to spill over in the senior team at the moment."
For Dunne, Moloney's comment indicates a divide within the squad that might make recovering from the losses in Italy difficult.
"It looks like Cliodhna Moloney has kind of gone rogue," Dunne said. "In any top level sports team at international level, you'd like to think, regardless of the frustrations that are there, someone doesn't break rank from the team.
"I've heard a couple of players come out today who are much more towing the party line; 'we have to take some responsibility for our performance, but also the IRFU have to improve what they are doing'.
"When current players do it, it gets quite distracting for the team itself ahead of the game. That is something that does concern me about that group."
'WE'RE NOT GETTING CARRIED AWAY' | SEXTON ASSESSES JAPAN AND LOOKS AHEAD TO ALL BLACKS
Team of Us. Everyone In.
Vodafone. The main sponsor of the Irish Rugby Team
Download the brand new OffTheBall App in the Play Store & App Store right now! We've got you covered!
Subscribe to OffTheBall's YouTube channel for more videos, like us on Facebook or follow us on Twitter for the latest sporting news and content.