Ireland will have a tough task to go to England and win, in spite of the fact that Eddie Jones' men have not had the best championship according to former Ireland internationals Malcolm O'Kelly and James Downey.
Ireland managed to earn a big 57-6 victory over a 13-man Italy side in the Aviva on Sunday. A day earlier, England had struggled to beat Wales, winning by just four points.
The two sides will now face each other in the penultimate round of the Six Nations in Twickenham, in a match that will determine whether or not either England or Ireland could still win the championship.
Speaking to Off The Ball after Ireland's victory over Italy, former Ireland centre James Downey assessed the performances of Eddie Jones' side.
"I haven't been overly impressed with them," Downey said. "But there is something about them over there that it is going to be a tough one.
"Twickenham is always a tough place to go. Just up until now, they haven't fired on all cylinders. There has been a bit of chopping and changing in their personnel.
"For me, it has to be that midfield, especially against Wales, they just lacked that. Okay, they got over the line, but that is a pretty poor Welsh side.
"They are a poor side, no matter what happens. England can be got at and I am sure we can get to them over there."
For Downey, Ireland have a slight edge because of their consistency in terms of Andy Farrell's selection. Even heading into the match against Italy, Farrell resisted making wholesale changes.
"What stands to us in our favour is our consistency in selection," Downey said. "We do have quality players who are just behind [the starters].
"England have young quality players, but I just think that if Ireland are going to take them in two weeks' time, it is going to be in that [midfield] area.
"It is just the combinations. They haven't got a settled side."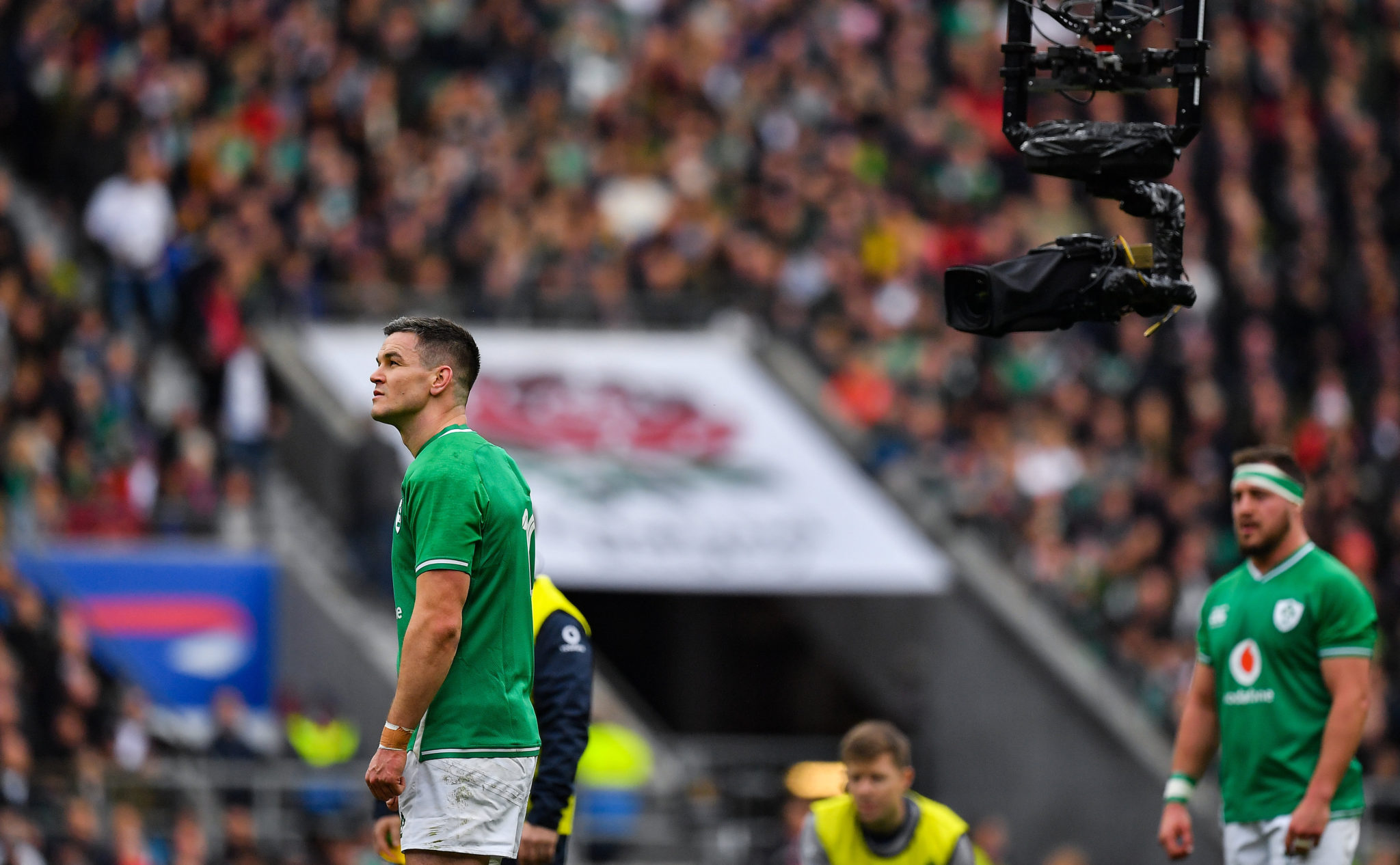 Twickenham is a cauldron
For former Ireland second row Malcom O'Kelly, the biggest thing in England's favour heading into that clash is the cauldron of Twickenham.
"It is a cauldron," O'Kelly said. "It is the supreme venue. When you are standing there and the national anthems are being sung, it is beautiful.
"When you are sitting in the bus and the police cars are sort of wading you through the the crowds, they don't really do their jobs very well.
"You are waiting for ages, you just want to get into the changing rooms. But when you come out, the noise is exceptional. I've been there for some tough days and I've been there for some magical days. They tend to be tougher days.
"It is a big ask. It is always a big ask to win in Twickenham. They are a very proud nation."
O'Kelly believes that, if Ireland can gain the dominance in the midfield and ensure their accuracy, they should beat England in two weeks.
"Ireland will have to be super clinical," O'Kelly said. "We saw today a lot of ball going to ground. As long as that stuff doesn't get swept under the carpet, they need to try and nail that and figure out what is going wrong.
"They will need to be dominant or at least have parity up front. I would expect them to have that. The lineout will need to function.
"If they can get that bit of dominance in midfield, we will see the guys with a bit of space out wide then."
Vodafone. Main sponsor of the Irish rugby team. #TeamOfUs
Download the brand new OffTheBall App in the Play Store & App Store right now! We've got you covered!
Subscribe to OffTheBall's YouTube channel for more videos, like us on Facebook or follow us on Twitter for the latest sporting news and content.