After a disappointing defeat to Japan in the World Cup pool stages, Keith Wood assessed Joe Schmidt's role in compromising Ireland's emotional capabilities. 
It will be across the coming weeks in Japan where the extent of Joe Schmidt's success while head coach of the Irish rugby team will be decided.
A somewhat arbitrary summation of a five-year tenure that has seen Ireland win three Six Nations championships, record two victories against the All Blacks and ascend to top spot in the world, it is nevertheless in the World Cup where Ireland's players have yet to prove themselves.
After a mixed start to the tournament, Keith Wood, who was quick to praise Schmidt's influence over Irish rugby on Wednesday's OTB AM, highlighted the absence of a characteristically Irish sporting trait in the team forged by the New Zealander's methodical approach.
"What Joe has given us over the last few years is a sense of control over our own destiny," asserted Wood, "which we've never had before.
"It's so clinical at times, I think we can miss the fact that you need to get to the emotional pitch of the game.
"I don't know if we did against Japan, even though we were ahead after 20-minutes, I don't think we got fully to the emotional pitch of the game."
Taking on the tournament's hosts in one of the two games that Japan will have regarded as crucial to their hopes of qualifying for a World Cup quarter-final, Wood's assertion demonstrated the manner in which a fraction of Ireland's emotional awareness has been compromised in the wake of Joe Schmidt's rigorous demands.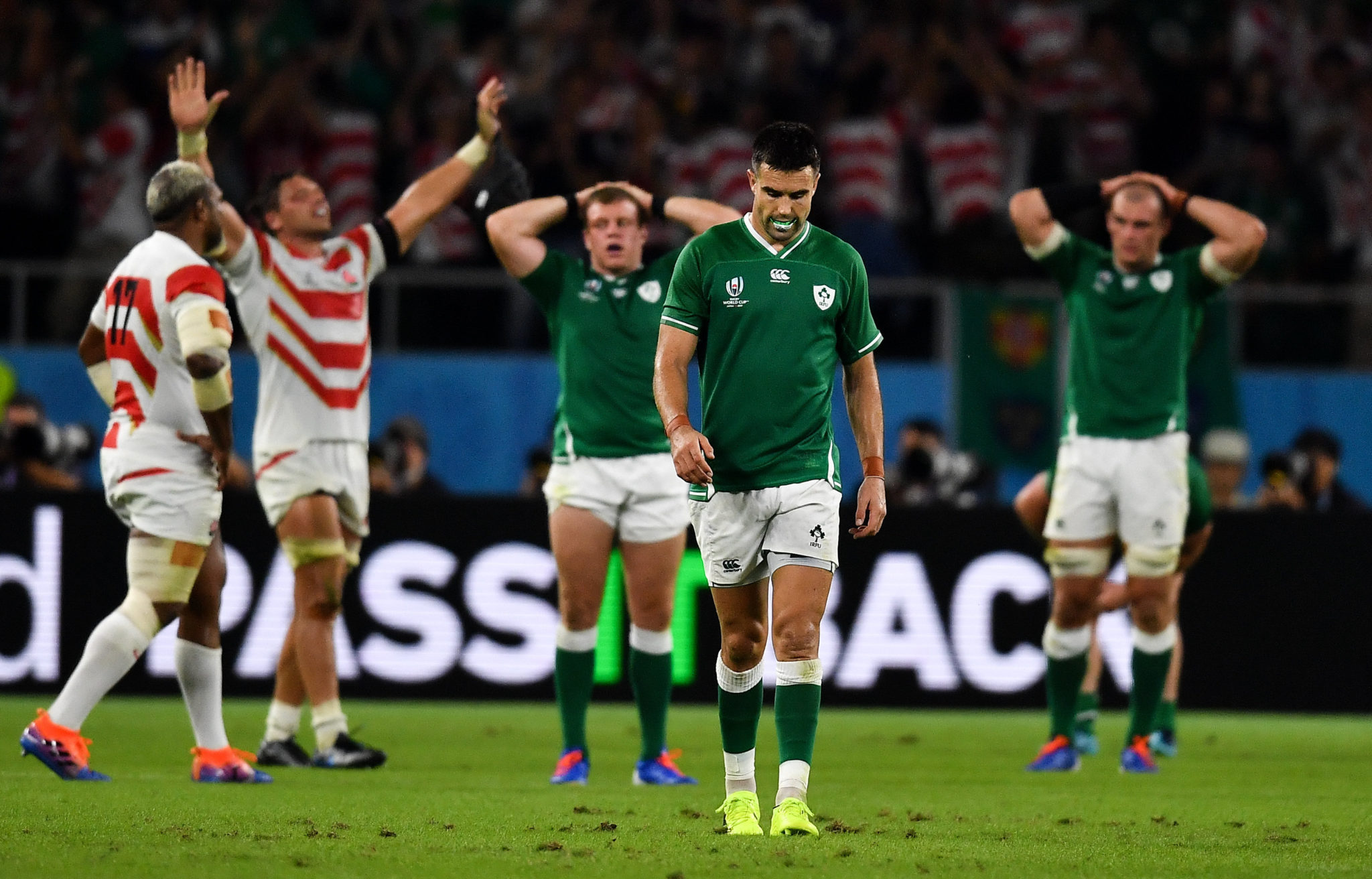 Assessing some of the broader concerns surrounding Irish rugby in the wake of that defeat to Japan, Wood shared his frustration at the inconsistency of their performances.
"I would say that in the last year and this year we have struggled a little bit in some matches," he explained.
"We'll play well in one match then play badly in the next. It's very frustrating.
"We can say, 'Yes, but it is part of a bigger programme, a bigger plan.' It is, but we're in the bigger plan now. We can't afford to have those dips.
"This is the last cautionary tale that we can have. It is the last one where we can say we've learned our lessons. We've no more slip-ups allowed now."
You can watch back Keith Wood's full preview of Ireland's third pool match against Russia here. 
Subscribe to Off The Ball's YouTube channel for more videos, like us on Facebook or follow us on Twitter for the latest sporting news and content.