Ireland and Ulster scrum-half John Cooney considered his 2015 Leinster exit and how he sought to change his mental approach to rugby and life on Wednesday's OTB AM. 
John Cooney's progression at Leinster was ticking along nicely before Joe Schmidt departed the province to become Ireland's head coach in 2013.
Great chat with the excellent @JCooney09 on World Cup disappointment and a northern renaissance ⬇️ | @VodafoneIreland #TeamOfUs https://t.co/SAKdpwe2Bi

— Off The Ball (@offtheball) August 19, 2020
At 23, he had already featured in the victorious 2012 Heineken Champions Cup final and could count on a steady flow of appearances across the PRO 12 to aid his development.
With Schmidt's departure, however, came a sudden halt to Cooney's prospects with the province as Matt O'Connor took control and the scrum-half fell out of favour.
"No, I don't think that helped," recalled Cooney of the Australian's arrival on OTB's Wednesday Night Rugby.
"I don't know whether my face didn't fit in the team or what it was, but we just never really clicked and I don't think he saw me as a part of his plans. Off the back of that, the idea came for me to go out on loan."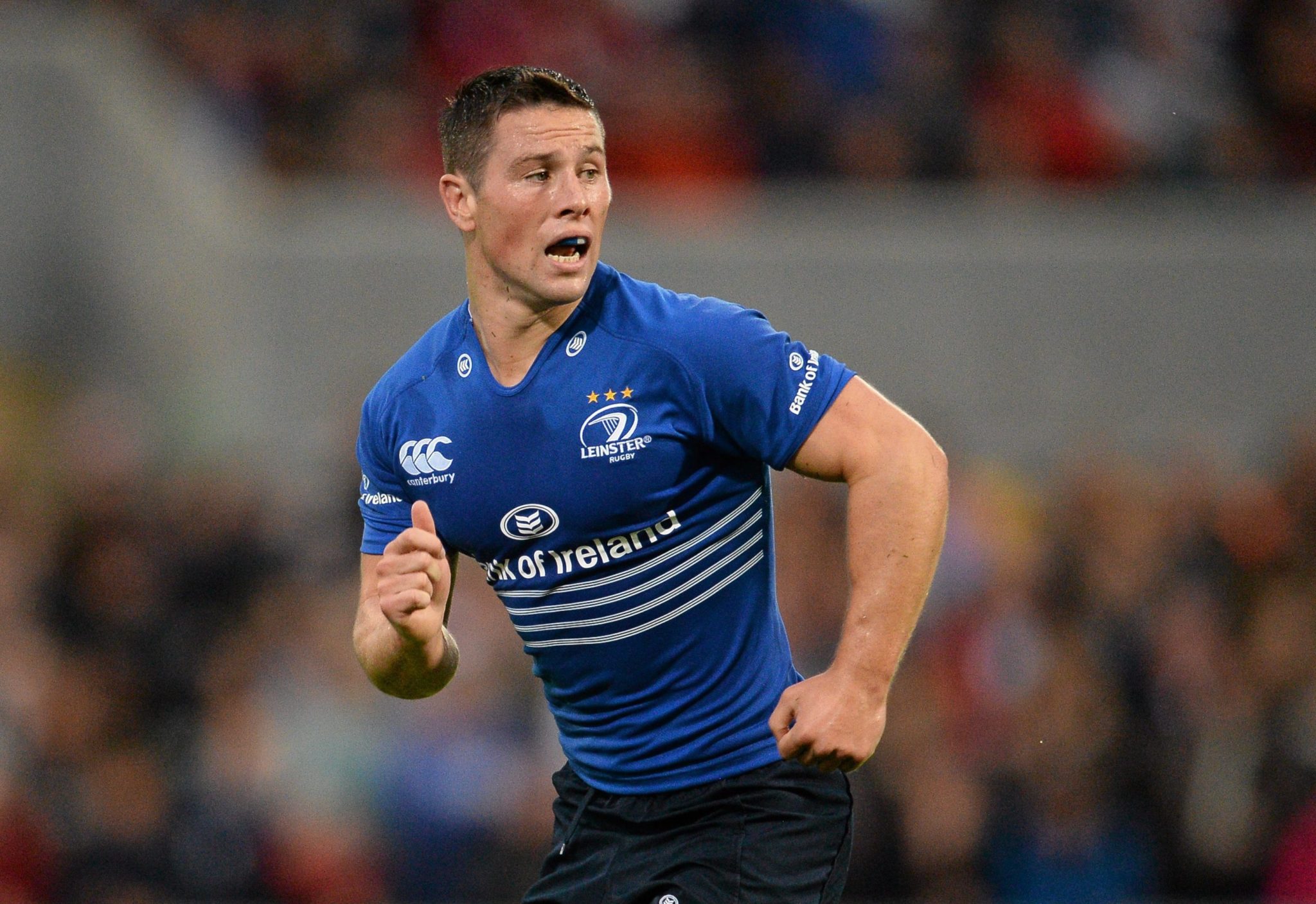 For the 2014/15 season then, John Cooney, with Connacht roots through his Sligo-born mother, found himself playing for Pat Lam in the western province.
A season-long loan that afforded him priceless playing time, Cooney's time away from Leinster made the prospect of a return under O'Connor unappealing.
"When I started playing well for Connacht," he explained, "Matt was the first one on the phone trying to get me back.
"The terms allowed me to come back temporarily. I did come back and I must be the only player to have played the same team two weeks in a row. I played the Dragons for Leinster one week and Connacht the next.
"But he offered me a contract then to come back permanently, but I didn't want to go back to a coach who didn't trust me to play for him."
After seeing out the season with Connacht, John Cooney departed Leinster for good and decided to continue his progression working under Lam. A member of the PRO 12 winning team in 2016, he would depart Connacht for Ulster the following year.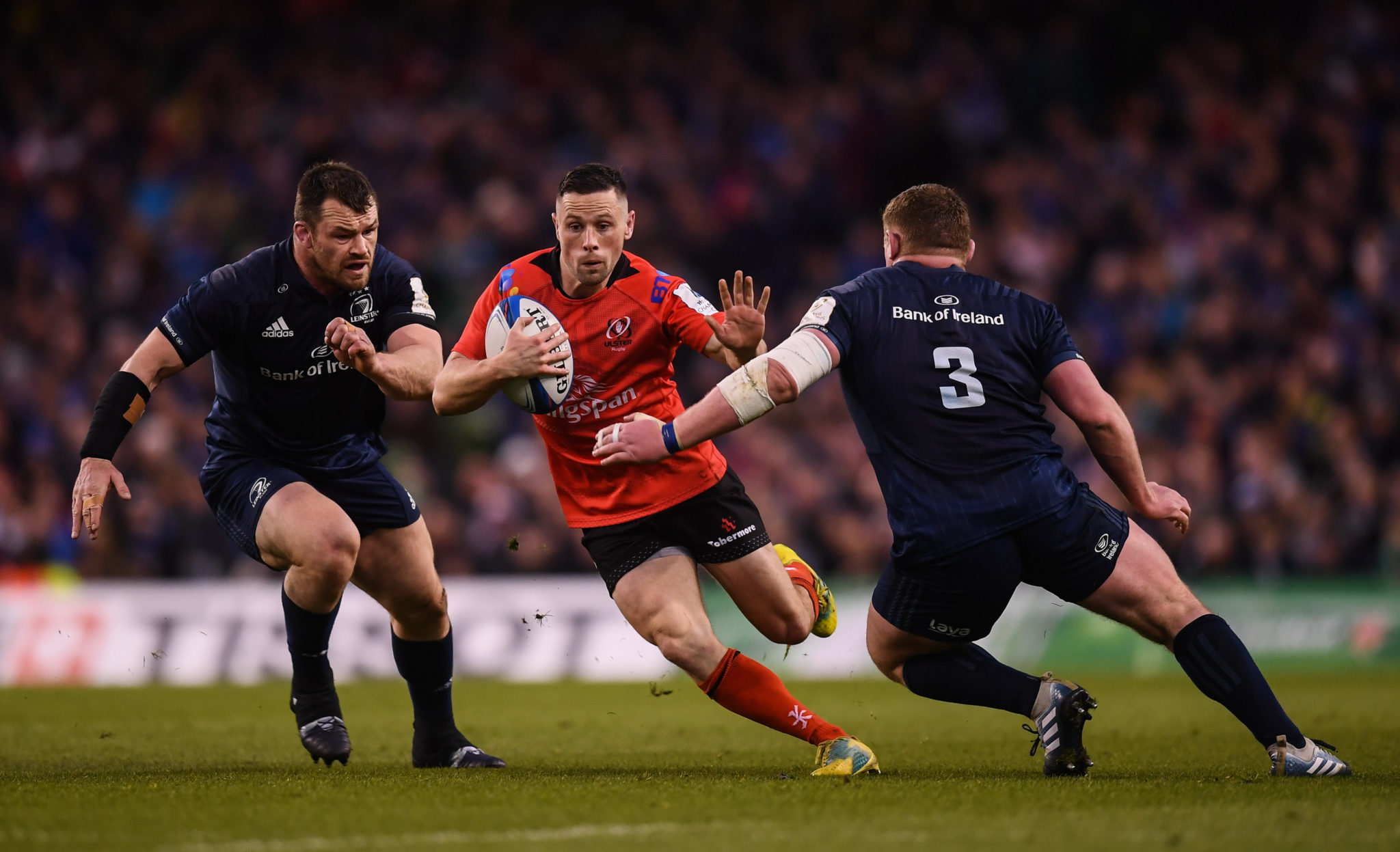 International recognition would come the same year for Cooney as Schmidt selected him for Ireland duty.
Nevertheless, in a detailed retelling of his rugby career to date, Cooney re-examined his decision to explore and understand why his life - and his career - progressed as they were years earlier.
"I had a kind of paradigm shift where I realised nothing was just going to happen for me," he recalled of the decisive impact meetings with counselor Derval O'Reilly had on his outlook as both a person and rugby player.
"I would always have been blaming circumstances. So, to go back to the Matt O'Connor example, is there anything I could have done better there? If I could go back, I probably would have just spoken to him and ask what I could have done better.
"People will ask me if I have regrets then, and I do. I regret that I didn't just suck it up and try to put my ego out of the equation and accept what was going on. That is something I've improved on.
"They say any fool can learn from past experiences, but a wise man learns from the experiences of others. It is about learning from others, what they do and I've taken that into my day-to-day life."
An examination of his life within and beyond the game of rugby, Cooney considers his work with O'Reilly to have been of significant importance to his well-being on both fronts.
"It was something I wanted to address," he explained of initial issues he was experiencing in a personal capacity. "I was sick and exhausted of just bearing it.
"But that opened up a rabbit hole into psychology and I wanted to learn more about myself."
You can listen to the podcast with John here.
Team of Us. Everyone In.
Vodafone. The main sponsor of the Irish Rugby Team.