Keith Wood joined Nathan and Tommy on Thursday's OTB AM to discuss the harrowing details of the brain-injury crisis that has enveloped rugby this week.
A group of 8 former internationals are planning legal action against World Rugby and various unions for negligence around brain injuries they suffered during their careers.
World Cup winner Steve Thompson is among them, with the former hooker describing how he has early-onset dementia at the age of just 42, while he's unable to even remember winning the World Cup with England in 2003.
Last night, former Canada second row Jamie Cudmore - who is involved in a civil lawsuit against his former club Clermont - spoke to Joe Molloy about the traumatic experiences he went through in 2015.
Keith Wood joined OTB AM this morning, and said the stories he's read in recent days have been chilling for the sport.
"It's terrifying actually, and Steve Thompson's interview on the television and Alix Popham, listening to them talk and listening to their wives talk at the degradation over a period of time is unbelievably frightening.
"You think that this would have been part and parcel of conversations over a long period of time and of course we've always had worries about concussion, but I didn't know about any of these cases until two of three days ago.
"I find it really really frightening to look at it, I think some of the reaction afterwards is alarmist, and maybe it should be alarmist, and maybe that's the appropriate response at this stage," he said.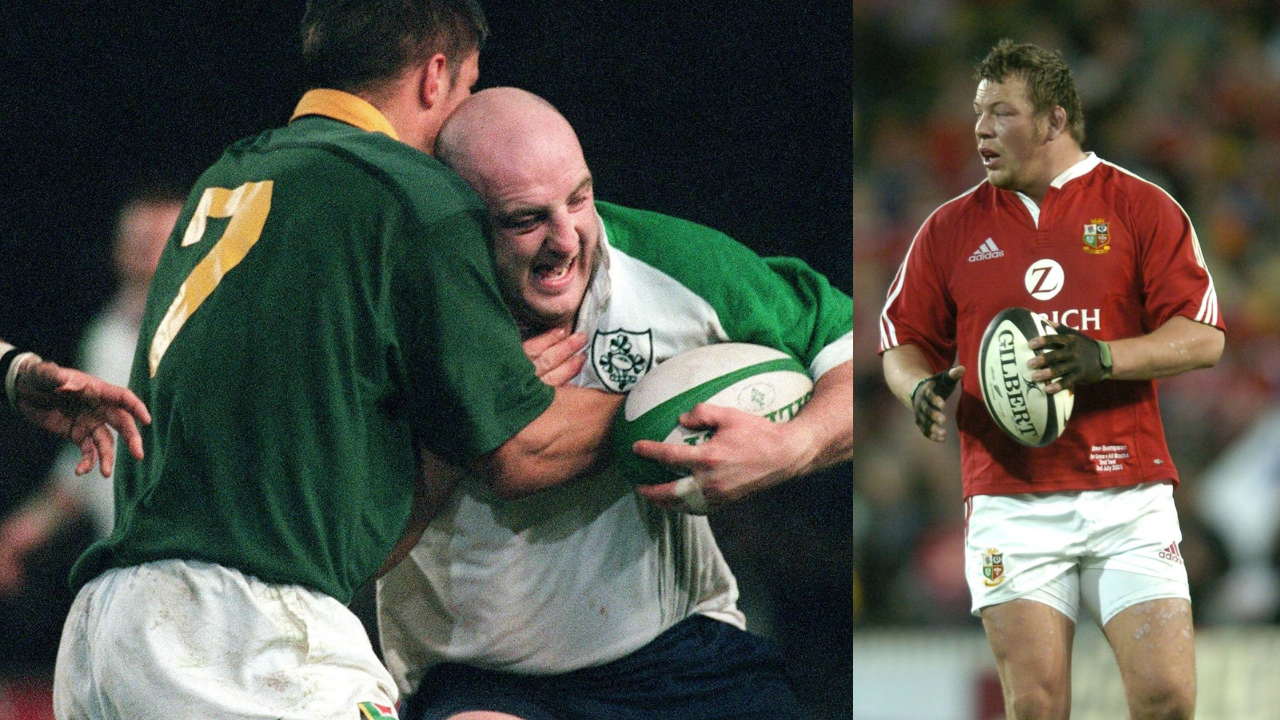 Keith Wood on concussion
Wood says he can count himself lucky to have only had three concussions during his lengthy playing career, and says he would expect the game's governing body to act quickly, particularly at the entry-levels of the game.
"It is quite literally frightening and you can't gloss over this in any shape or form.
"I definitely had concussions in my career, I had three that I know about if that makes sense; in the definition of concussion.
"Rugby is going to go into a very difficult situation where they have to come to terms with this properly, just like NFL did from 2005-on.
"The game has become far more complex, there is far less space on the field, bigger, stronger faster, when you're professional you can analyse everybody so there is no space.
"There could be and should be a change in amateur and schools, because it is a fantastic game and I think some people would be worried and say they don't want their kids to play. I think the risk is an awful lot lower at children's level, although there is a risk in all things.
"I do think a lot of the law changes that have happened since the game went professional are suitable and appropriate for pros, and may not be for kids; the lifting in lineouts, the scrummaging, the tackle height. I don't think it would effect the game too badly if you could make the game infinitely safer for kids," he added.
What Can Happen?
One area of the professional game that can change soon is the number of subs.
Wood argues that while match-day squad of 23 should remain intact, teams should only be allowed make a certain number of substitutes per game, with the remaining players held in reserve for injury emergencies.
"We've talked about that often, and the idea of limiting the subs is that it's much harder to play for 80 minutes if you're a couple of stone heavier than you are normally.
"I know that myself. I had one year in 1998 where I was a stone heavier, 18 stone and I didn't finish an international, I was shattered after 60 minutes. And ultimately for the rest of my career I lost that weight, it was great for scrummaging but not great for lasting 80 minutes, and I was then able to keep going for 80.
"You could have 7 or 8 guys on the bench but only be able to use two or three of them.
"Some of the others that could change are better testing in pre-season, concussion spotters who have the authority o remove players with symptoms. That could happen almost immediately."
Download the brand new OffTheBall App in the Play Store & App Store right now! We've got you covered!
Subscribe to OffTheBall's YouTube channel for more videos, like us on Facebook or follow us on Twitter for the latest sporting news and content.