Irish rugby legend Keith Wood joined OTB AM to talk all things rugby and he gave some interesting insight on his experience of the 'hairdryer treatment' in Irish rugby. 
The conversation was sparked after Ronan O'Gara revealed to Off The Ball that he had 'lost the plot' with Will Skelton over fitness issues.
"In Irish rugby, we didn't have too many," Wood explained when asked about his experience of the 'hairdryer treatment'.
"I did it myself a bit and I definitely did it too much. I don't have any objection looking back now and criticising myself for that fact but you learn these things all the time.
"Within Ireland, we had Gatland at different times who was good with the arm around the shoulder but also good when something stronger was needed. Eddie O'Sullivan was as well at different times. 
"It's interesting to work out how coaches deal with different players but we didn't have a huge amount of 'hairdryer', apart from myself I suppose."
Speaking more generally, Wood explained that the modern coach needs to possess a wide variety of skills.
"You need to be very good technically as a coach, you need to understand the ins and outs of huge amounts of the game and also be able to rely on other technical coaches but you also need to understand human nature and you need to be able to understand each individual as an individual and what makes them tick," Wood said. 
"Alex Ferguson was the most successful coach around but he wasn't using the 'hairdryer' everyday.  
"You have to pick your moments because it loses its impact if that is all you are doing."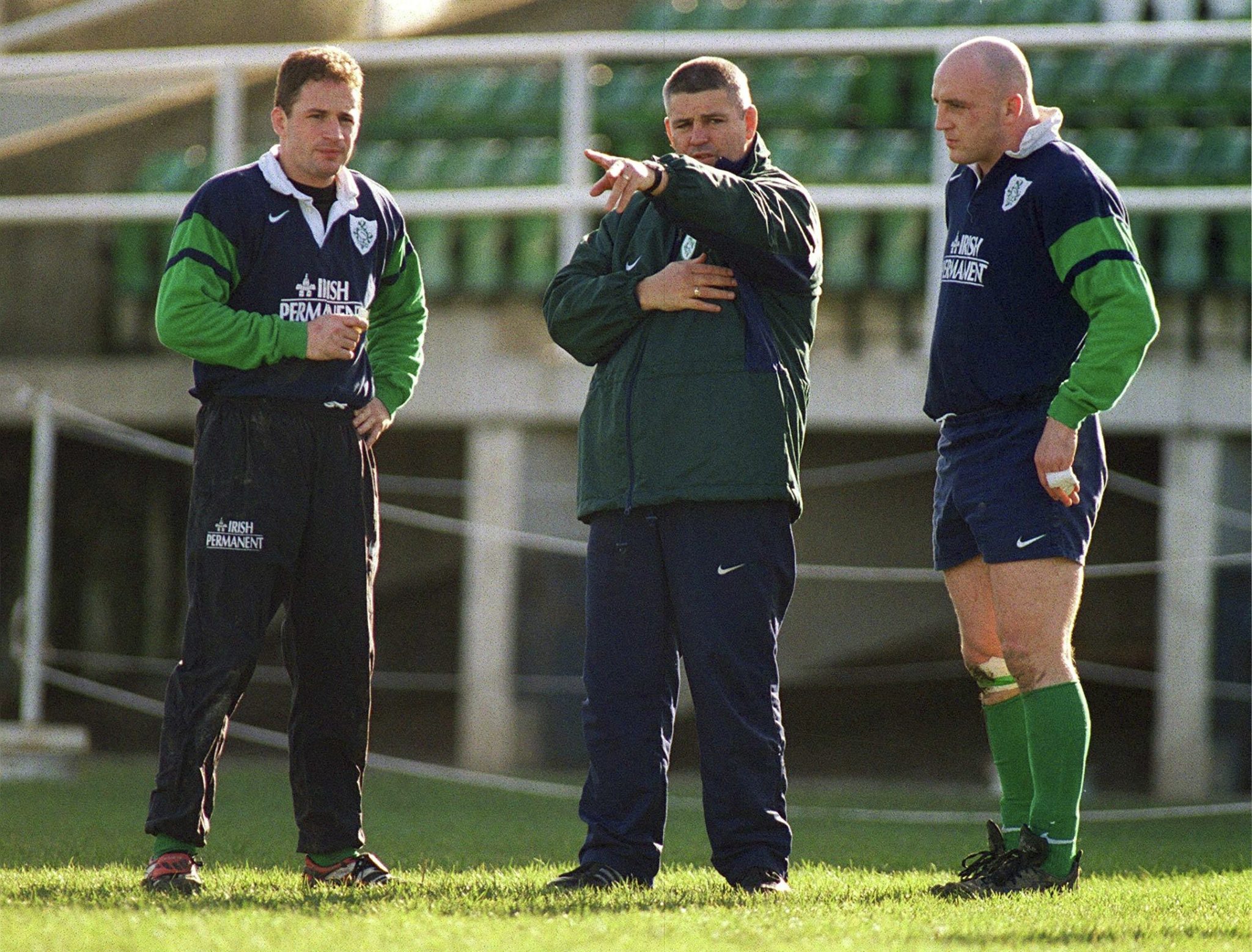 Returning to Ronan O'Gara and Will Skelton, Keith Wood gave his thoughts on what the incident perhaps says about O'Gara as a young coach.
"It was something that obviously meant a lot to ROG at that stage," Wood explained.
"If Skelton had reacted badly, that could have reflected badly on ROG, but he didn't and that for me is a mark of the respect that the players have for him even at the start of his career.
"I think to this point he has done an extraordinary job and for him to fall in the Champions Cup final is almost part of the story as to what is going to happen in the future.
"When I look at ROG, I look at the way he was as a player. He failed often at the start and succeeded often at the end and I thought he was a better player for it. He'll be a better coach for this at the end as well."
Download the brand new OffTheBall App in the Play Store & App Store right now! We've got you covered!
Subscribe to OffTheBall's YouTube channel for more videos, like us on Facebook or follow us on Twitter for the latest sporting news and content.