Former Ireland and Lions captain Keith Wood believes it will be a straight shootout between Ronan Kelleher and Dan Sheehan for first-choice hooker for Ireland. 
Both Leinster players have had a memorable 2021. Kelleher impressed in green during the Six Nations, earning him a call-up to the Lions squad in July. 
Meanwhile, Sheehan established himself in his debut season for the province last year, while he earned his inaugural cap against Japan this November.
Wood believes that the two Leinster forwards are at the top of the depth chart for Ireland hookers.
Speaking to Ger and Eoin on Wednesday's OTB AM, Wood explained that the national side need to invest time and energy into the pair now to maximise their potential.
"I look at Dan Sheehan who had a bit of puppy fat on him last year," Wood said. "Now, he's much leaner, but he'll get much bigger over the next 2-3 years. He's going to be an absolute beast of a guy."
"You want to get those guys a bit of experience before a World Cup rather than hang onto other guys until the end - you can do that with some, but not with all."
"I have a lot of time for [Rob] Herring, because he plays very well. But, could Herring be a world-class player? I think he's a great international, but in him, I don't see that opportunity; I do see that in Kelleher and Sheehan."
"Maybe it's a bit early to say that, but the only way we're going to find out is if they play international matches."
Wood: "They offer a lot more than the core elements of hooker"
Wood also puts Herring in the mix, given his reputation as a reliable performer at international level. 
"He was in the shadow of Rory Best for such a long time," Wood notes. "I do think he is very consistent."
"The difference between the two Leinster guys and Herring - and any of the others - is that the Leinster guys offer an awful lot more than the core elements of hooker."
"That is where Ireland need to progress. I think, at times, we have been a little bit conservative, in that you're looking for a level of consistent perfection."
"I'd like a little bit more brio and capability around the field, for a simple reason. If you get blocked down, you need players who are physically and mentally capable of taking risks."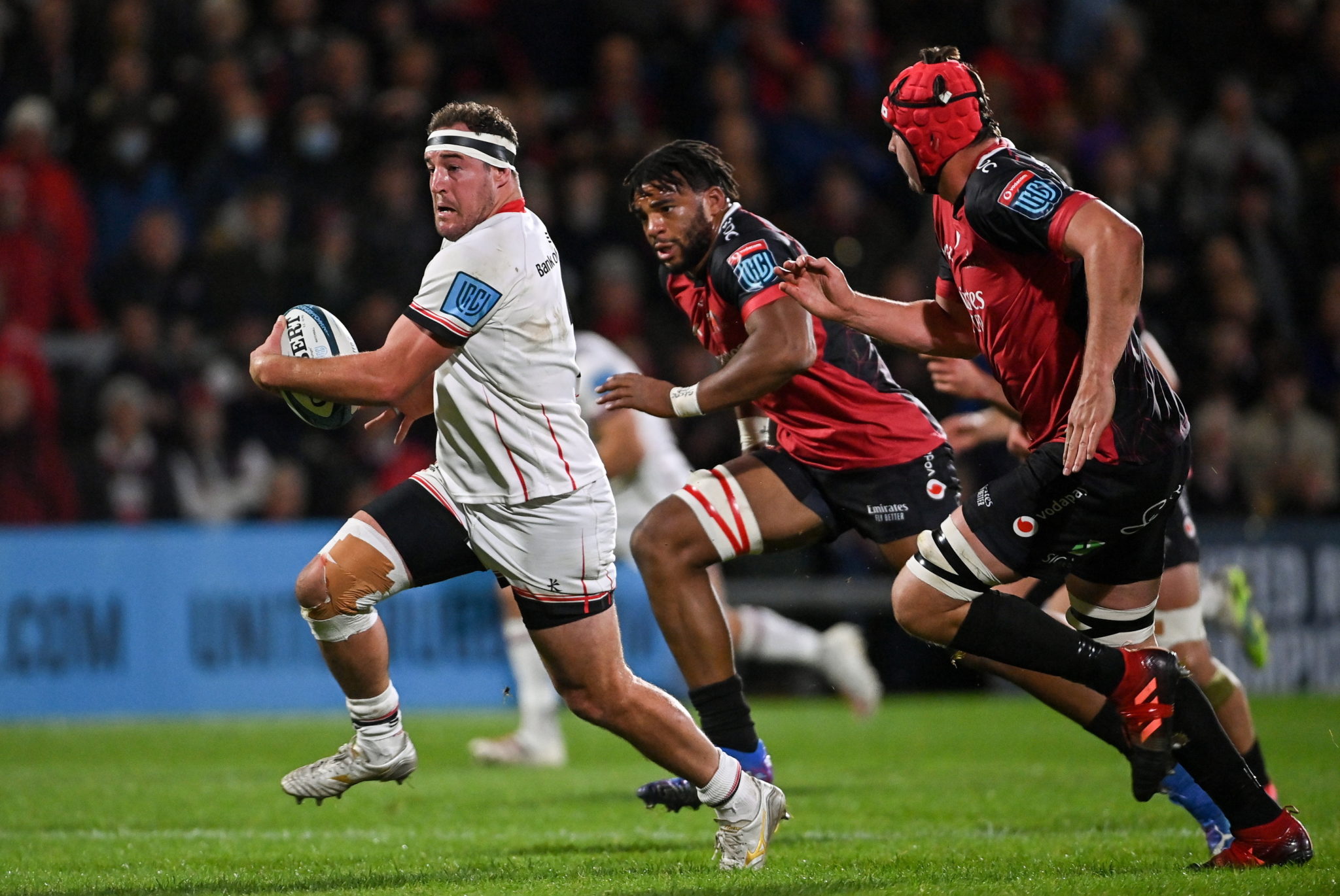 However, Wood admits that Herring lacks the ability to become a real game-changer when things come unstuck for Ireland.
"It all depends on whether our target is to be a conservative team. But, I think every rugby fan would say they're disappointed at how Ireland perform when it comes to a World Cup."
"At the last World Cup, we were found out, and the game plan that we had was blocked," Wood continues. "So, what you're looking for is a bit of independent thought and independent capability from the players."
"Then, it's how you mould that into a team that can change at half-time; that's always been something we've been lacking."
"You know that he's going to turn up when he puts on that green jersey. But, the question is: does he have a ceiling that the others don't have? In my view, the others' ceiling is much higher."
Team of Us. Everyone In.
Vodafone. The main sponsor of the Irish Rugby Team
Download the brand new OffTheBall App in the Play Store & App Store right now! We've got you covered!
Subscribe to OffTheBall's YouTube channel for more videos, like us on Facebook or follow us on Twitter for the latest sporting news and content.