Ulster stunned Leinster with a 20-10 victory in the RDS on Saturday night, following a dominant performance over a misfiring Dublin side.
While a new COVID-19 variant halted Munster's first trip to Pretoria, Ulster and Leinster looked to get back into the URC in style after Ireland's successful November series.
Ulster came into the game after a very poor outing against Connacht ahead of the international break. Leinster, however, seemed to grow as the season went on, going into the break with an unbeaten record in the new competition.
Ulster looked to get their first win over Leinster in Dublin since 2013, as they were all attack in the opening 20 minutes.
While Leinster took a while to get fully into the match, Ulster would feel aggrieved that they were not further ahead than seven points by half time.
It took 5o minutes for Leinster to finally click, with Robbie Henshaw crossing the whitewash in his first match for the province since his Lions tour.
While Leinster came back strong in the second half, an intercept try for James Hume put Ulster over the line into a 20-10 win.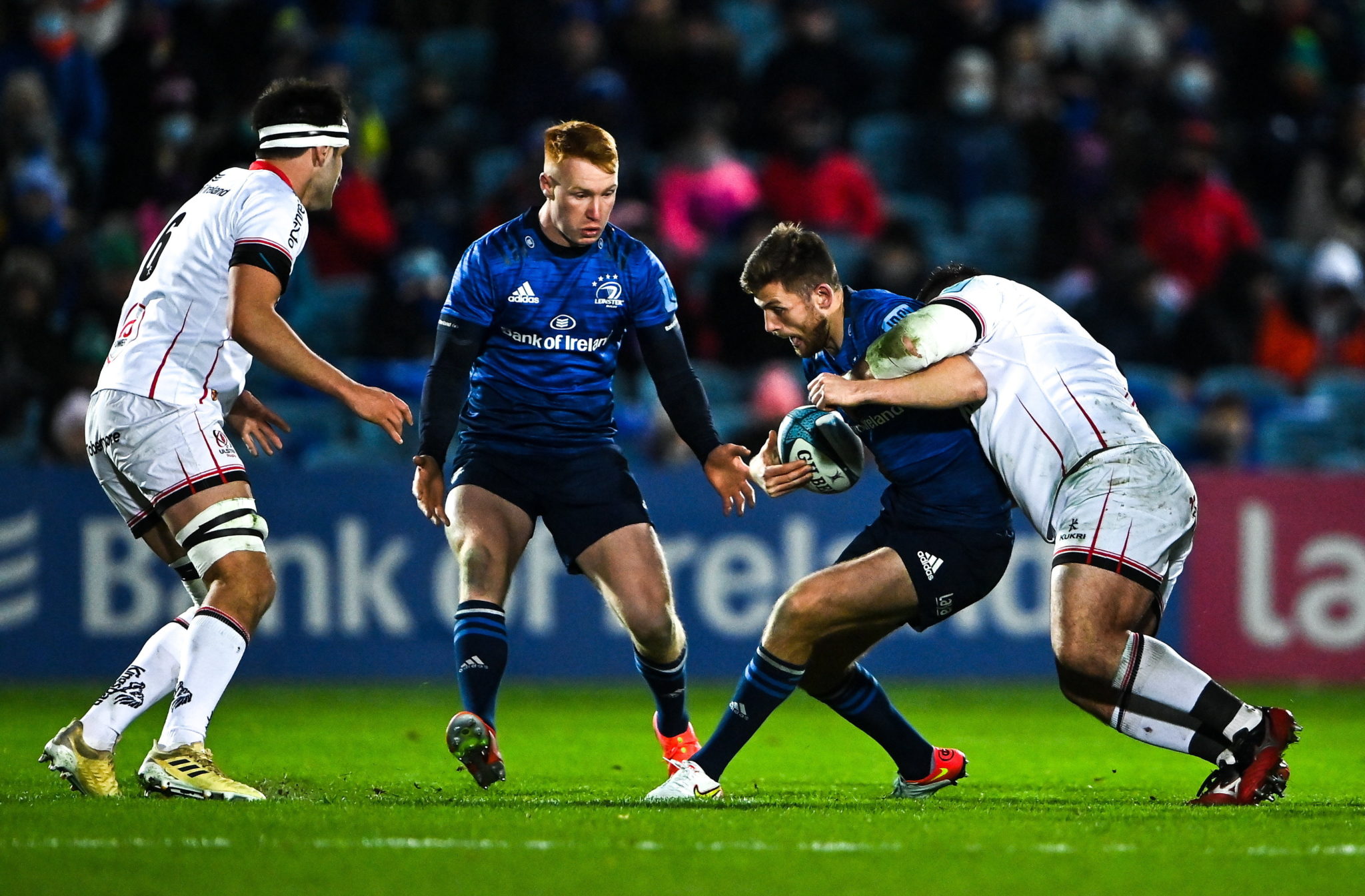 Leinster Player Ratings
Ed Byrne 6.5/10
Byrne was asked to make a lot more tackles in the first half than he would have expected to make, however he did so with enthusiasm and vigour. While he did not get much of a chance to flex his scrummaging muscles, it was all-round not a bad performance for the 28-year-old in a misfiring Leinster side.
James Tracy 7/10
As the rest of the forwards seemed to be going backwards in the first half, only Tracy seemed to get go-forward ball. However, defensively he was second to none in his shift, making the most tackles in blue by the time that he was substituted off.
Tadhg Furlong 6/10
Furlong was a surprise starter for this match, following his impressive series with Ireland, and he looked as if he had just played in a tough November series. While he made little to no mistakes, it was a performance unlike those we have become used to seeing from Furlong.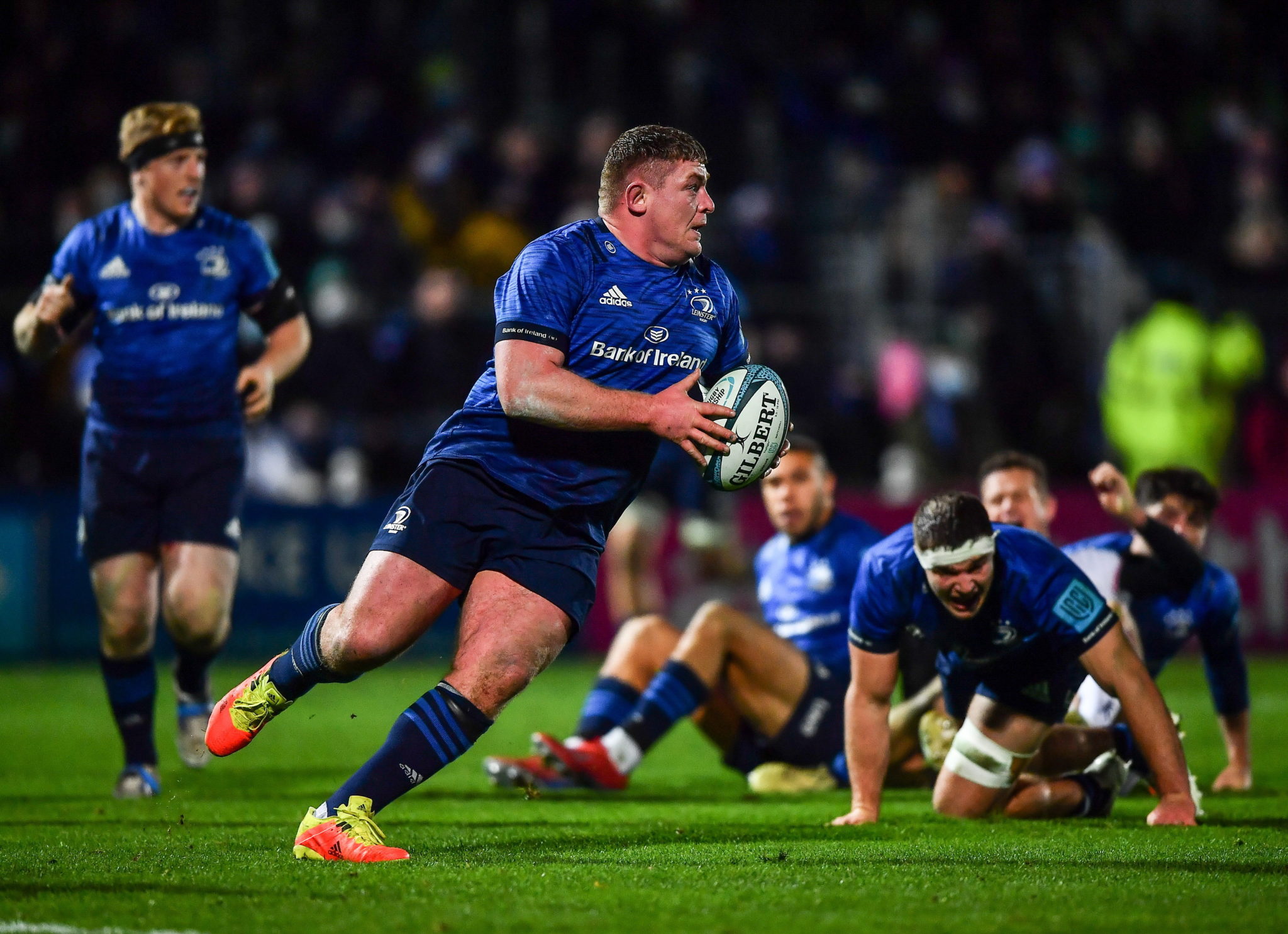 Ross Molony 7.5/10
Molony was the outlier of the Leinster forwards, as not only did he make double figures in terms of metres, but he was also up there with the top tacklers in the match. While he would be disappointed with the result, Molony laid it all out there for his side.
Devin Toner 7/10
In a game where Leinster looked very un-Leinster-like, Toner was hit and miss throughout. While his lineout prowess is unmatched in Europe, he did give up a few penalties as Leinster looked to be building scoring opportunities.
Dan Leavy N/A
While Leavy's side was under pressure every minute eh was on the pitch, he was subbed off much too early to be given an accurate and fair rating.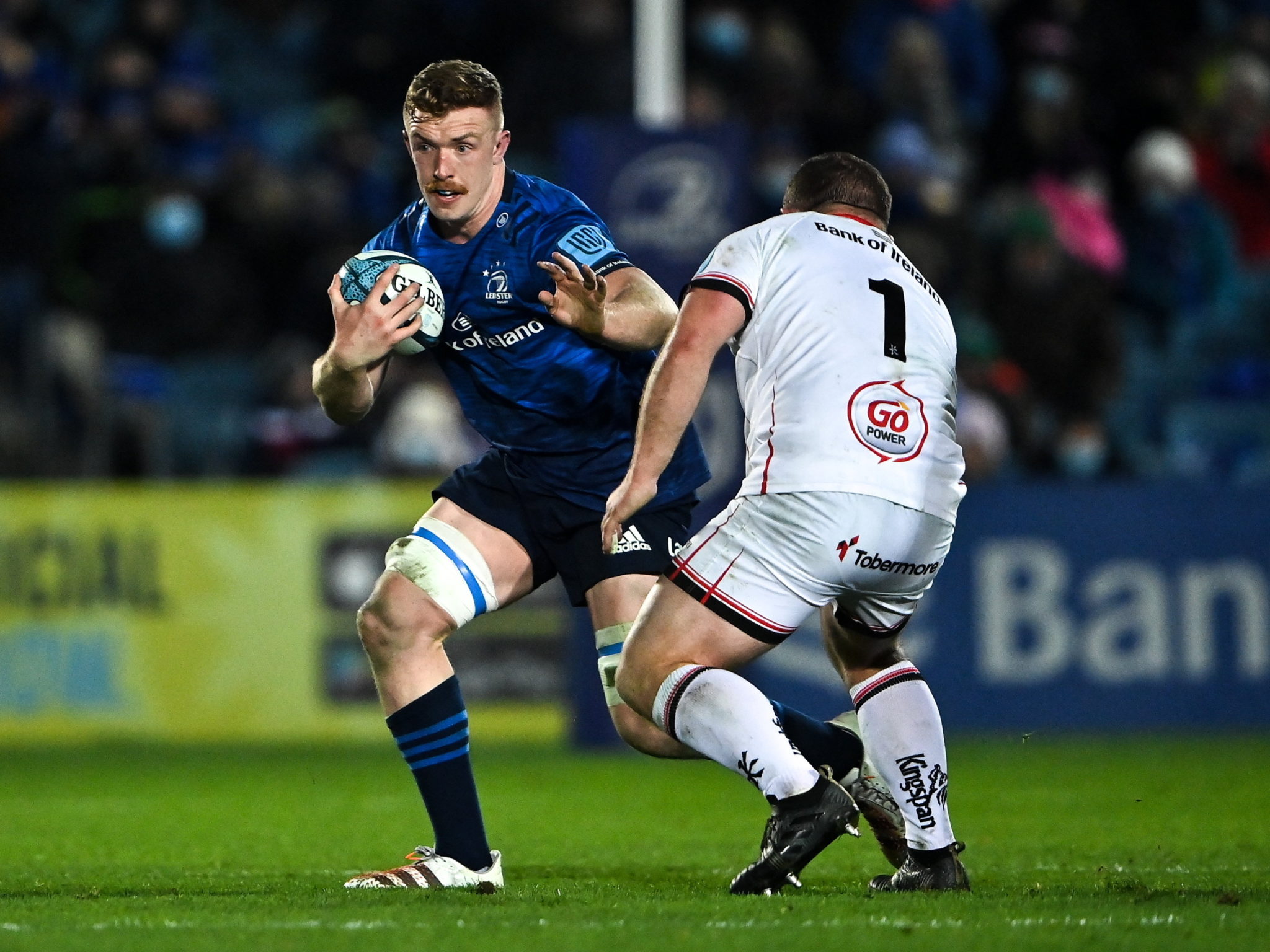 Scott Penny 7.5/10
Part of Leinster's dominant lineout, as well as contributing well to the total metres made by the hosts, Scot Penny was one of the few Leinster players whose stock rose in this match. Not only did the flanker make the most metres of any forward, he doubled up on the tackle count too and was the main reason Ulster were not further ahead before the hosts' comeback began.
Rhys Ruddock 5/10
Against an Ulster side with a spring in their step, it would have been expected to see Ruddock make a number of tackles, which he did effectively. However, Ruddock was anonymous with ball in hand and made very little impact throughout the game. It was immediately noticeable when Will Connors came on and won a crucial breakdown penalty to eventually put Leinster deep in the Ulster half.
Luke McGrath 6.5/10
Always on the back foot, Luke McGrath was shown up by his counterpart in a cold day in Dublin. While he was not the cause of any major incidents, good or bad, McGrath proved why he is behind Jameson Gibson-Park in the pecking order.
Ross Byrne 6.5/10
With the future of Ireland's number 10 a constant debate, Ross Byrne did not do himself too many favours as his younger brother and Munster rival both had successful outings in green this month. Byrne dod not seem to click with his backline, always seeming as if he was on the back foot against an Ulster side with everything going there way.
Jordan Larmour 6.5/10
Many had forgotten about Jordan Larmour as an option for Ireland, with all of the back three options currently in good form. Off the back of a somewhat quiet performance against Ulster, it might yet be a while before we see Larmour back in green.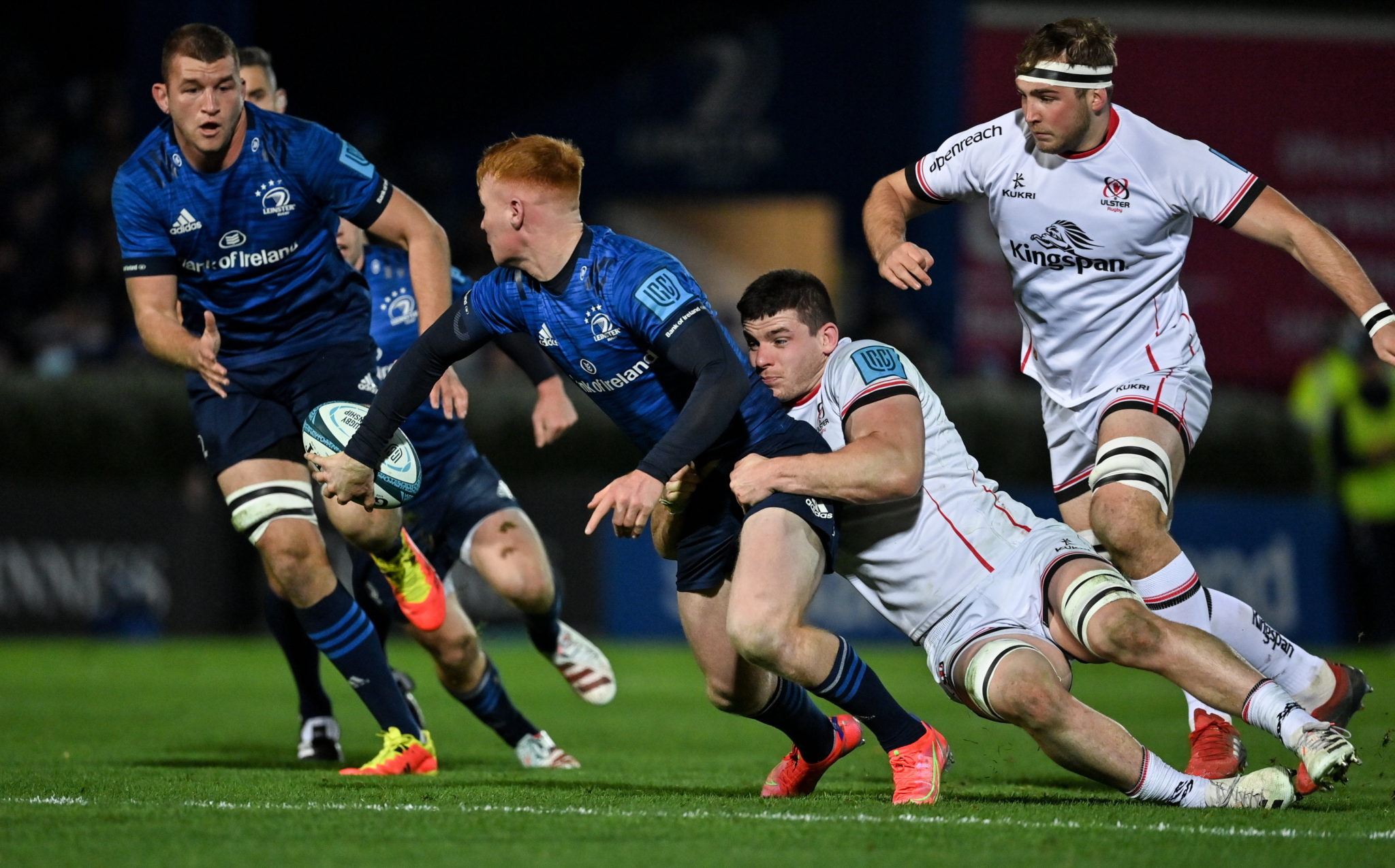 Ciaran Frawley 7/10
Frawley was challenged by the powerful centres of Ulster and did not come out the other end unscathed. He was not able to get involved too much on attack, however he did at least slow down a promising Ulster attack on more than one occasion.
Robbie Henshaw 8/10
Henshaw was the defensive key for Leinster in the first half as Ulster looked dominant for the opening salvo. His crucial turnovers and big hits helped keep the hosts alive in the game early on. In the second half, he was the big factor in getting the hosts back into the match, not only scoring the first try, but making more crucial turnovers that put sparked the Leinster comeback.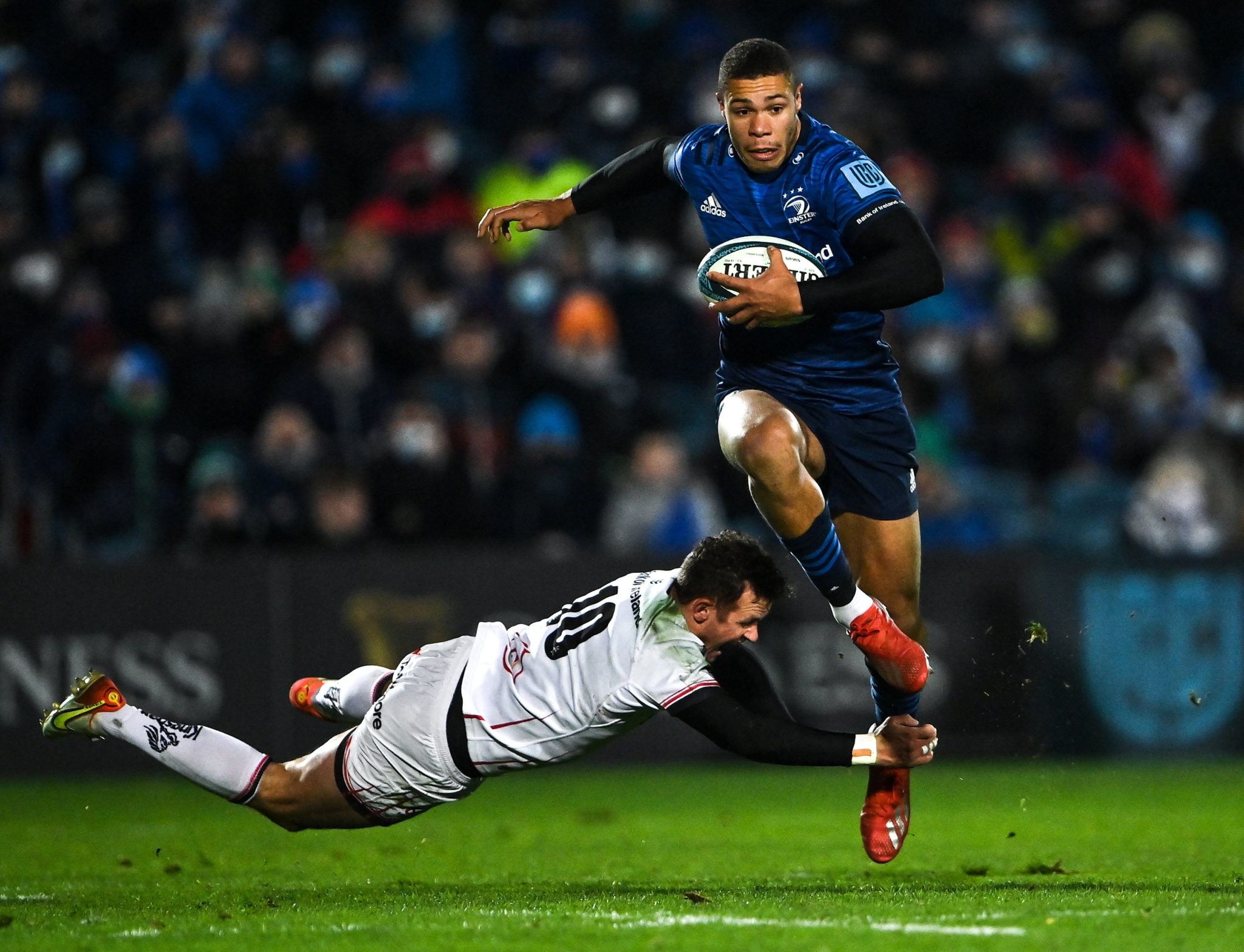 Adam Byrne 6/10
While it is great to see Adam Byrne back playing rugby, it is difficult to be an exciting winger in a misfiring side. Byrne made a great break in the first half, but was quiet ever since.
Jimmy O'Brien 6/10
The only real impact that O'Brien had in the first 40 was a run off the back of Adam Byrne's break late in the first half, which helped his meters stat by the end of the game. It was clear that he was only filling in for Hugo Keenan, not grabbing the opportunity fully to force the Irish fullback out of his provincial jersey.
'IF I WAS TO GIVE KIDS ADVICE IT WOULD BE TO TRY THEM ALL' | THE IMPORTANCE OF SPORT
Ulster Player Ratings
Andrew Warwick 6/10
In a game not decided by scrums, it was always difficult for a scrum-focused prop to star. Warwick was neither exceptional, nor poor. It was a run-of-the-mill performance from the 30-year-old.
Rob Herring 7/10
While he failed to find his jumpers on a number of occasions, any front row forward that makes over 20 tackles cannot get less than a seven rating.
Marty Moore 7/10
Similarly to Warwick, Moore was not showered in praise following a game that did not overly focus on the scrum. he was, however, a dominant force on defence, making 15 tackles and lasting 71 minutes as well.
Alan O'Connor 7.5/10
The Ulster lineout struggled against the tall timber of Leinster. However, in making 22 tackles throughout, particularly when his side dominated possession for large portions of the match, O'Connor can hold his head up high after that victory.
Sam Carter 7.5/10
The Australian international struggled against the towering Devin Toner at the lineout, but that did not affect his attitude throughout the rest of the match. While he carried well, it was defensively that Carter put in a big shift, keeping Leinster out for all 47 minutes that he was on the pitch.
Greg Jones N/A
Jones scored the first try and was very physical throughout Ulster's opening period of dominance. However, he was subbed off shortly after scoring making it difficult to provide him a proper rating.
Nick Timoney 8/10
Off the back of a strong November series following his first call-up, Nick Timoney's stocks continue to rise. He was a menace at the breakdown, not allowing Leinster to be comfortable in possession at ruck time.
David McCann 7.5/10
Like Timoney, McCann was all over the Leinster possession, and made himself a nuisance at every ruck he entered. He was a strong ball carrier, and even cracked double figures on defence to complete a strong performance.
John Cooney 8/10
John Cooney was everywhere, particularly when it came to taming the promising Leinster attack late in the first half. While a few missed kicks left some points on the field, Cooney's presence throughout the match showed not only his desire to make an impact, but also his ability both defensively and with ball in hand.
Billy Burns 7/10
Burns had moments where he looked like the exciting prospect he can be, including a rare scything run through the Leinster defence. However, he was not the man in control for the majority of Ulster's dominant phases, and acted more as a passenger than an agent through most of the match.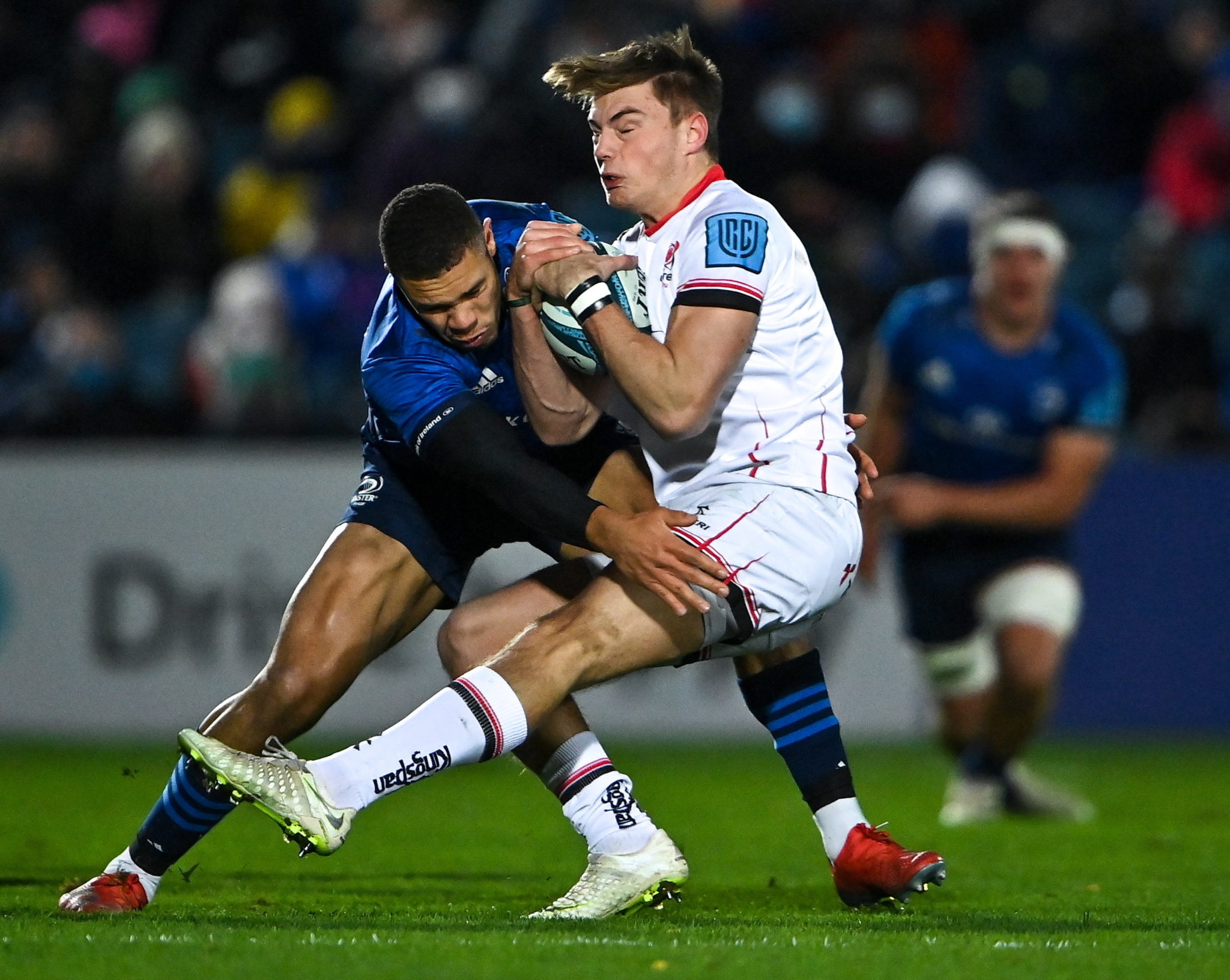 Ethan McIlroy 7/10
McIlroy might not have lit the world on fire against a strong, yet struggling Leinster side, he was still able to rack up a good number of metres, beating defenders en route to a solid performance for the Ulstermen.
Stuart McCloskey 8.5/10
The one thing that Irish sides have been criticised for in recent years has been their lack of physicality. That cannot be said of a side with Stuart McCloskey in it. While it was not a perfect performance from the big centre, his presence on defence and his strong carries proved vital for Ulster's efforts against a strong, albeit misfiring, Leinster side.
James Hume 9/10
Hume's defence, not just physical tackles, but presence and organisation in the defensive line, was a major factor in Ulster keeping Leinster scoreless for most of the first half. He capped off a player of the match performance with an intercept try to secure the victory.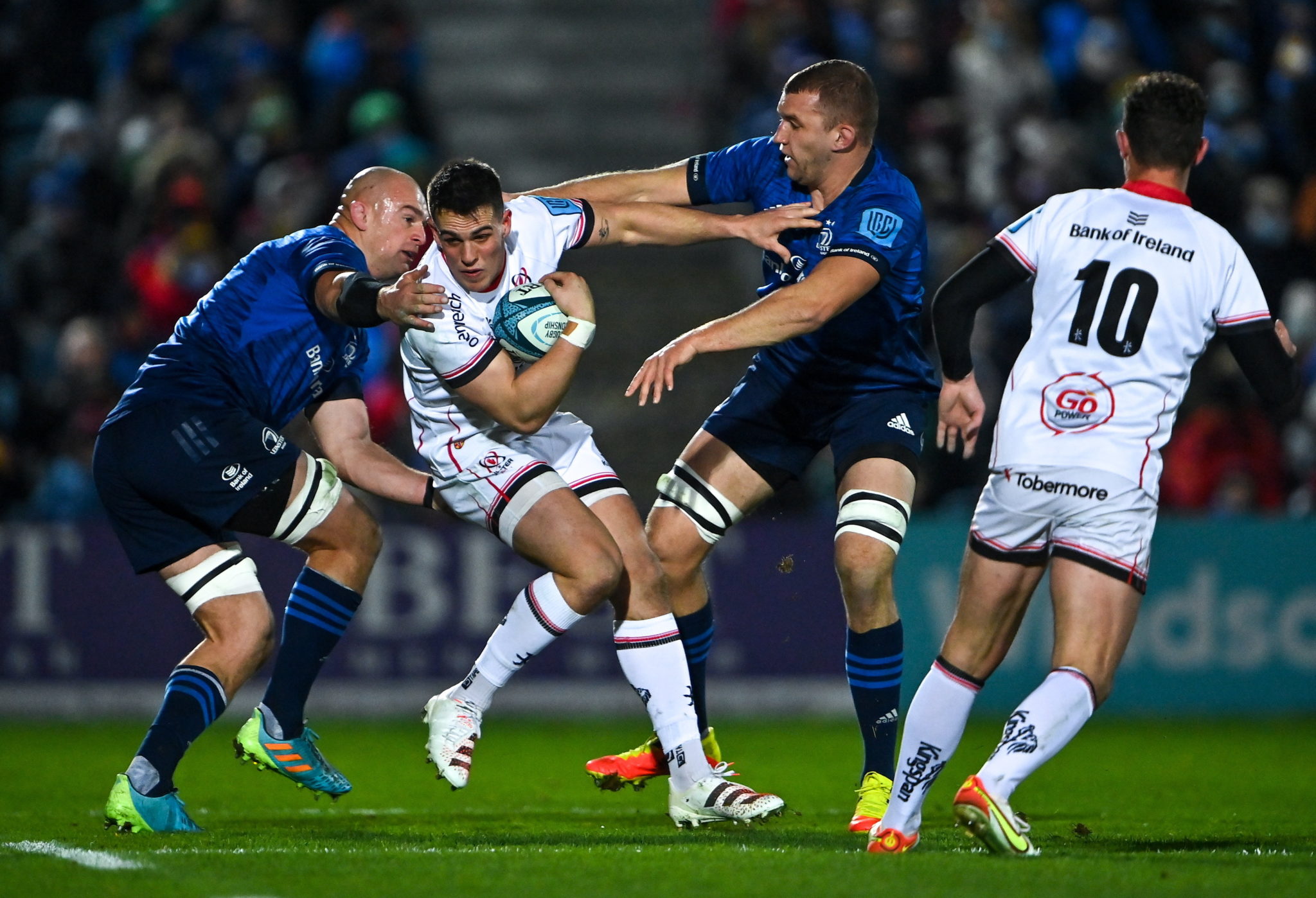 Craig Gilroy 5/10
While the rest of Ulster covered themselves in some degree of glory with their first victory over Leinster in Dublin in eight years, Gilroy was completely anonymous. While it was not the night for fast-paced wingers to be involved in every play, Gilroy's lack of touches on either side of the ball meant he made less impact than those players that went off after 20 minutes.
Michael Lowry 7/10
While he was not tested too many times at the back, Lowry looked comfortable in his roles on attack and defence. He broke through the Leinster defence on a few occasions, and while he never truly broke through cleanly, there were moments where Lowry looked like he was about to do something special.
KEARNEY'S FINAL MATCH CANCELLED AS GRIFFIN'S BARBARIANS CRUSH SOUTH AFRICA
Team of Us. Everyone In.
Vodafone. The main sponsor of the Irish Rugby Team
Download the brand new OffTheBall App in the Play Store & App Store right now! We've got you covered!
Subscribe to OffTheBall's YouTube channel for more videos, like us on Facebook or follow us on Twitter for the latest sporting news and content.