An Taoiseach Micheál Martin sympathises with the potential loss of free-to-air rugby, but says there isn't enough time to protect Six Nations TV rights before the next cycle.
The protected list of sports that need to remain free-to-air in Ireland came into existence in 2003, after a Republic of Ireland match was only available to watch on Sky Sports.
Since then, the GAA and soccer have been largely protected, although Sky Sports were given airing rights for some GAA matches in 2014, which were extended in 2016.
Rugby, however has never been given the same protections for maintaining free-to-air rights in Ireland, with lobbying for the Six Nations in particular to be added to the protected list being continually shut down.
Now, with the TV rights up for renewal this month, it is looking increasingly likely that international rugby could end up fully behind a paywall sooner rather than later.
Speaking to OTB Sports' Joe Molloy on Tuesday's Off The Ball, Martin addressed the issues facing free-to-air rugby in the Republic.
"I haven't spoken to the ministers yet on that," Martin said. "COVID has dominated our lives for several months.
"My instincts are to protect those that are fundamental to our [sporting society]. The Six Nations is something that we have watched since we were children, whether you are of a rugby background or not.
"It is like the All-Ireland final."
When asked if it is legally possible to protect Six Nations matches from going behind a paywall, Martin suggested that there are things that could be done, just not for this current cycle as the rights are up this month, and there is not enough time to organise the protections.
"There are challenges to [protecting rugby from going behind a paywall]," Martin said. "But I think there are certain events that are iconic and that are national and that we should protect for the ordinary citizen.
"I am saying what my sympathies are and what I would be disposed towards doing."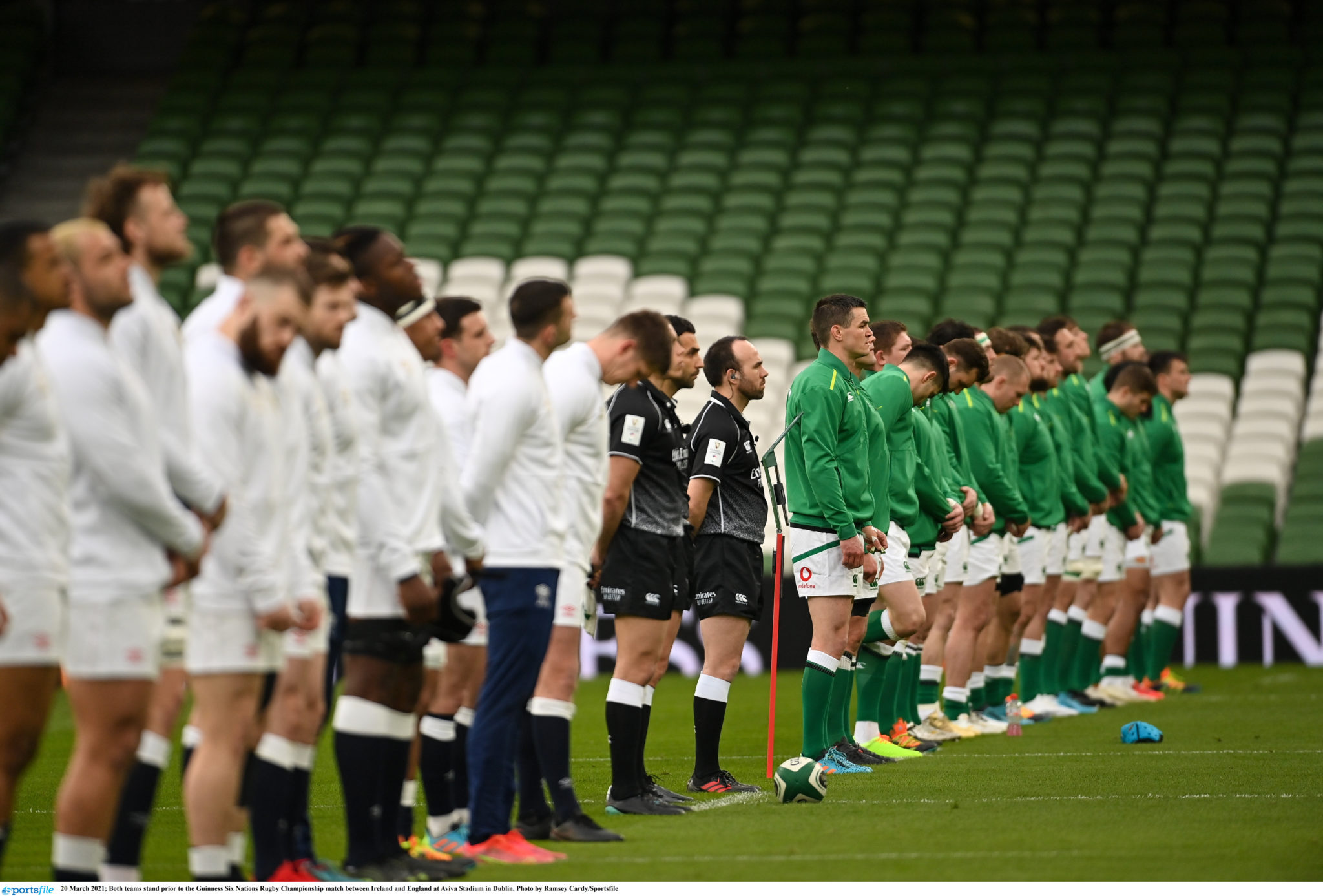 Martin said that he has always been critical of Irish sport going behind a paywall.
"I don't like the erosion if this, even in the GAA, I don't like to see it," Martin said. "All of the organisations want to allow [a paywall], because of the funding.
"I am not a fan of [the Sky GAA deal], no. I never have been. I believe in the punter on the ground being able to see this on their terrestrial channels."
In particular, Martin praised what TG4 has done for local sport and Irish sports broadcasting, and said that the wider audience will be hit by the potential loss of free-to-air rugby.
"What TG4 has done for sport in terms of club matches, rugby, the sport that you won't see on Sky," Martin said.
"They have drawn their own audiences, particularly senior citizens, they live for it. [Losing free-to-air rugby] will hit them."
Download the brand new OffTheBall App in the Play Store & App Store right now! We've got you covered!
Subscribe to OffTheBall's YouTube channel for more videos, like us on Facebook or follow us on Twitter for the latest sporting news and content.