In the aftermath of Leinster's Heineken Champions Cup defeat to Saracens, Australian pundit Matt Williams highlighted the English club's troubling approach to rugby's rules and where this fits into a wider issue in English sport. 
Although he makes no excuses for the uncharacteristic errors that cost Leinster in a 25-17 defeat to Saracens, Matt Williams is adamant that there must be more to a game of rugby than its winning or losing.
"The older I get the more I feel like I have to stand up for the game," he explained on OTB AM, dismayed by what he regarded as illegal aspects of Saracens' play during Saturday's game.
"Saracens are a team that are negative and they play negatively really well, [but] I think this is something that the legislators of the game have to look at. They need to look at that negativity.
"Saracens' illegal scrummaging, and I will use that word illegal, the constant box-kicking and the way that they are slowing down and using the breakdown to the nth degree of the law.
"I certainly hope Ireland [teams] don't go down that path. The English in sport play negatively in most of their sports most of the time. They don't play their sports in a really creative manner.
"It's not in the Irish nature to play that way."
A repeat critic of the role occupied by the scrum in the modern game, Williams, allowing for Leinster's self-made issues on the day, nevertheless believes that Saracens' exploitation of the rules played a definite role in deciding the outcome of the tie.
"I thought the French referee let them get away with murder," he explained, Pascal Gaüzère the man charged with officiating the game.
"I encourage anyone at home to look back at the scrums. Watch the Saracens loose-head and [he is leaning in] which is causing the scrum to spin. Leo [Cullen] hinted at it after the match but he can't come out and say it like I have said it. Saracens were doing that all game.
"The scrum is supposed to be a contest for the ball. They are not supposed to determine the outcome of a game through penalties. This is a huge issue in our game where our legislators are a long way behind."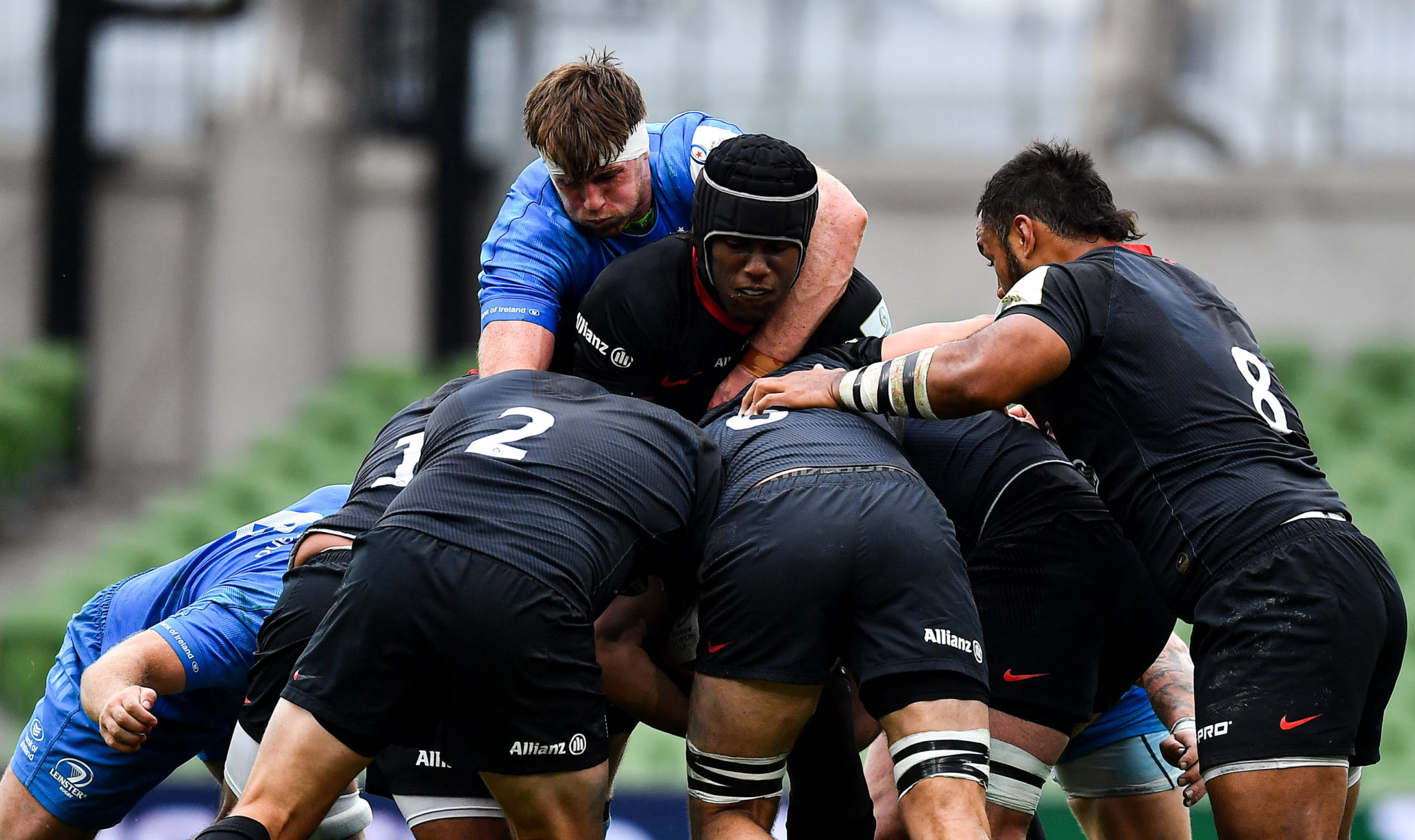 The former Leinster and Ulster head coach Williams conceded, however, that Saracens' Mark McCall will not be overly worried at how his side overcame Cullen's team.
Allowing for the reality that head coaches cannot become too concerned with aesthetics - or even ethics - when a game is there to be won, he nevertheless took pride in the Irish team's willingness to play fairly, first and foremost.
"The game of rugby is about teaching young people about doing the right thing," he insisted. "We're really fortunate that our Irish rugby players are really great models.
"Yeah, they've lost a game on Saturday but we didn't see them bashing each other or punching or doing anything wrong. We didn't see them carrying on like pork chops afterwards.
"They showed great humility and congratulated [their opponents], nobody better than Leo Cullen for that. I don't think [Ireland] should go to the lowest common denominator and I don't think [Ireland] has to.
"When Irish teams play well they play with creativity, they play with an expression of the national character. Leinster have done that and I don't think that should be thrown away on one performance.
"I think we have to put pressure on the legislators of the game, those people whose job it is to look after the good of the game. Right now, in many aspects of rugby, the game is much more in favour of the negative and destructive."
Related article: 'I wouldn't say Leinster have one great player' | Stuart Barnes
OTB AM is brought to you in association with Gillette | #MadeOfWhatMatters
Download the brand new OffTheBall App in the Play Store & App Store right now! We've got you covered!
Subscribe to OffTheBall's YouTube channel for more videos, like us on Facebook or follow us on Twitter for the latest sporting news and content.