Former Ulster and Connacht prop Paddy McAllister has had an extraordinary life off the rugby pitch, with a lot of heartbreak and emotion challenging him along the way.
The 31-year-old from Lisburn retired from rugby this week, after a difficult year for both him and his family.
From growing up in the Congo with his missionary parents, losing his best friend and teammate early on in their career, to a health scare last year with his wife Deborah, McAllister opened up on Friday's OTB AM to tell of his remarkable life.
'I couldn't go with her to the hospital'
In August last year, McAllister's wife suffered a stroke while she was 35 weeks pregnant, which put both her and her baby in severe danger.
McAllister had just returned home with his eldest daughter when he realised that something was wrong, and so he rushed to get his wife to hospital.
"We were expecting our third child in October and at seven months pregnant, my wife randomly just had a major stroke," McAllister said.
"I came back home from [taking my daughter to school] and 10 minutes later she walked in the house, and she was looking at me, but it was like looking at something empty; she couldn't say anything.
"I thought this was pretty weird, and I asked her a couple more questions and she just said, "I don't know'.
"She got rushed to hospital in the middle of the pandemic, so it was really weird, I couldn't go with her to the hospital or anything.
"About an hour later I get a phone call from the hospital saying, 'if you can't get here in 10 minutes, we have to make decision A or decision B for you, and both don't look good'.
"There was a 60% chance and a 40% chance of both my wife and the unborn child not making it.
"So, I had to shoot down to the hospital, I think I made it in two minutes rather than 10, and she had to travel down to Beaumont that night."
She has since recovered, and McAllister said that both his wife and his daughter are much healthy now.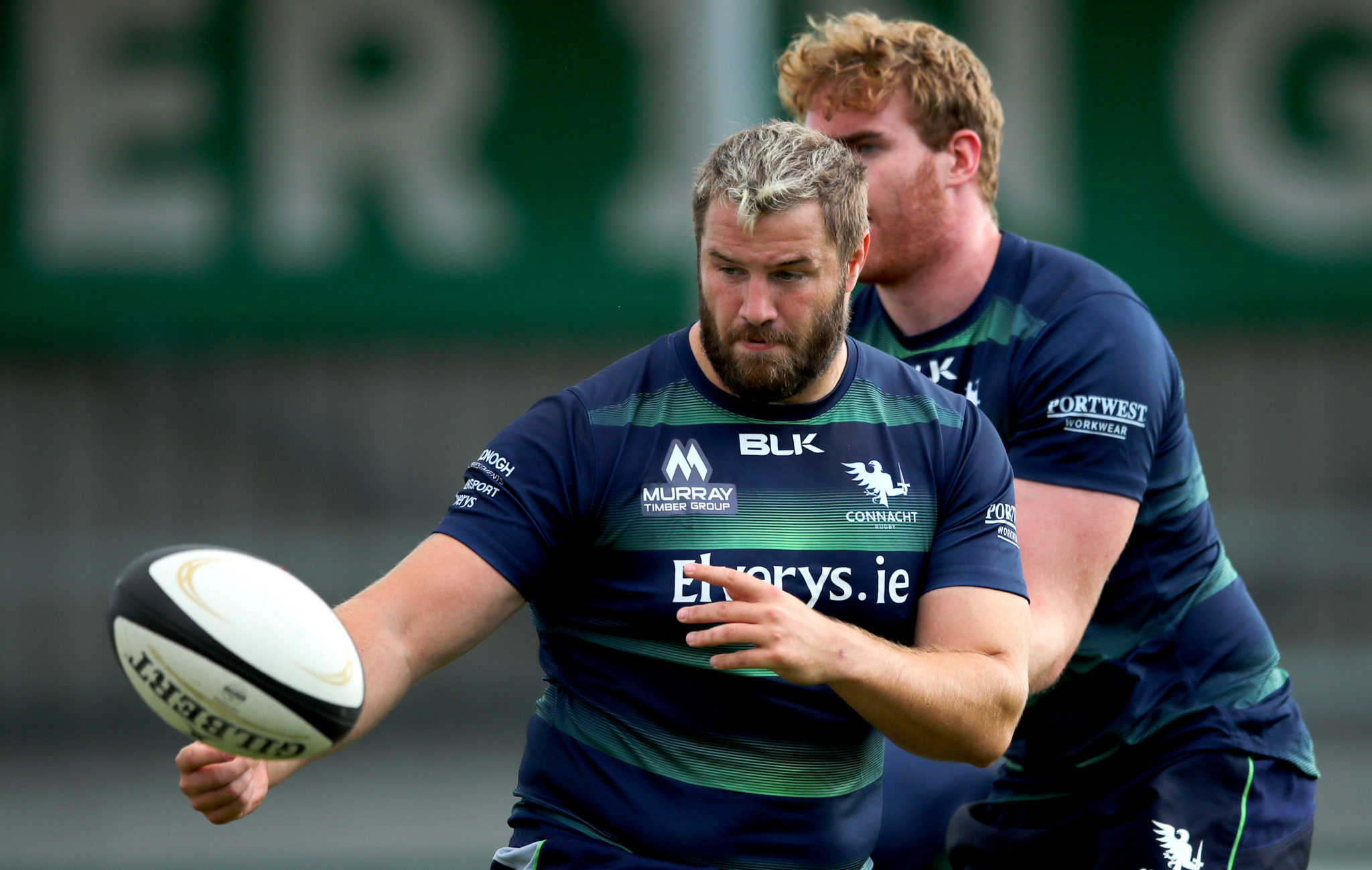 Growing up it the Congo
McAllister grew up far from his place of birth in Lisburn, as he explored the hostility and natural wonder of Africa alongside his parents in the Congo.
Coming from a missionary family, McAllister's youth was filled with experiences that he would not fully understand until he was much older, and able to appreciate the gravity of his surroundings.
"I suppose that is a little boy's dream world to grow up in," McAllister said. "It all started when my grandparents, after World War II, from Belfast went to the Congo in 1950.
"That was where my father was born, he grew up there. It was a fantastic life, from animals to experiences to friends, it is something that I'll be really proud to take my kids to and show my wife houses and where we grew up."
"My grandparents started as missionaries," McAllister added. "My parents started doing agriculture, so my dad was the manager of a massive farm in the middle of the Congo, before he went on to do missionary work as well.
"Basically, all my childhood, when there was a war or a breakout of something in the Congo, when everyone was running away from the situation, my father and his trusted team would go towards the situation to bring medical supplies and relief."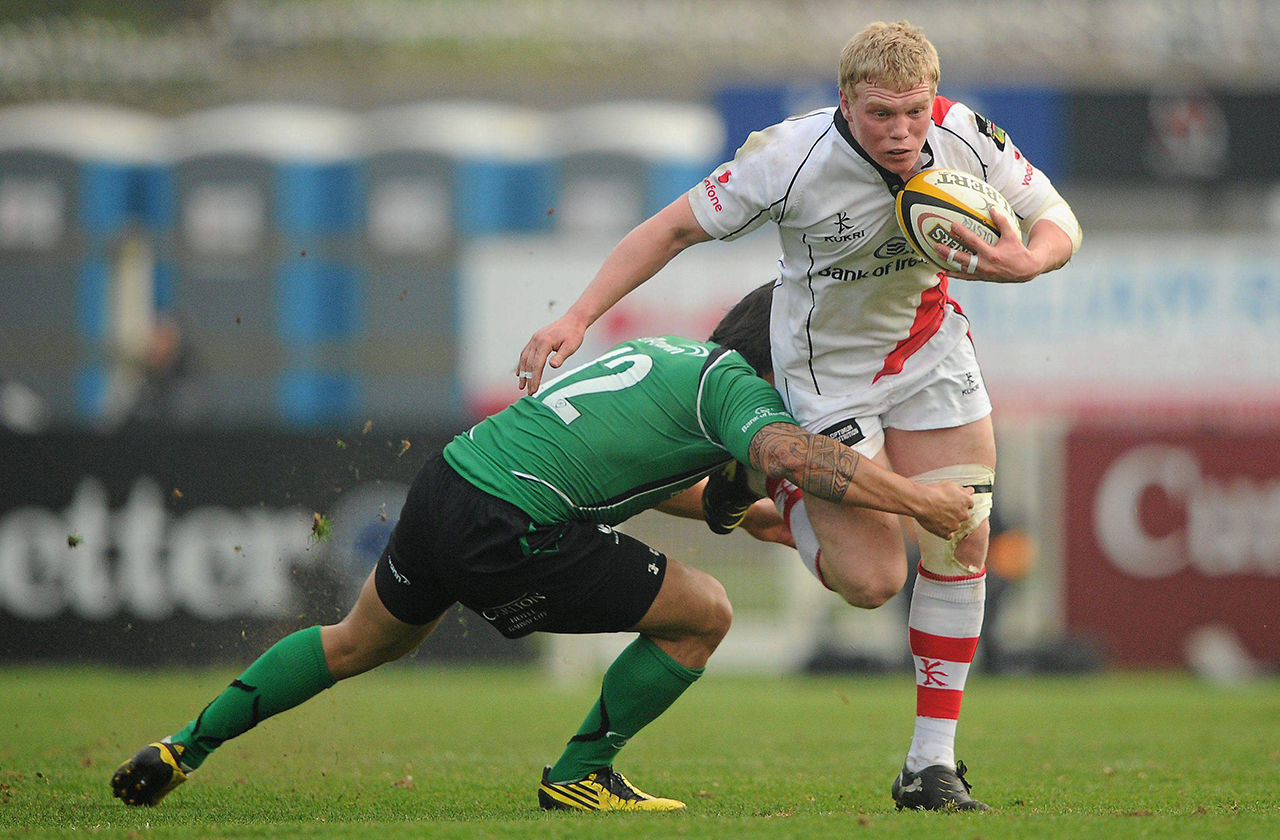 Nevin Spence: 'He was on his way to stardom'
Unfortunately, McAllister is no stranger to hardships and loss, as he experienced his fair share of trauma both growing up in the Congo, and early on in his professional career as well.
Having been contracted at Ulster for just under two years, alongside his best friend Nevin Spence, McAllister was devastated, as was the rest of the rugby world, at the news that Spence had passed away in 2012.
While looking back at a challenging time in his own career, McAllister spoke fondly about his friend, whose family he regards as his own to this day.
"He was in one school, I was in the other school, two country schools," McAllister said. "Schools rugby within your province is such a small bubble where you kind of knew the opposition, who their star player was.
"Everyone in the country knew Nevin; we all knew his talent in football as well could have taken him the Premier League, but he chose rugby.
"We had a lot of underage things together, we lived with each other with a couple of guys for a few years after we left high school.
"It is weird to look back on it now, our careers just coincided perfectly. We became close friends… and his family, myself and my wife are still in weekly contact with them, and we love them as family.
"It is tragic; he was a young back, so his career was definitely taking off a lot faster than mine was as a big slow forward," McAllister added.
"He was definitely on to stardom. He would run into a brick wall if you asked him to. He had that farmer smarts; he would do it just to show you guys that he was hard.
"He was a great guy, most importantly he was a good Christian man, he comes from a good Christian family; he definitely left a mark with a lot of people."
Download the brand new OffTheBall App in the Play Store & App Store right now! We've got you covered!
Subscribe to OffTheBall's YouTube channel for more videos, like us on Facebook or follow us on Twitter for the latest sporting news and content.