The Munster performance against Connacht was poor, but now is not the time to push the panic button on Johann van Graan, according to two former Ireland internationals.
Munster lost by two points to Connacht in a dismal encounter at the Sportsground on New Year's Day. The result not only pushed Munster down the URC table, but also raised severe questions around current, outgoing head coach Van Graan.
Van Graan has signed a contract with Bath and will be leaving Munster at the end of the season.
Speaking on Wednesday Night Rugby this week, former Munster hooker Keith Wood called for the South African to go earlier than the end of the season, if he was going to continue with the 'turgid' style Munster have been playing recently.
#ICYMI

Keith Wood's damning assessment of Munster's current form.

Ulster awaits.

🏉 with @VodafoneIreland | #TeamOfUs pic.twitter.com/fsV4HFU6rl

— Off The Ball (@offtheball) January 8, 2022
However, other former players seem to disagree with the Munster and Ireland legend.
Speaking on Premier Sports ahead of Munster's clash with Ulster, former Munster flyhalf Ian Keatley suggested that the discipline, and not the coach, is to blame.
"Ex-players are so passionate," Keatley said. "I think we will get the reaction needed tonight. Well, there has to be a reaction.
"Looking back at last week, a lot of people were talking about the lack of passing, the lack of creativity. I think the first thing that has to be addressed is the penalty count.
"I think there was 18 penalty going against Munster last week. No matter who you are playing against, if you have 18 penalties, you are not going to win."
However, Keatley did agree that Munster's performance was very poor against Connacht.
"I just think it was the manner of the performance last week," Keatley said. "It seemed to be negative rugby.
"If you don't understand the Munster gameplan and what they are trying to do, you'll get that negative reaction. It is a very kicking-based strategy.
"If the kicking game works out, you get on front-foot ball. It is the way that South Africa won the World Cup. There is a method behind it.
"But if it doesn't work out, it is quite a negative style and fans can get on your back."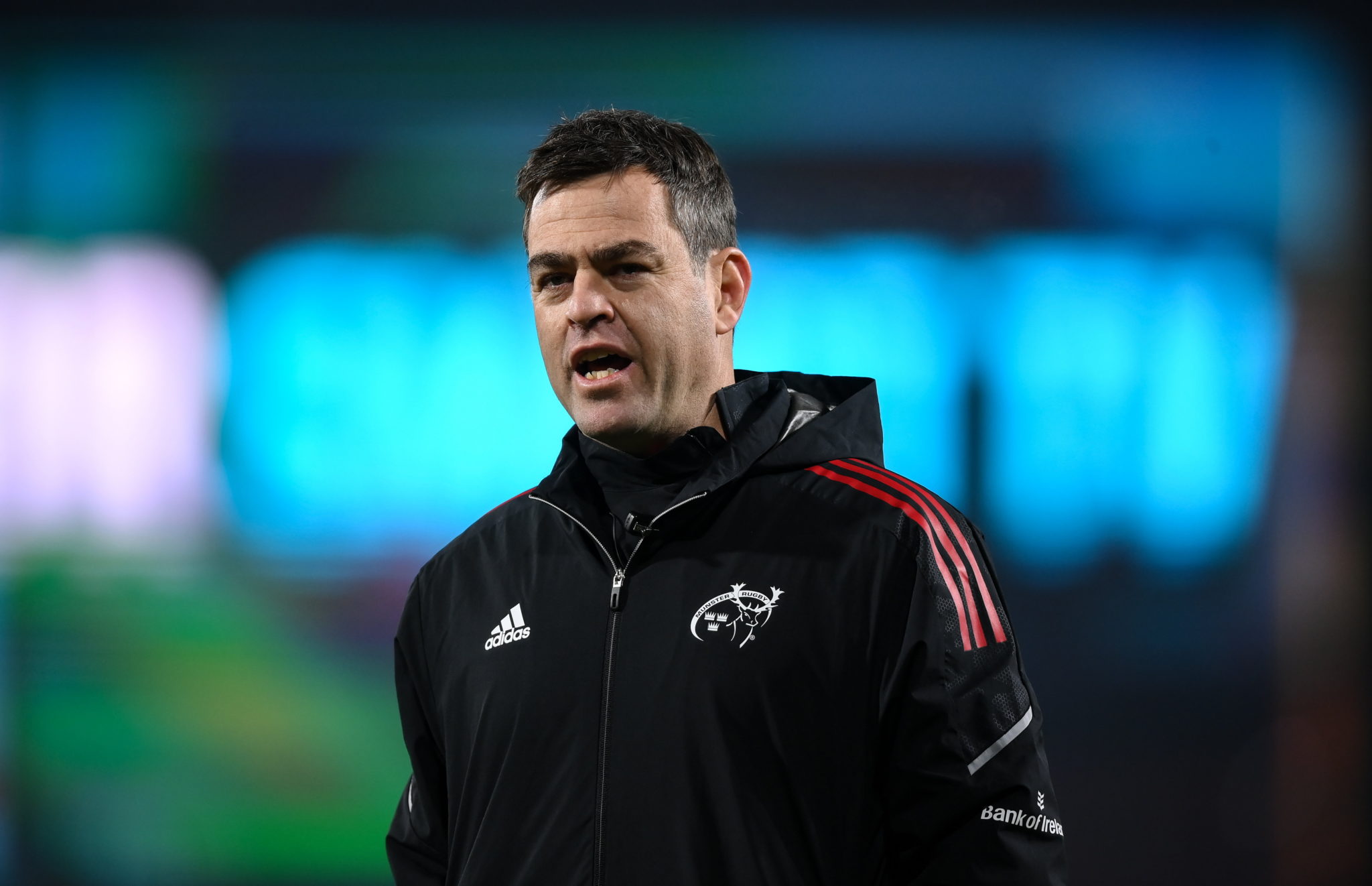 Munster should not press the panic button
Former Ulster loose forward Stephen Ferris was a lot more committed in his disagreement with the call to get rid of Van Graan early.
He joined Keatley on Premier Sports and shared his feelings on Munster's performance against Connacht.
"I'm not so sure," Ferris said. "I think the overriding feeling is discontent at the minute, with fans, former players and i'm sure with some of the players involved also.
"They are not going to be happy with going to Connacht and playing that style of rugby. They don't intentionally go out to play like that.
"They work really hard during the week on different moves and strategies. It just didn't happen for them. Then they went into their shells and reverted to type.
Ferris believes that the poor gameplan and performance rightly lands on the head coach, but that is no reason to get rid of him ahead of his time.
"Ultimately, it comes down to the head coach," Ferris said. "I think the timing of his decision to then move on went hand in hand with how they are playing rugby at the minute.
"He announces that he's going and then all of a sudden Munster have a slump. I don't think it is all down to that, and I certainly wouldn't be hitting the panic button.
"They are still going well in both competitions."
Additionally, Ferris questioned who could be brought in to replace Van Graan for the remainder of the season.
"To get somebody in, who is available?" Ferris said. "Graham Rowntree has just signed an extension. There's a lot of questions to be answered over the next few months and I do think it is important that Munster do take their time to find the right man."
Team of Us. Everyone In.
Vodafone. The main sponsor of the Irish Rugby Team