The 2023 World Cup is too late to bring in new guidelines around contact training, according to Ireland legend Brian O'Driscoll.
New guidelines limiting contact in training to just 15 minutes are set to be implemented after 2023. Additionally, 40 minutes of controlled contact with pads and shields will be permitted, and 30 minutes of live set-piece training with lineouts, scrums and mauls at a high intensity
The guidelines are being put in place in order to reduce the risk of head injuries. It come in the wake of the revelation that former All Black Carl Hayman revealed his early onset dementia diagnosis.
Brian O'Driscoll blasted the delay by World Rugby to implement these guidelines on Off The Ball last week.
"I don't understand why the 2023 World Cup?" O'Driscoll said. "Why is that not brought in immediately? Why can't you do it next week?
"If everyone is working off the same page, it is not like one team is getting looked after better than somebody else. [No one is] getting more access to longer hours with the physical side of the game.
"If you have a blanket on everybody, there is no reason it cannot be started next week; mid-season! There is no reason."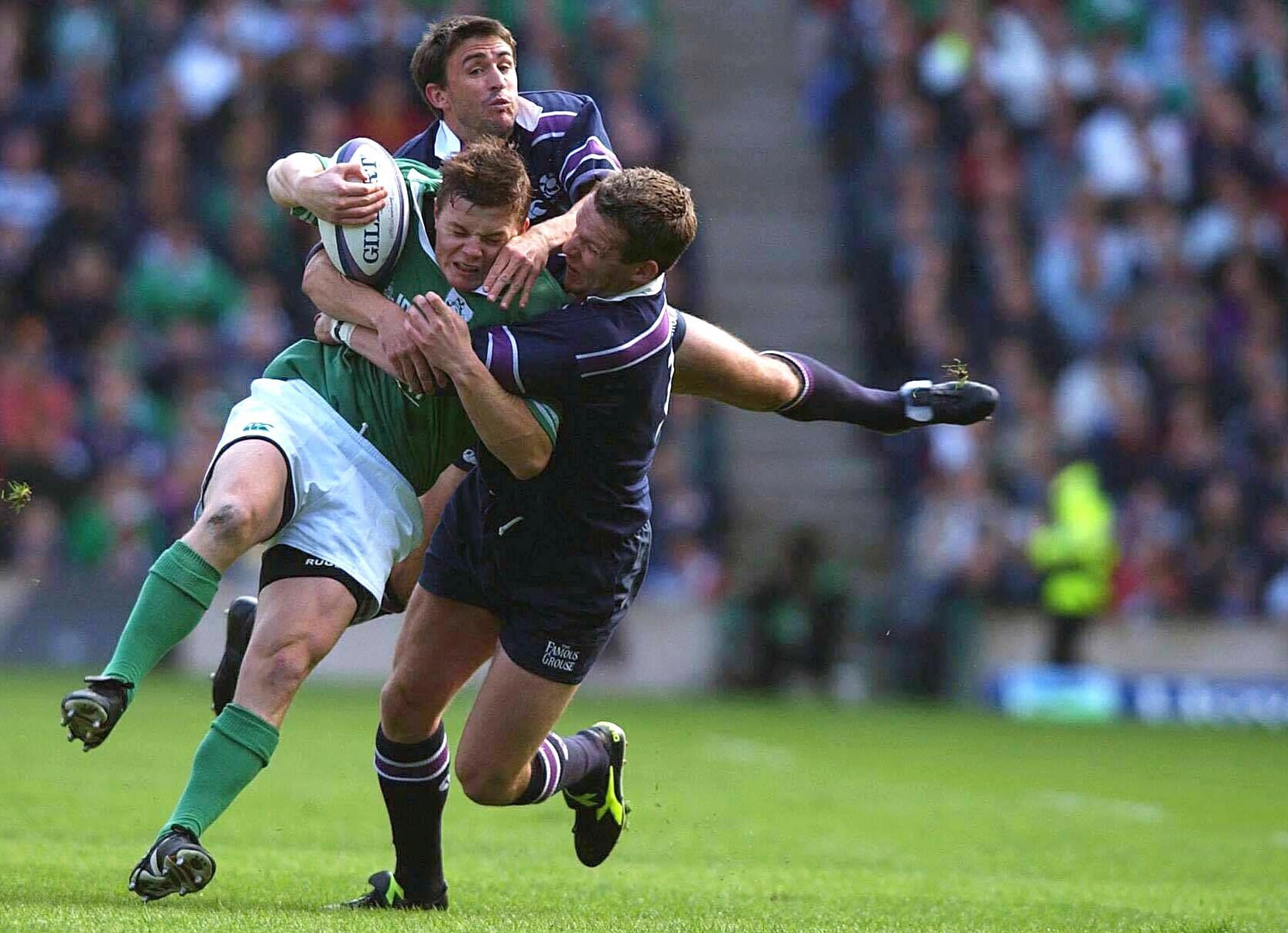 'What sort of damage could be done in that time?'
If the guidelines are to be put in place in order to protect players, then O'Driscoll cannot understand the delay in implementing them.
"Now, if you are looking two years down the track, what sort of potential damage could be done in that period of time?" O'Driscoll said.
"If some of the study research is saying that the impacts happening at training, the scale of which is too high from a brain injury perspective, we've got to reduce it now! Not in two years' time!
"I just don't understand that. I don't think you will find any clubs or any countries that are going to argue the fact. If everyone is operating under the same premise."
The report from The Guardian last week suggested that some teams might not act in accordance with the new guidelines if they were in place prior to 2023.
"That is not player welfare then, is it?" O'Driscoll said. "That is not looking after your players. That is just treating them as a commodity; as a piece of meat.
"I really feel strongly that that should be put into effect as soon as possible. If the studies have found that a reduction in it will serve players better in the longer term."
Team of Us. Everyone In.
Vodafone. The main sponsor of the Irish Rugby Team
Download the brand new OffTheBall App in the Play Store & App Store right now! We've got you covered!
Subscribe to OffTheBall's YouTube channel for more videos, like us on Facebook or follow us on Twitter for the latest sporting news and content.