No one will be able to take the title as Ireland's first choice number 10 until Johnny Sexton and his style of play is forgotten, according to former Irish captain Brian O'Driscoll.
The ever-ongoing debate surrounding the first choice out half continues after Andy Farrell named his side for the Autumn internationals on Tuesday, as Harry Byrne and Joey Carbery were named alongside Sexton.
While many were hopeful that Jack Carty would have earned a place in the squad off the back of his strong performances for Connacht this season, others feel that the gap between everyone else and Sexton is just too large for it to matter who the second and third choices are.
O'Driscoll believes that Sexton is still far and away the best number 10 in the country. However, he also acknowledges that the next man up likely has a different style of play than Sexton, and therefore should not be compared with the current Irish captain.
Speaking on Off The Ball, O'Driscoll explained why, in spite of a few good performances for his province, Jack Carty has missed out on the Ireland squad.
"What I am going to say will split opinion massively," O'Driscoll said. "Jack Carty played well at the weekend, for sure, and he played reasonably well in their loss to Dragons.
"I feel as though he is not in the reckoning with Andy Farrell. He is going to have to be the standout 10 in Ireland, and many people say that he is the second best on current form.
"Maybe they are right, but I just feel as though Andy Farrell has done the working backwards, from the World Cup in two years time and I don't think he sees Jack Carty as part of his squad.
"Can he play his way into it? I don't know. I think a lot will have to go his way. Many will say he has got a raw deal.
"One disappointing perfromance against Japan has really scarred the memories of this coaching ticket, and they are afraid to go back their again."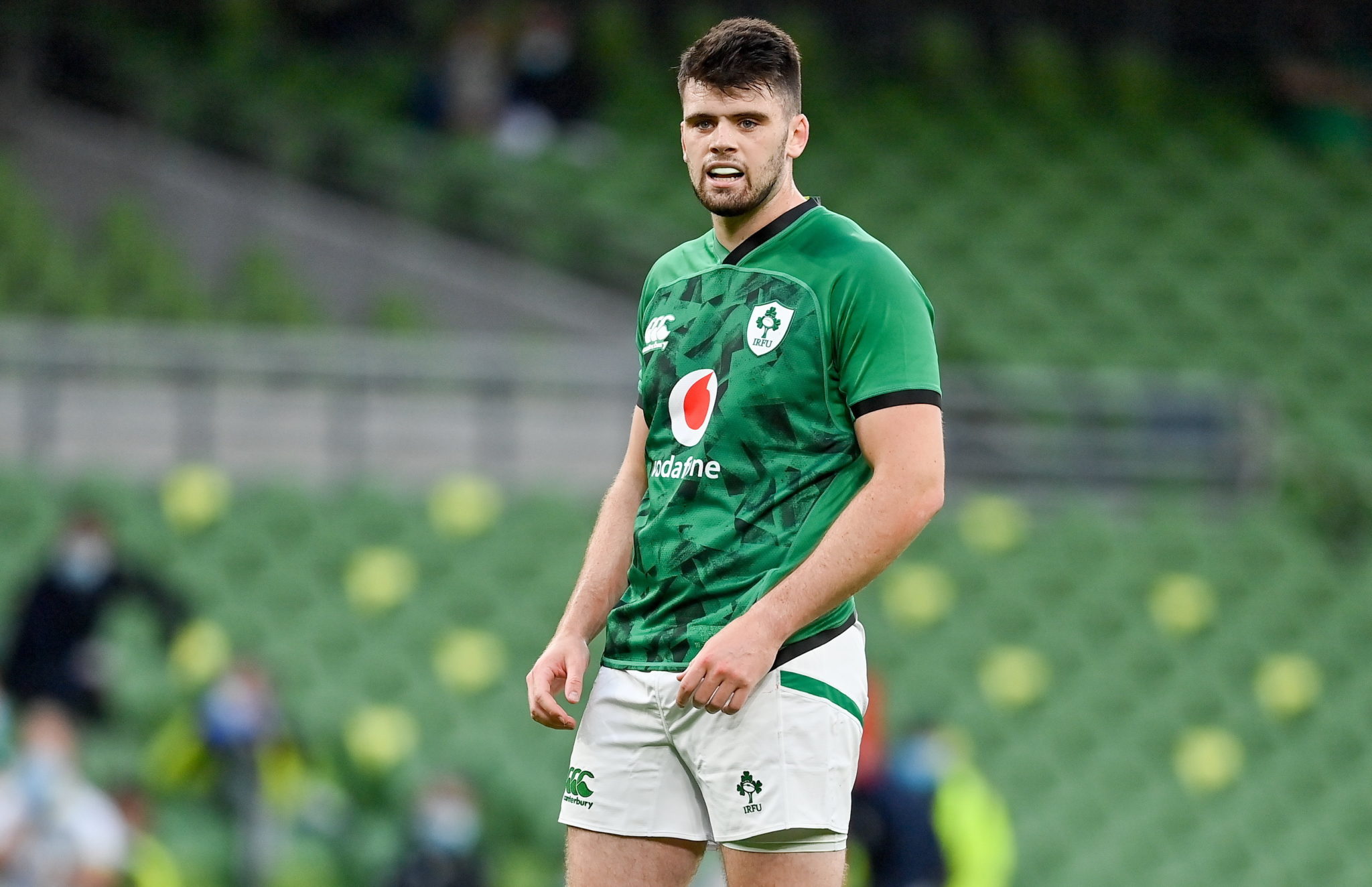 Is Harry Byrne or Joey Carbery the next best?
With Harry Byrne and Joey Carbery the two names listed under flyhalf next to Sexton in Farrell's squad, the question about which one is the next man up has to be asked.
Both Carbery and Byrne have shown glimpses of being the next Irish 10, however neither one has a firm grip on the jersey, as neither have been consistently at their best in green or for their provinces.
O'Driscoll discussed the pair, and how he sees Andy Farrell using them in the coming matches.
"He has earmarked Harry Byrne, obviously; there a couple of false starts with him," O'Driscoll said. "Joey Carbery was heir to the throne and it just hasn't transpired and picked up for him since his long lay-off.
"Ultimately, the captain Johnny Sexton is still our best number 10. You would think [Sexton, if fit, will start against New Zealand], because you have got to pick your best players.
"The other thing as well is that Carbery has played against the All Blacks, and won. You have to give him that depth of quality of opposition; he has played in those games before.
"I just think that from a confidence building point of view from a team perspective that you would need your best players and best XV against the All Blacks. That is why I think Johnny will be picked."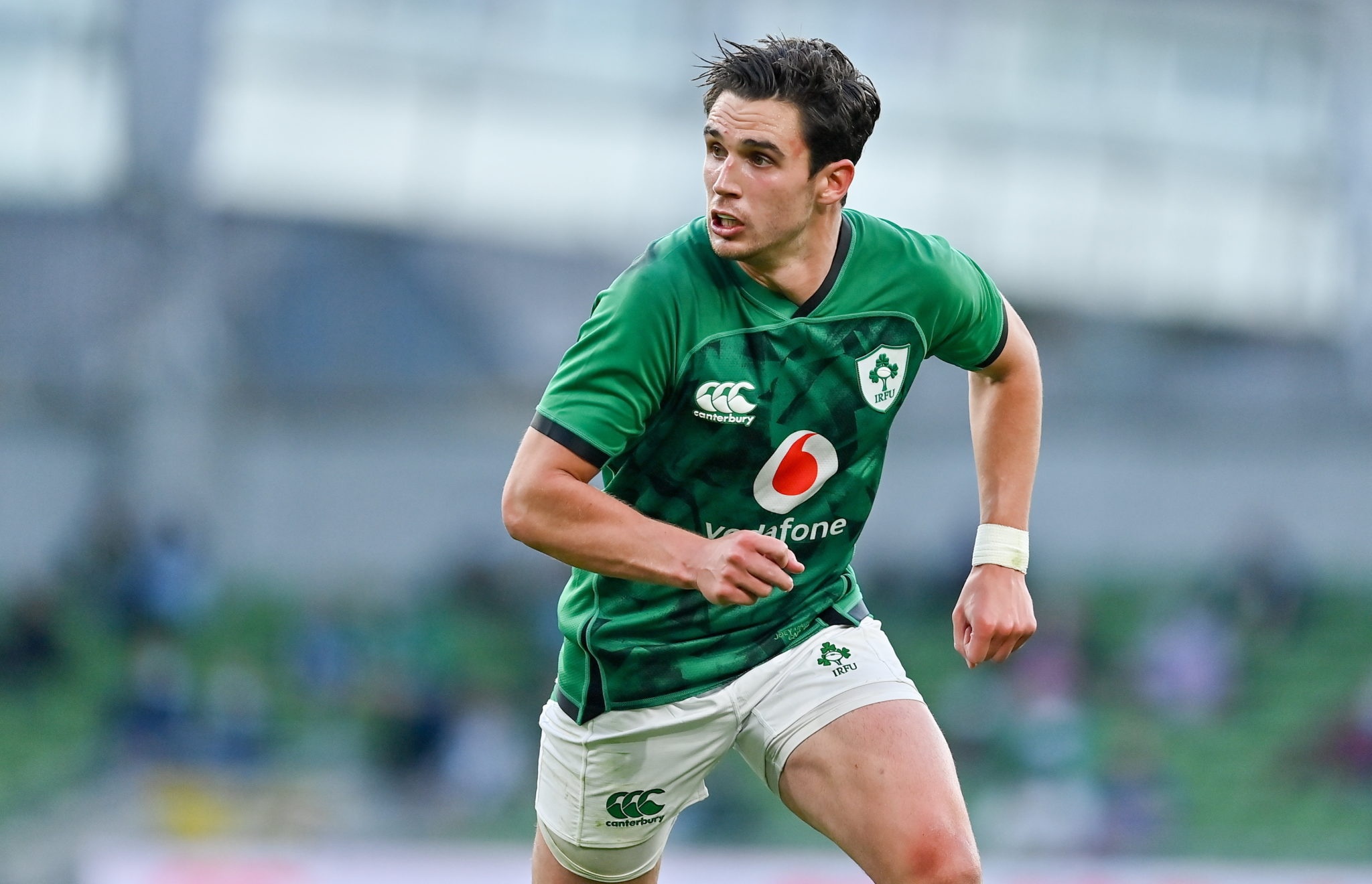 With Sexton likely to start against the All Blacks, the question would be which of the other two will sit on the bench for the Irish captain in the crucial encounter.
"The other two will probably start in each of the other two tests and then might get a half," O'Driscoll said. "So if you look at Carbery starting against Japan, you might see Harry Byrne getting half an hour, or vice versa in the Argentina game.
"You know with Johnny Sexton what you are getting. You keep him fresh for the All Black game, and then you have to select him in important games over the course year."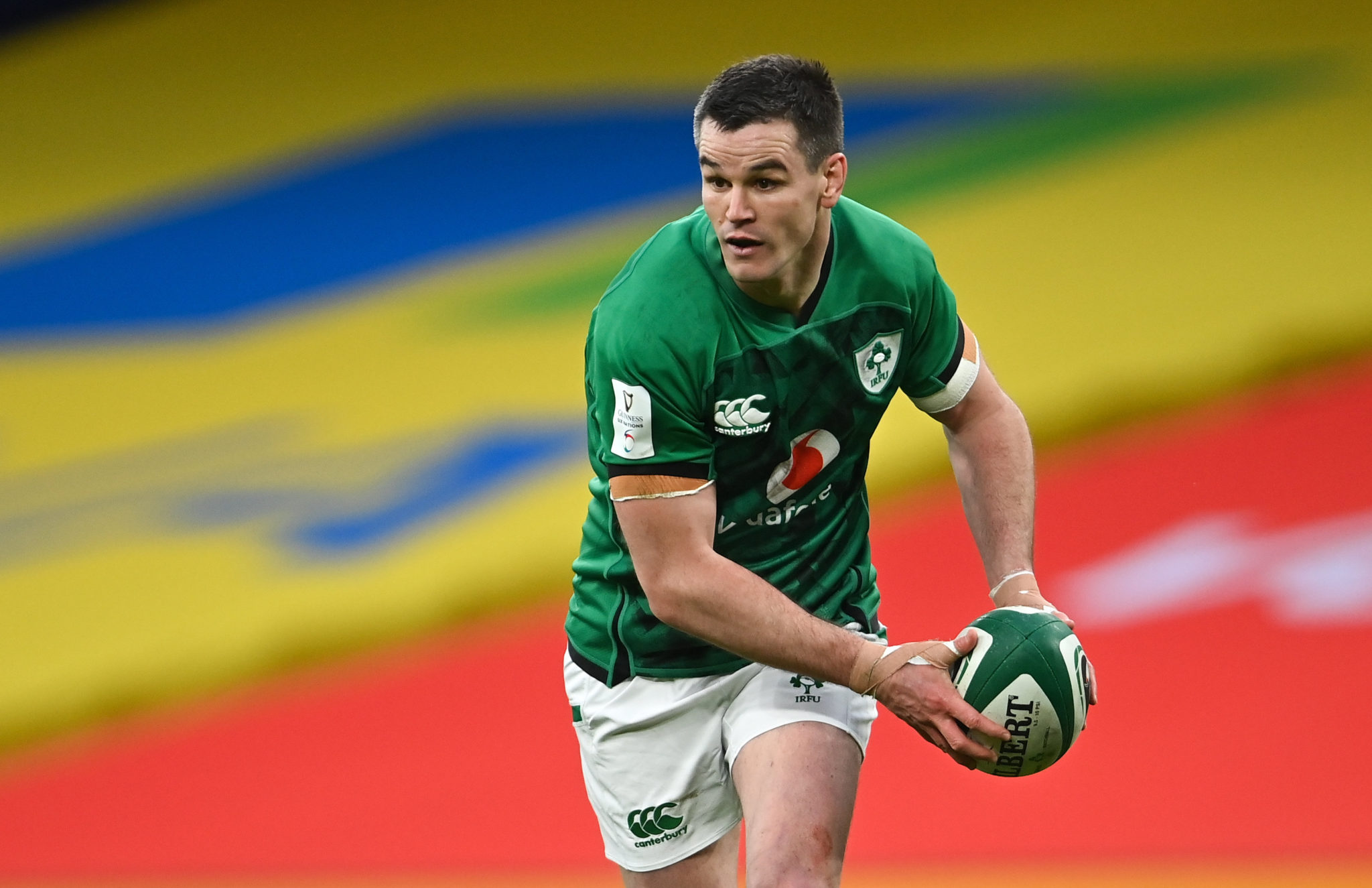 No one will shine until Sexton is gone
Although all of Carty, Carbery, both Harry and Ross Byrne and even Billy Burns have all gotten a run out in the Irish number 10 jersey in search of the next Johnny Sexton, none have proven themselves up to the same standard.
While the lack of a clear successor must be frustrating to Farrell and the players themselves, O'Driscoll also believes that each player will have their own style of play, and it might not be beneficial to look for 'the next Johnny Sexton'.
"It has to be frustrating," O'Driscoll said. "All you can do is choose from the players that present themselves.
"On the basis of pure talent and pure potential over the next few years, I think he has picked the three best outhalfs that I feel will consistently be the best producers of the the game he wants to produce.
"Does it mean that, particularly in Joey and Harry's case, are they still occasionally prone to a four or five out of 10? Maybe. I haven't seen enough of Byrne.
"Carbery, I don't know if he is a four or a five, but he just hasn't hit the lofty heights that he had before his serious injury. He must be very frustrated, but we know it is not a like-for-like number 10 either.
"He is not Johnny Sexton. He has to have his own style. It is going to be very difficult for him to do that until Johnny Sexton is a thing of the past."
Team of Us. Everyone In.
Vodafone. The main sponsor of the Irish Rugby Team
Download the brand new OffTheBall App in the Play Store & App Store right now! We've got you covered!
Subscribe to OffTheBall's YouTube channel for more videos, like us on Facebook or follow us on Twitter for the latest sporting news and content.