Former Ireland captain Brian O'Driscoll joined Off The Ball on Wednesday to talk all things rugby and he gave his thoughts on Munster's struggles. 
O'Driscoll echoed the sentiments of Alan Quinlan earlier in the week, agreeing that "there seems to be a lack of on field leadership."
O'Driscoll
"I wonder if the coach is being challenged," O'Driscoll said.
"If that is the game plan that we saw at the weekend, why are the senior players not coming in and challenging that?
"No one wants to chase box kicks for the day. You might be good at it but when it doesn't work for you, you have to have a plan B. I was amazed that they didn't have the capability to go to a slightly different game."
The former Leinster man also said that he would love to be a fly on the wall for the conversations between the Munster coaching staff.
"It's impossible to see Steve Larkham's imprint," he said.
"We saw it at times throughout the year with some nice launch plays but Munster look like their launch plays are there to set themselves up for the next phase.
"Why aren't they trying to score tries off launch, particularly off scrums? That's some of the best ball to play with, go and try to rip teams apart."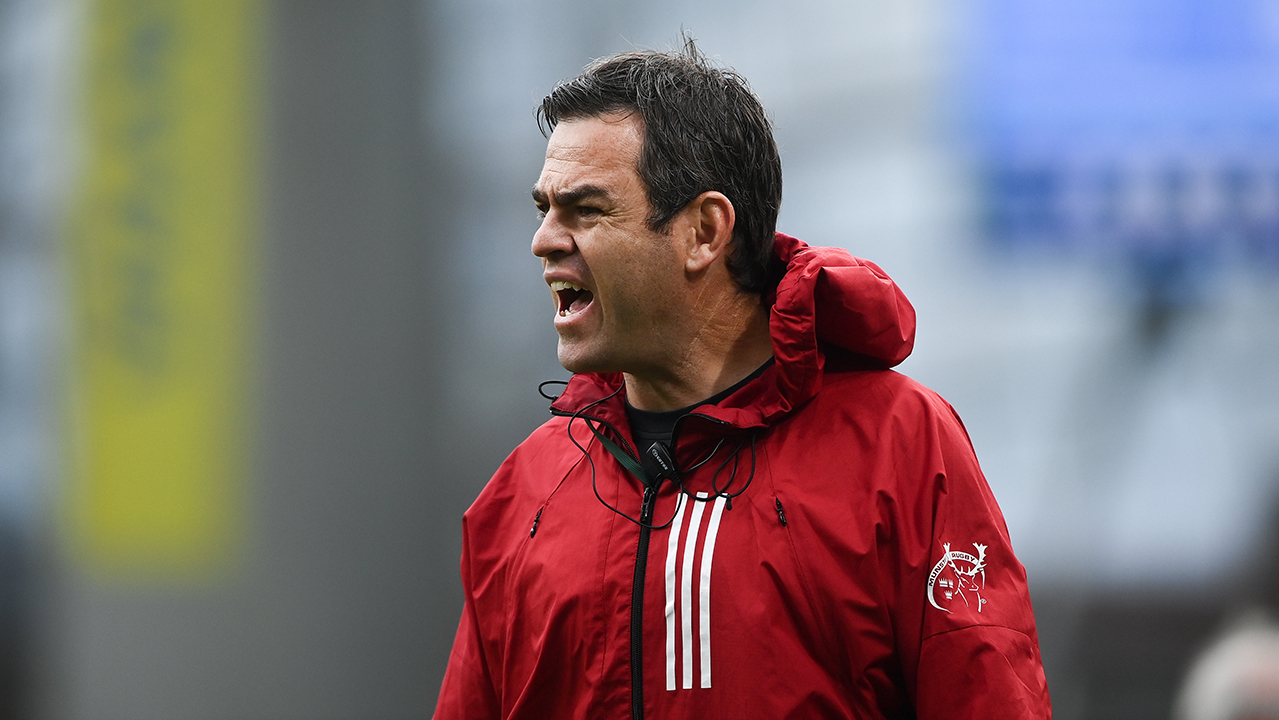 Not surprised
Munster's 13-3 defeat to Leinster in the Guiness PRO14 semi-final didn't surprise O'Driscoll.
"It doesn't shock me that Munster have gone out in another semi-final. I think they've become a quarter-final or semi-final team with the calibre of players that they have.That's the reality of it," he said.
"If you look at European knockout stages and domestic league knockout stages, you need an international pack and an international tight-five. Munster don't have that, I don't think they have any of the nastiness that they had in the past when teams were fearful of them.  
"It's a huge shame that Snyman has been injured because he was going to give that ballast and that nasty edge to their pack with a little bit of offloading as well. I don't see where they get it now, I just don't.
"It's going to take a bit of soul searching over the next few weeks for Munster before next season begins."
Team of Us. Everyone In.
Vodafone. The main sponsor of the Irish Rugby Team
Download the brand new OffTheBall App in the Play Store & App Store right now! We've got you covered!
Subscribe to OffTheBall's YouTube channel for more videos, like us on Facebook or follow us on Twitter for the latest sporting news and content.