South African Director of Rugby Rassie Erasmus was trying to correct a long-standing trend of injustice towards the Springboks by referees, according to former SA flanker Bobby Skinstad.
Erasmus has been charged by World Rugby for misconduct following his 63 minute-long video in which he points out 27 errors and inconsistencies in the first test between the British and Irish Lions and South Africa.
The video and Erasmus' criticism of the refereeing decisions dominated the media in the build-up to the second test, which drew attention away from the world champions' poor performance in the first; a move that some have described as genius by the former Munster head coach.
However, more than simply taking away the attention and pressure from the Springboks, Skinstad believes that Erasmus was also trying to correct a trend that he has felt has been going on for a while, which is that some officials have not given South Africa fair treatment over the years.
Speaking on Wednesday's OTB AM, the former Sharks and Springbok flanker discussed Erasmus' video and the idea that it has not been well-received by rugby fans.
"I am not sure that South Africans would feel exactly the same," Skinstad said. "There will be sanction and there will be some intervention from World Rugby.
"I watched the video back, and I think Erasmus makes 27 points, which is a lot and we can laugh about it, but the funny thing is that 26 out of those points he was probably right.
"So, somebody has to say it. Is it the right thing to say in the middle of a test series? The end justifies the means I suppose will be his argument.
"Is the South African public going to say that Rassie is incorrect, and it leaves a sour taste? I think it depends on the result on Saturday.
"If he goes away and wins the match and changes the perceptions of the South African team, then it is a moral victory as well for him."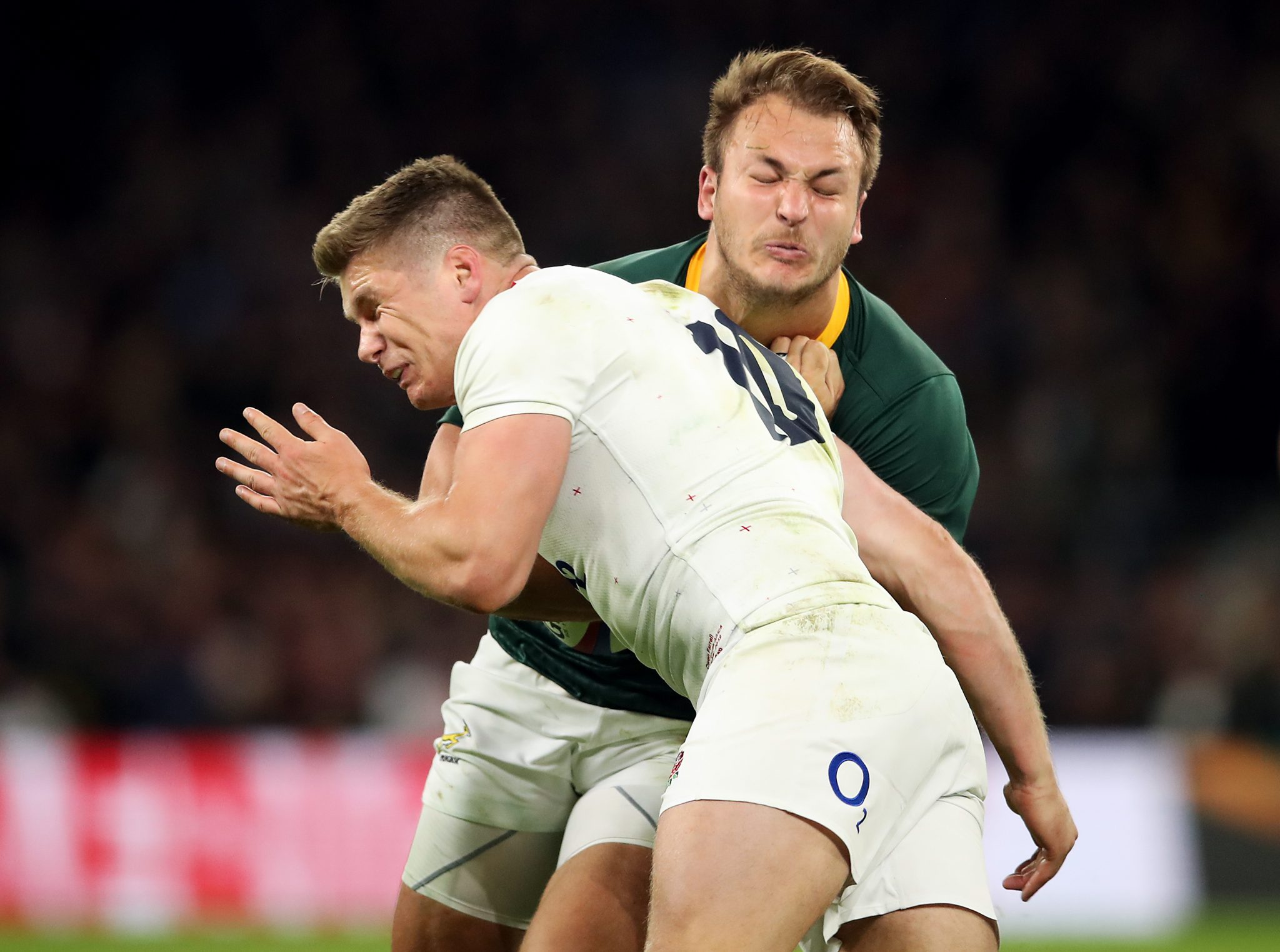 For Skinstad, the main point of Erasmus' video was to force referees to assess their treatment of the World Champions, as he has felt that there has been a lack of consistency from referees when officiating South Africa.
"As an ex-South African player, I have often felt that we have borne the brunt of some of the officials," Skinstad said.
"I think there have been incidents in games, the most famous one recently was playing England in England when Owen Farrell had three or four head-high tackles and South Africa could have beaten England in the last couple of minutes and he didn't even get a penalty, let alone a yellow card.
"Everyone said, 'hang on, there are six examples of him not using arms over the last couple of weeks, why not against us?'
"That sort of ran as a bit of a meme for a while. I haven't really felt that from the South African public or players for a while, but that is possibly because they haven't been playing, but also, when they have played, they have won.
"So, there is less moaning and less complaining about that, and Rassie was just trying to influence that as much as he could."
Download the brand new OffTheBall App in the Play Store & App Store right now! We've got you covered!
Subscribe to OffTheBall's YouTube channel for more videos, like us on Facebook or follow us on Twitter for the latest sporting news and content.