Craig Casey has all of the natural ability to become a world-class scrum half, however Grand Slam winning halfback Tomas O'Leary still has one concern about him.
Andy Farrell has named a strong contingent of in-form half backs in his squad for the Six Nations. Munster's Casey and Conor Murray join Leinster's Jamison Gibson-Park in the squad named last week.
While Gibson-Park is O'Leary's first choice on his depth chart, the experience of Murray cannot be ignored. However, O'Leary feels that one of the three still has to prove himself in one crucial area.
Speaking on Wednesday's OTB AM, O'Leary broke down the one question mark surrounding Craig Casey at international level.
"I think you have the natural feel for the game," O'Leary said. "Then having the ability to pick the right option. That comes with experience.
"That doesn't mean you have to play with Ireland to get that experience. You can get that experience playing against Connacht in the Sportsground in the Pro14 (URC).
"I suppose, that's the only question mark I'd have over Craig Casey at the moment. He's got all the skills and raw attributes to be an international nine, he has showed that.
"But the only question mark is when it is a really slow, abrasive game, whereby it becomes more tactical."
For O'Leary, who has 24 caps for Ireland, Casey will get the experience that he needs to develop that side of his game simply through getting as many games as he can.
"We saw that the [URC] against Connacht," O'Leary said. "Himself and... was it Joey Carbery, it was a pretty abrasive game.
"It wasn't a fast-flowing, free-tempo game, and it was really around game management. A few of his decisions maybe showed that inexperience in those tight conditions.
"I think he would have learnt a lot from that experience, so next time he faces those conditions he will have looked at that game, he would have analysed it, and talked with the coaches.
"He will really appreciate the value in maybe dinking the ball in behind, or whatever. So, he is going to get that experience, and it doesn't mean that he has to play 10 caps for Ireland to get that.
"He'll pick that up in the league, he'll pick that up in the Heineken Cup games when he's coming on."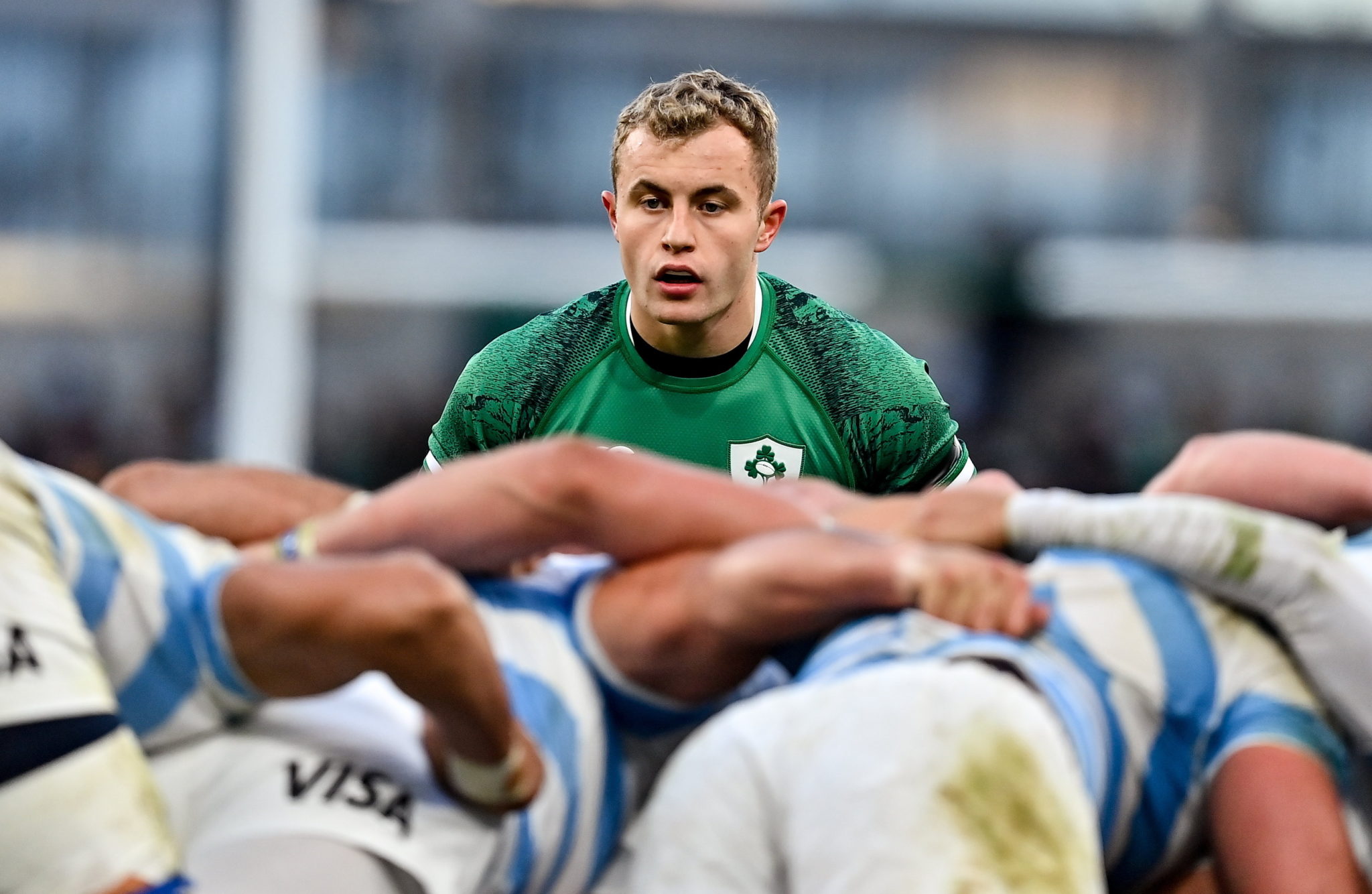 O'Leary's Irish scrum half depth chart
1. Jamison Gibson-Park
For O'Leary, there is only one name that comes close to being the first-choice number nine for the upcoming Six Nations, which starts in 10 days.
"Gibson-Park has to be, purely based on his recent performances in the Irish shirt," O'Leary said. "[That performance against Japan] was probably an introduction into how Andy Farrell wants his team to play.
"I think Gibson-Park was really at the centre of that. He was the fulcrum of that performance. He works getting to the breakdown quickly and whipping the ball away, but he has a few little subtleties to add there.
"He just showed that he's a natural footballing nine. Obviously then backing that up by playing against his native country [New Zealand] and guiding Ireland to another fantastic performance against them.
"I think he's the man with the main jersey and until someone behind him has an unbelievable run of form or his own form dips, I think he's the number nine for Ireland. I think deservedly so."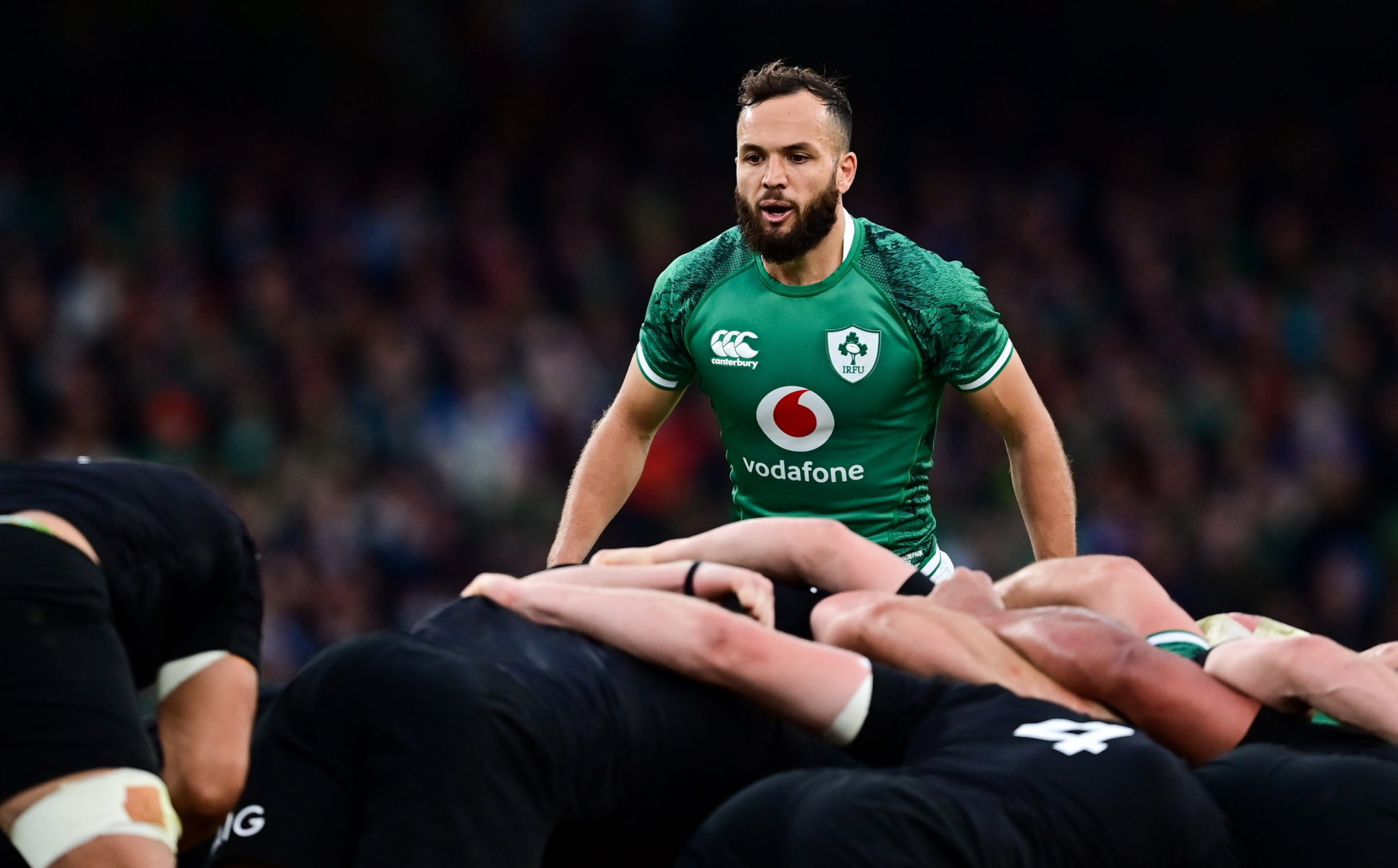 2. Conor Murray
While he has come under criticism in recent years for the number of box kicks he puts up, O'Leary feels that the experience and skill of Murray cannot be overlooked as the back up to Gibson-Park.
"Unfortunately for Conor, there's going to be question marks over his selection for the rest of his career by the looks of it," O'Leary said.
"He's got 92 caps for Ireland and we all know his experience with the Lions as well, and Munster. I suppose, when somebody is around for so long, I think familiarity might breed a little bit of contempt as well.
"He'll always have question marks to answer. I suppose his style, as well, is probably a little bit more relaxed or natural than the likes of Gibson-Park or Casey, or even Luke McGrath.
"It might look like he's not getting the breakdown as quickly, but if you talk to any 10 that's ever played outside him, none of them have any issue with his delivery.
"In fact, they all love his delivery. The speed of his pass, where he puts the ball, on the money the majority of the time.
"I guess the main complaint over the last couple of years has been his tendency to go to the air with box kicking too much. I would assume that's more to do with a tactical decision from the team, rather than his natural game.
"But I think, particularly with this Ireland setup, I think there will be less tendency to slow the ball down and go to the air, and more of an emphasis of getting quick ruck ball and continuing to play with tempo.
"So, I think he's still very deserving of being in the Six Nations panel. He's still number two in my book."
'Based on what we have seen, there hasn't been an ambition to play with tempo' | 🔴

Is Conor Murray a victim of his own ability & the Rassie Erasmus gameplan at Munster? @Tomas_OLeary discussed on #OTBAM | 🏉@GilletteUK | #BestFaceForward

Full chat ➡️ https://t.co/Fo5qYmjqce pic.twitter.com/KtujMNAhX9

— Off The Ball (@offtheball) January 26, 2022
3. Craig Casey
While he could not give a definitive third choice for Ireland at nine, O'Leary felt that Casey would be the natural number three, based purely on the fact that he is in the current squad.
"That's the biggest point of debate," O'Leary said. "I'm not really sure who should be third. Obviously, Casey at the moment, he's there and they are probably looking at the next World Cup.
"Previously we would have been making the more reserved or conservative selection. Craig Casey is not that. He's relatively inexperienced even in his professional capacity with Munster.
"He hasn't really been tested. Even the Heineken Champions Cup game, barring the last one where Munster were chasing the game with about eight minutes to go, he did add a bit.
"Prior to that, any of the games that he's played in Europe have been games that were won when he's coming off the bench. Has he been really tested when everything's been on the line, when everything is high pressure?
"Luke McGrath has, and I am a big admirer of Luke McGrath. You can't criticise the potential that Casey has, so I think it is good to give him more experience and exposure to the Irish camp."
Honourable mentions: Kieran Marmion, Luke McGrath