Ulster looked to continue their unbeaten run in the United Rugby Championship as they hosted the Lions from South Africa in Belfast.
Despite looking the more dominant side with ball in hand, Ulster were holding on to a narrow two-point lead at half time, after an early try for Nick Timoney, before Jmaes Hume crossed over five minutes before the end of the half.
As was the case in the first half, Ulster's accuracy in the attacking areas in the second half let them down when there were near-certain scoring opportunities on.
Regardless of their less-than-clinical performance, Ulster still dominated the majority of the game, and ran out eventual victors agains the Lions.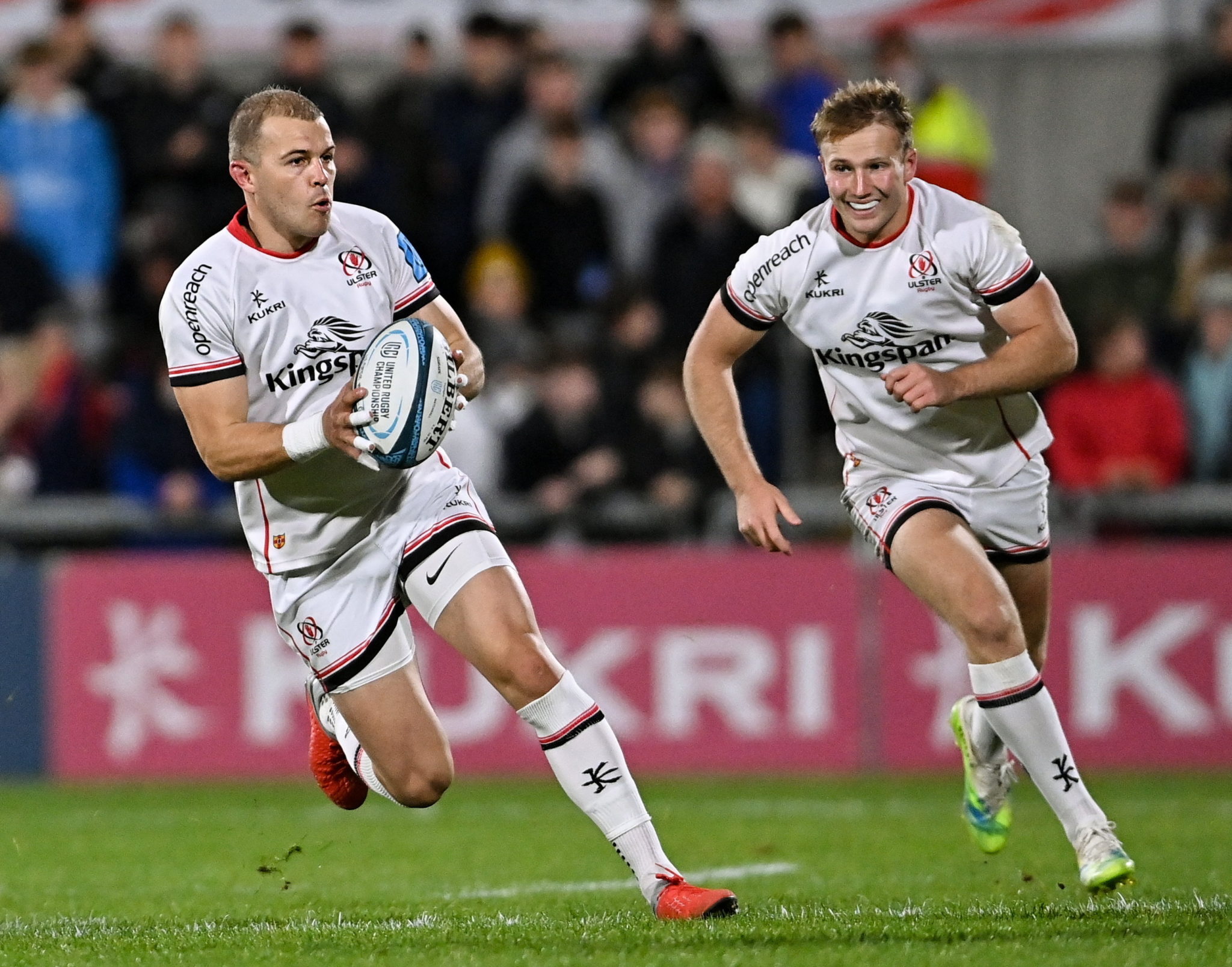 Ulster Player Ratings
Andrew Warwick 7/10
The Lions have had one of the strongest scrums of the competition so far, and although Ulster's Andrew Warwick was not always on the front foot, he did well to stem the powerful Carlu Sadie in the first half. However, he was key in the build up to the hosts' first try as his no-look pass showed off a skillset that he is not known for.
Rob Herring 7.5/10
Rob Herring carried well throughout the first half, with some powerful runs up the middle, while also making important carries out wide. He controlled the Ulster maul well from the back, albeit never scoring his obligatory maul try, however to make 39 metres off of just three carries as a hooker is no mean feat.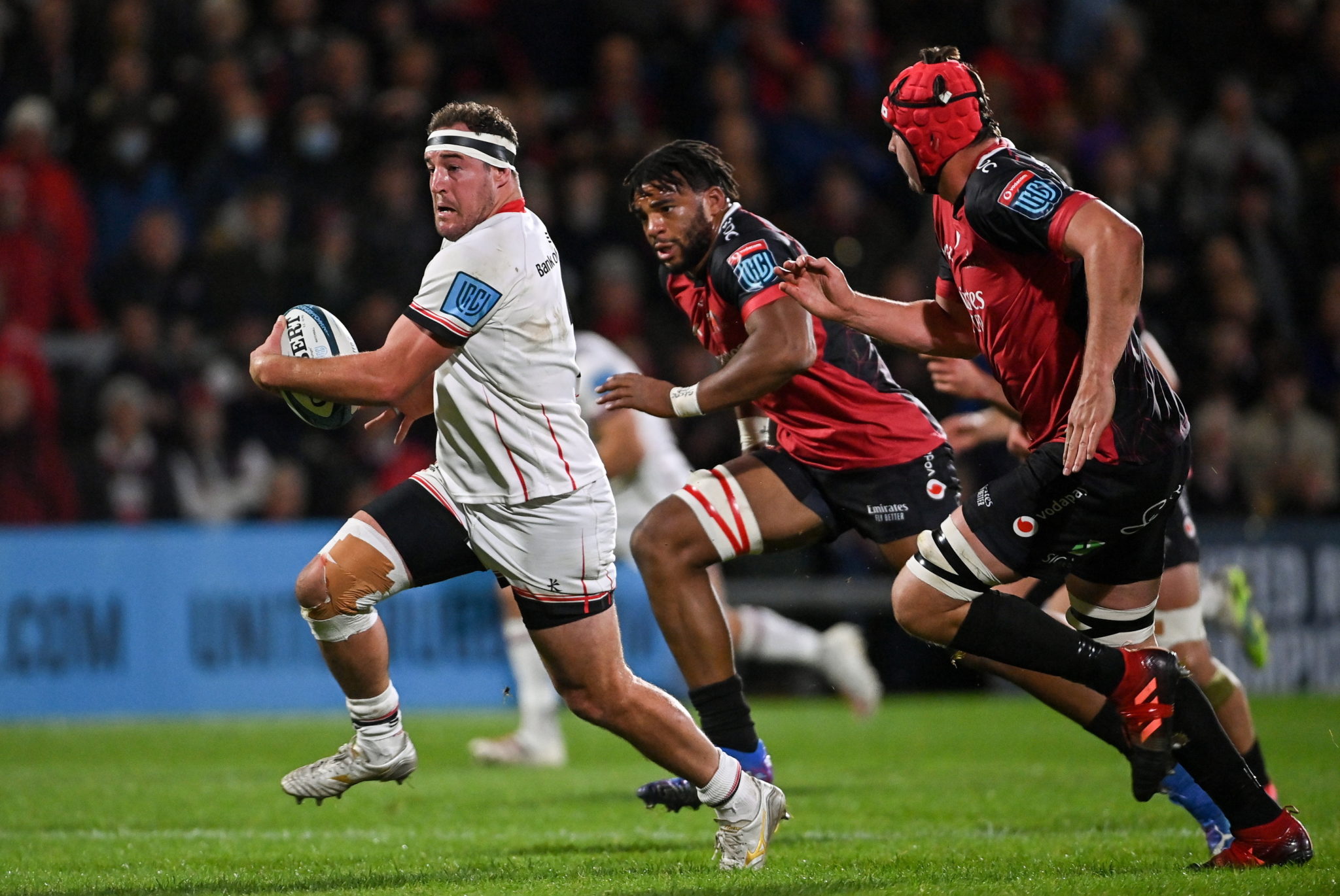 Tom O'Toole 7/10
While he was not able to dominate up front, similar to his front row partners Tom O'Toole looked strong on attack, getting over the gainline with his limited carries, and he also proved his passing acumen later in the match, almost putting Alan O'Connor away for the score. He would not be happy with his battle against Sti Sithole, however, particularly in the first half.
Alan O'Connor 6/10
While the Ulster lineout functioned well on both throw-ins, Alan O'Connor made his biggest impact on defence for the hosts. He made more than his fair share of big hits, and helped Nathan Doak take advantage of quick ball at ruck time, albeit the Lions were able to get the better of the Ulster ruck a few times.
Sam Carter 5/10
The Australian international seemed to be going through the motions for his side against a sometimes dangerous, sometimes not Lions outfit. While he made a menace of himself at the lineout, disrupting Lions ball, Carter failed to make an impact with ball in hand, and only made two defensive hits throughout his 45 minutes. Compared to his locking partner, he needed to make more of an effort on the other side of the ball.
Matty Rea 7/10
Another very solid performance from Matthew Rea for Ulster, making himself known both on attack and defence. While he did miss one tackle, Rea's defensive capabilities were in full display, as he also made a big impact in the defensive rucks. He also got a try to his name for the sake of it.
Nick Timoney 8/10
Nick Timoney has had the dream start to his first United Rugby Championship season, scoring three tries in three matches, and he added another one in the opening minutes against the Lions. He looked very good on both sides of the ball throughout the first half as well, beating defenders, and putting his teammates through gaps with good offloads as well.
he proved to b a try-scoring machine with a second, very different type of try in the second half, and was a very deserving player of the match.
David McCann 7/10
While Nick Timoney made the headlines, David McCann did himself no harm at all with a very strong performance against South African opposition that looked to boss the breakdown. With 32 meters from just five carries, and a very solid defensive performance as well, McCann is doing everything he can to keep a starting number on his back with Duane Vermeulen's arrival imminent.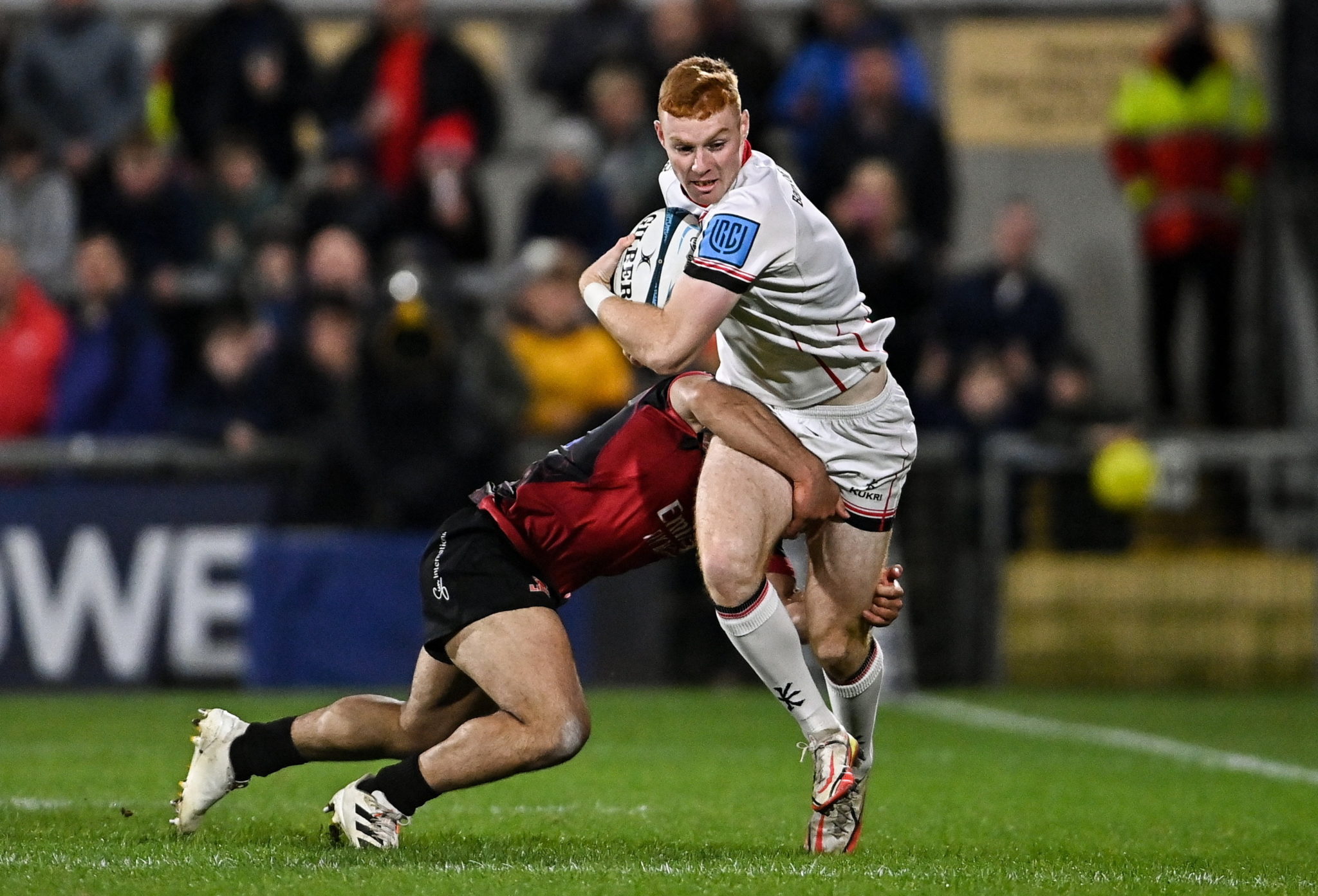 Nathan Doak 7.5/10
Coming off the back of two player of the match awards in a row, Nathan Doak was always going to be in the spotlight against who many have dubbed the 'worst' South African team in the URC. While his box-kicks and passing were accurate, it was his attacking runs and defensive reads that really would please Dan McFarland and Andy Farrell.
Billy Burns 5/10
As the battle for Johnny Sexton's successor in green continues to heat up, Billy Burns looked almost anonymous in a solid Ulster performance. With Doak taking the kicking responsibilities, and Addison linking the backline play as a second playmaker, Burns was not asked to do a whole lot, and did not seem too upset about it. Defensively lacking as well, Burns will be happy not to see the Lions for a while.
Ethan McIlroy 6.75/10
While it was not the day for the backline to score, Ulster really looked to get their backline involved throughout the match, which McIlroy's 43 metres showed. While he was not asked to do a whole lot defensively, his attacking abilities were on full display, with only poor execution from Ulster preventing him from crossing the whitewash.
Stewart Moore 7/10
Much like the rest of the backline for Ulster, Stewart Moore looked dangerous on attack throughout the match, before falling apart in the 22m on many occasions, letting balls drop and ultimately passing up on scoring opportunities. All he needs is to maintain his composure and the new Ulster centre pairing will be a force to be reckoned with this season.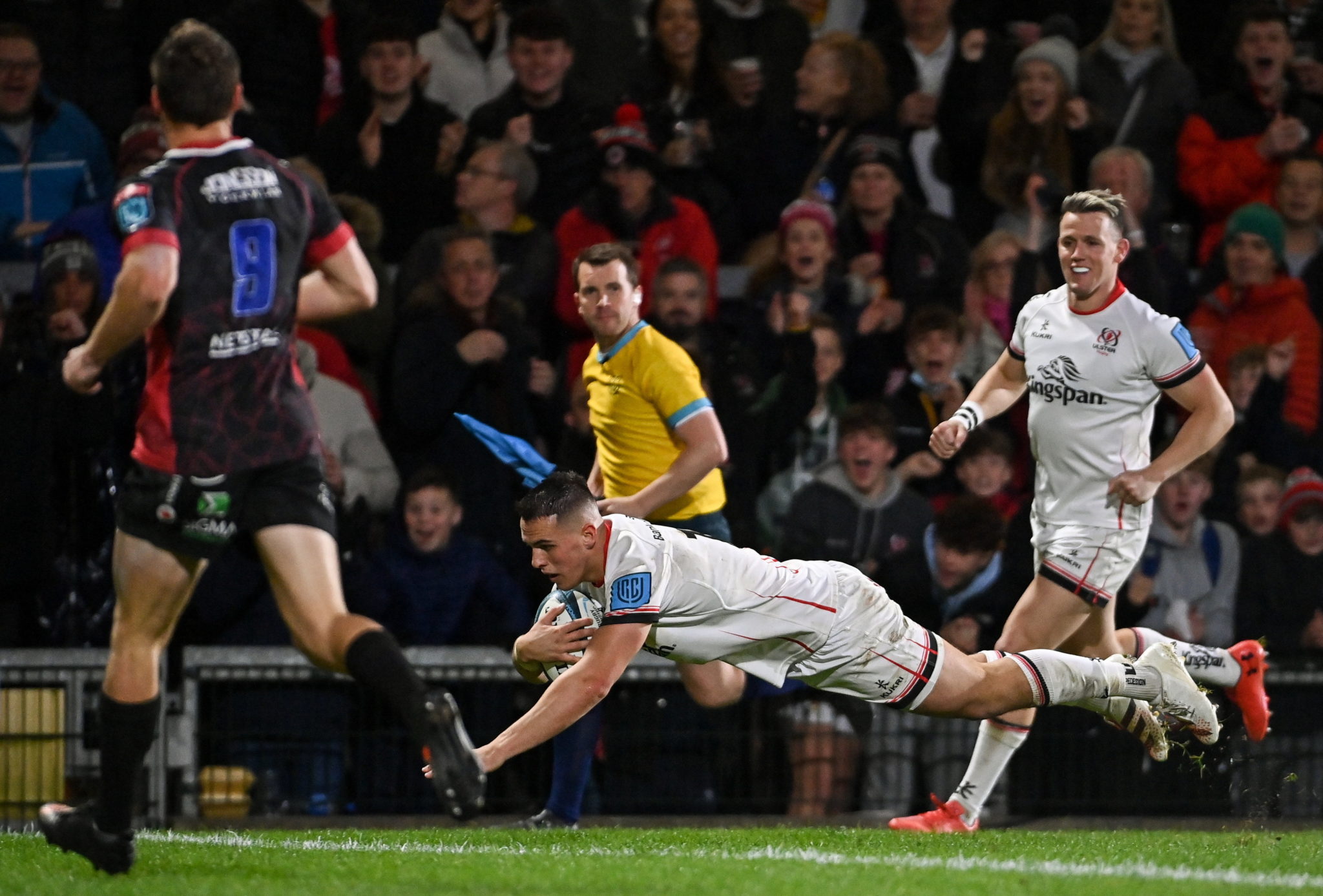 James Hume 7.5/10
While his try was more off the back of right place right time, capitalising on tired Lions defence and a large overlap, James Hume was still one of the biggest attacking threats for Ulster throughout the match, particularly after Will Addison's injury. He might not have made a huge number of metres, but his linking play and passing out wide was superb, until Ulster looked like scoring, and then, again, the balls went to ground.
Craig Gilroy 6.75/10
With the forwards taking all the glory from the match, Craig Gilroy was one of those players that was very threatening in the open areas of the game, but failed to score from promising play. While he was often on the receiving end of poor passes, Gilroy was still able to put together a few good attacking phases and could have easily scored against the tired Lions defence.
Will Addison 7/10
Will Addison has terrible luck, as his untimely injury not only ended a very promising performance from the 29-year-old against the Lions, but could mean another lengthy spell on the sidelines. He looked increasingly threatening on attack beating five defenders for his 25 metres, while also operating as almost a second playmaker for his exciting backline.
Team of Us. Everyone In.
Vodafone. The main sponsor of the Irish Rugby Team
Download the brand new OffTheBall App in the Play Store & App Store right now! We've got you covered!
Subscribe to OffTheBall's YouTube channel for more videos, like us on Facebook or follow us on Twitter for the latest sporting news and content.