England got the benefit of some poor scrum refereeing as Ireland took home a big win in Twickenham, according to former Ireland flanker Alan Quinlan.
Ireland beat a 14-man England 32-15 in the penultimate round of the Six Nations on Saturday. Charlie Ewels was red carded after just 82 seconds for a high shot on James Ryan that subsequently ruled the lock out of Ireland's next match against Scotland.
However, in spite of being a man up in the scrum for 78 minutes, Tadhg Furlong and company seemed to be stuck in reverse at the set-piece. At least that was how referee Mathieu Raynal saw it.
According to Quinlan, Raynal got the majority of his calls at the scrum wrong in that clash.
'I watched it back about five times... two out of the six were penalties to England' | ☘️@AlanQuinlan1 looked at what went wrong with the Irish scrum against England... or what Mathieu Raynal got wrong | 🏉@GilletteUK | #EffortlessFlow

Full chat ➡️ https://t.co/2TTZGDr56g pic.twitter.com/qAyocappHO

— Off The Ball (@offtheball) March 14, 2022
'It is hard to change the referee's perceptions'
Speaking on Monday's OTB AM, Quinlan revealed what he saw after several viewings of each of the scrums on Saturday.
"I watched it back about five times," Quinlan said. "Obviously, I am open to people having a different opinion and I'm sure they will have.
"I think probably two out of the six were penalties to England. Two or three of them could have been penalties to Ireland, and one of them just should have been reset.
"England were pushing after the engagement, were crabbing to the left and then running around the corner. It is very hard to do anything about that from an Irish point of view."
The likes of Ellis Genge and Kyle Sinckler do not need to resort to such skullduggery, according to Quinlan, as they are both powerful scrummagers without resorting to those tricks.
"They are a very powerful scrum," Quinlan said. "Genge is incredibly strong and physical, and powerful. Sinckler is as well, a good scrummager.
"The question I'll as is how? That has never happened to Tadhg Furlong before. There is nothing he could have done. Genge is running around the corner, and then Tom Curry or the other flanker is sliding up the side and he was getting shoulders into the side of the ribs."
Furlong and Peter O'Mahony each tried to speak to Raynal about what they felt was happening in their reversing scrum. However, once the referee had made up his mind about what was going on in the scrums, it could not be changed.
"It is hard when it happens, it is hard to change it," Quinlan said. "The perception goes into the referee's head."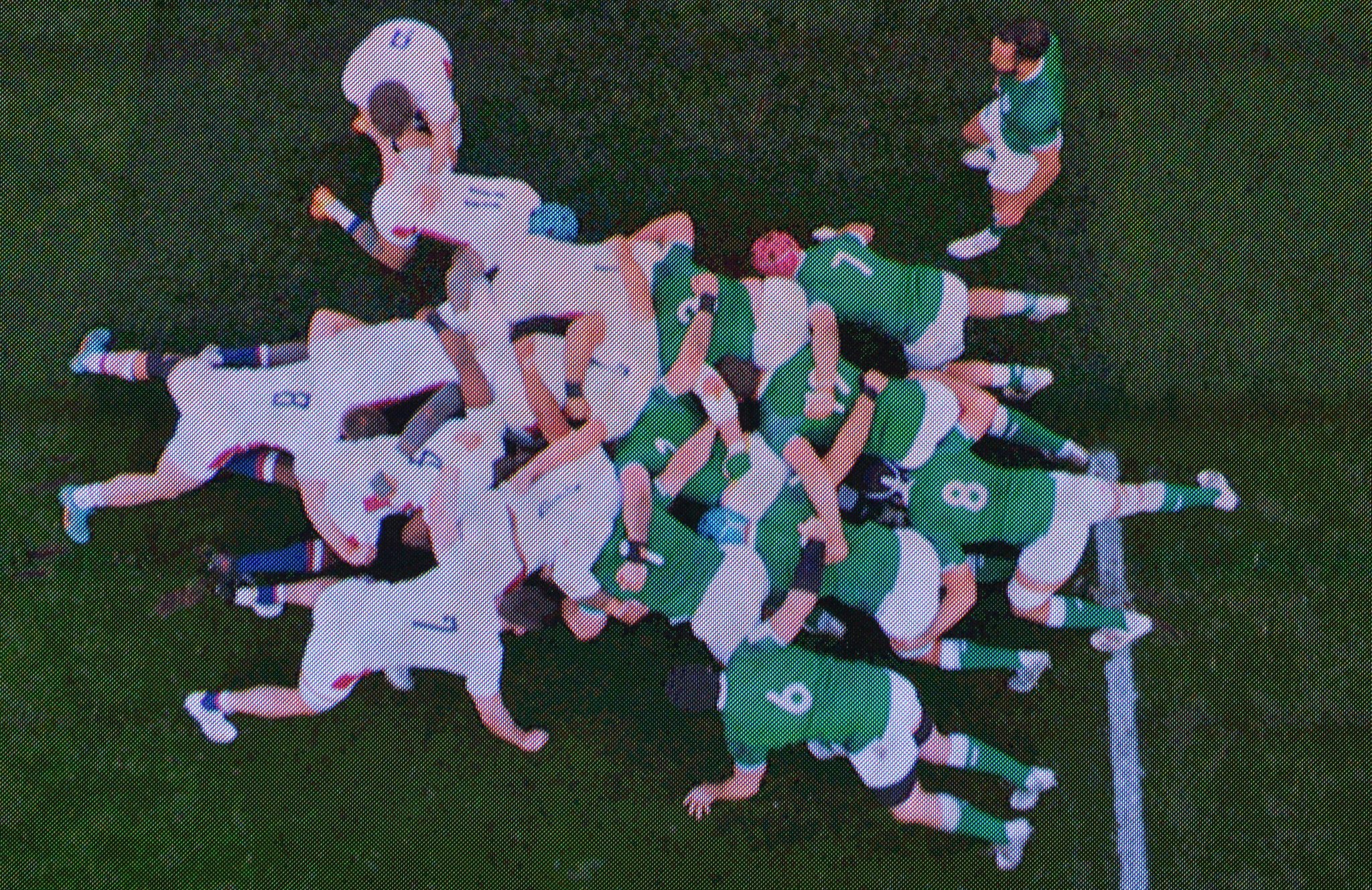 It is a learning curve
Ireland started the game with an already weakened scrum from their first-choice front row, as both Ronan Kelleher and Andrew Porter were absent through injury.
"England are a very powerful scrum," Quinlan said. "Ireland are missing Andrew Porter and Ronan Kelleher, which are a big loss.
"It just kind of capitulated and went to that stage where Mathieu Raynal kept awarding England all the time. They weren't all penalties.
"There is no way Ireland's scrum would capitulate like that six times. I don't agree with him. I watched them back countless times.
"I would urge all the commenters that will say that I am wrong, watch them again. Watch the angles. Watch the overhead camera and look at the angles that at time Genge and Sinckler, where their hips are and the angle they are going in at."
Quinlan feels that the recent lesson in scrum skullduggery will serve to aid the likes of Dan Sheehan in the future.
"Ireland will learn from that," Quinlan said. "Particularly Dan Sheehan. As a hooker, there is a lot of pressure on him. He is big, he is tall and they have got to find a way to maybe stay a bit tighter and change that picture a bit."