Jonathan Sexton had some question marks in the beginning, but has proven his quality to make it to 100 international caps, according to The Red 78's Alan Quinlan.
The Irish captain has been the standard bearer in the green number 10 jersey for 12 years, ever since he stole the jersey away from Ronan O'Gara.
Since then, he has amassed 99 caps for Ireland, while also running out for the British and Irish Lions in 6 test matches. However, on Saturday against Japan, Sexton will make his 100th appearance in the green of Ireland.
Only six other players have ever represented Ireland in over 100 test matches, meaning that Sexton will join the ranks of Irish legends John Hayes, Paul O'Connell, Cian Healy, Rory Best, O'Gara and Brian O'Driscoll as the only players to make a century for Ireland.
At the start of his career, however, it was not automatically thought that Sexton would make the milestone, as he still needed to prove to some his pedigree.
Speaking on OTB AM on the eve of the milestone, Alan Quinlan recalled what Sexton was like when he first joined up with the international squad.
"I was in the Ireland squad when he came in first and started training with Ireland," Quinlan said. "He was quiet, shy and people weren't really sure, even from the Leinster point of view, how good he was.
"What kind of an impact [would he make] and was he good enough for this level? Obviously he came on for [Felipe] Contepomi in that semi-final in '09, and played really well.
"He then delivered in the final and the whole narrative changed around Johnny Sexton. He started to have an impact with Ireland then and there was a battle between himself and Ronan O'Gara for that number 10 jersey.
"They ended up playing together a number of times with Sexton then coming off the bench and being in the centre or vice versa."
While he knows that Sexton has since proven his quality a hundred times over, Quinlan was not sure about the then-young outhalf in the squad.
"I was a little bit unsure what to make of him when he came into the squad at the start," Quinlan said.. "He was quiet and a little standoffish.
"But his true character promptly came out!"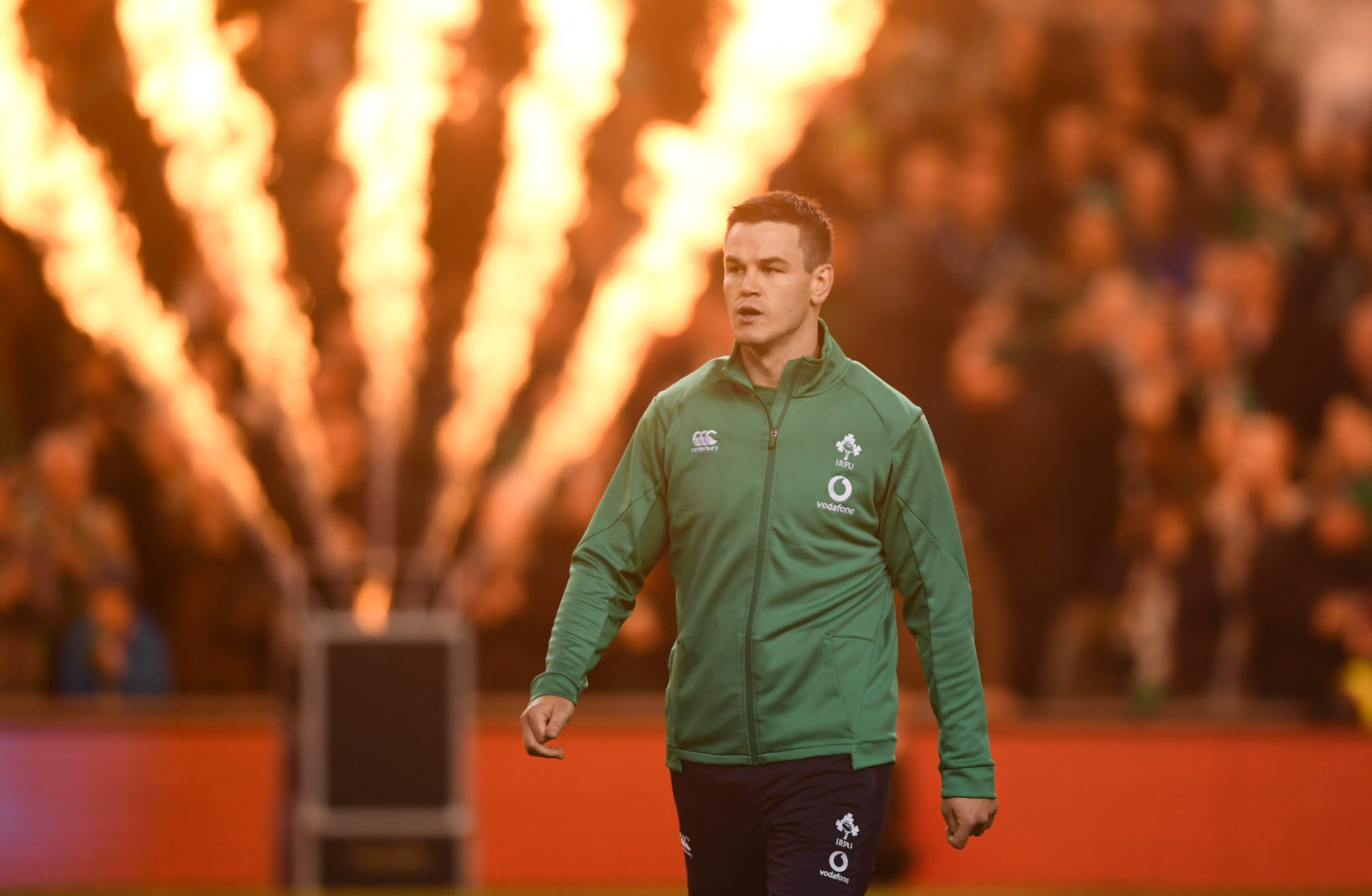 Quinlan is always slow to assign greatness to a player before they have earned it, meaning that Sexton was not unique in having to prove his ability to the former Munster and Ireland flank.
"There would have been a lot of experienced players there, and he was a young player coming in," Quinlan said. "I often looked at players, whether it be provincially or nationally over the years, and be not really sure.
"Some guys, you look at them, and you go, 'geez, they are going to be an international, they are a quality player'.
"Obviously from a kicking point of view, place kicking and kicking to touch, he was very good at all that stuff, but you just weren't sure was he a real out-and-out attacking player.
"An outhalf is a really tough position. Look at the players that have come through since that time. They don't come around, top quality outhalves, too often.
"I think he just grew and grew over the years and became more confident. Obviously the success with Leinster kind of kicked on and gave him the confidence with Ireland."
Since those early days, though, Sexton has become an iconic player for Ireland, and has been vital in some of the biggest matches in recent memory.
For him to play in his 100th test it is more than just deserved, it is fitting.
"He has been involved in so many big games over the years and was so integral to that success," Quinlan said. "The achievement is incredible."
Download the brand new OffTheBall App in the Play Store & App Store right now! We've got you covered!
Subscribe to OffTheBall's YouTube channel for more videos, like us on Facebook or follow us on Twitter for the latest sporting news and content.