Former British & Irish Lions Head Coach Clive Woodward has accused South Africa's Rassie Erasmus of 'distracting' his team ahead of the crucial second test this weekend. 
Defeated by the Lions in Cape Town on Saturday, South Africa must not lose second time out to retain any hope of forfeiting the series entirely.
Regarded as an instrumental figure in the Springboks' World Cup success almost two years ago, Rassie Erasmus, the South African Director of Rugby, has become a "distraction".
So says former Lions and England Head Coach, Clive Woodward.
"Erasmus is proving a distraction for South Africa," the 2003 World Cup winning coach wrote in his Daily Mail column, "while Warren Gatland has been statesmanlike as he prepares a squad looking to close out the series."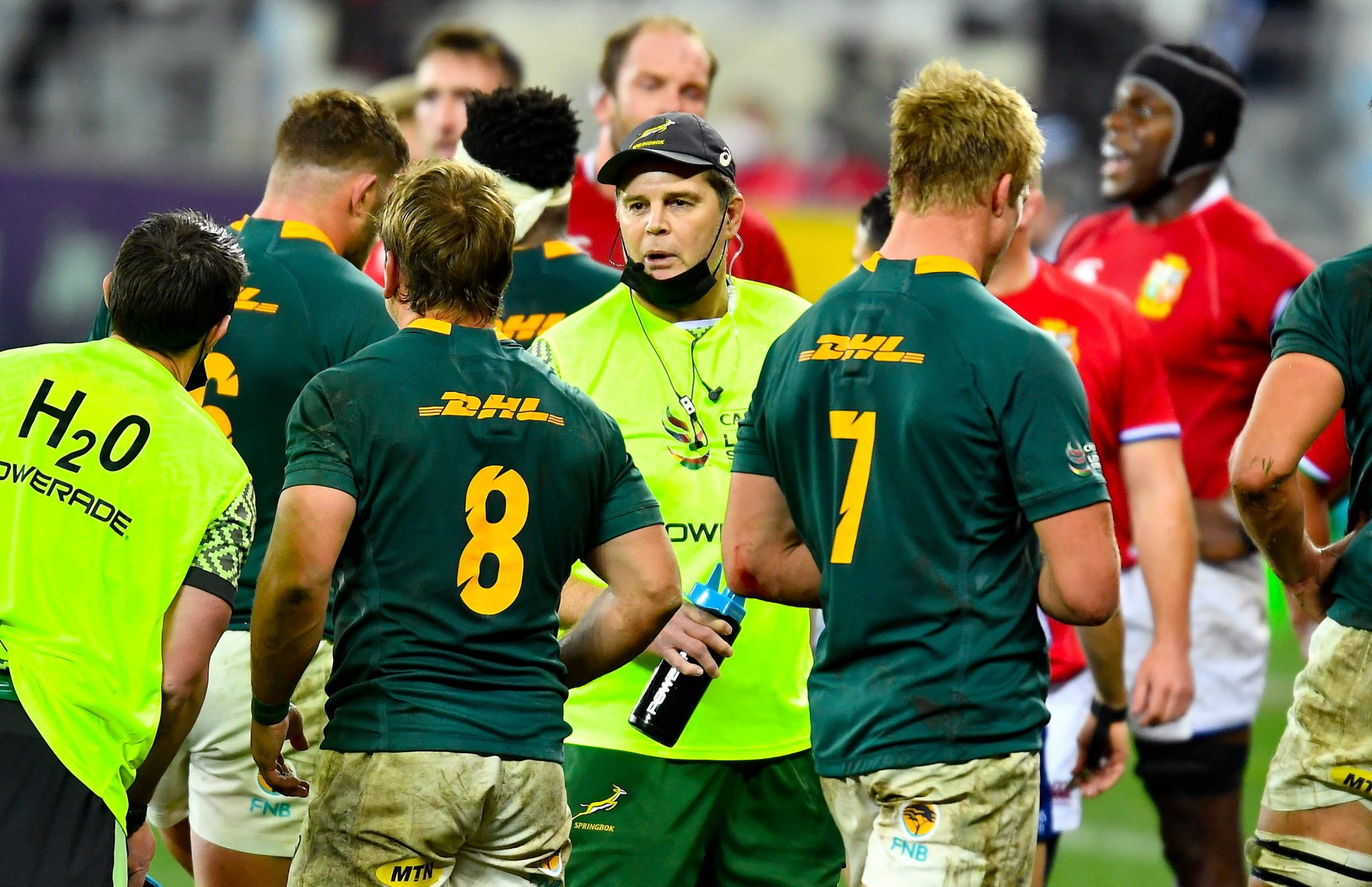 As the "statesmanlike" Gatland strives to make it three successive undefeated Lions tours on his watch, Erasmus has had his focus drawn elsewhere.
"Rassie Erasmus has been getting all hot and bothered on Twitter," Woodward claimed, "[while] the Lions have been concentrating on getting their most important selection of the tour correct."
During Tuesday's media briefing Erasmus claimed that it was not he who operated the mysterious 'Jaco Johan' Twitter account.
An account that had fewer than 100 followers before Erasmus started retweeting its work, 'Jaco Johan' has cleared the 3,500 mark now with the default egg still holding pride of place as its profile picture.
"It's actually why I'm at the press conference," Erasmus said on Wednesday. "I was feeling sorry for Jacques because I knew he would probably get that question. I'm actually not Jaco Johan, I'm Johan Erasmus.
"I follow Jaco Johan because he is a big supporter of us and he's been feeding me some really good clips for a while now. These are some things I've used in the past, he's actually a big supporter and a really funny guy.
"And as to why I'm so active on Twitter, well, I just retweeted one or two things that I thought were quite accurate... I did retweet a few other things I thought were spot on, which is the same as last year."
Thanks. This is rugby - sometimes calls go for you and other times they dont https://t.co/ONZp0uoWJF

— Rassie Erasmus (@RassieRugby) July 25, 2021
On OTB Sports earlier this week, former Lion Gordon D'Arcy and journalist Rúaidhrí O'Connor addressed the issue of Erasmus' Twitter presence.
You can watch that back in full here.
The 2021 British & Irish Lions Tour on OTB Sports with Vodafone. Lead Partner of the British and Irish Lions
Download the British & Irish Lions App, Powered by Vodafone, to stay connected to the Lions this summer.
Download the brand new OffTheBall App in the Play Store & App Store right now! We've got you covered!
Subscribe to OffTheBall's YouTube channel for more videos, like us on Facebook or follow us on Twitter for the latest sporting news and content.