Rob Kearney has told Off The Ball he does not believe there is a widespread doping problem in Irish rugby.
Speaking ahead of the launch of his new book 'No Hiding' on Thursday, Kearney first responded to the idea that basic painkillers being viewed 'like Smarties'.
"I don't think that they were ever really handed out like Smarties," Kearney said.
"Certainly, they were more easily-accessed when I started ten or fifteen years ago. It has tightened up massively in the last number of years. To the point now that only the club doctor can administer drugs between a Monday and Friday.
"I wanted to give a little bit of honest insight in that there were times when I took my fair share of them, and I needed to take them to help me through training or a game.
"If you have got an aid there that enables you to train on a Monday or a Tuesday to get your selected for a team, or allows you to get on the field on a Saturday afternoon, they are some of the decisions that you have to take.
"It gives a little bit of an insight that you are prepared to push your body to the nth degree on that field and do the best that you can."
Rob Kearney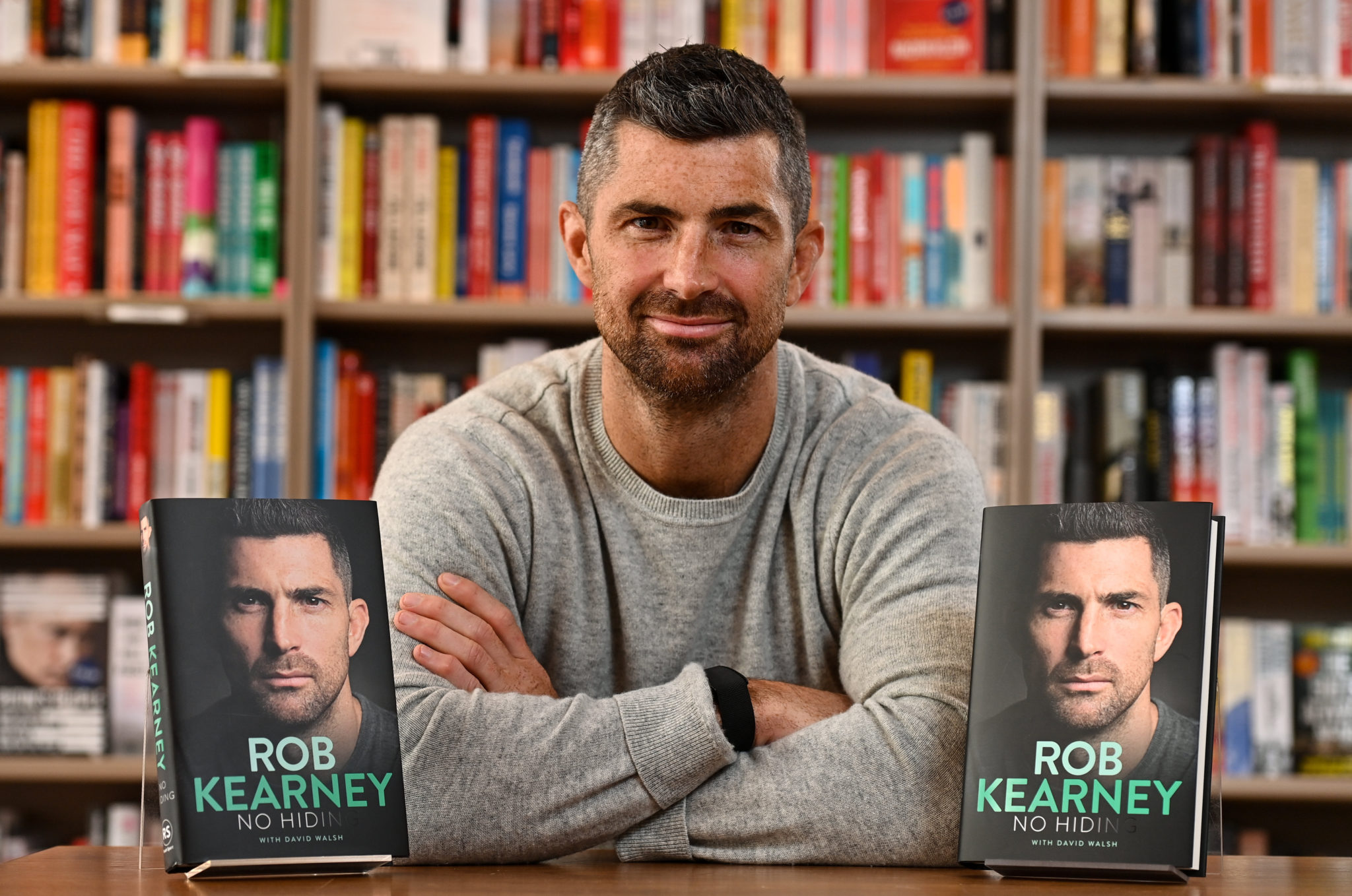 Outside the strict field of over-the-counter painkillers, Kearney believes that doping within Irish rugby is not a problem.
"When I read all these articles, and I see the graphs [...] I wonder if I am unbelievably naive as to what potentially is going on out there. But I can categorically say, in my fifteen years, it has not even been spoken about. It is that much of a non-event - certainly in Ireland.
"I am unbelievably surprised that there is still discussions going on about rugby and doping going on. That is why I wonder if I am being very naive to what is going on in the world.
"But certainly from my perspective, and on this island, I have not been in any way exposed to even discussions about it."
South Africa
With discussions about South Africa entering the Six Nations and South African teams in the Pro 14, attention turned to that nation's track record with doping.
"Further afield, there are probably a lot more fears outside of Ireland about the game. You do have to look at track records and see what has gone on in certain countries down through the years.
"South Africa have had their problems with doping down through the years. You would have to say that they would be probably higher on the list than other countries who have never really had a problem with it.
"It is one of those things that we need to keep a pretty close eye on, and make sure that we are governing it as best as we possibly can."
Team of Us. Everyone In.
Vodafone. The main sponsor of the Irish Rugby Team
Download the brand new OTB Sports App in the Play Store & App Store right now! We've got you covered!
Subscribe to Off The Ball's YouTube channel for more videos, like us on Facebook or follow us on Twitter for the latest sporting news and content.