Ronan O'Gara joined Wednesday Night Rugby to discuss the Lions' first test win against South Africa and what they can do to build on that this coming weekend.
The Lions triumphed 22-17 in the first leg, despite trailing by nine points at half-time, and O'Gara believes COVID recovery in the Boks' squad accounts partly for their second half performance.
Ronan O'Gara on Lions
O'Gara believes that Warren Gatland's side did not so much change their game plan in the second half as tighten the existing one.
"I think that they were a lot more accurate in what they did [in the second half] – high ball and scraps make up such a lot of moments in the modern game.
"No team mustered a Joe Schmidt special out of the first phase of play to break down the opposition. It was more high ball and scraps that was the difference in the end.
"I think that is the dilemma for the South Africans, to be nine points up at half-time and to know that you didn't close out the game. With the game plan that they have, that will pose a lot of questions in their head this week."
Phase play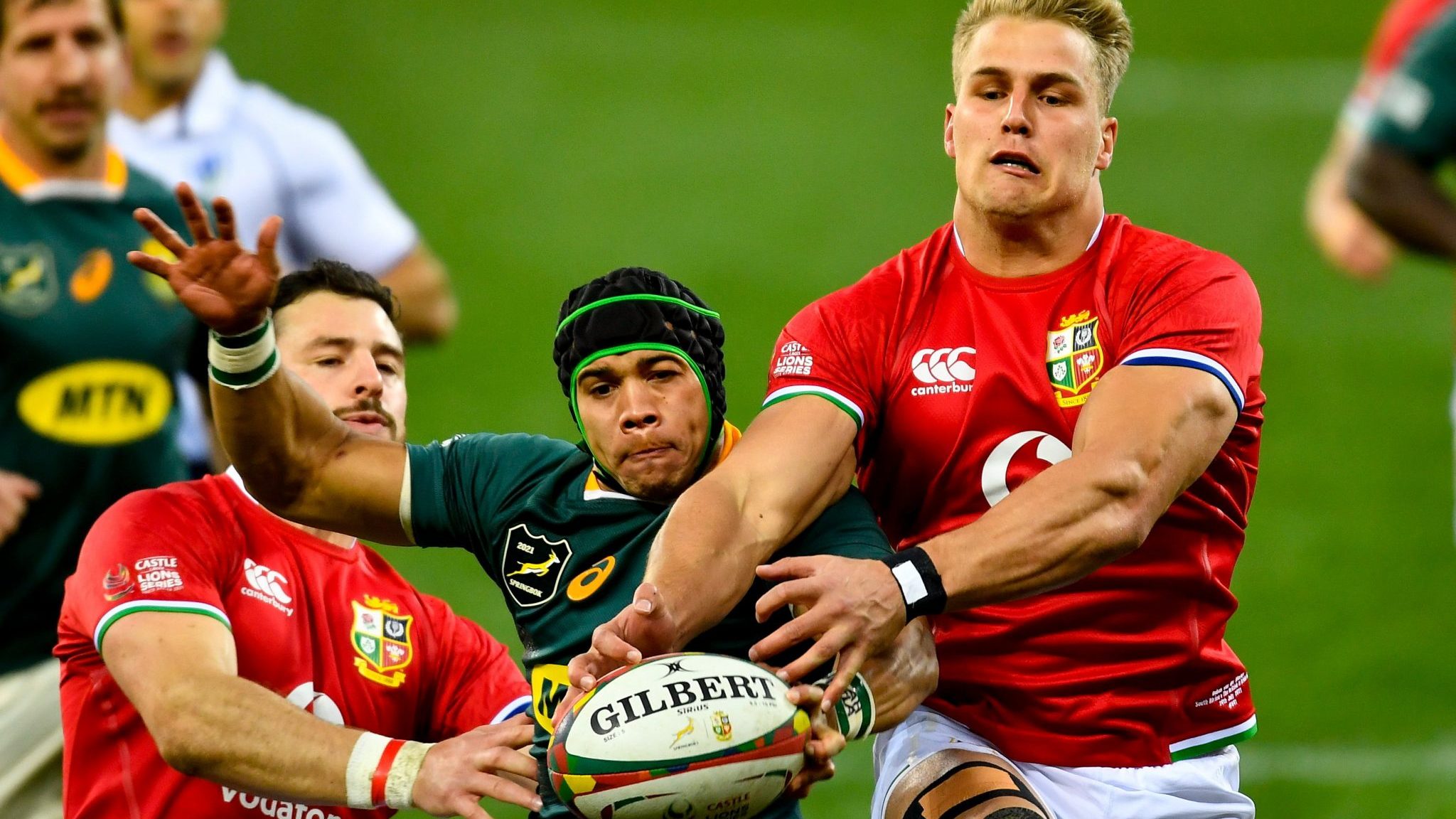 The La Rochelle coach believes that phase play from both sides will be an interesting spectacle this weekend.
"The big bonus for the Lions is that the South African phase game is very unproven, in terms of bringing teams through phases. They look to kick at every opportunity.
"I think that there is probably a big area of improvement in the Lions' phase play as well in terms of stretching South Africa. They know that if they get ball in play, with the tempo that they have and with players recovering from COVID that the Lions will be fitter, more powerful and have more endurance later in the game. That has to start earlier in the game to get the benefit of it."
O'Gara's tactical analysis did not stop there.
"South Africa get very narrow on their kick chase, so when de Klerk or Pollard kicks, they put a lot of focus on around 30 metres around the ball and they go hard off the line. It will just take a little bit more scanning from the outer backs and the inner backs to play the ball out of the back to a forward who can plat it out of the back to an active pivot.
"The risk in that is big because the shooter in the South African defence can kill it 15 metres behind the gain line but if you actually execute it you can have three or four man overlaps on the outside."
Centre choices for Lions
O'Gara believes that Gatland's selection of Chris Harris at 13 suggests a more defensive approach as he would have preferred someone closer to home.
"If you wanted someone direct, it was probably Bundee Aki to fill that role. Chris Harris is good but he's gone under the radar for Gloucester, maybe one or two moments for Scotland where he's been effective. But it is probably the position where there are most questions going into a test because it's so crucial."
TMO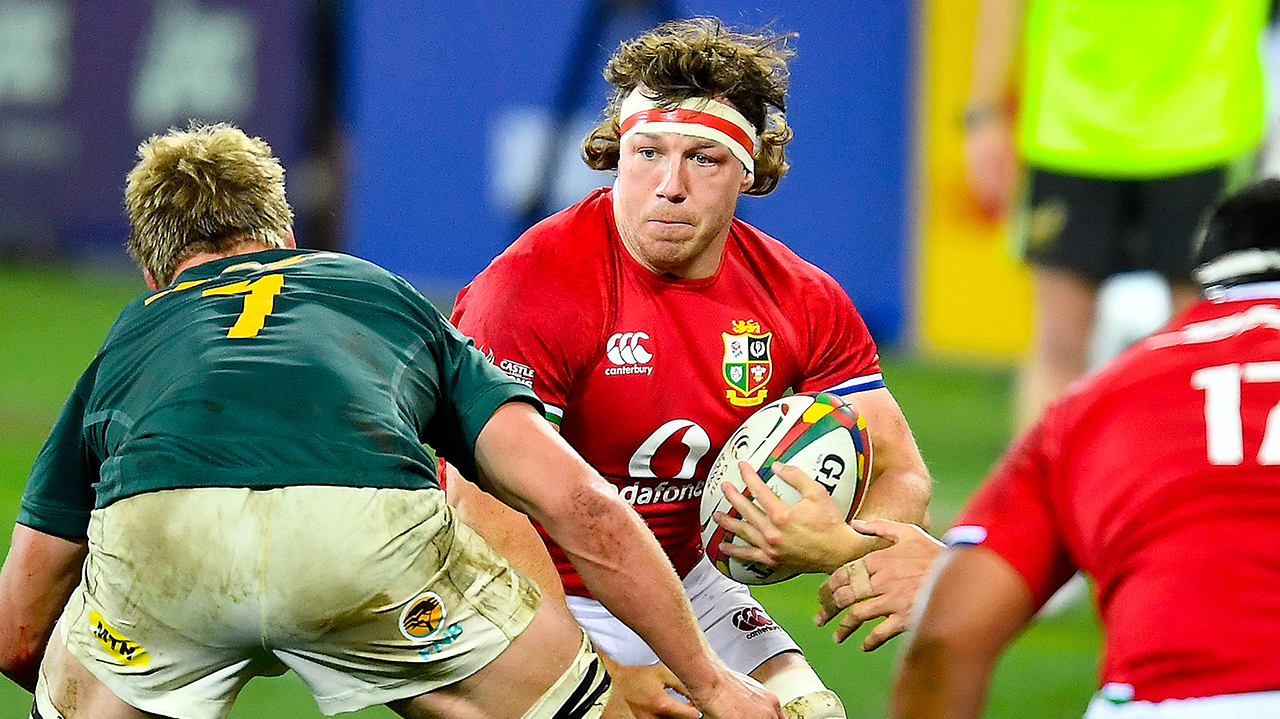 O'Gara believes that the TMO did not cover himself in glory last weekend but that the likelihood is that things will even themselves up over the next two games.
"That was the big one - there was no doubt that it was a yellow card. it probably would have had a big impact on the game because going to 14 it just changes everything," O'Gara said.
" I don't think so, he is hugely experienced and has been in rugby for a very long time. The example of would be someone as good as Owen Farrell, his dad is Andy Farrell, and he's on the bench. You'd like to think that people are strong enough to stick by their convictions - you just have to go into game mode.
"I think that it was really close on the offside on the ball through by South Africa, that could have been awarded a try and I don't think there would have been much disagreement with that decision. That decision went for the Lions, it was a day where they got the rub of the green.
"These things probably work themselves out over the course of a test series."
The 2021 British & Irish Lions Tour on OTB Sports with Vodafone. Lead Partner of the British and Irish Lions
Download the British & Irish Lions App, Powered by Vodafone, to stay connected to the Lions this summer.
Download the brand new OTB Sports App in the Play Store & App Store right now! We've got you covered!
Subscribe to Off The Ball's YouTube channel for more videos, like us on Facebook or follow us on Twitter for the latest sporting news and content.