With less than two weeks to go before Ireland's Rugby World Cup opener against Scotland, captain Rory Best suggested that concerns over his side's lineout may be somewhat premature. 
After a humbling defeat to England, Ireland concluded their World Cup warm-up games with two defeats of Wales away and at home.
Restoring a sense of confidence in a team that has hitherto endured a relatively difficult 2019, concerns regarding Ireland's lineout came to the forefront in light of that heavy defeat at Twickenham.
"We knew we were a couple of weeks behind England," explained Rory Best on Thursday's OTB AM, "where we are now having played some tough games, it makes a big difference.
"There were lots of aspects [of the performance] that weren't acceptable for our standards.
"I wasn't happy with how I played, how the lineouts went or, as captain, how the performance went."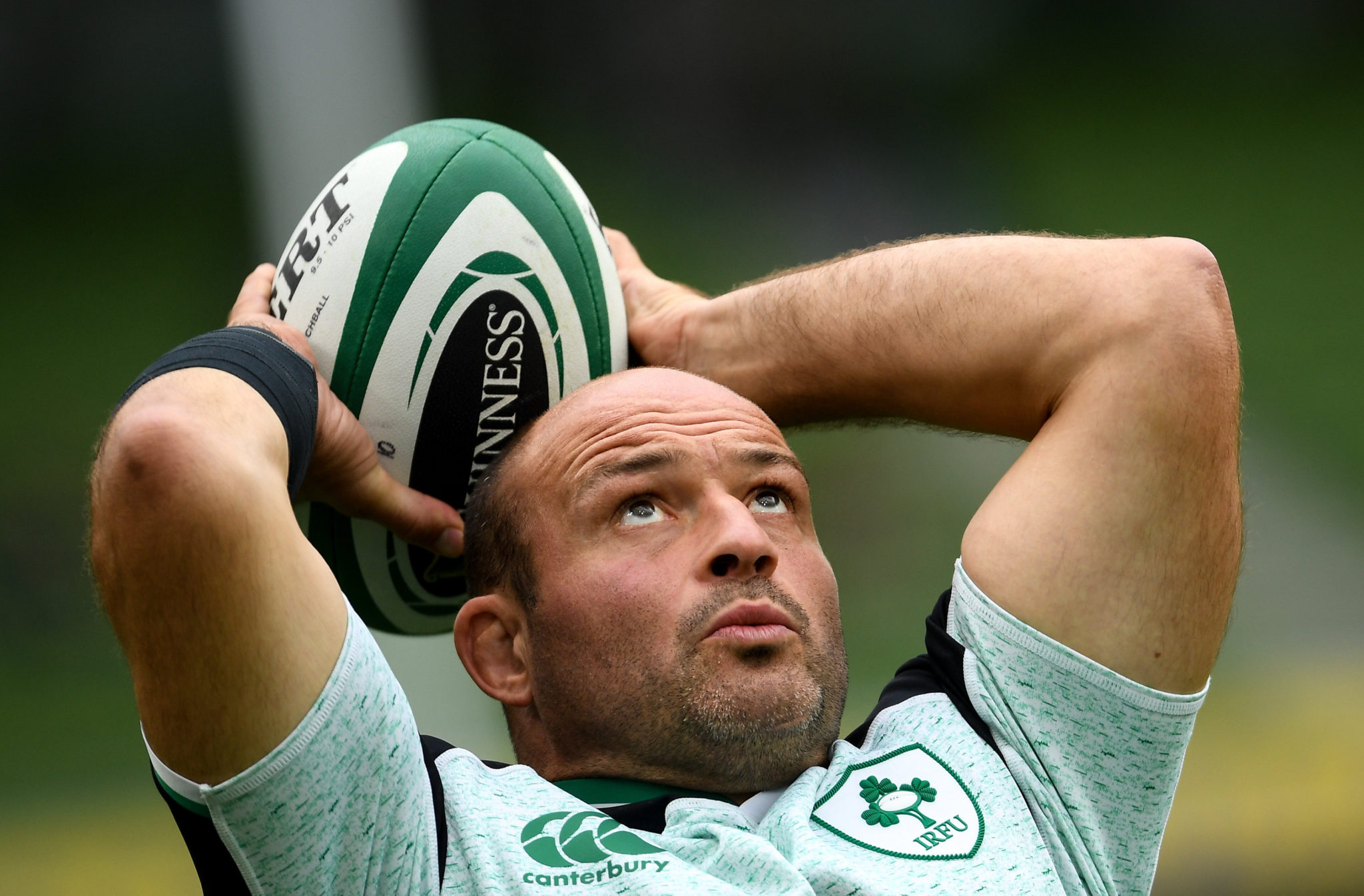 On the field for a little over 50-minutes against England, the issue of Ireland's susceptible lineout came back to Rory Best himself.
Adamant that with increased playing-time Ireland's lineout will become more effective for the World Cup itself, the retiring Best suggested that a certain degree of shadow-boxing was going on in the Irish corner for that record-breaking defeat.
"We were probably a little naive going with the same generic calls," he admitted, "but we didn't want to show too much against England.
"It was a little bit more, 'Right, we need a generic game plan.'"
Nevertheless, the Ulster man believes Ireland will have been hurt by the defeat but will take some solace from the two subsequent defeats of Wales.
Taking on a familiar foe in Scotland for their World Cup opener on September 22, Ireland's attention will immediately turn to Japan thereafter.
Two games that can get Ireland's World Cup campaign off to a positive start, the prospect of a quarter-final clash with South Africa or New Zealand will then offer Ireland the chance of overcoming the limitations of past tournaments.
Irish Rugby Captain Rory Best is working with Specsavers in tackling the stigma associated with hearing loss in their 'Don't Suffer in Silence' campaign…
For more information – check out www.specsavers.ie/hearing
Subscribe to Off The Ball's YouTube channel for more videos, like us on Facebook or follow us on Twitter for the latest sporting news and content.