Ex-Munster man Alan Quinlan looked ahead to Leinster's Champions Cup quarter-final against Saracens on Monday's OTB AM.
Leo Cullen's men will be looking to continue their unbeaten run of 25 games when they take on Sarries on Saturday.
Quinlan believes that Leinster will need to improve from their performance in the PRO 14 final last weekend.
"[Leinster will need to] hang on to the ball a little bit more, they had a couple of turnovers again at the weekend," Quinlan said.
"Ulster made a fight of it, they were physical, they were aggressive, and they disrupted them.
"The lineout is probably a little bit of an issue as well, it is a concern, I think Leo Cullen spoke about that."
Both Saracens and Leinster have known that they will be facing one another in the quarter-finals since the lockdown.
Saracens are focused
While Leinster split their focus between the PRO14 and the Champions Cup, Quinlan thinks that Mark McCall's men were only focused on Leinster.
"I think Saracens are a team [whose] sole focus will be on this game," he said.
"From when they got the 70-point deduction, effectively relegated, they lost two pool games against Racing and Munster in the pool rounds in Europe.
"Leinster are six out of six, the only other side to do that were Toulouse, and their reward is Saracens.
"They wouldn't say this, but at the time you just think, 'Oh God that's the last team you want to play against in a knockout stage.'
"Particularly with all of the issues they've had, all the negativity, all the criticism."
Both sides have a good history of producing talented internationals through their academy systems.
This, along with their success over the last ten years, has seen the two sides become the most powerful in Europe, according to Quinlan.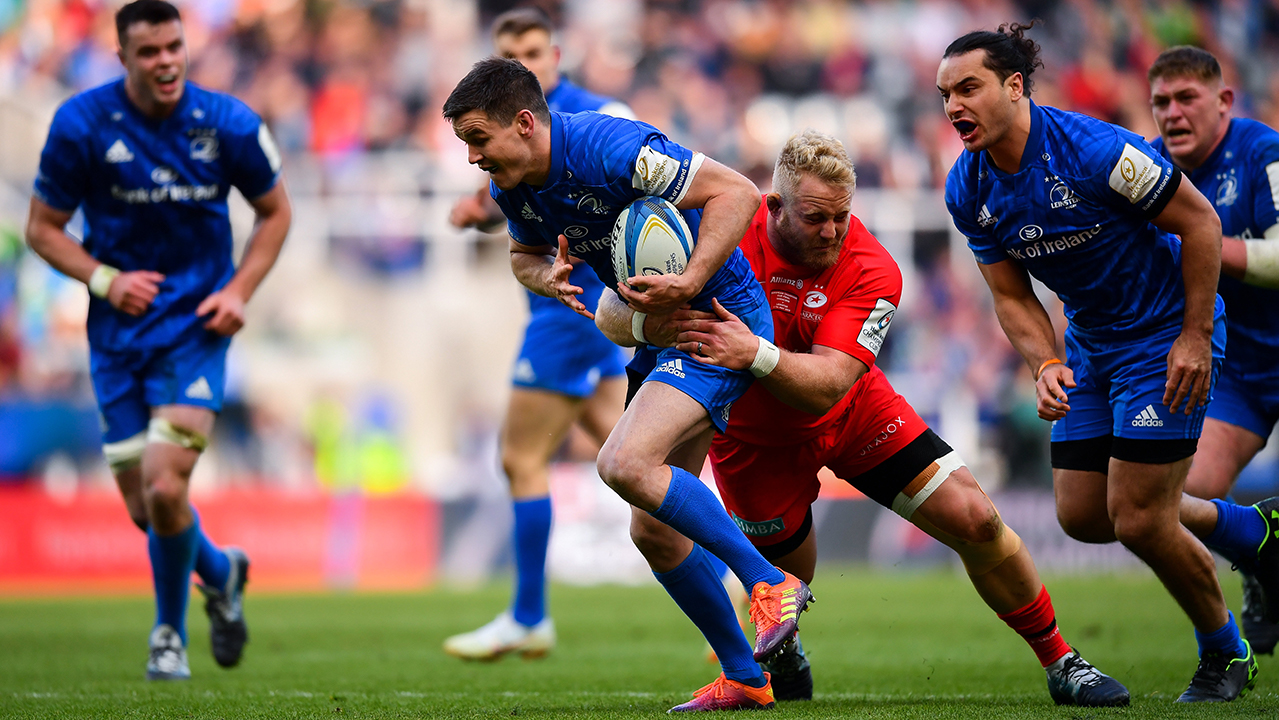 He does think that this will be weakened Saracens side though.
"Saracens will be a bit weakened obviously with Owen Farrell gone," Quinlan said.
"He really dictates the tempo, the aggression and the attitude that has made Saracens a success in bullying teams.
The English side has not had the greatest of runs post-lockdown, losing three out of seven matches.
But Quinlan does not think this will hinder their chances.
"They've played seven games since they've come back in the premiership, but they've just mixed and matched, trying to integrate and get some game time for their internationals.
"Leinster need to improve and there is room for improvement there.
"You can't let a team like Saracens have 58% possession, because they have the ability to hurt you with their relentless pressure and with the quality that they have."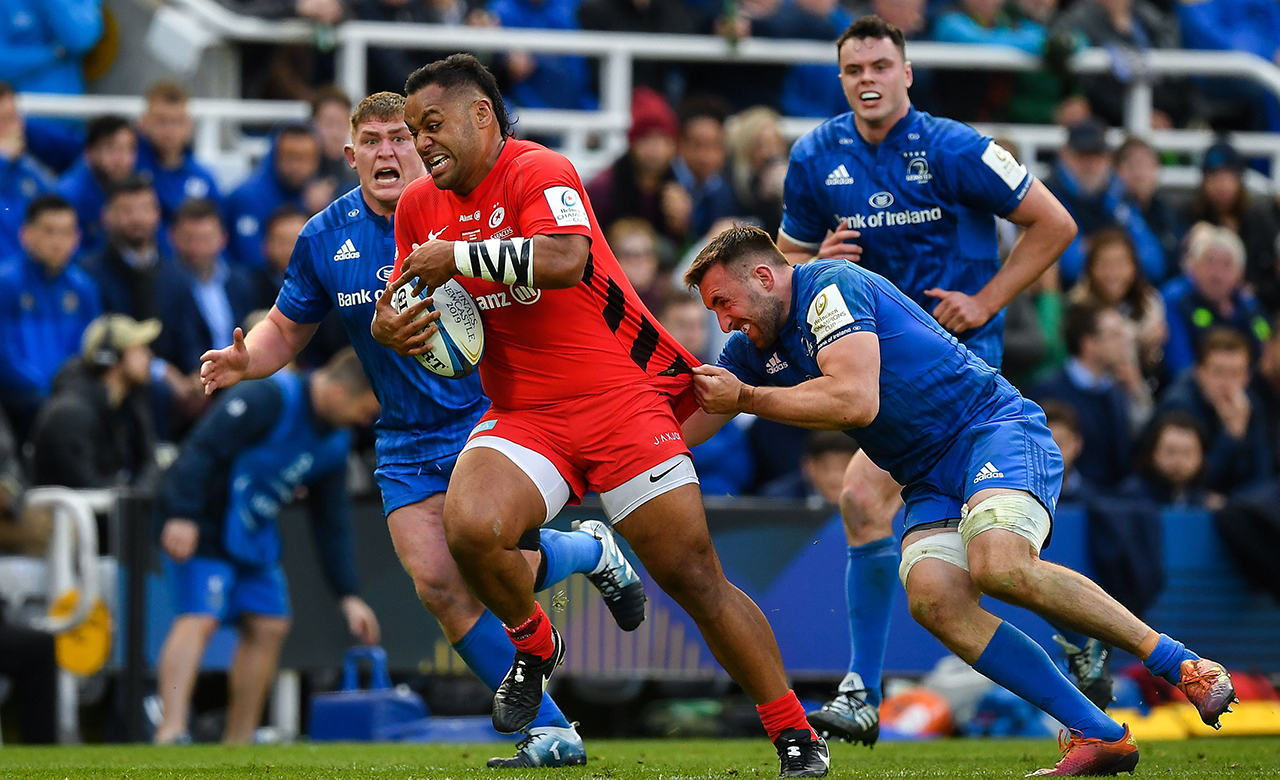 Big players for big matches
Quinlan thinks that Leinster will have to shut down Saracens' big players both on attack and defence in order to win.
"Someone like Brad Barritt, [Sean] Maitland, Elliott Daly, these guys can hurt you in the backline," Quinlan said.
"Itoje will make it really difficult, Jackson Wray, the Vunipola brothers, you can roll off a lot of very strong, powerful characters there who won't be daunted by the fact that their playing Leinster.
"They'll understand how good Leinster can be, but they'll feel that they can physically get in amongst them and really pack more of a punch than Munster or Ulster at the weekend."
Saracens' front row of Vunipola, Jamie George and Vincent Koch will be the biggest test for Leinster in the tight five since returning to play.
In particular, Mako and Billy Vunipola are big ball carriers for the English club that Leinster will need to stop early.
"[The Vunipolas], if they're in the game, they can really cause problems for the opposition, at international level, at any level.
"Billy Vunipola, when he plays well, England win and Saracens win.
"When he gets over the gain line, when he hurts the opposition [they win].
"If you stop him, which is not easily done, you take away a huge amount of the opposition's ability to get over that gain line and generate plays off him.
"I suspect they'll go with [Will] Connors to try and nullify that effect and stop Billy Vunipola."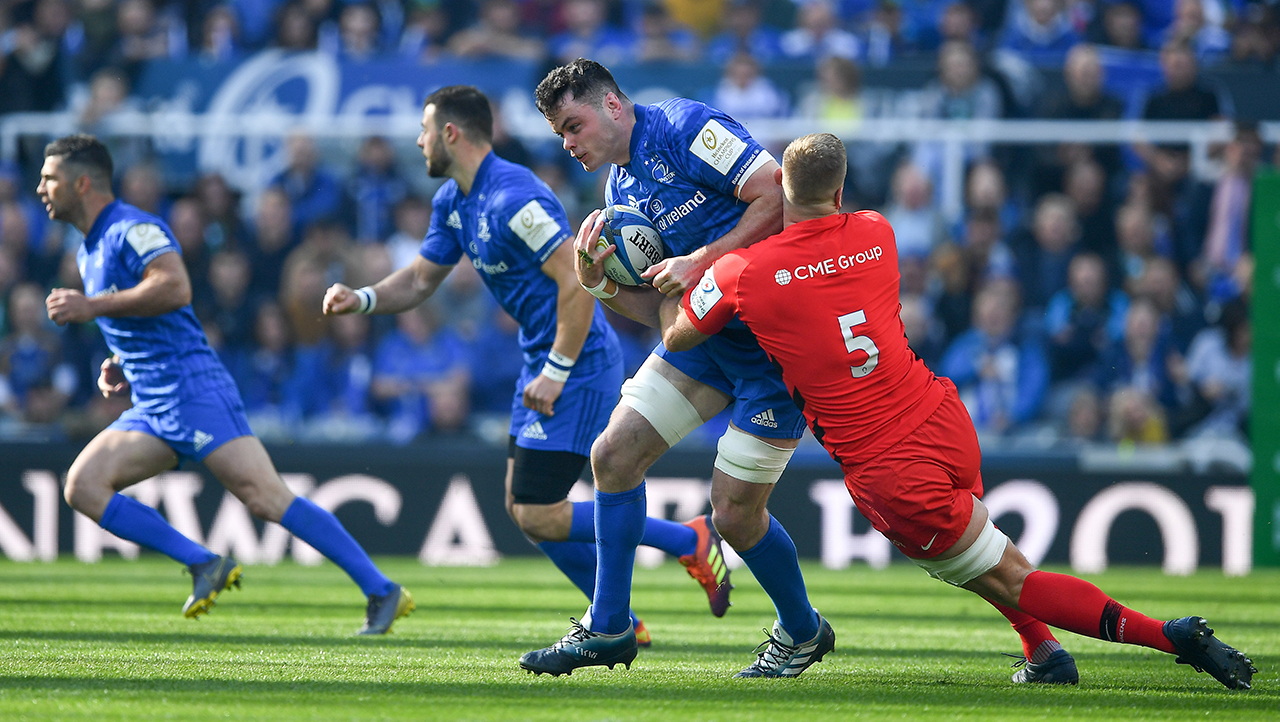 Physical dominance
With all of their powerful carriers and defenders, Quinlan thinks that Saracens will want to get into the faces of Leinster in order to break them physically.
"The template will be to be unbelievably aggressive and get in Leinster's faces," he said.
"We've seen England do it with Ireland in the last couple of years with an incredible amount of intensity off the gain line when they don't have the ball and just put massive pressure.
"I think Leinster have got to be shrewd in the way they play this game and play in the right areas, but the aggression and the power is going to go up another level."
Download the brand new OffTheBall App in the Play Store & App Store right now! We've got you covered!
Subscribe to OffTheBall's YouTube channel for more videos, like us on Facebook or follow us on Twitter for the latest sporting news and content.