Into his second season with Racing 92 in France, former Munster man Simon Zebo retains a deep, unshakeable distaste for Leinster. 
During Off the Ball's sit-down with former Munster head coach Rob Penney, the New Zealander highlighted the futility of trying to forge a hatred of Leinster in Munster's Dublin-born Andrew Conway.
Leaving Leinster for Munster in 2013, Penney argued against the possibility that one like Conway could ever realistically 'hate' his native province.
Simon Zebo does not subscribe to Rob Penney's assessment, irrespective of how highly he speaks of his coaching capabilities.
"I said it to him every day," he explained of his attempts to ensure that Andrew Conway shared his distaste for Leinster in an interview with Off the Ball.
"I don't care where he's from, if he's wearing that red jersey you hate Leinster, that's the way I was brought up.
"It's a rivalry, you know? It's inside you, it's not something you gloss over and say, 'Oh, we're playing our friends.'
"They're your friends after, but I don't want that team to do well ever ... I want them to lose all the time."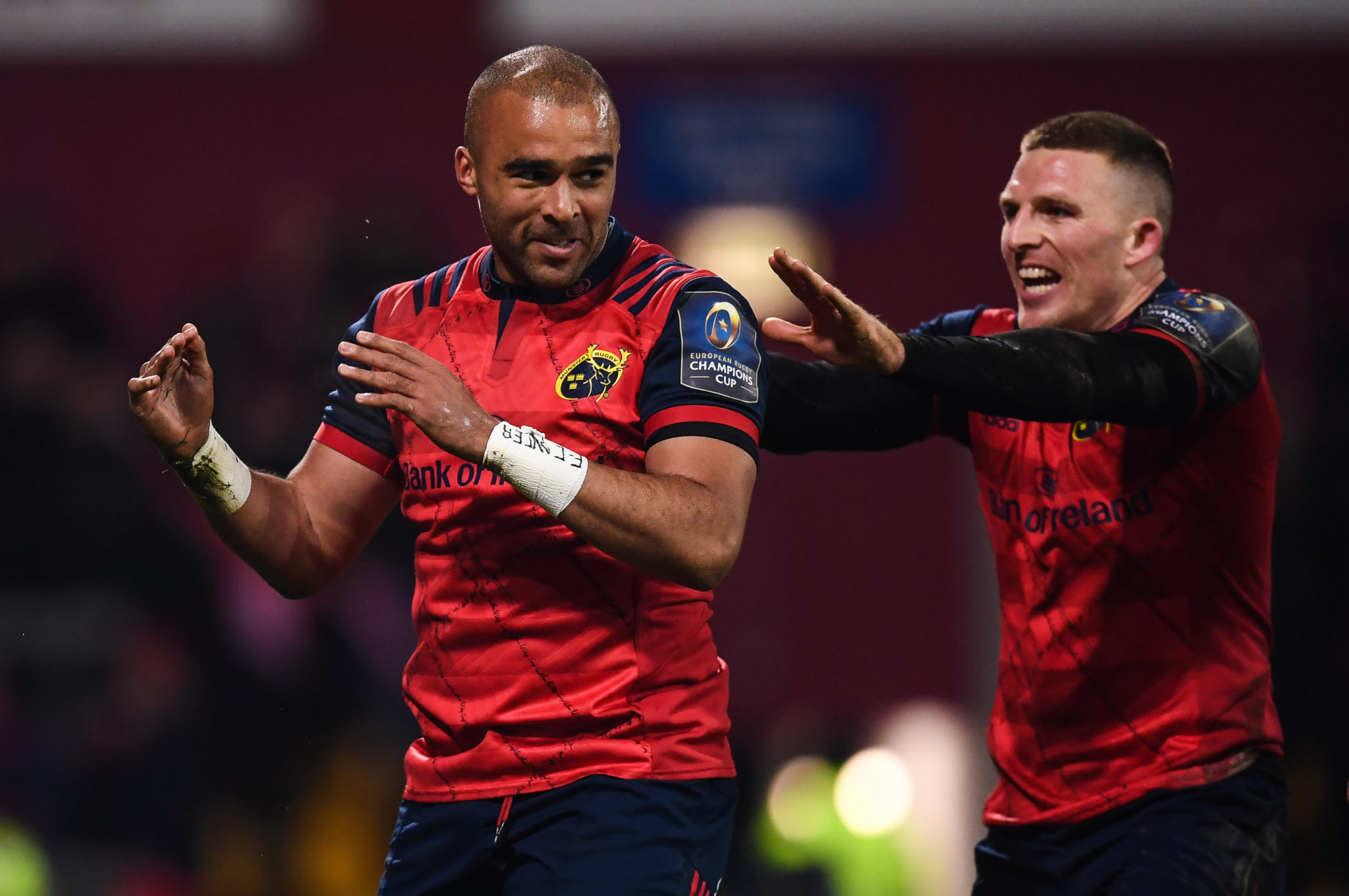 Happy with his decision to leave Munster for France's Racing 92 in 2018, the Cork native considered the possibility of one-day joining Leinster - briefly.
"Never, no, no, not in a million years," he stated defiantly.
"No, it would never, never happen. I hate, hate that team. I would love to play them one day when I'm with Racing.
A refreshingly honest endorsement of the inter-provincial rivalry, it is an element of the sport that Zebo loves.
As for those who may not like his full and frank assessment of his thoughts about Leinster: "They can blow-in and blow-out the same way."
Paddy Power Rugby Ambassador Simon Zebo was speaking in Dublin yesterday following Ireland's victory over Russia
Download the brand new OffTheBall App in the Play Store & App Store right now! We've got you covered!
Subscribe to OffTheBall's YouTube channel for more videos, like us on Facebook or follow us on Twitter for the latest sporting news and content.