With the men's Six Nations officially in the books and France deserved Grand Slam champions, it is time to break down the best XV from the championship.
While it was originally intended for the team to be comprised of at least one player from every country, the performances of England and Italy meant that that was not entirely possible. Additionally, the best performing Welsh players could only crack the bench.
However, the development of Italy in the final two rounds meant that there are a few Italian honourable mentions.
In order to qualify for the team of the tournament, a player needed to have played in at least three of their country's five matches.
Finally, if a player is capable of playing in a different position, they could be moved there, even if they only got game time elsewhere o the field this year.
Six Nations team of the year
1.    Cyril Baille
With Andrew Porter being ruled out through injury, and the improvements with ball in hand of the French loosehead, this change had to be made.
In the opening two rounds of the championship, the French tight five were too one dimensional, however in the last three rounds all five began to offload more frequently, and Baille's offload against Scotland was second to none over the course of the entire competition.
Notable replacements: Andrew Porter, Ellis Genge
2.    Julien Marchand
Marchand has been fantastic throughout the competition. He is physical, but still has the handling ability of a loose forward.
He is arguably the most accurate lineout thrower in the northern hemisphere, and he has been part of one of the best front rows in world rugby over the course of the calendar year.
A special mention for Dan Sheehan who was involved in all five games, and has been excellent across the board.
Notable Replacement: Dan Sheehan
'Uini Atonio is probably the most athletic 145kg player you'll ever meet' | 🇫🇷@Stephan_KG looked at the frightening dominance of France's front row after they won the Grand Slam | 🏉@GilletteUK | #EffortlessFlow

Full team of the tournament ➡️ https://t.co/9EkEHDywtq pic.twitter.com/1PmsLdOUvl

— Off The Ball (@offtheball) March 23, 2022
3.    Uini Atonio
After his performances against France and England, Tadhg Furlong cannot remain in the starting XV. For all the talk that Furlong and Porter have evolved the art of being a prop, they still need to do the fundamentals of winning scrums.
Regardless of whether or not you believe Matthieu Raynal got the scrum penalties wrong, Furlong was stuck in reverse against Genge and Baille.
Uni Atonio has been the standout tighthead in the traditional sense, as he has been the best out and out scrummager of the championship by some margin.
The 145kg powerhouse, while not as mobile or creative as Furlong, has also been a dominant carrier and it will be interesting to see how he and the rest of the French front row go against the likes of New Zealand and South Africa.
Notable replacement: Tadhg Furlong
4.    Paul Willemse
Willemse was the replacement lock after the first two rounds, but following on from the strong performance against Ireland, Willemse was massive against Wales.
His continued good form, and the fact that he bullied Adam Beard means that the two have to swap positions.
However, the Welshman deserves a mention if nothing else for his massive maul defensive efforts, which will come in handy as Wayne Pivac and his men hope to recover from a dismal Six Nations.
Notable replacement: Adam Beard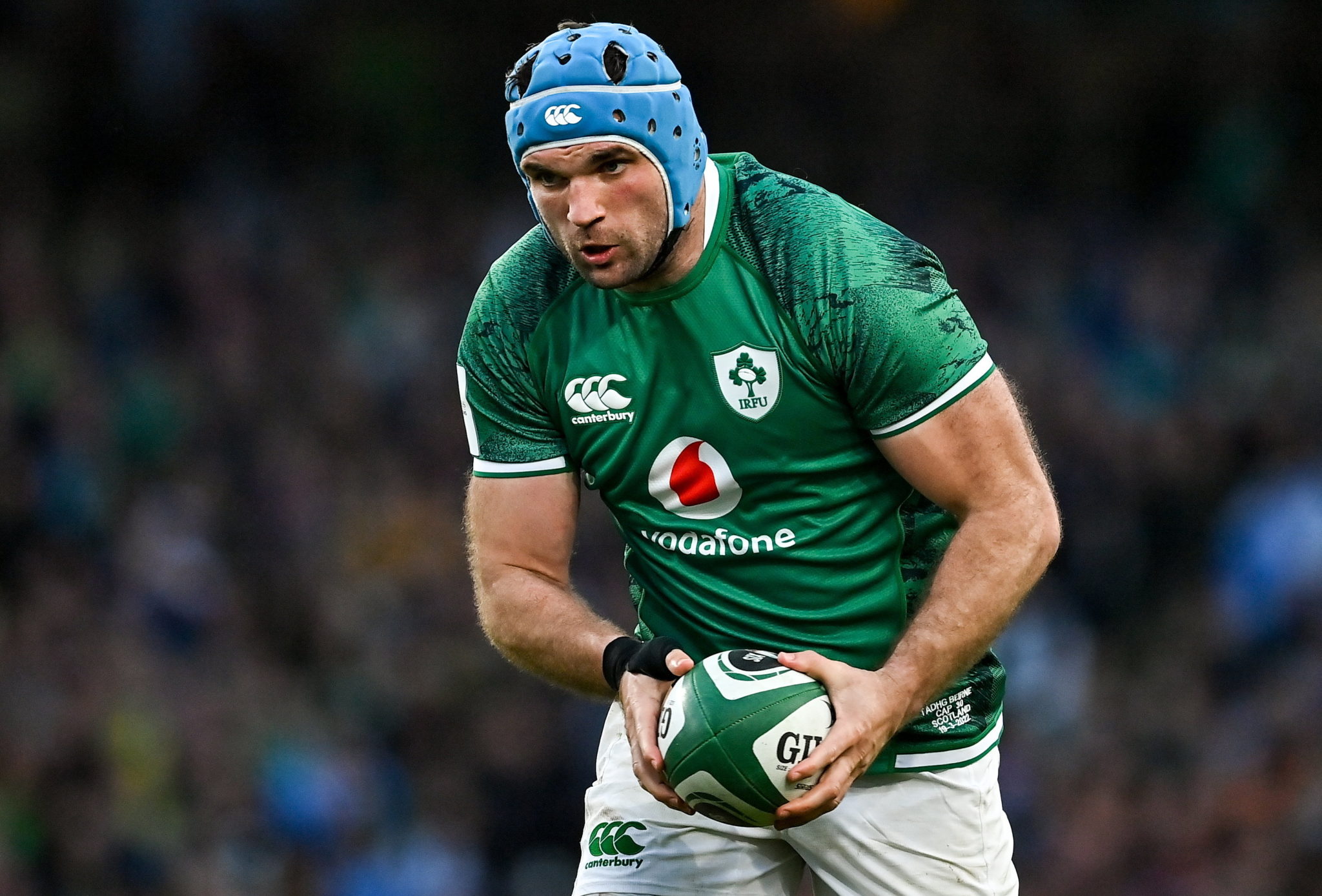 5.    Tadhg Beirne
Beirne has been undroppable in every game for Ireland, with his work-rate up there with the best in each round.
He is one of the main reasons that Ireland's ruck speed was as fast as it was throughout the championship, and there was not a game in which he did not have at least three turnovers.
Notable replacement: Cameron Woki
6.    Hamish Watson/Rory Darge
Hamish Watson or Rory Darge, take your pick. While both are technically openside flankers, they can just as handily do the job on the blindside. The Scottish pair, when on the pitch together, are reminiscent of David Pocock and Michael Hooper.
If they are anywhere near the ball when the carrier goes to ground, it is a turnover to Scotland. While the mullet of Watson is favoured here, purely for his experience, Darge can slot in equally well. It is not cheating!
Notable replacement: Michele Lamaro
7.    Josh van der Flier
It was a tough decision to keep Josh van der Flier in the starting line-up. Not that he doesn't deserve to be in it, but it was a tough call to not include Francois Cros in the starting XV.
Van der Flier is a big ball carrier, and while he lacks a little bit of physicality, he has been phenomenal throughout the championship.
Notable replacement: Francois Cros, Tadhg Beirne
8.    Gregory Alldritt
While he was the best forward for France up until round four, Alldritt somehow managed to drop more balls against Wales than he had over his entire international career combined.
This one performance is not enough to drop him from the team of the tournament altogether, it does mean that his replacement came a lot closer to taking over.
Alldritt is one of the best eighthmen in World Rugby, and will be a major factor if France do win their first World Cup in 2023.
Notable replacement: Taulupe Faletau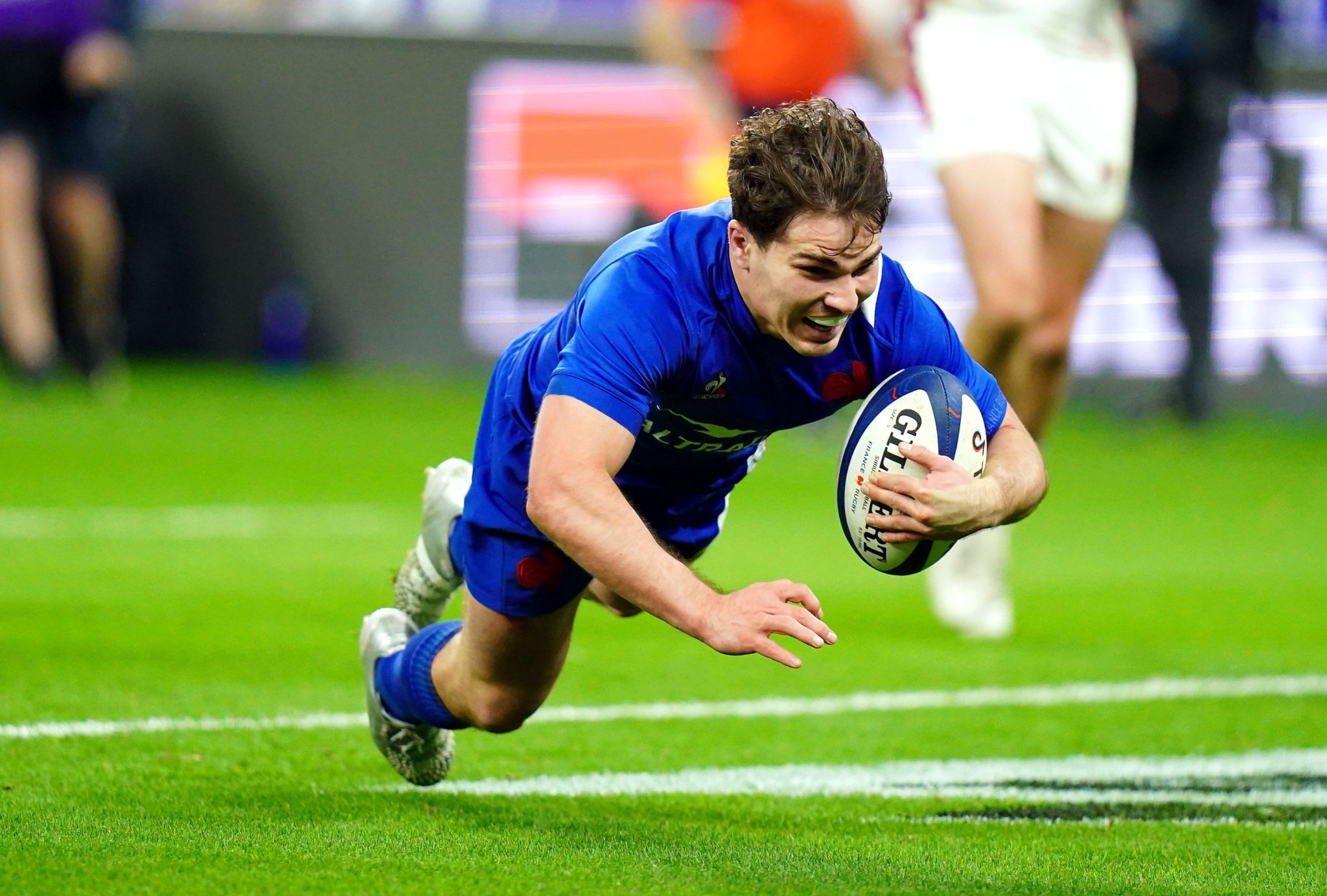 9.    Antoine Dupont
Could it really be anybody else? Dupont was World Player of the Year last year, and if you look back at his form it is actually incredibly hard to argue against that.
He scored a brilliant try against Ireland in a matter of seconds and was the general, leading his French troops to victory.
However, it will be interesting to see how Dupont copes with a truly struggling forward pack, as no team thus far have tested them as much as New Zealand or South Africa might in the physical side of the game.
Notable replacement: Jamison Gibson-Park
10. Romain Ntamack
Poalo Garbisi is a very exciting prospect, and if this was the XV this time next year, he will likely be taking the starting jersey.
However, Romain Ntamack has to maintain his starting 10 spot. He bossed the highly-talented French backline around throughout the Grand Slam winning campaign, and has become the second most exciting part of watching France at the moment behind Dupont.
Notable replacements: Paolo Garbisi, Dan Biggar
11. Mack Hansen
Mack Hansen is not the best winger in world rugby at the moment, nor was he the out and out best wing of the Six Nations, however the reason he keeps his spot is his energy and work rate off the ball.
No other winger in the championship did as much work off the ball as Hansen throughout the Six Nations, and he has the attacking flare to stand up against the best.
While his defensive efforts were not spectacular, they were far from poor too.
Notable replacement: Ange Capouzzo, the star of Italy's first win in seven years.
What a way to earn your first win in Cardiff, and break a 36-game losing streak in the #GuinnessSixNations | 🇮🇹pic.twitter.com/lk4xuV69qK

— The Rugby Channel (@rugbychannel15) March 19, 2022
12. Chris Harris
In a move that might surprise many, including some of those in Scotland, a Scottish centre takes the starting 12 spot.
The Scot has been a brilliant ball carrier all tournament, even though some of his breakaways have led to nothing (see Stuart Hogg's dropping of a somewhat speculative pass against France).
He is known for his defensive work rate, which has not let the Scots down this year, but his attacking form has really improved in this Six Nations.
Jonathan Danty also just misses out on the team for two reasons: 1. He got less game time than he should have, 2. There are too many Frenchmen in the side.
Notable replacement: Jonathan Danty
13. Gael Fickou
The French backline is scary at the moment. And as a neutral in this year's Six Nations, it is spectacular to see. Fickou was one of if not the most consistent tacklers in the championship, with an 87% tackle success rate in one of the most difficult channels to mark.
This is particularly notable as Fickou is actually an inside centre by nature, making his turn at outside centre an interesting one.
While his physical attributes helped him get on the front foot on the gainline, it is his ability to run as the dummy runner and open up space out wide for the likes of Villiere and Penaud that makes him a truly dangerous proposition to have in any backline.
Notable replacement: Garry Ringrose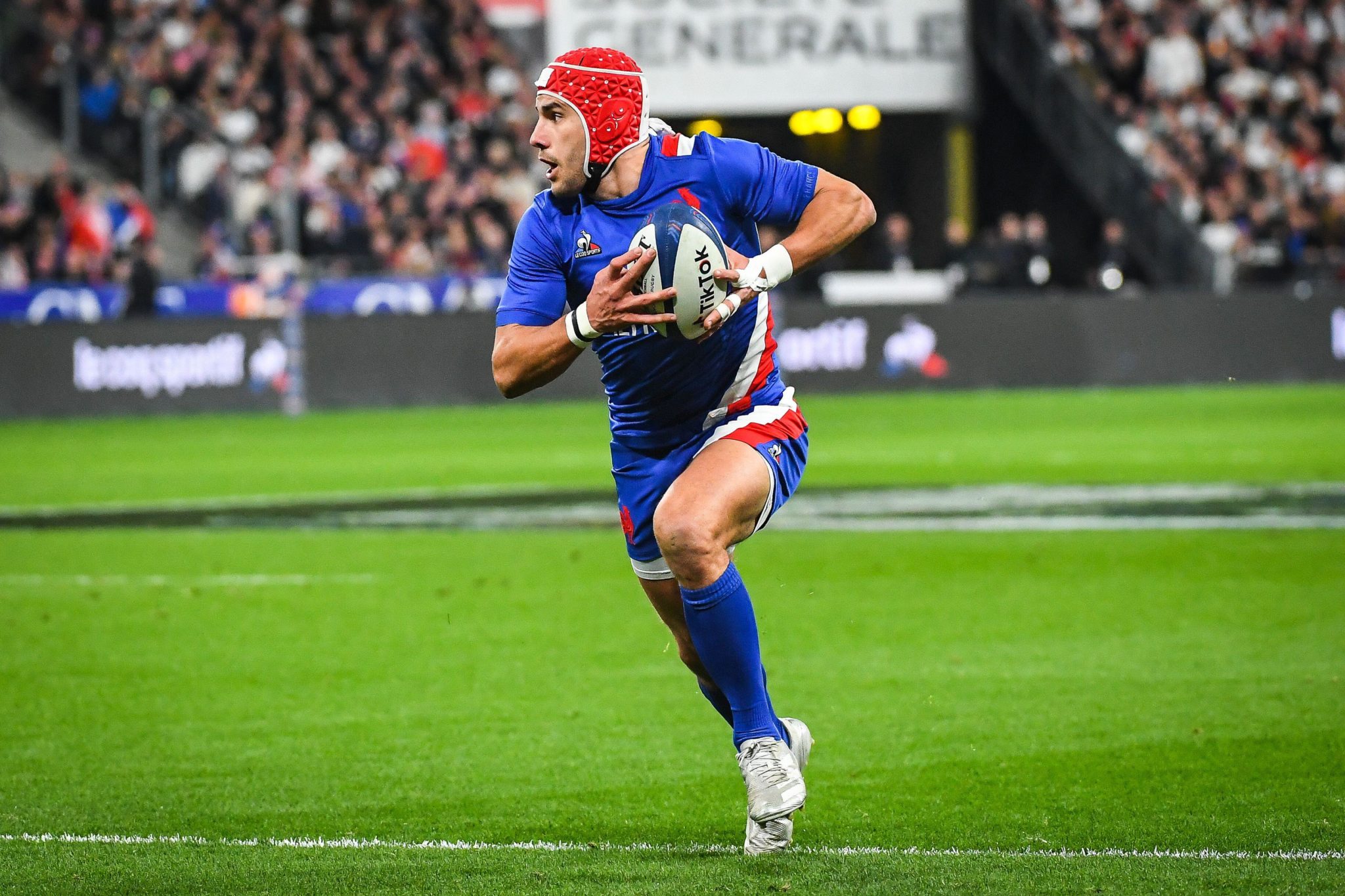 14. Gabin Villiere
Villiere has played on the right wing before, meaning that putting him on the right wing is not playing him out of position, and with the form of both Villiere and Hansen, it is unfair to leave the pair of electric wingers out of any XV.
Like Hansen, Villiere has been involved in almost every attacking phase his side has put together, and he has scored some spectacular tries along the way.
He completes the French contingent in the XV, which has grown as they took over the Six Nations.
Notable replacement: Damian Penaud
15. Hugo Keenan
While Stuart Hogg was the starting fullback after round two, a lot has changed since then, most of all the fact that he has become the most inconsistent player in an inconsistent Scotland side.
So, he has been replaced with the most consistent player on any field at the moment, Hugo Keenan.
He is coolness personified under the high ball, has been defensively excellent, and even offers a sprinkle of attacking flare and unpredictability to Ireland's counter attack, which Rob Kearney never had.
Melvyn Jaminet is a very close replacement though.
Notable replacement: Melvyn Jaminet
'I HAVE AN AFFINITY WITH MUNSTER' | GRAHAM ROWNTREE ON 'IMPECCABLE' VAN GRAAN AND LARKHAM