As people in South Africa contend with a significant spike in COVID-19 cases, journalist Craig Ray joined OTB AM to discuss the impending British & Irish Lions tour of the country. 
A strict adherence to safety protocols will largely limit the prospect of any tourists having a practical bearing on the spread of coronavirus.
Yet, amid increasingly troubling circumstances nationwide, the question is being asked whether it is correct to be hosting such an event as South African people are dying.
"The optics are starting to look bad," journalist Craig Ray explained on OTB AM, citing the circumstances in Gauteng where the Lions will first arrive.
"We're now getting to a situation where there are some hospitals in Gauteng where patients are dying in hallways, that's how serious it is.
"The spike [of positive cases] is higher than it ever was in the second or first wave - especially in Gauteng - and we're not even near the peak yet."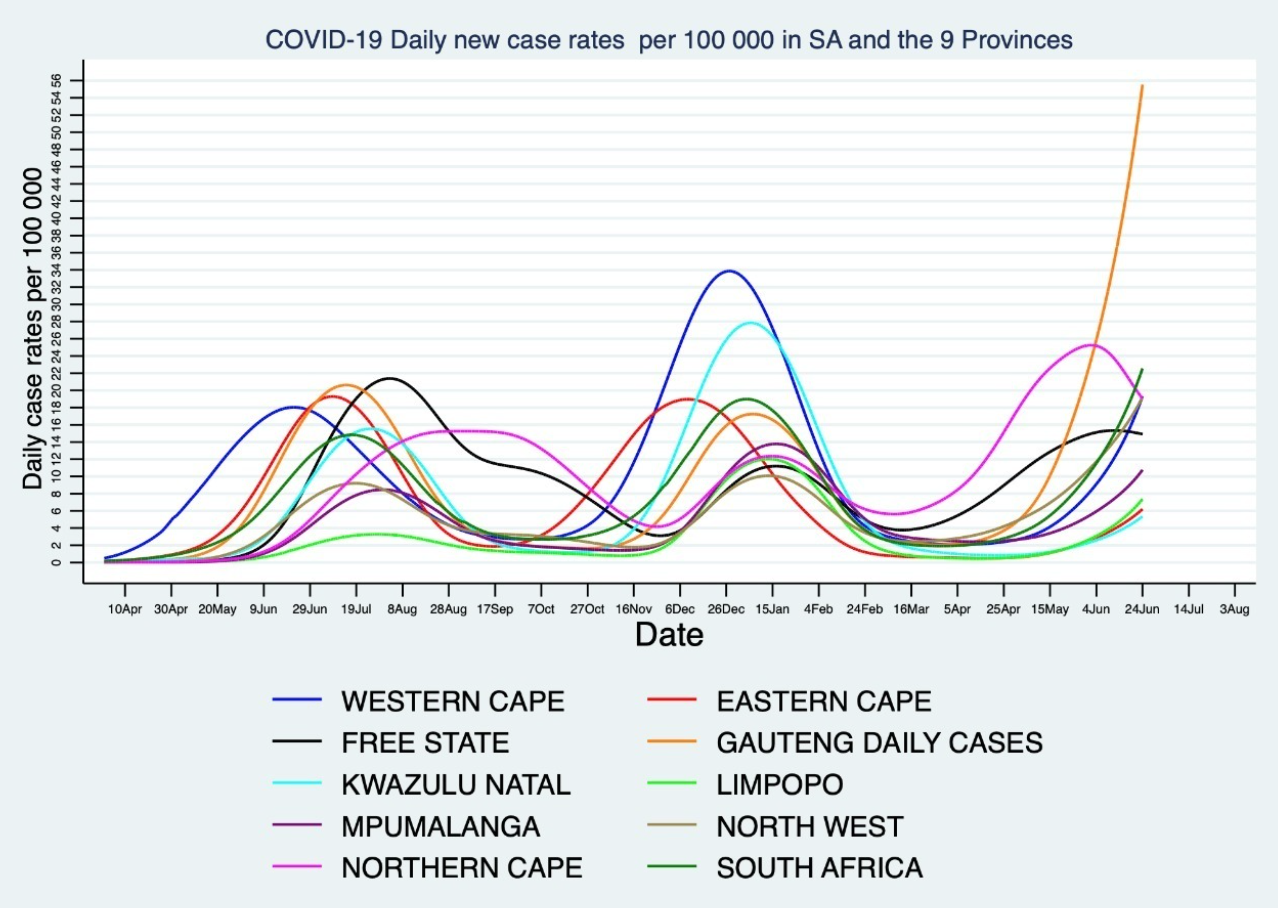 A quadrennial event for the British & Irish Lions themselves, South Africa has been waiting 12 years for what is an extremely financially profitable few weeks of rugby.
"I've spoken to rugby officials," Ray explained, "and they simply cannot afford to cancel it."
While those directly involved in the series will run no relative risk of infection, South Africa is in the grips of a COVID-19 crisis that Ray believes is getting worse.
Speaking to OTB AM from South Africa, he shared his impressions of the feeling at home about the impending tour.
"One person used the phrase, 'It is starting to feel yuck,'' Ray noted of the reaction to an article he wrote on the subject. "Even myself as a journalist, I'm really starting to question it.
"I was so excited for the Lions tour, I was so happy that it was going to go ahead and from a purely business point of view and South African rugby point of view, it is vital it goes ahead.
"But I'm also starting to question it [and] this is probably a poor comparison but it kind of feels a little bit like playing sport in apartheid.
"At what point does it become completely nonsensical in a situation where there is such pain and suffering? I don't know where that line is, but we might find out."
In the likelihood that the Lions tour proceeds as planned, Ray does not believe that public interest in South Africa will be what it would have been.
"The Lions tour is massive and there is a lot of public interest," he said, "but at the moment people are much more concerned about their loved ones literally living or dying.
"This is already going to be a sterile tour [without fans in the stadiums]. Is it really worth it? I don't have the answer to that question, but this could go south very quickly."
You can watch back Craig Ray discuss this topic in full here.
Download the brand new OffTheBall App in the Play Store & App Store right now! We've got you covered!
Subscribe to OffTheBall's YouTube channel for more videos, like us on Facebook or follow us on Twitter for the latest sporting news and content.