Former Leinster second row Mike McCarthy recalled how quickly Stuart Lancaster set the standards that were to be met by the club's players upon his arrival.
Hailed as a crucial component of Leinster's dominance in recent years, the demands that Stuart Lancaster puts upon his players were non-negotiable from the outset.
At the tail-end of Mike McCarthy's career, as injuries took a toll and recovery became a lengthier process, he found himself the subject of a telling-off that was designed to hit home with each Leinster player.
"Stuart called me into the office," recalled McCarthy on Off The Ball's Saturday Panel, "and he said, 'Macca, I'm going to give it to you in this video session.' I told him yeah, fair play."
The Monday morning after Leinster had recorded a disappointing defeat to Glasgow, McCarthy's performance had given Lancaster cause for concern.
"I'd been out for nine months with a few bad concussions," explained McCarthy, "I'd had a really bad one against France in the Six Nations and I was just stood down for nine months.
"I might have played a pre-season game then against Bath when I came back and then it was Glasgow away. They made a line break on the half-way and I just wasn't match-fit.
"Without even realising it at the time, I was jogging to the point of almost walking back into the defensive line on our own '22. I didn't think too much about it."
Stuart Lancaster did, however.
As McCarthy made his way in on the Monday morning for a team video session where the weekend's game would be analysed, he had been called into Lancaster's office and briefed on what was to come.
"We went into the video session and he called me out on it," recalled McCarthy, "and I just stuck my hands up, 'Yeah, fair enough, that's unacceptable.'
"But it just totally changed my mind-set He was really setting the tone early on in his life at Leinster and calling me out, a more senior player, was a great example for the younger players.
"I don't think I ever walked into a defensive line after that."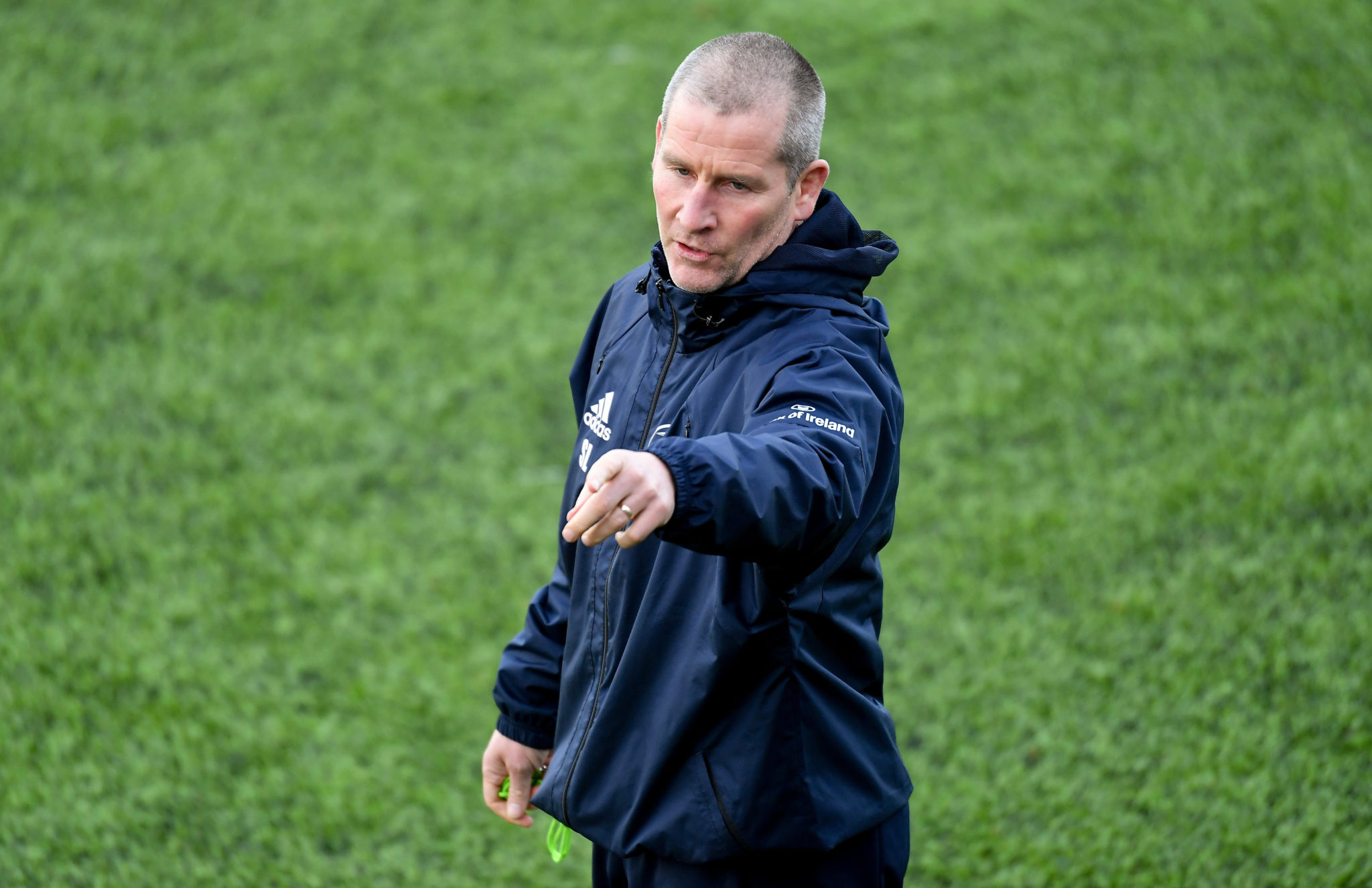 In a lengthy interview with OTB AM recently, Connacht's Head Coach Andy Friend explained how he had adopted a similar 'name and shame' policy when it came to the team's discipline.
"We put a real focus on pretty much a name and shame," he noted of his 'red penalty system.' "Let's not do it, let's not have them and if you commit the crime your name is going to come up.
"You don't want your name on that board."
You can watch that interview with Andy Friend back in full here. 
Team of Us. Everyone In.
Vodafone. The main sponsor of the Irish Rugby Team
Download the brand new OffTheBall App in the Play Store & App Store right now! We've got you covered!
Subscribe to OffTheBall's YouTube channel for more videos, like us on Facebook or follow us on Twitter for the latest sporting news and content.