Graham Rowntree and Andy Farrell show what happens when community and character are at the core of a coaches beliefs, according to Liam Toland.
Munster's next head coach and the current head coach of Ireland share a lot of similarities.
Both Rowntree and Farrell were part of Stuart Lancaster's coaching ticket at the time that England became the first ever host country to be knocked out of the Rugby World Cup before the quarter finals in 2015.
They were both also highly successful players for England and English clubs throughout their careers. However, it is their character and community-led focus that have made them successful on Irish shores, according to Toland.
Speaking on Off The Ball after Munster beat Exeter in the Heineken Champions Cup, the former Leinster and Munster back rower discussed Andy Farrell's tenure in charge of Ireland.
"It's amazing what has happened to Irish rugby since Andy Farrell has taken over," Toland said. "Although they didn't win their opening games, the first thing I noticed was how happy the players and squad became.
"The next thing, the tell-tale signs, the likes of James Lowe became a different player. It seems that the management of Andy Farrell, and what is going on with Leo Cullen etc in Leinster has transformed him.
"Maybe there were a couple of home truths about work rate, effort and the team cultures. We know all the things he can do, but his work rate his just off the charts now.
"He's becoming a better player, which is incredible considering what he has been doing the last few years. It's wonderful to watch."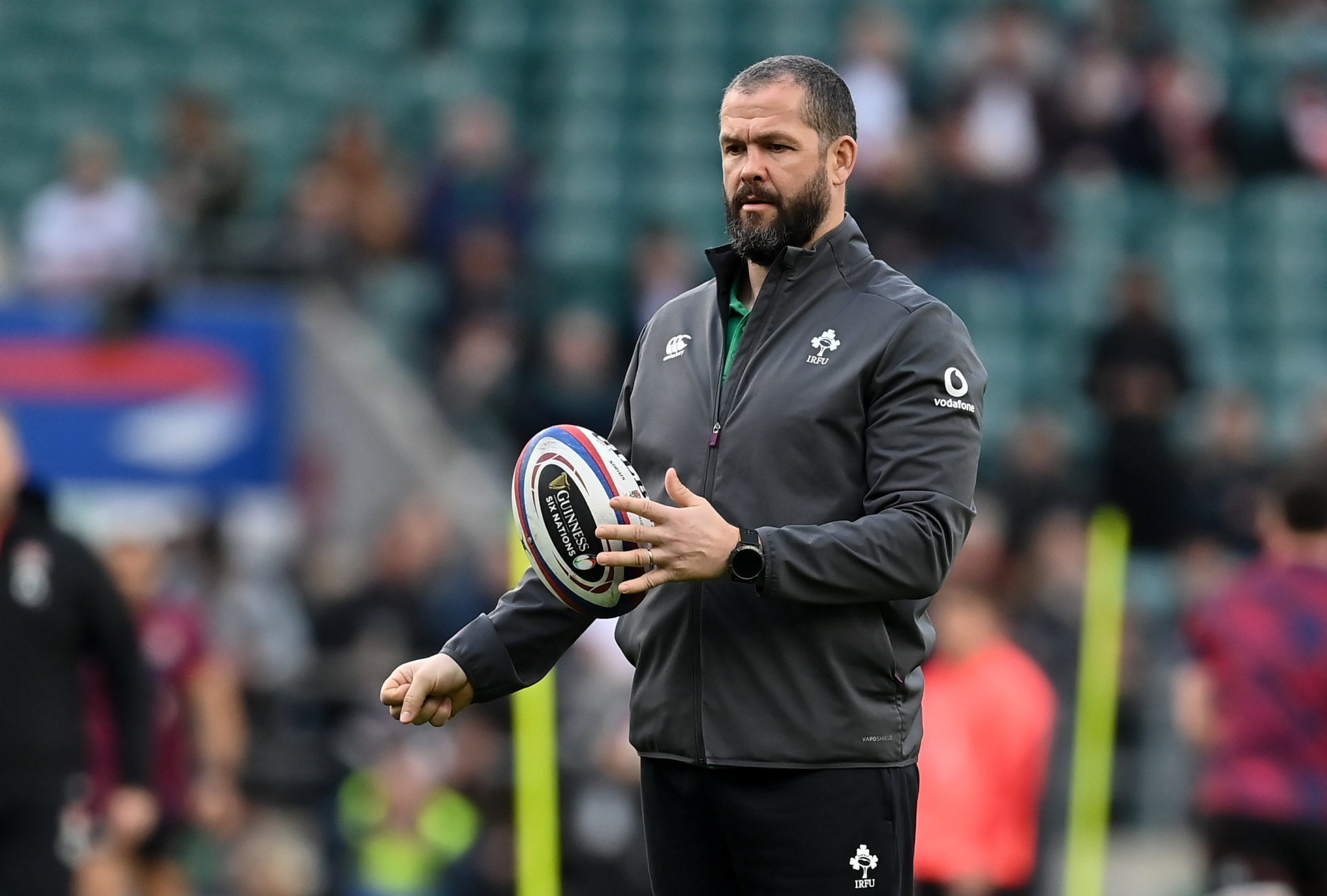 First impressions are crucial for coaches
Coaches, teachers, and other leaders are all analysed early on when they are first introduced to the people that they hope to improve.
For Toland, it is the measure of a coach how they can win over their players in those opening moments to show to their players that they can improve them.
"If you are a teacher, a coach, a policeman or whatever it is, if you walk into a room and you are supposed to be in charge, everyone will look at you and judge you the minute you walk in," Toland said.
"How you dress, how you conduct yourself, how you speak. Very quickly, the group will start analysing, 'can this guy bring us to the next level?'
"At the core of a team sport is the individual's selfishness, that they want to get picked, and they want to win. That is Graham Rowntree.
"He is a little like Andy Farrell, a wonderful character at the cornerstone of a community. Can Graham Rowntree build that character and culture and build a group of coaches who can deliver to the players an opportunity to start winning matches?
"[Players like] Jack O'Donoghue are marvellous, the first 40 minutes he was absolutely wonderful. He hasn't won anything.
"He should be really, really hungry and say, 'can this new coaching ticket get us to win?'"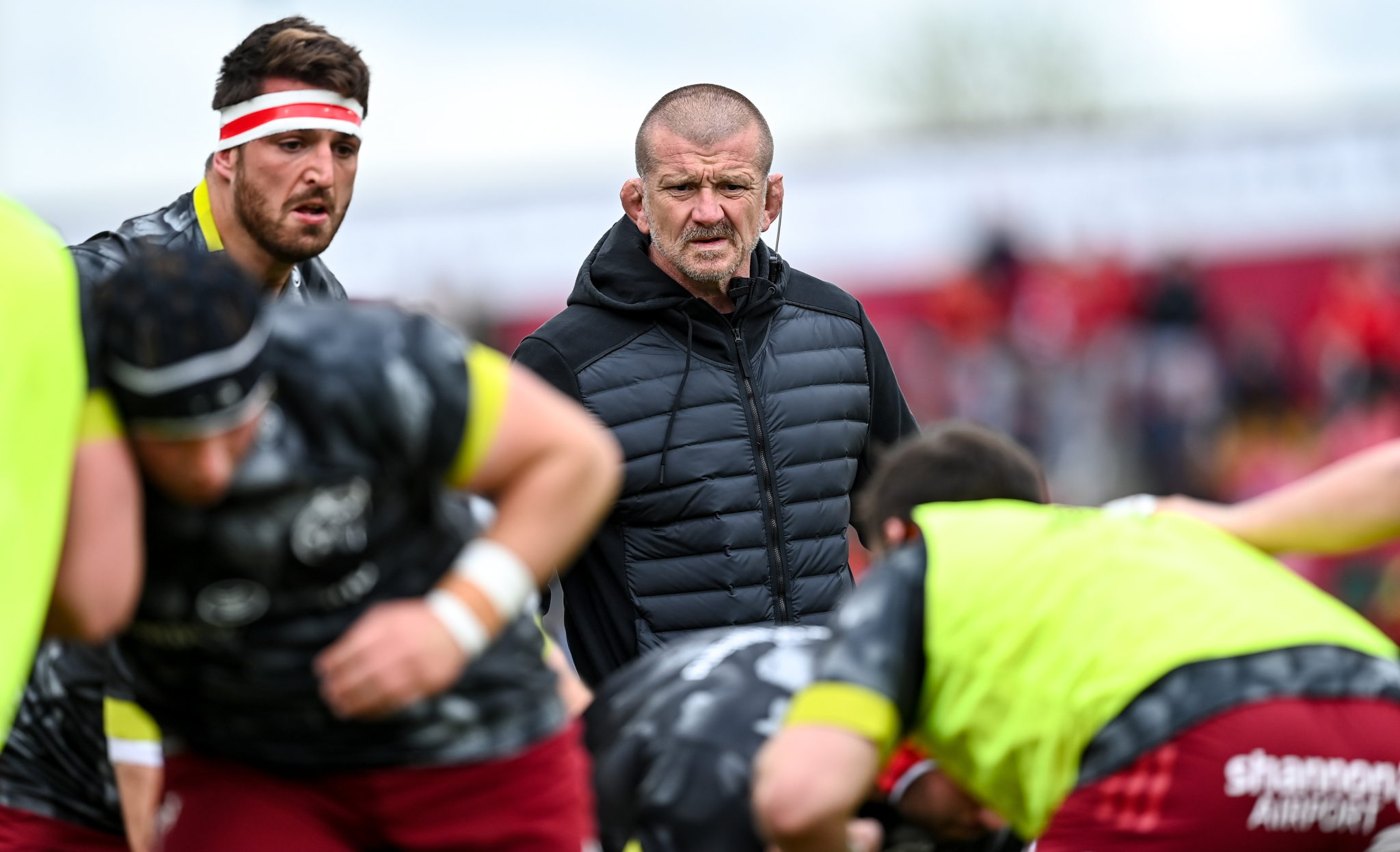 A coach is only as good as their ticket
Prior to Farrell's appointment as Ireland head coach, he was part of one of the other most successful coaching tickets in Irish rugby, under Joe Schmidt.
Schmidt, though, was one of the best at delegation and appointing people in key positions to improve the overall team around him.
"You think of when Joe Schmidt came to Leinster and he apparently said to the likes of Johnny Sexton, 'I'm not a first team coach, I haven't done this'," Toland said.
"Sexton said, 'well we'll look after the culture and you look after the coaching'. You need that. That modern style of the combined approach towards a common goal.
"Clearly someone has to lead. Someone has to make the key decisions. But he needs to delegate an awful lot of the heavy lifting too."
For Toland, what will determine the future of Munster rugby is who surrounds Rowntree in the coaching ticket. Much like Farrell's ticket with Ireland, the coaches that Rowntree has around him will determine how successful his tenure as Munster head coach will be.
"Yes, the character of of Rowntree and Andy Farrell is one thing," Toland said, "but look at the team that Andy Farrell has built around him.
"You have a world-class coaching ticket. Then he has brought Paul O'Connell in as well. You need that calibre, because the hunger of the players now, they are not like the players coming out of school 30 or 40 years ago.
"These guys come out of school demanding that the coach can bring them to a higher level. If the the coach isn't bringing them to a higher level, there is going to be problems."
Team of Us. Everyone In.
Vodafone. The main sponsor of the Irish Rugby Team
Download the brand new OffTheBall App in the Play Store & App Store right now! We've got you covered!
Subscribe to OffTheBall's YouTube channel for more videos, like us on Facebook or follow us on Twitter for the latest sporting news and content.