Ulster were looking to get back-to-back wins in the opening two rounds of the United Rugby Championship as they took on Zebre in Parma on Saturday evening.
Ulster got off to a good start in the URC, beating Glasgow 35-29 in Belfast on the opening day of the new competition.
In spite Zebre's poor performance against the Lions in their opening round fixture, Ulster struggled to get ahead of their hosts throughout the first half.
Zebre, on the other hand, looked a much improved side from the one that lost 38-26 to what is largely considered the worst South African side last week.
With a better, but still sloppy second half from the visitors, Ulster beat Zebre 36-3 to win their second match of the URC season.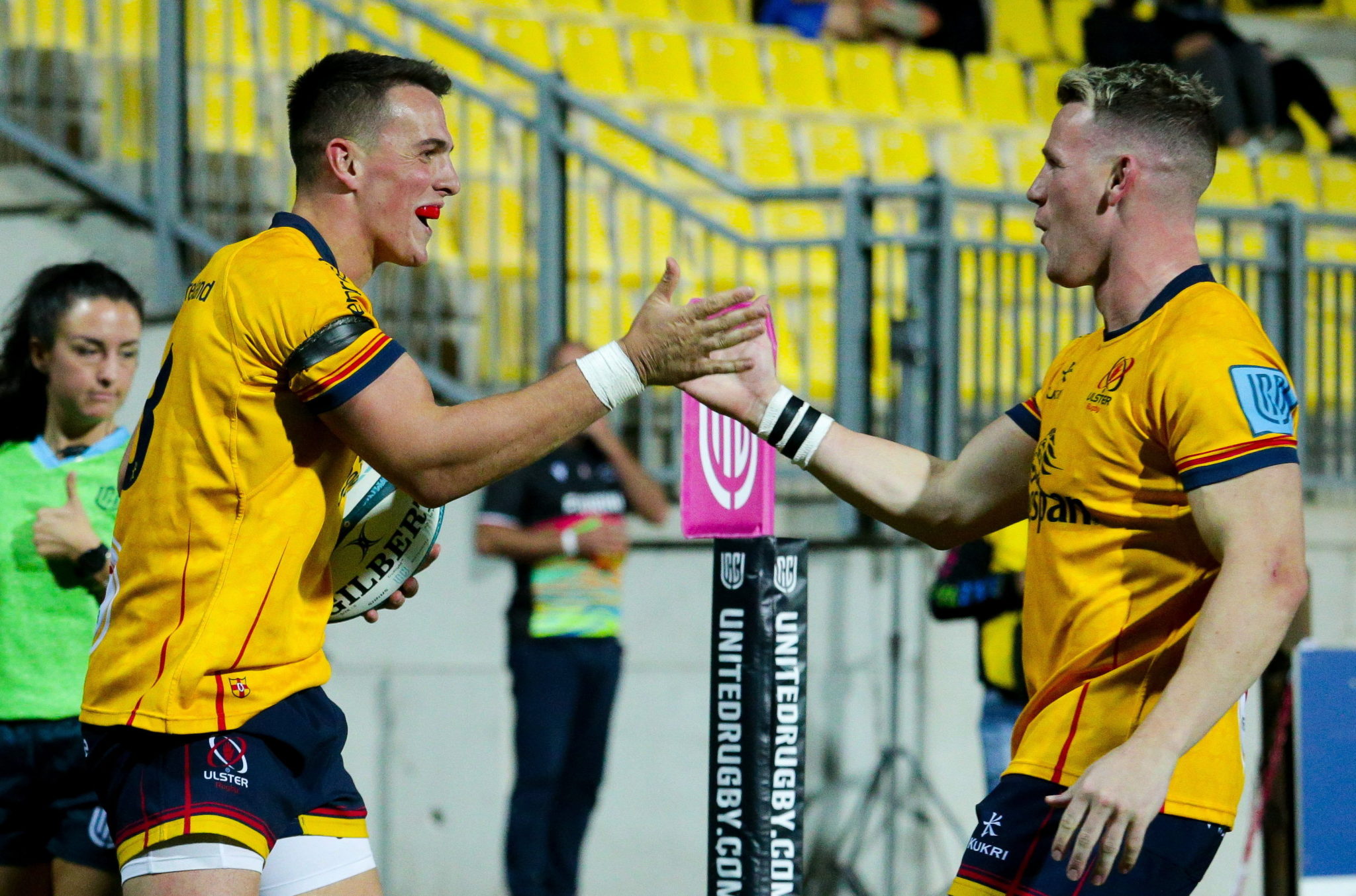 Ulster Player Ratings
Eric O'Sullivan 6.5/10
The 25-year-old O'Sullivan may not have left Parma with his reputation enhanced, but it certainly was not diminished either. It was a solid performance from the Dublin native, in a struggling Ulster team all-round.
Rob Herring 6.75/10
Rob Herring looked strong with ball in hand, making strong carries, however his side failed to capitalise on a lot of the go-forward ball throughout the first half. He was good over the ball, securing a turnover and slowing down the Zebre attack with the little ball that they did have.
Tom O'Toole 6.5/10
While he made a good number of metres with his limited carries, the overall lack of composure from Ulster counted for O'Toole as well as he was not able to make his powerful carries translate into points. He scrummed well, as did his compatriot O'Sullivan, however, in a sloppy Ulster performance, O'Toole did not stand out.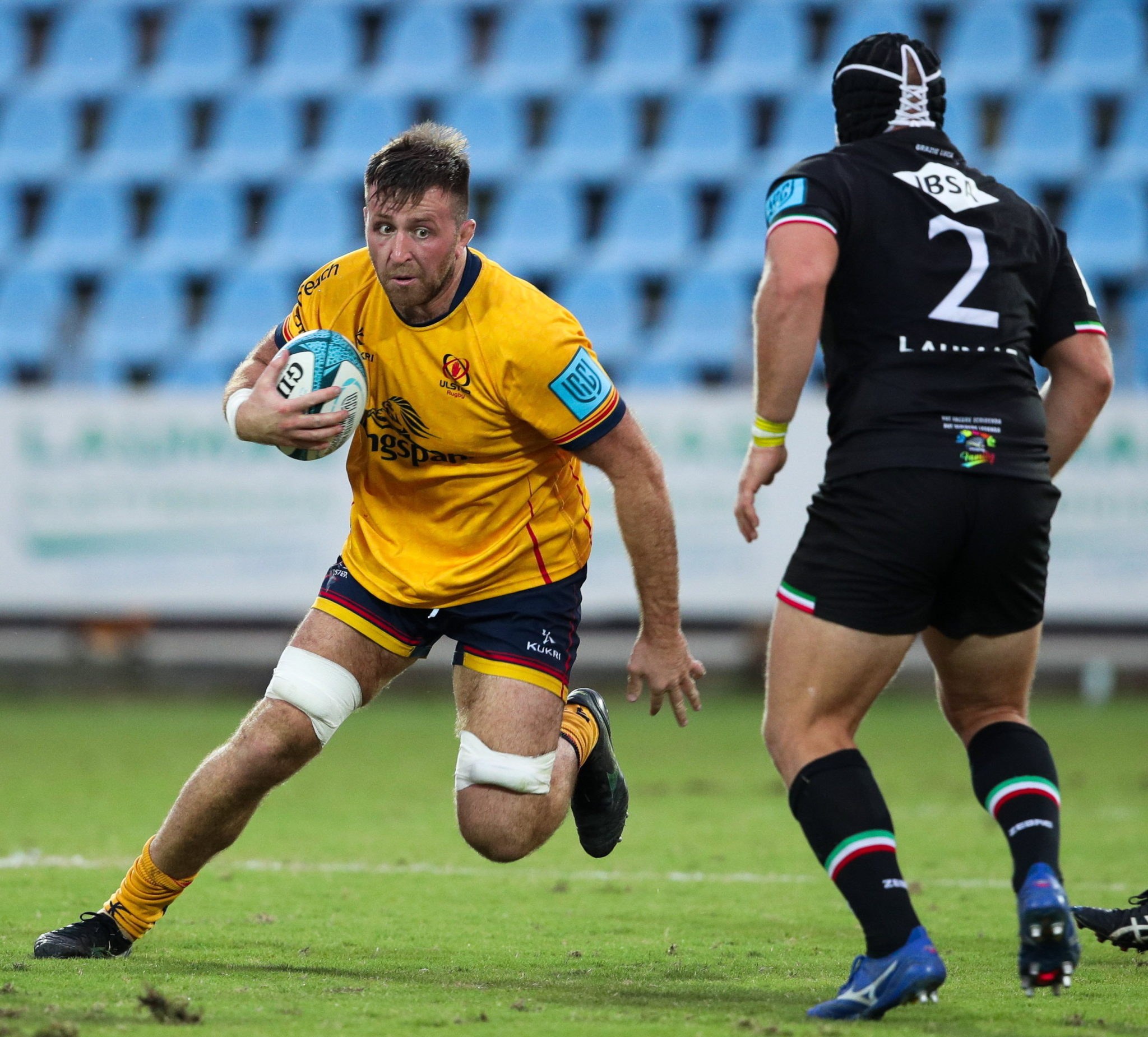 Alan O'Connor 7/10
As opposed to the rest of his teammates up front, O'Connor was the shining light on defence rather than attack, making ten tackles by half time. He was stopped dead on attack, making just two metres from five carries, but his off the ball work was strong for the second rower.
Mick Kearney 6/10
With Ulster still in search of a big ball carrier to replace the missing Iain Henderson and Marcell Coetzee, Kearney needed to make a big impact against statistically the worst defensive team in the competition.
As it was, however, he only made two carries, neither of which were anything to write home about. He did well to secure ball at the breakdown, and was strong on defence, but ultimately a forgettable night in Parma for the former Leinsterman.
Matty Rea 7/10
While he was better than some of his teammates on the night, Matty Rea will not be adding this trip to Parma to his career highlights. He carried well and made all of the tackles that he was asked to make, however against a subpar Zebre side, he would have hoped to put up a barnstormer of a match, which he did not.
Nick Timoney 7.75/10
Nick Timoney, like O'Connor, was the pillar of defence for his side, but unlike O'Connor he added some attacking flair to his play throughout. He scored two tries, both of which showed his range of skills from his power for the first try, to his speed and agility for his second.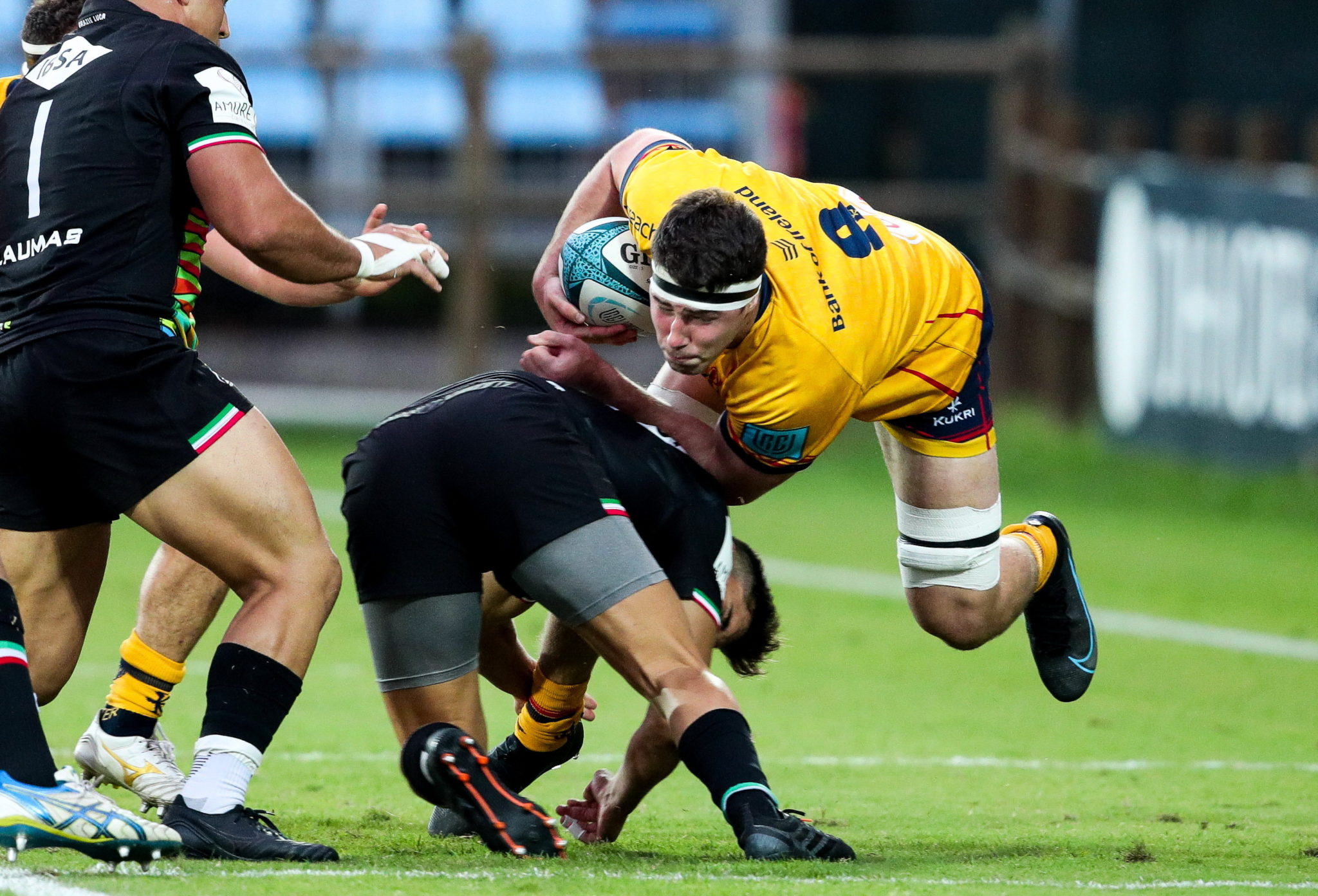 David McCann 7/10
David McCann was another mixed bag for Ulster in a misfiring performance for the entire team, however his ability over the ball and his work at the breakdown in general, coupled with his solid defensive efforts added up to a better than the rest average performance.
Nathan Doak 7.25/10
The 19-year-old was hoping to firmly grab the number nine jersey in the absence of the injured John Cooney, and his control over the game was decent against a very poor Zebre side. He was awarded the player of the match on the day, in a match where nobody really stood out, but he will be happy to have deserved that award.
Billy Burns 6/10
In crucial moments of the game, much like the rest of his teammates, Billy Burns' final passes were often imprecise, pushing the ball behind the man, and going to ground instead of resulting in a try. Burns was also poor off the tee, making just one of his four kicks.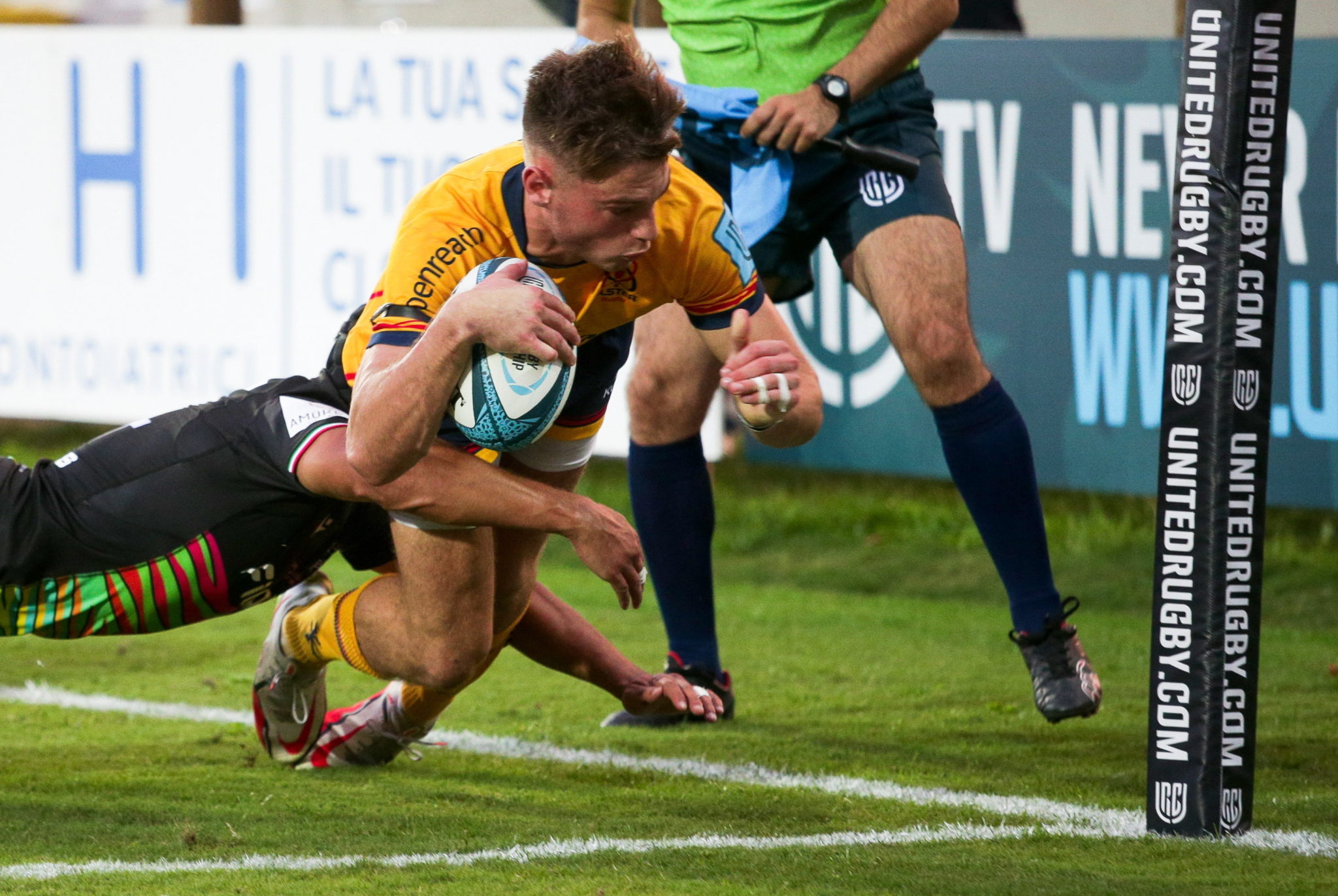 Ethan McIlroy 7.5/10
The 21-year-old Ethan McIlroy scored a brace through some great play from the players inside him finding him in space. His finish for the first try was brilliant, while James Hume set him up to run in untouched for the second. Making 56 metres in that match was impressive, particularly as neither side looked as if they were able to capitalise on their possession and field position.
Stewart Moore 6.25/10
Stewart Moore was relatively quiet when compared to his centre partner, which, in this game, was not necessarily a bad thing. Moore made few errors, and was a good linking player in the midfield, but did not really create much outside him, nor did he boss the carries up front.
James Hume 7.25
A touch of class from Hume put McIlroy away for his second score, with a move similar to that of Garry Ringrose last week against the Bulls. In the absence of a big ball carrier like Stuart McCloskey, Hume did well to make himself the main ball carrier for Ulster, however his carries lacked the impact needed against the bigger sides in the competition.
Craig Gilroy 6.75/10
With almost nothing else to do in the match, Craig Gilroy helped his side to a bonus point with two exceptional passes to set up scores outside him. Zebre did not ask him to do much defensively, however his teammates were not clinical enough to keep the ball and get it out to him either, nor did he look for a lot of work on the inside.
Will Addison 7/10
Will Addison was real attacking threat for the second half, breaking the line and beating defenders on more than one occasion and even getting a score to his name. Unfortunately, like the rest of his team, Addison was not clinical enough throughout the match to really put Zebre to the sword.
Team of Us. Everyone In.
Vodafone. The main sponsor of the Irish Rugby Team
Download the brand new OffTheBall App in the Play Store & App Store right now! We've got you covered!
Subscribe to OffTheBall's YouTube channel for more videos, like us on Facebook or follow us on Twitter for the latest sporting news and content.