Munster legend and Red 78 podcast host Alan Quinlan revealed on Monday's OTB AM that he believes fans "deserve" more open communication from current coach Johann Van Graan.
A string of less than stellar performances from Munster recently provoked a mass of "outside noise" of media attention on Johann Van Graan, Alan Quinlan reflected.
Although understandable that such scrutiny from ex-internationals may be "blocked off" by the coaching set up, when the sentiment extends to the onlooking fans it is "impossible" not to engage in retrospection according to the former Ireland international.
Below par showcases have left many feeling that the management group are failing to get "the best" of the talent available in the squad, with others calling for the possible premature termination Van Graan's term, before his contract expires at the end of the season.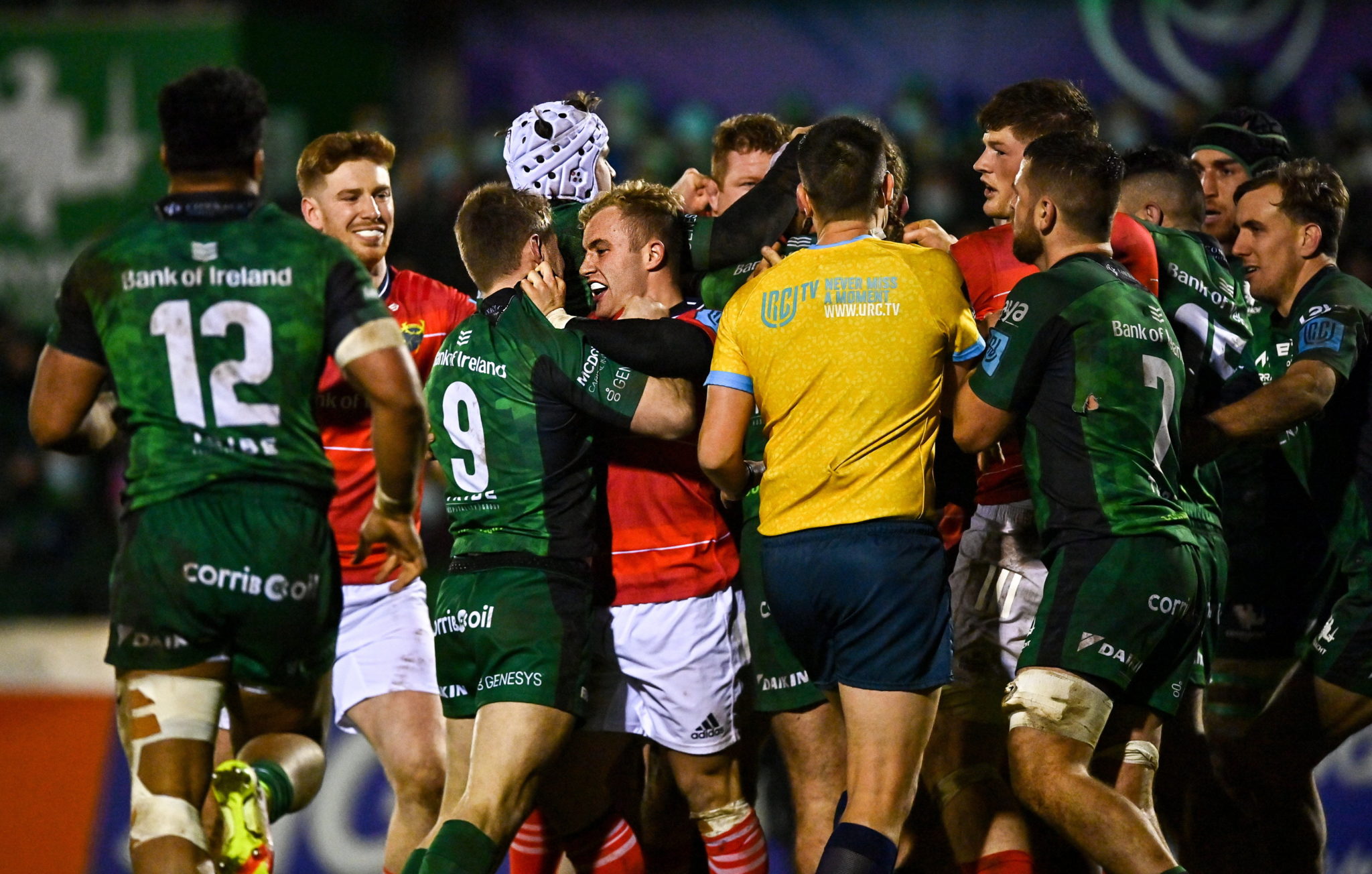 "It's very easy track that reaction now on social media and I think that [Connacht] game frustrated a lot of people last week" Quinlan said.
Lost season?
"None of us want to criticise Munster or want to be in that position, but there's a bit of trend starting in this period that is a negative one and we all believe that the players and coaches are much better than that."
"Johan, come out and say 'we're not happy with the performance and we're going to do everything in our power to fix it.' That's all that people want."
"I think the fans deserve that. I don't deserve that, or Keith Wood, or maybe Donal Lenihan, but just tell the fans that," he added.
While Saturday's clash against Ulster saw improved "glimpses" of player expression with "a little bit more of a ruthless edge and clarity in the attack", it hasn't "fixed everything" according to Quinlan. However, unlike some of his former teammates, he believes the South African manager must "try and finish out the season."
"It's not a complete disaster because they've only lost two games," he concluded.
"There's not an expectation that Munster win the URC or the Champions Cup, but people hope that they are in the fight and are at least expressing themselves a little bit better and attacking a little bit more."
Listen back to the full interview on this morning's OTB AM here.
By Alanna Cunnane
Download the brand new OffTheBall App in the Play Store & App Store right now! We've got you covered!
Subscribe to OffTheBall's YouTube channel for more videos, like us on Facebook or follow us on Twitter for the latest sporting news and content.