There has never been a more important time for supporters and administrators alike to support and promote women's rugby in Ireland, according to Irish legend Brian O'Driscoll.
Ireland failed to qualify for the World Cup in New Zealand next year, after disappointing results against Spain and Scotland in the qualification tournament.
This came just six years after finishing fourth in the 2014 tournament, having beaten New Zealand during the competition.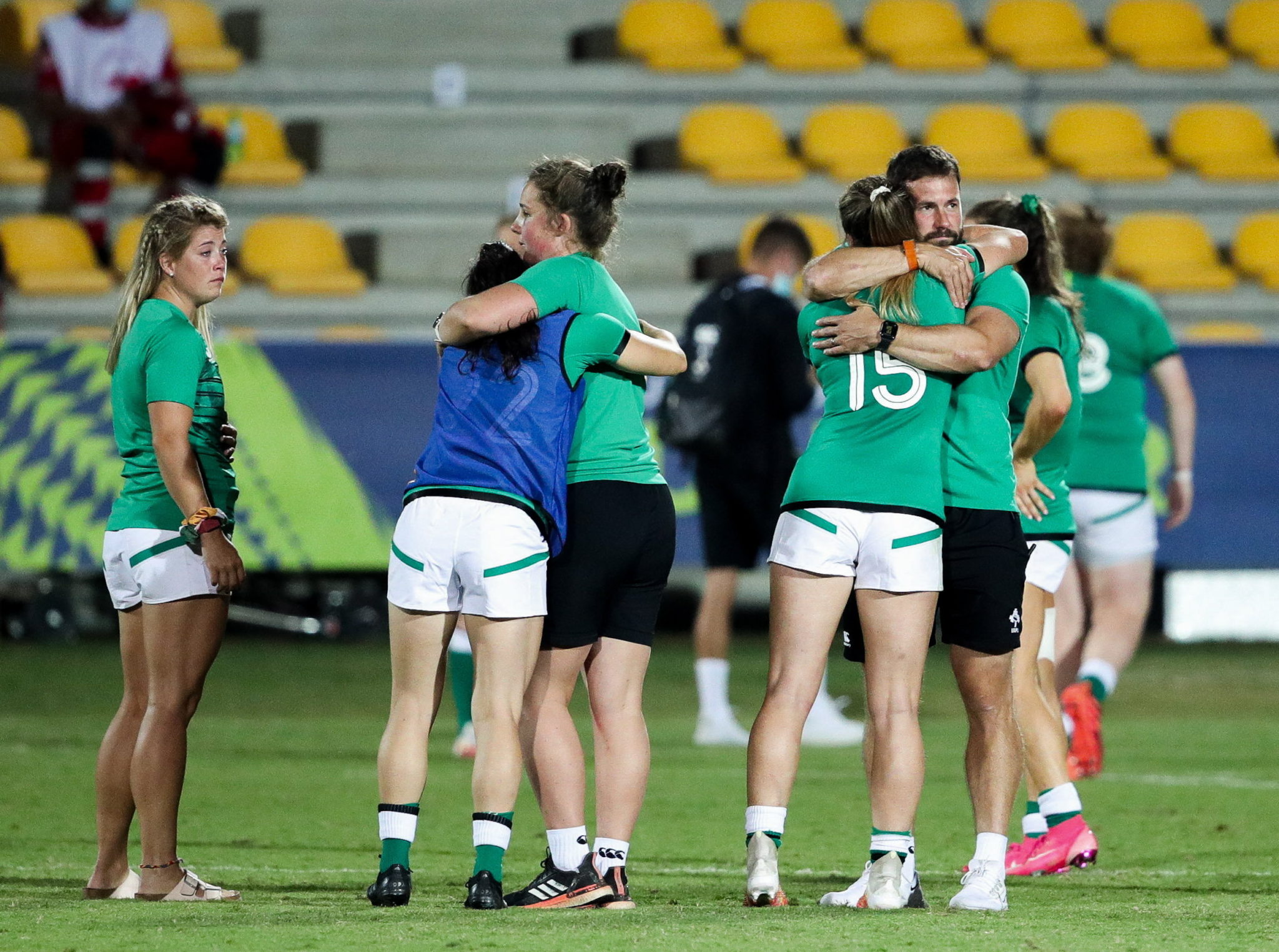 Speaking on Off The Ball on Thursday, O'Driscoll expressed the importance of women's rugby at the moment, and why failing to qualify for the World Cup is a major blow for the IRFU.
"It has never been more important, " O'Driscoll said. "It is at a time were, finally, there has been a sharper focus being put towards the necessity to improve the funding within the women's game and improve participation.
"The 20x20 campaign to get more media interest in it, so it feels like there is a real movement, albeit some people will say that it has stuttered.
"It is of a time where we need to have our female players playing in the pinnacle competition next year and they are not going to be, and where has that all gone wrong?"
The IRFU had already announced that there will be some form of report generated from the Irish campaign to qualify for the World Cup.
However, O'Driscoll hopes that the process is made transparent, as it is not only at top levels that improvements need to be made, and all aspects of the game need to be improved and the people in charge of them held accountable.
"I saw some calls, I know there is going to be a report within the IRFU to see how it all went wrong, and one of the ex players has called for it to be made public," O'Driscoll said.
"For us to be able to truly understand what the shortcomings have been so we can go and counter them and make sure that error and the sequence of events that led up to this never happen again."
The IRFU can learn from women's Gaelic football
For O'Driscoll, the player base is there, but the IRFU need to learn from the promotion of Ladies Football in recent years in order to capitalise on and retain the girls playing rugby at a young age.
"There are plenty of young girls signing up to play rugby across the country," O'Driscoll said. "How do we hang onto them when you see the success that women's Gaelic football is going through and the level of support that has garnered over the last couple of years?
"In the last six months, as much as we tried to push forward the women's game, maybe some of the results have not correlated with our willingness to drive it forward.
"That comes from not being in a position to be able to do so because of the funding. It ultimately comes back to that. It is about grassroots initiatives, funding at the top level, giving these women and girls an opportunity to train as best as they possibly can.
"Ultimately they are also working. It is an amateur sport, so how can we give them the best chance of delivering the performances that we hope and expect?"
You can listen to Brian O'Driscoll on Off The Ball by downloading the OTB App on your phone.
Team of Us. Everyone In.
Vodafone. The main sponsor of the Irish Rugby Team
Download the brand new OffTheBall App in the Play Store & App Store right now! We've got you covered!
Subscribe to OffTheBall's YouTube channel for more videos, like us on Facebook or follow us on Twitter for the latest sporting news and content.