Andrew Mangan from Arseblog dropped into Thursday's OTB AM to look at Arsenal's talent depth chart ahead of the 2020/21 season.
With Arsenal finishing 8th in the Premier League last season, Mangan said he is not too sure if the structure at Arsenal is going to get better following the departure of key figures in the Gunners scouting staff.
"There's talk of a more data led approach at Arsenal but the scouting did seem a bit marginalised because it felt that the scouting was done at board level.
"Three of the last four signings have been of one agent. So, I don't know how the scouting will be done at Arsenal with the main staff gone, but we'll see what happens at the end of the window."
Mangan looked through the team position-by-position alongside OTB AM's resident Arsenal supporter, Eoin Sheahan. The pair started in attack.
Forwards
There were no surprises in Mangan's first choice, with Pierre-Emerick Aubameyang grabbing the number one position in the forward line, despite rumours that the 31-year-old will leave the Gunners.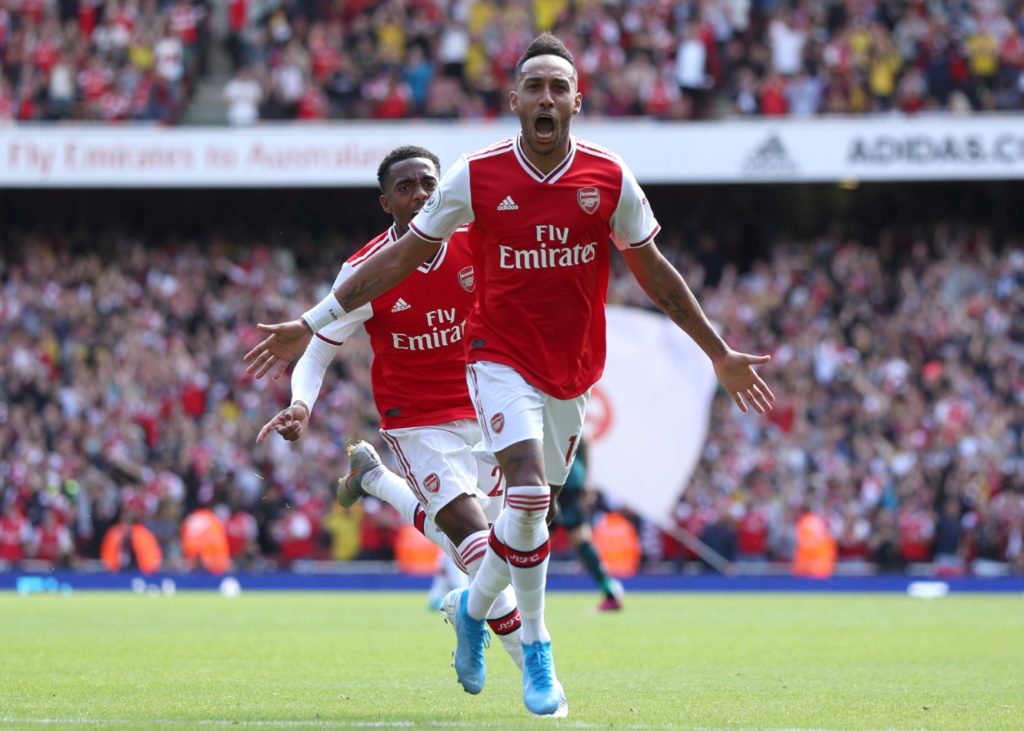 "I'm pretty confident that he'll stay," said Mangan. "I think he'll be encouraged by a healthy pay rise. When you have a world-class talent like him, you got to pay to keep him.
"With Aubameyang staying I think with the other array of talent Arsenal have, the forward line is the area they will least have to worry about."
Mangan said with the signing of Willian from Chelsea, it allows manager Mikel Arteta to play Aubameyang as a lone striker, with Willian and Nicolas Pepe playing from the left- and right-hand side.
Andrew Mangan's final selection.
1. Pierre-Emerick Aubameyang
2. Willian
3. Nicolas Pepe
Midfield
Mangan said Arsenal's downfall in the last number of seasons has been due to their lack of quality in midfield.
"I think there are big issues for Arsenal at midfield. There are strong suspicions that Lucas Torreira wants to go back to Italy. So, he's out and [Matteo] Guendouzi is also gone.
"The only real reliable midfielder for Arsenal is Granit Xhaka or Joe Willock.
"This is the area where Arsenal have a lot to do. Do you sell Guendouzi and Torreira and bring in someone to play alongside Xhaka? I don't know because there are so many question marks over so many players."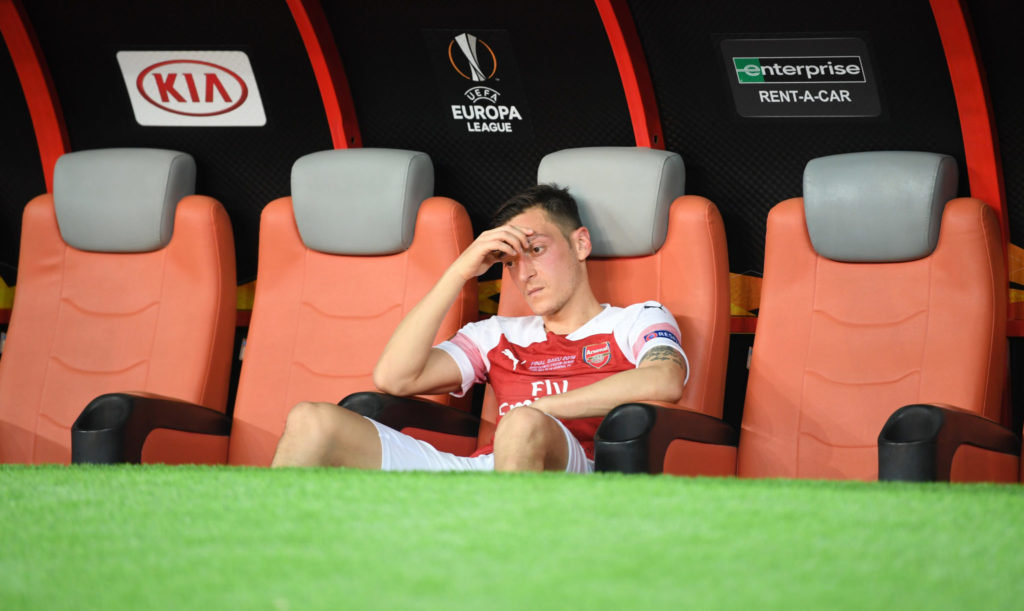 In relation to Mesut Ozil, Mangan said he is the one midfielder with creativity that could change Arsenal's style of play but is being overlooked time and time again by his former teammate Arteta.
"I don't really understand why he's out of the team. Arsenal lack a lot of creativity and Arteta still didn't use [Mesut] Ozil. Their relationship is like a soap opera.
"Nobody doubts Ozil's great talent, but Arsenal haven't seen that talent in the last number of years."
Andrew Mangan's final selection.
1. Granit Xhaka
2. Joe Willock
3. Mesut Ozil
Centre-Half
In terms of depth, Mangan said that Arsenal's centre-half locker is far from stacked, with defenders coming to the end of their contract and what he feels will be an overreliance on 19-year-old, William Saliba.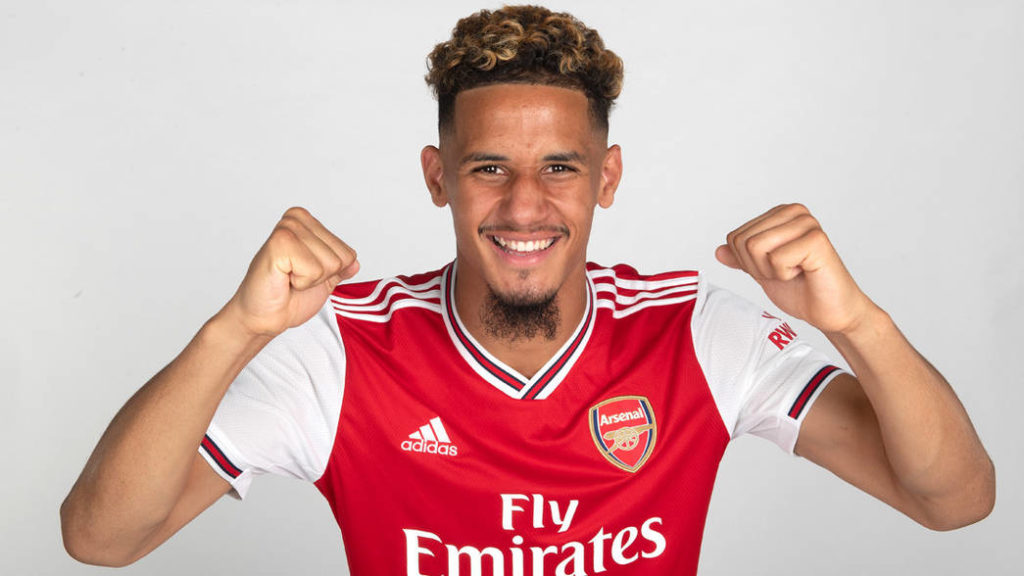 "Arsenal have defenders that range from adequate to not-quite-good-enough. They have brought in Saliba and I know there are high hopes for him, but he is only 19. So, he'll need time to adapt.
"We could see [Shkodran] Mustafi and Sokratis see out the end of their contracts and then leave. Calum Chambers is coming back from injury. Is Rob Holding going to make it at Arsenal? I doubt it.
"I think we could see a few of the defenders leaving the club."
Mangan said the key to Arsenal's defensive problems have not come from the players but rather the formation they play, saying they should opt to play in a back three rather than a back four.
"If you take David Luiz in a back four, you'll have nightmares watching him while, in a back three, he's really solid.
"If Arteta wants to play a back four then he has to be careful and know what players he has to bring to the club."
Fullbacks
For the two fullback positions, Mangan said Arsenal are strong and fully loaded with the presence of Kieran Tierney, Hector Bellerin and Cedric Soares.
"I don't think there is an urgent need for a fullback. They are fine in what they have. So, there doesn't need to be any money spent there."
Andrew Mangan's defensive selection.
1. Saliba
2. Kieran Tierney
3. Hector Bellerin
4. Cedric Soares
5. David Luiz
Goalkeeper
With Bernd Leno out through injury, the number one spot falls to the hands of Emiliano Martinez who has been solid between the posts last season and a keeper that Mangan believes could keep Bernd Leno out of the team.
"Martinez took his chance so well when he got it. When Leno comes back, does that mean you drop Martinez? I don't think it does.
"Having two 'keepers is a great issue rather than having the problem of having to buy one good 'keeper.
"One of these guys are of course going to be unhappy but I don't think that will keep Arteta up at night."
Andrew Mangan's final selection.
1. Emiliano Martinez
2. Bernd Leno
Watch the full conversation from Thursday's OTB AM below:
Download the brand new OffTheBall App in the Play Store & App Store right now! We've got you covered!
Subscribe to OffTheBall's YouTube channel for more videos, like us on Facebook or follow us on Twitter for the latest sporting news and content.