John Giles joined the Football Show on Thursday's Off The Ball where the Leeds United legend suggested Manchester United would be 'sensational' if Marcelo Bielsa was manager.
The contrast in resources available to Biesla and Ole Gunnar Solskjaer against what the pair have achieved brought Giles to the conclusion.
"If he had Man United's players he's be sensational," asserted Giles of Bielsa.
"Even against Spurs, they were well beaten in the end, but they had some terrific moves and they don't have the goal scorers that you need to finish off when you have a good move."
Giles believes what Leeds do on the pitch is far superior tactically to other Premier League teams.
"You see the teams now playing out form the back and it goes across the pitch and back across the pitch, you don't see that with Leeds.
"When they are on the ball, they come out from the back quickly. They have the the defenders, who in other teams are scared to get into positions to receive the ball and go forward. He encourages them to go forward.
"They are always going to be a bit flaky with the players they have and his philosophy, but they will never be boring."
Bielsa has done an amazing job
The trajectory of the Elland Road club under the Argentinian manager without major investment has impressed Giles.
"They were a mediocre second division team, he hasn't spent a lot of money and he's done a terrific job," he said.
"If you go back to United for example, and I don't want to be too hard on Solskjaer, I think he's a good lad, but he's been there for two years. They have bought a lot of good young players but he hasn't put his stamp on it.
"Like of you look at Bielsa's team, he hasn't spent anywhere near the money, he doesn't have anywhere near the players but he has put his stamp on it and you know what they are doing.
"I'd say if Bielsa had the players that United have, I think they would be sensational because they would be able to actually do with them what the Leeds players are doing but they would be able to score the goals as well."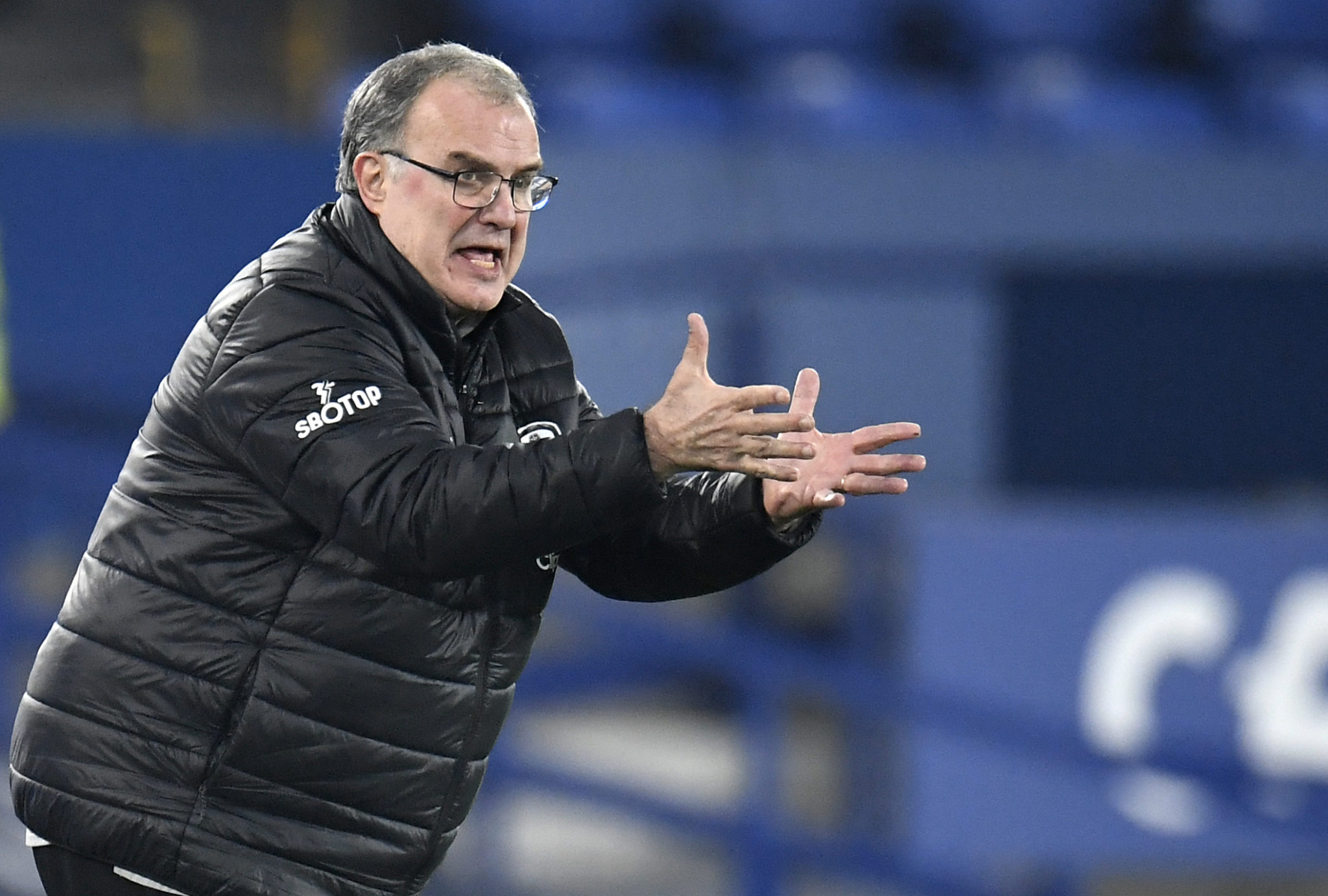 Giles has seen and worked with many of the greatest managers at close quarters, there are many similarities in how they develop, something Giles does not see at Manchester United.
"What I find about all of the top managers, the more games they play the more they learn. Football is made up of a million little things[...]
"You try get the million little things as right as you can, I don't see that at Old Trafford. Solskjaer looks like he just tells them to go out and play.
"Sometimes it's good, sometimes it's not good, but with the tops teams there is consistency. Whether that is Manchester United in the past, Liverpool now or City when they were at their best.
"Three years ago Leeds were going nowhere, with the players that he's had, he's gotten them to the Premier League and they look like they are going to stay there, doing what they do. That's an amazing job."
Better than Liverpool or Manchester City
Giles fully believes with better playing resources, Bielsa could achieve even more.
"Say, he had Maguire and all of these great player what Manchester United have, they wouldn't be losing the goals that they are losing. I think they would be fantastic," the former Ireland boss asserted.
"Leeds with the players that they have and the money that they spent in relation to Liverpool or Manchester United or Manchester City shouldn't be there at all. But they are there and they are capable of beating teams on their day."
According to Giles, the key for Bielsa is how the Leeds players trust their manager and this is also a reason as to why they can't play in a more conservative way.
"If you look at the players Leeds have, they have bought in completely to what Bielsa does because he has the personality to do what he has been doing.
"If he said to those players 'we're going to change next week,' they'd say 'well what about our philosophy, what are we supposed to do?'
"He makes it clear to them, what they are supposed to do."
Sensational
If Bielsa went to Manchester United, Giles was asked would they be proper title contenders?
"Yes, of course they would," the former Leeds and Manchester United player said.
"They would be winning matches and not losing the the goals they are. With Greenwood and Rashford and these players they have up front, when they are making the moves that Leeds are making, they would end up with goals. Leeds have been ending up with nothing.
"If you give Bielsa better players he'll do an even better job.
"If he had a lot of money to spend and he got better players with the same philosophy of course he would do better.
"If he had the Manchester United players and they have some fantastic players, whoever has been buying the players, it has been very, very good, but there is still an inconsistency about them.
"With Bielsa, if he was there and his philosophy and he got them to buy into it, I think they would be sensational," concluded Giles.
Download the brand new OffTheBall App in the Play Store & App Store right now! We've got you covered!
Subscribe to OffTheBall's YouTube channel for more videos, like us on Facebook or follow us on Twitter for the latest sporting news and content.