Jack Walker's investment in Blackburn Rovers spearheaded the club's ascent to Premier League glory, and Kenny Dalglish believes we will never see this happen again in English football.
Walker, an English businessman who made his fortune in the steel industry invested heavily in Rovers, a club based in the city of his birth.
Part of that financial outlay involved bringing Dalglish to Ewood Park, a feat he achieved in 1991. Dalglish remained in charge for four years, leaving the managers role at the club in 1995 after famously leading Blackburn to the Premier League title.
Walker's drive for success, coupled with his financial might, appealed heavily to Dalglish, who joined Nathan Murphy and Jason McAteer in OTB Sports' latest Cadbury Roadshow.
"They came to see me a couple of times and I just liked them as people," Dalglish said.
"There were stories in the papers about who they were signing. Steve Archibald, Zinedine Zidane.
"I am saying 'how can they be signing these people? They can't have that type of money'. Jack had that type of money, so he was financing it for everybody.
"If he did not have the money, I would not have gone because the only way you can get success is to spend money."
Walker's investment in Blackburn
With Walker at the helm, Blackburn spent £25 million over his first three seasons on transfers, a huge sum at the time. While Zidane ultimately did not arrive, big names did follow.
Alan Shearer arrived at Ewood Park from Southampton, and Chris Sutton joined the club from Norwich City. These two men would score the goals that eventually won Blackburn the title in 1995.
It was claimed at Anfield in dramatic fashion.
Blackburn, who were two points clear of Manchester United on the final day, lost at Liverpool only for Alex Ferguson's men to draw at Upton Park, sealing Dalglish's fourth league title as a manager.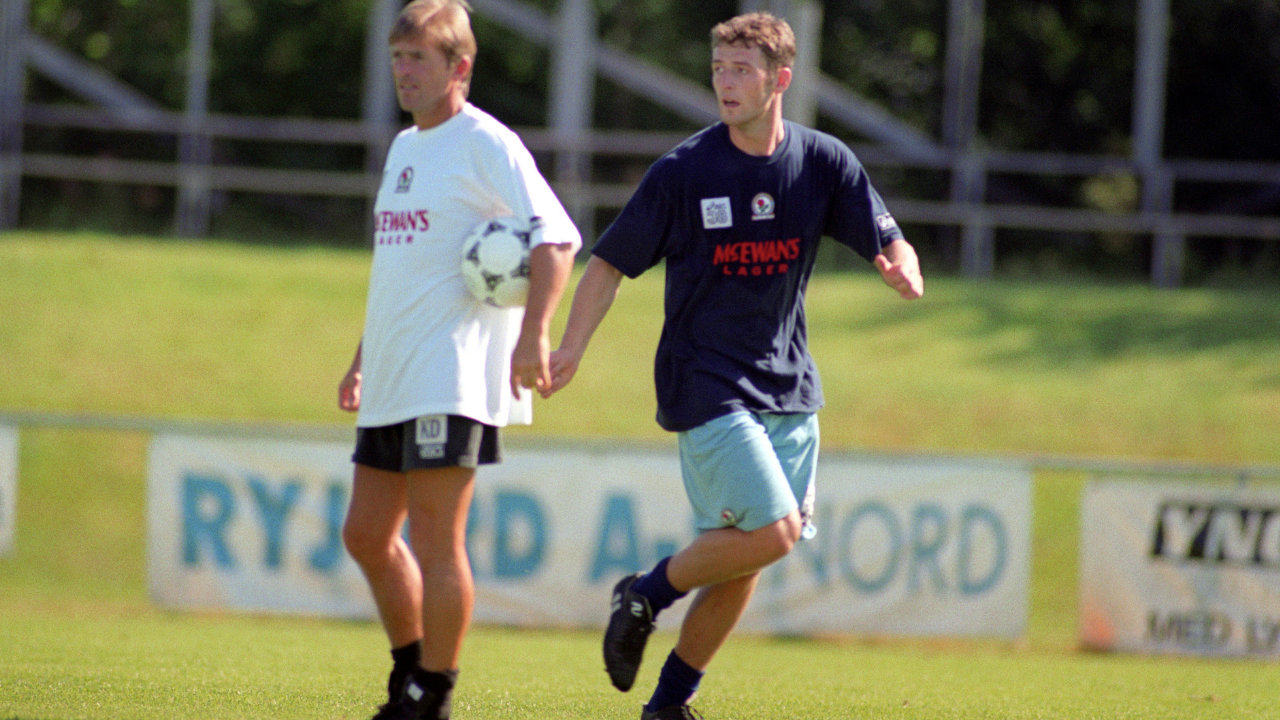 For the Scot, much of the credit rightly goes to Walker, who had aimed to win the Premier League from the beginning of his tenure.
"I sent him to a psychiatric nurse to see if he was sane or not," Dalglish laughed when quizzed on Walker's ambition.
"That's what he wanted to do, he wanted to win."
"That's not going to happen again, some local chap coming up with the money, putting it in and being as successful as he was. Jack Walker said 'I was born and brought up here. I have got a steel business here, I own an airline here and I just want to give something back to the people of Blackburn. It is highly commendable that he did that."
Fall from glory
In the short-term, the supporters of Blackburn revelled in the success.
A league championship, the club's first in over 100 years, ensured Walker will be remembered at Rovers for years to come, however, their recent struggles are well documented.
Having been relegated to the Championship in 2012, the club has struggled to compete at that level under the current stewardship of the VH Group.
Walker, by paying huge transfer sums at the time, as well as spending considerable amounts on players' wages, has been accused in some quarters of accelerating Blackburn's demise and inflating the market.
Dalglish would move into a Director of Football role with Blackburn before spells as manager of Newcastle United, Celtic before taking a break from the game.
Download the brand new OffTheBall App in the Play Store & App Store right now! We've got you covered!
Subscribe to OffTheBall's YouTube channel for more videos, like us on Facebook or follow us on Twitter for the latest sporting news and content.