Back in November, Borussia Dortmund were struggling against the side who would eventually finish rock bottom in this year's Bundesliga.
Paderborn had stunned Dortmund in the first half that day, racing into a 3-0 lead before Jadon Sancho and co had known what had hit them.
By the end of the night, captain Marco Reus had sealed a stunning draw after heading in a late equaliser that sent the Sudtribune into raptures.
As is common with football in Germany, often the drama on the pitch is superseded by a more important issue in the stands, however.
During the game, a banner was erected by a member of ballspiel.vereint, that read "football is for everyone- women's team now."
"Football is for everybody. Women's team now."

A big statement from the Dortmund fans 🖤💛 pic.twitter.com/2QMc26Qblp

— GOAL (@goal) November 22, 2019
It appears that Dortmund may finally be heeding the supporters' calls as the club has begun a survey, engaging with club members on potentially adding a women's team at the club.
By Dortmund's own admission they are "the only top 17 European club not to have a women's side."
Real Madrid became one of the last major European clubs to set up a women's team, last year.
Considering the positive impact the club has had in the community where they have championed numerous initiatives combating far-right activity, racism, antisemitism and sexism on the terraces and beyond, it is surprising that a women's team has not already been set up at the club.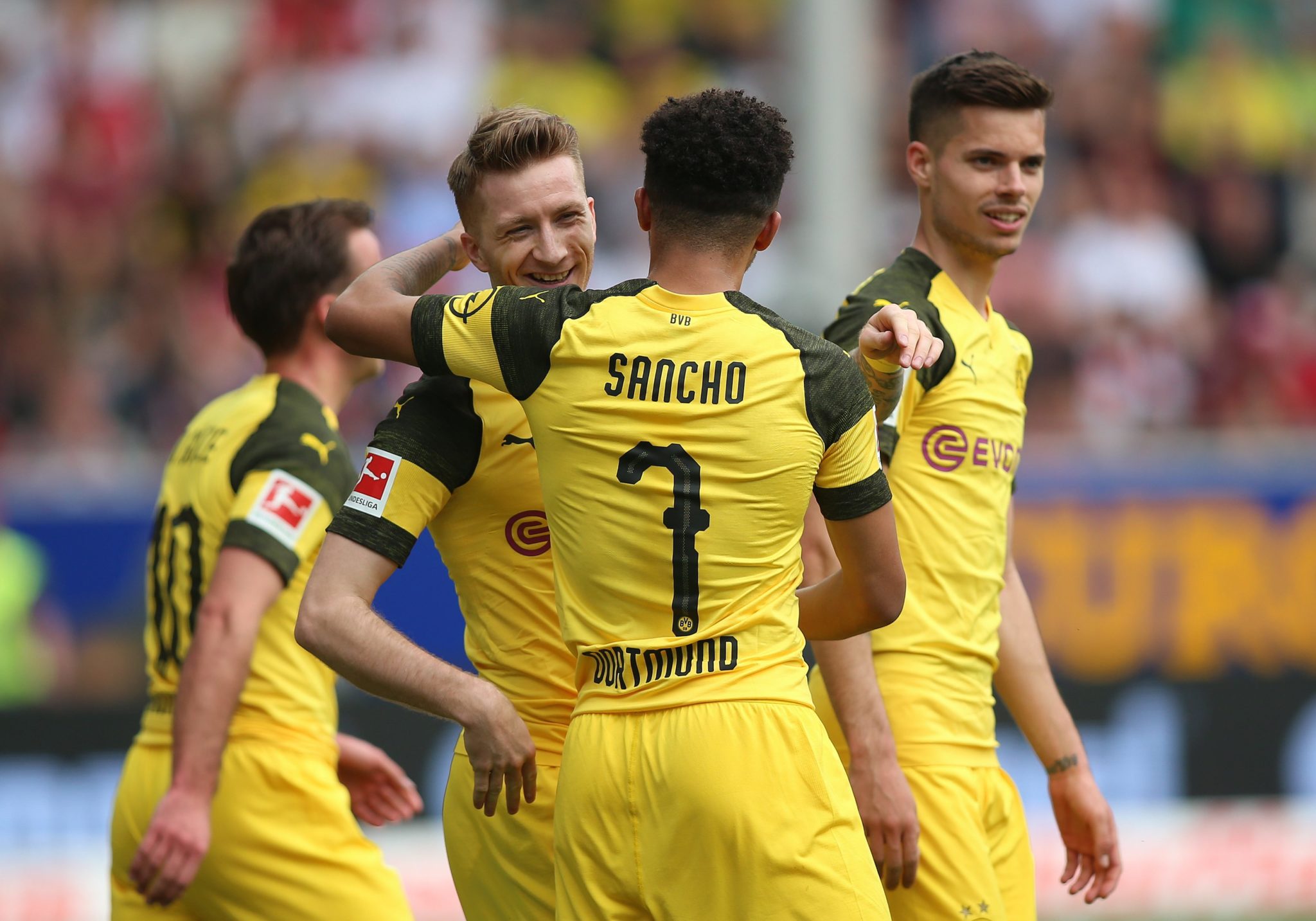 At this moment other Bundesliga clubs such as Wolfsburg, Bayern Munich and Bayer Leverkusen have women's sides competing in the Frauen Bundesliga.
Dortmund may soon join that list, although SGS Essen who already competes in the league are located in close proximity to the city, and are a well-established women's team.
Some within the Dortmund support have previously stressed their concern that establishing a women's side of their own would detract from such existing clubs in the region.
Other supporters feel that this should not be an issue.
When speaking with DW Sports, the female supporter, who chose to remain anonymous, behind the banner held out during the game with Paderborn questioned why any life-long supporter of Dortmund would support a women's team from another club.
"I think if there were a women's club from Borussia Dortmund, people would go to women's matches now because it is their club. I'm a fan of Borussia Dortmund so why would I watch Essen, for example?"
Dortmund is a huge club, with a famous match-going support. They also have a huge network of supporters around the world, including over 150,000 club members.
A club of their size creating a women's team would boost the visibility of women's football in Germany.
Perhaps, more importantly, it would create an atmosphere where the next generation of women in the city could grow up dreaming of playing for their club.
Alexandra Popp, the captain of Germany's women's team, and a Dortmund fan expressed her wish to see it happen sooner rather than later, as it would allow her to finish her career at the club she supports.
Ultimately if the survey does push Dortmund toward creating a women's team at the club it will be a positive for young women who will have female footballing role models to look up to and won't have to take inspiration solely from their male counterparts.
For the Dortmund supporter from ballspiel.vereint this was the most salient point in the argument.
"I think having real role models will encourage more girls to play. They don't have to dream about being Marco Reus, they can dream of being a woman who plays for Borussia Dortmund."
The survey is still ongoing, and it remains to be seen what the response to it will be but there may be a women's club at the Bundesliga giants sooner rather than later.
Download the brand new OffTheBall App in the Play Store & App Store right now! We've got you covered!
Subscribe to OffTheBall's YouTube channel for more videos, like us on Facebook or follow us on Twitter for the latest sporting news and content.