The League of Ireland needs to improve the facilities and develop a stronger underage structure if it is to compete with other leagues in Europe, according to Shamrock Rovers striker Jack Byrne.
The Dubliner has played football all over Europe, including on a youth contract with Manchester City alongside the likes of Phil Foden.
However, he has returned to the League of Ireland from his most recent club, APOEL in Cyprus, in order to fight for a place in Stephen Kenny's Republic of Ireland squad.
While he is excited by the level of football in the League's Premier Division, Byrne wants to see the League continue to grow not just in popularity and support, but also off the pitch and at underage level.
Speaking on OTB Football Saturday, Byrne explained why it is not as important as some may think for the national side to be made up of Premier League stars.
"I think a lot of the national team has always been made up of League of Ireland players," Byrne said. "Now, not necessarily League of Ireland players still playing in the League, but certainly have played some part.
"I think it is important. It is hugely important, but we need to get the League of Ireland to a level, first of all, where it is packed out every week.
"Fans want to come to the games."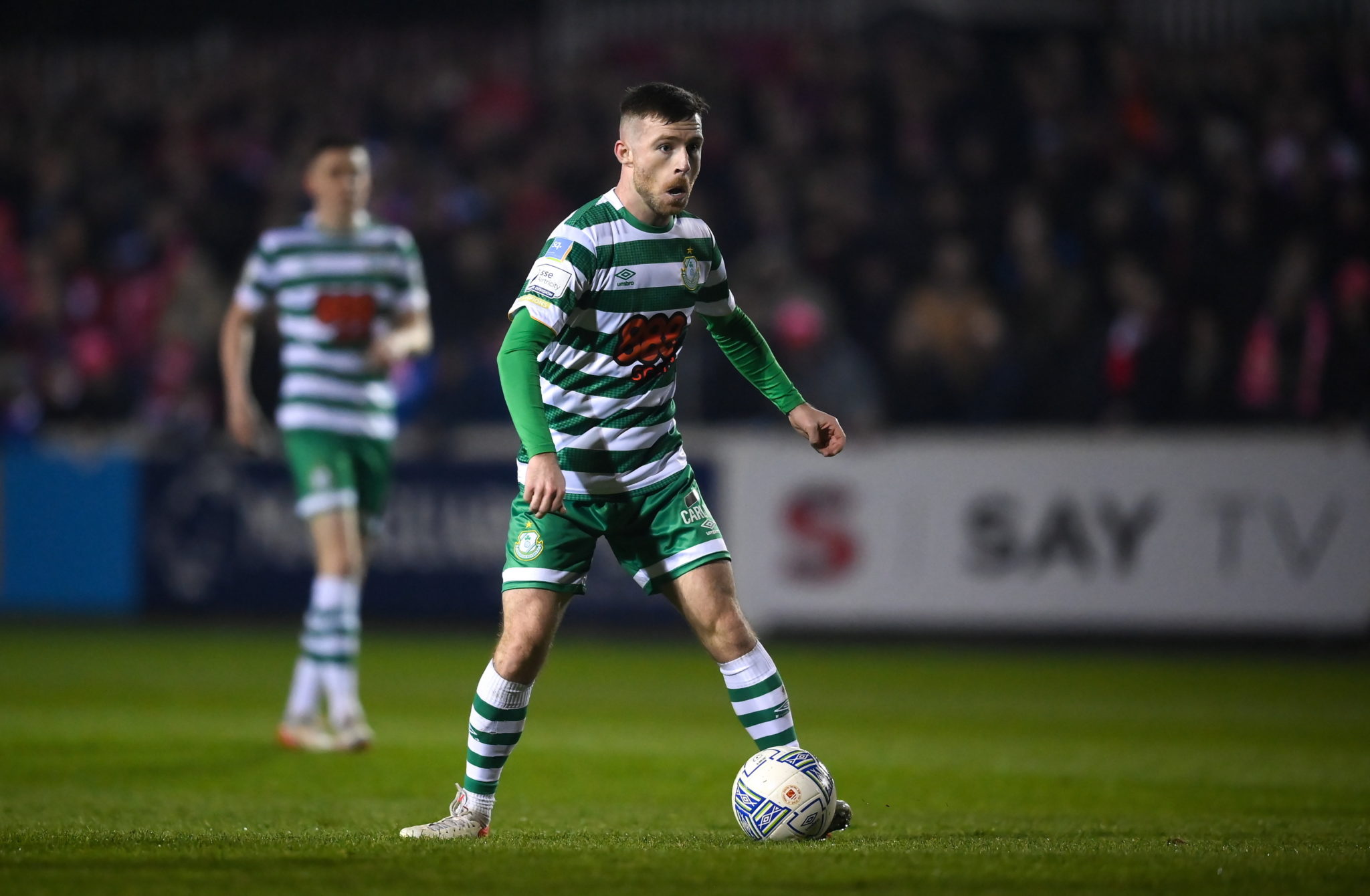 'A proper league'
For Byrne, it is not enough for a League of Ireland manager to know the importance of the League. He wants to see the League grow to the point where International managers see it's value to Ireland.
"I know Stephen Kenny gets it," Byrne said. "He's from the League of Ireland. He's plied his trade here and done really well here.
"But, if Stephen moves on to something else in a couple of years, or if he goes on to manage a Premier League team or whatever, and somebody else comes in that is not from a League of Ireland background, when they go to League game they need to think it is a proper game of football.
"He needs to be looking at the product on the pitch. if they are from the UK, or from Norway or wherever, they need to look at the League here as if it is a proper league."
While he hopes that the product on the pitch shows the quality of the League of Ireland, Byrne also knows that there is an issue with the facilities in the League.
"It is not acceptable," Byrne said. "It is not only that. The FAI has to improve. The kids are still training in the AUL [complex].
"Us, as a first team, still have to book a pitch in Abbotstown. So, these things do need to change. It is for the better of Irish football.
Byrne is hoping that, while he is playing League of Ireland football, the league becomes the competition it has the potential to be.
"I'm not back in this country for myself," Byrne said. "I'm not back here playing just because I want to get back in the national team.
"I want to play here because I want to play here in a good league, a top league, in a team that wants to do well in Europe, wants to be striving to qualify for the Europa league.
"I want other teams to do well as well. I want the youth teams to do well, I want the academies to do well. My brother's son's team was over in Spain playing the likes of Barcelona, for the Shels' academy.
"Alan Caffrey had set that up for them. It is brilliant stuff that all the kids should be getting the chance to get out here."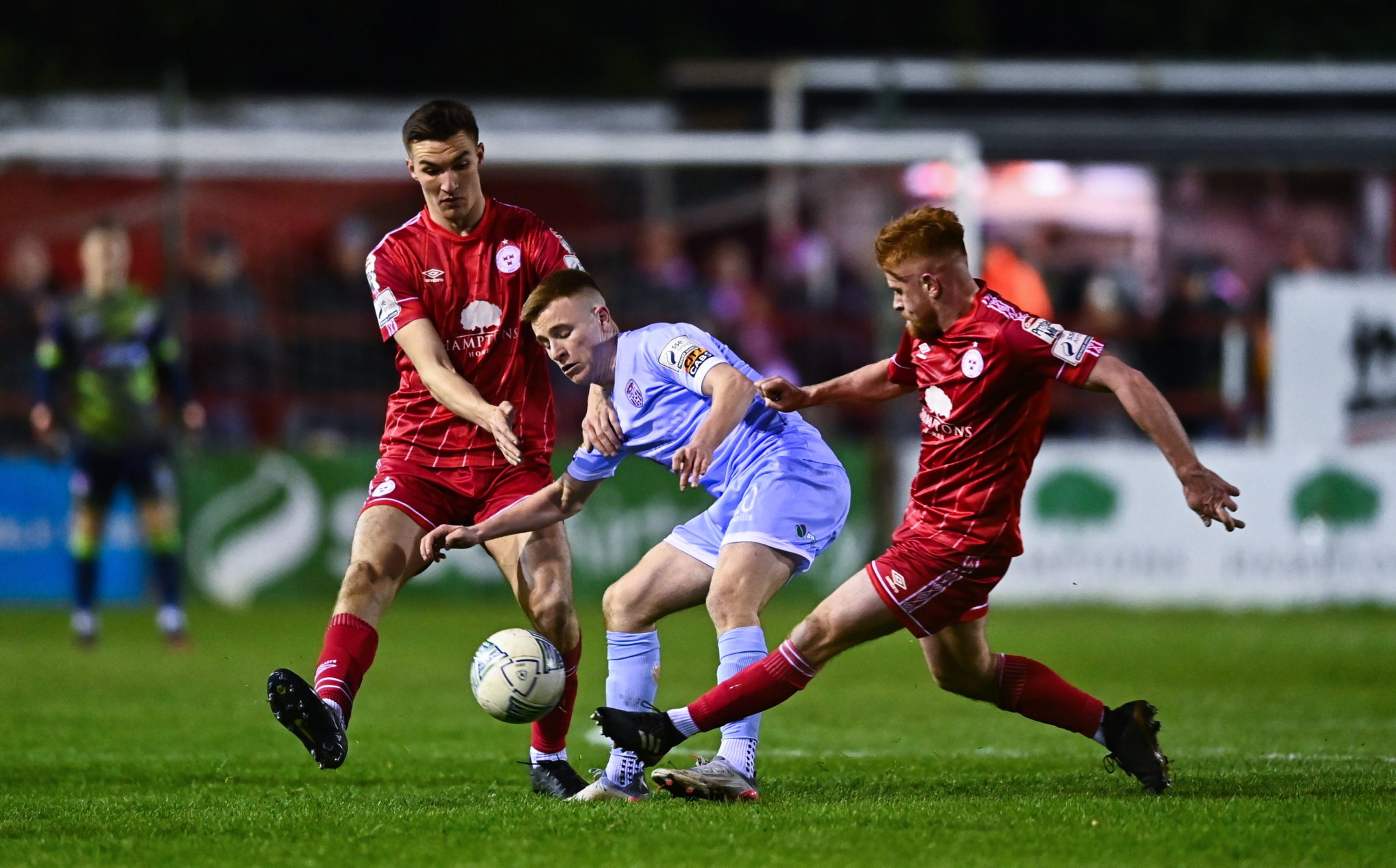 The League needs better youth teams
Byrne left Ireland at the age of 15 to join the Manchester City academy. He did this before Brexit made it impossible for teenagers to move over, and because there was no competitive underage leagues in Ireland at the time.
However, Byrne hopes that the underage structures in Ireland can become as competitive and high-quality as those in the UK and Europe, so that kids no longer have to follow the route that he had to.
"It is the kids that aren't physically developed enough, they go straight into the first team in the League of Ireland at 16, 17 or 18," Byrne said.
"They are technically too good to play against a really poor, for example, Sligo team if they are playing for Shamrock Rovers and beating them 6-0 at u19s.
"If they don't get the opportunity because of Brexit or whatever it is to go abroad and play a good, competitive U18s league, they need to have that here.
"Otherwise it is a waste of time. It is a waste of time!"
Football on Off The Ball brought to you by Sky. All the football you love in one place across Sky Sports, BT Sport & Premier Sports.
Download the brand new OffTheBall App in the Play Store & App Store right now! We've got you covered!
Subscribe to OffTheBall's YouTube channel for more videos, like us on Facebook or follow us on Twitter for the latest sporting news and content.