The Lisbon Lions and manager Jock Stein achieved immortality with Celtic Football Club and - for a young Kenny Dalglish - it was their humility that shone through.
Dalglish joined Celtic in 1967 after the club had clinched the European Cup in Lisbon, becoming the first non-Latin side to do so, a feat that was followed by Matt Busby's Manchester United the following year.
For Dalglish, who joined Nathan Murphy and Jason McAteer in the latest OTB Sports Cadbury FC Roadshow, the education he received at Celtic Park still sticks in his mind to this day.
"You could not have picked a better club to go to than Celtic," he stated, "because of the success they had, European champions in 1967 and we were going up to training just after that."
The group would become known as the Quality Street Gang, and they received plenty of help from Stein and the rest of the senior team.
"Big Jock had a great deal of time for the young boys in the reserves he used to come, help and do a bit of coaching."
Celtic & Dalglish: Making the step up
One would think a player of Dalglish's prodigious talent would not have to wait too long to break into the first team. However, it would be a number of years before he cemented his place as a regular in Stein's side.
Prior to his time in the reserves, a spell at Cumbernauld United - a semi-professional team - helped Dalglish to toughen up and prepare for the demands of men's football.
There was also the small matter of trying to dislodge some of the forward players that Celtic had at the time.
That team boasted the talents of Bobby Lennox, Jimmy Johnstone and Stevie Chalmers in the forward areas, to name a few.
"You don't see too many 17-year-olds knocking a European Cup winner out of his position do you?" Dalglish joked when asked about his football education.
How did he adapt to joining a dressing room filled with seasoned professionals?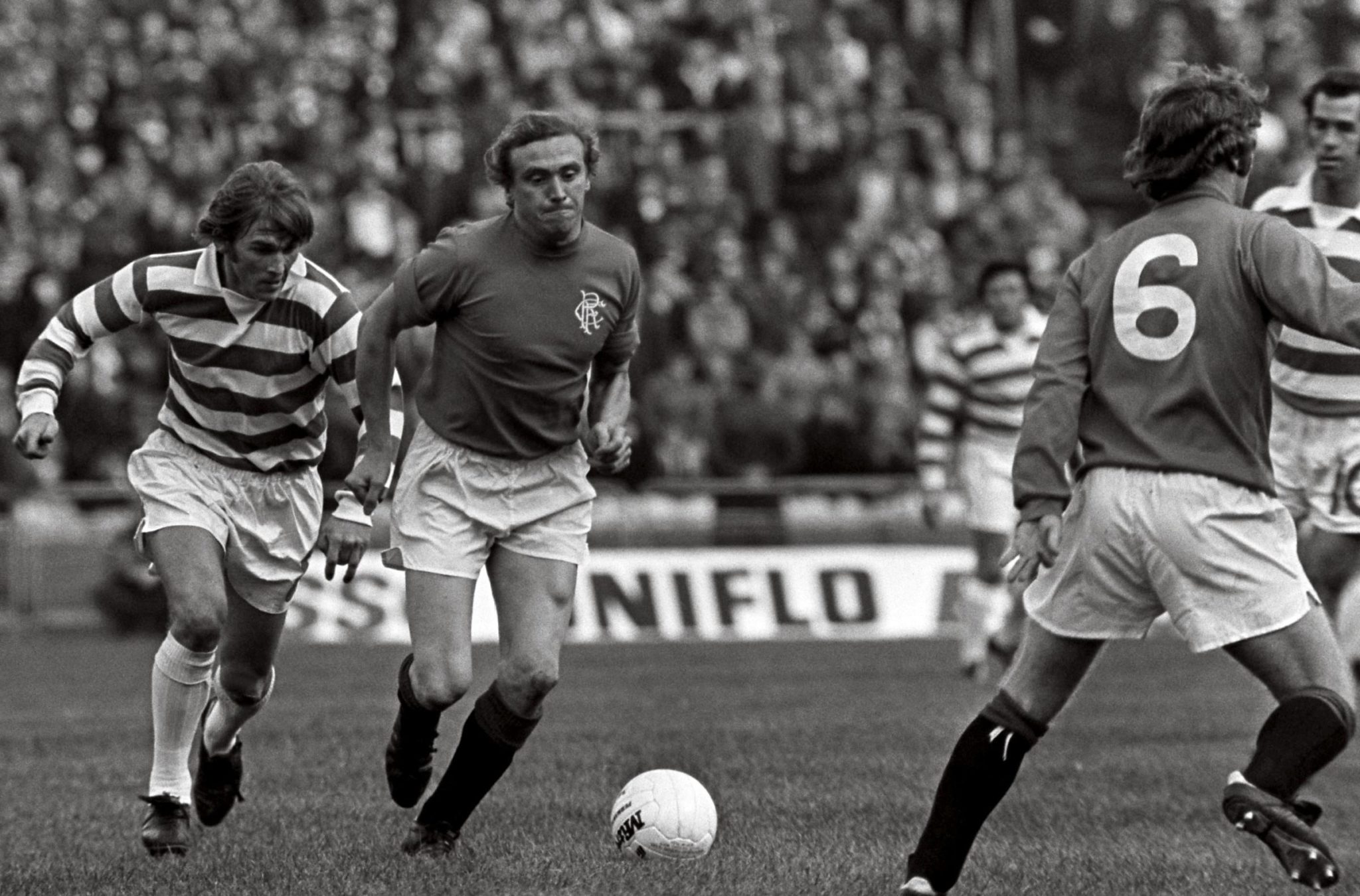 "We were not in the dressing room, we were next door. We were in the reserve dressing room as usual," Dalglish continued.
"To a man, the Lisbon Lions were brilliant. They were really humble."
"When you played in the games or played in small-sided games, all they did was encourage you. They were fantastic, to be honest.
"They were closer to the younger players then and I think that helped as well. You were respectful, you could annoy them but they gave you respect too in a strange way."
Famously led by Stein, who came from a working-class mining background, there was little chance of complacency creeping into the group.
Jimmy Johnstone and Atletico Madrid
Celtic managed to work their way back to another European Cup final in 1970, losing to Feyenoord.
In 1974, the club was once again on the brink of success in the European Cup and Atletico Madrid stood in their path in the semi-final.
The first leg took place in Glasgow ending 0-0, with three Atleti players given their marching orders for the rough treatment they handed out, particularly to Celtic's mercurial winger Jimmy Johnstone.
Dalglish, for his part, remembers the game well and described it as a learning experience.
"Juan Carlos Lorenzo [Atletico's manager] had two teams. He had a team for home games and a team for away games. The team that played at Celtic Park, I think, were assassins so they got three sent off," Dalglish said.
"If there had been another sent off we would have been awarded the game 2-0 and that would have been our best chance of scoring probably," he continued, managing to find humour in a situation that draws the ire of some within the Celtic support to this day.
"It is frustrating because they are out to stop football, aren't they? It is frustrating to see wee Jimmy who was fantastic and by the way, brave as a lion.
He wouldn't mind getting kicked, it might have hurt him a little bit but he would not mind. He would go back and confront you again."
Download the brand new OffTheBall App in the Play Store & App Store right now! We've got you covered!
Subscribe to OffTheBall's YouTube channel for more videos, like us on Facebook or follow us on Twitter for the latest sporting news and content.